SHARGE Portable SSD Enclosure With Active Cooling Fan
Introduction
Recently, ChargerLAB got a special gadget from Sharge. When we first got it, we thought it was a USB flash drive or sort of thing, because it's really small. But up to 1000MB/s transfer speed tells us it is an SSD. So, let's try to take it apart and see how it can be so small but powerful.
Product Appearance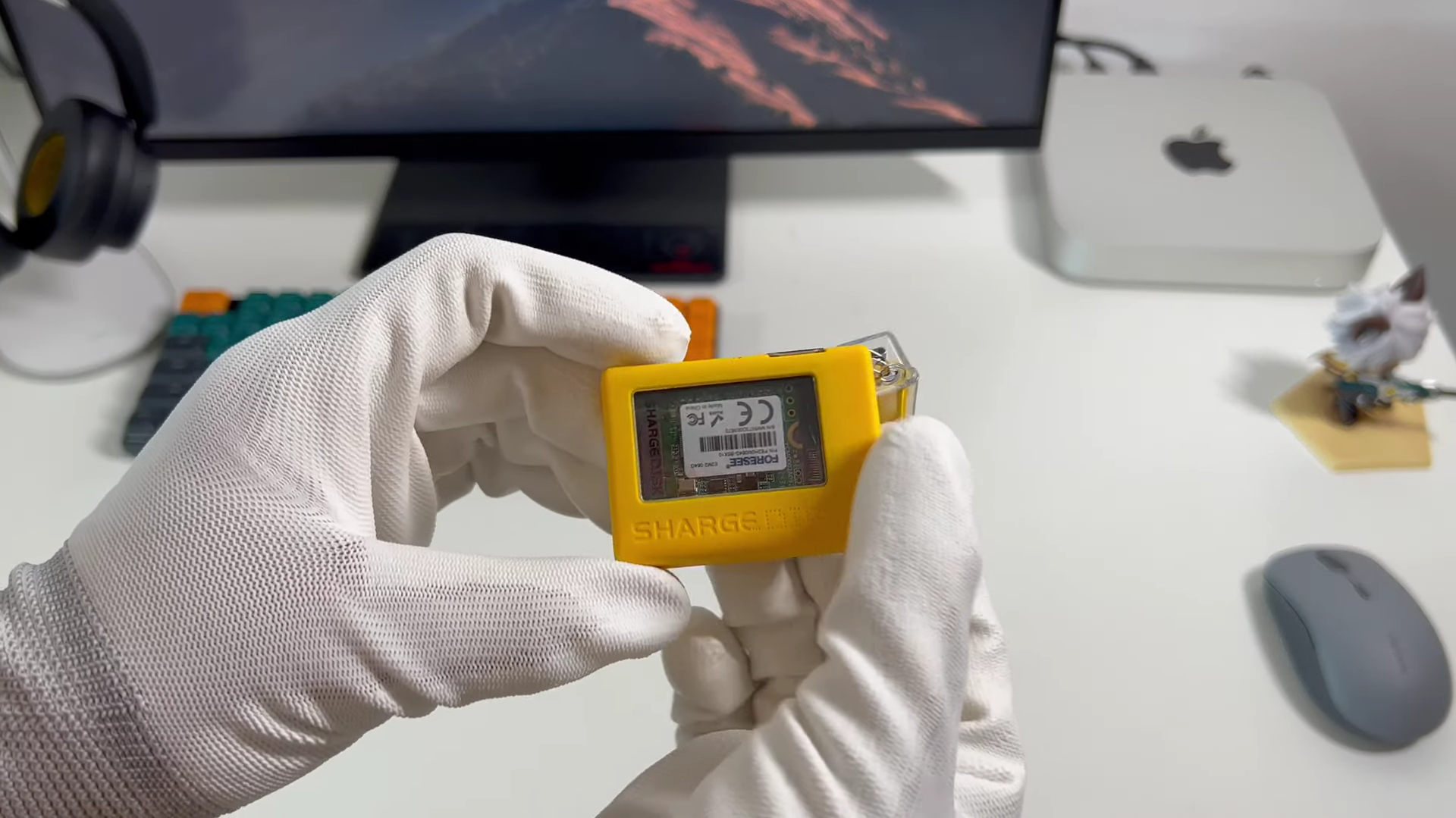 Compared to the most common 2280 SSD, this one is much shorter. You can directly see the internal SSD through the transparent panel on the front.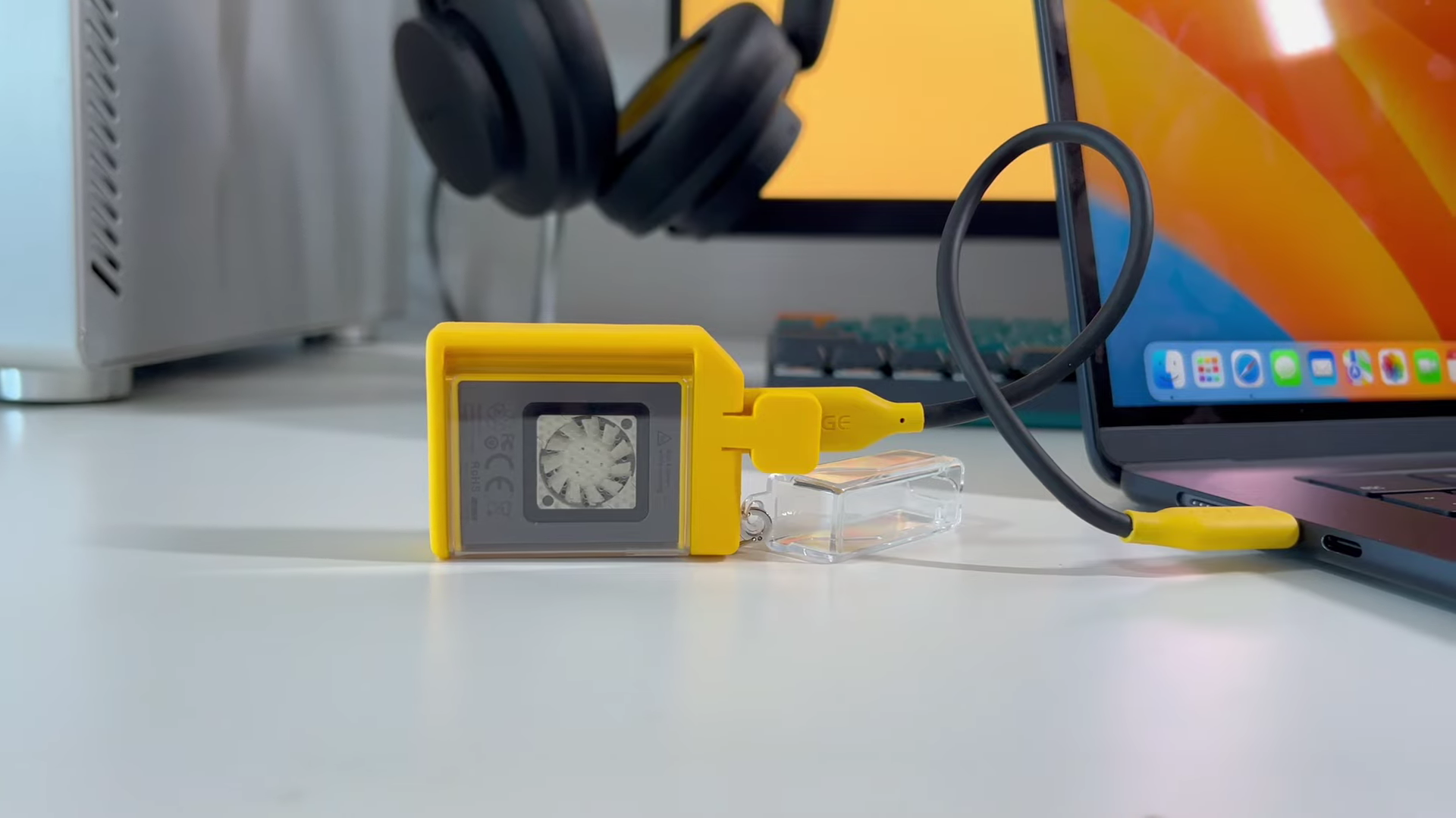 Like Samsung T7 Shield, the orange silicone case with "SHARGE DISK" logo can protect this disk from accidental damage.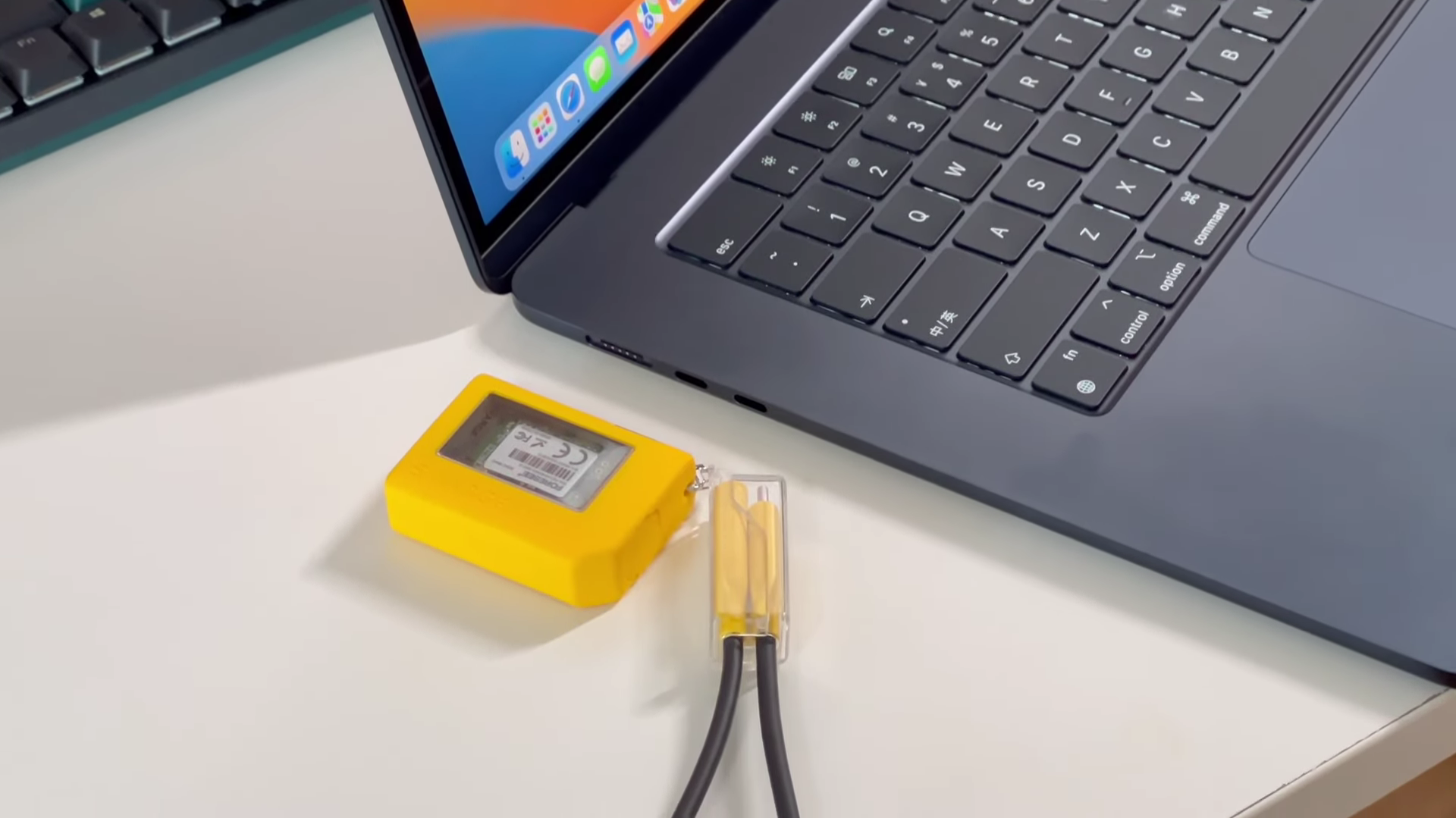 It can provide 2m drop resistance and IP54 protection.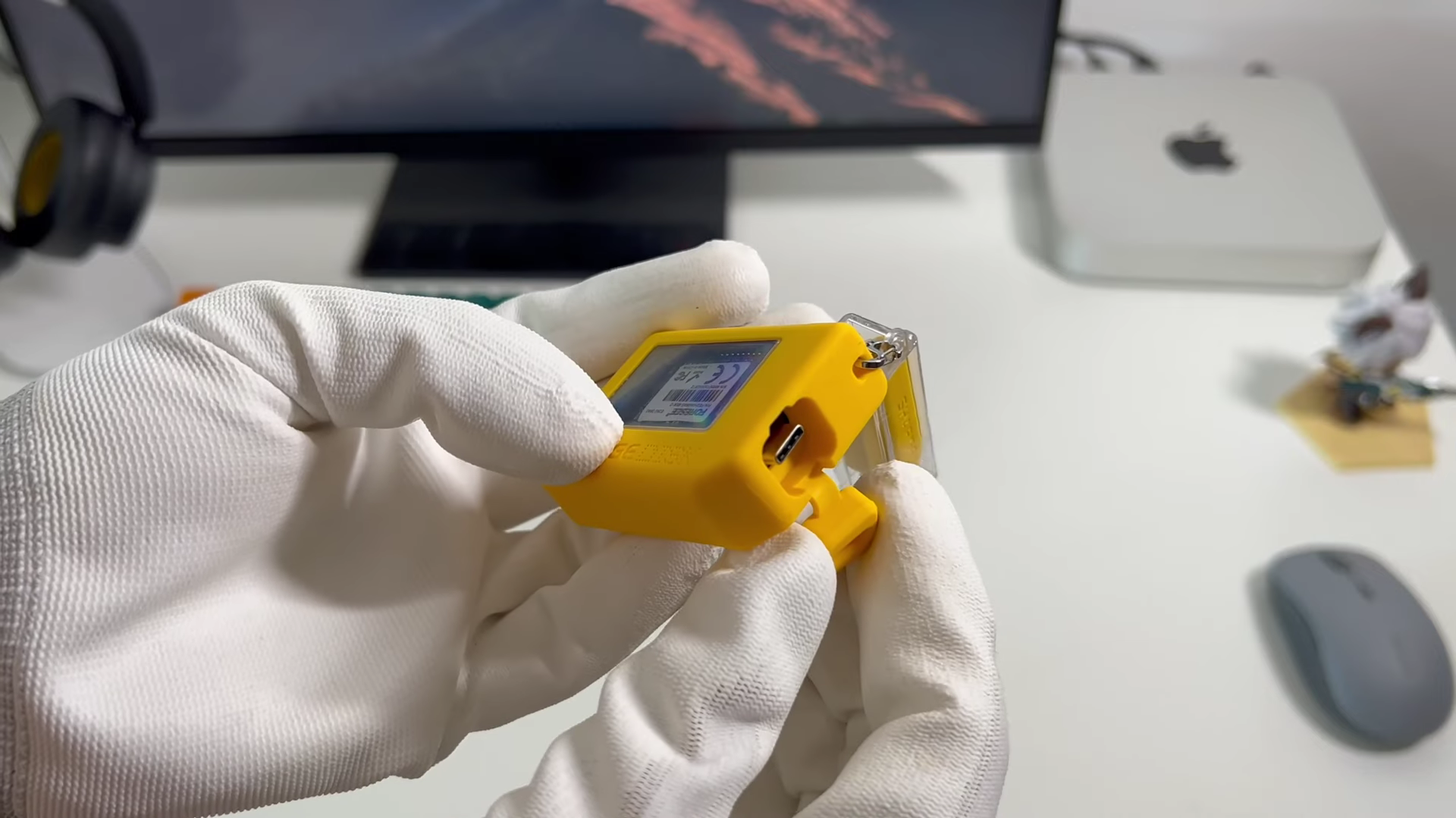 The USB-C connector is hidden under dust plug.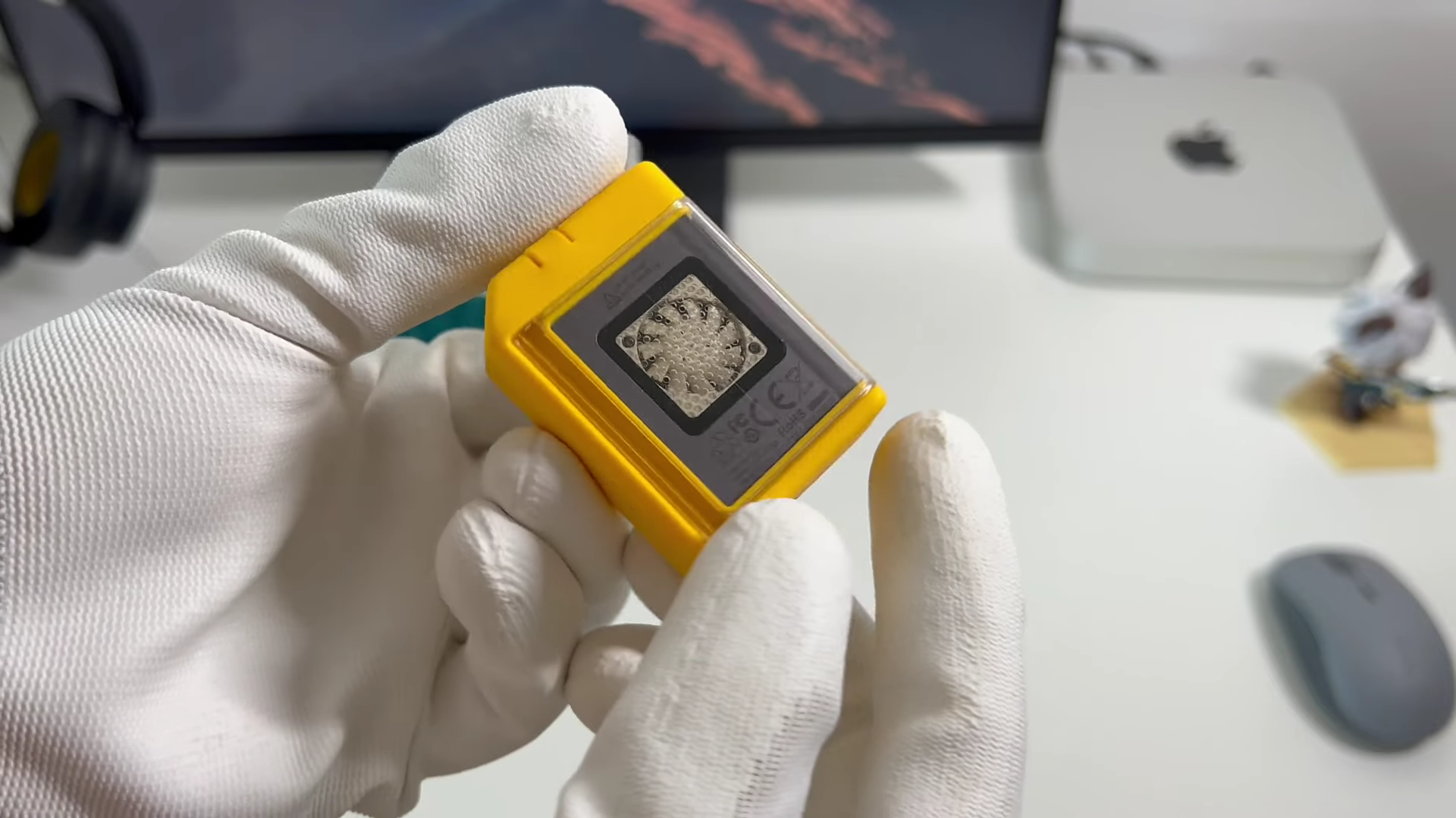 The built-in 13000rpm active cooling fan on the back can dissipate heat and maximize the performance of your SSD, which is actually superior to the commonly seen heat sink designs used with SSDs in desktop computers.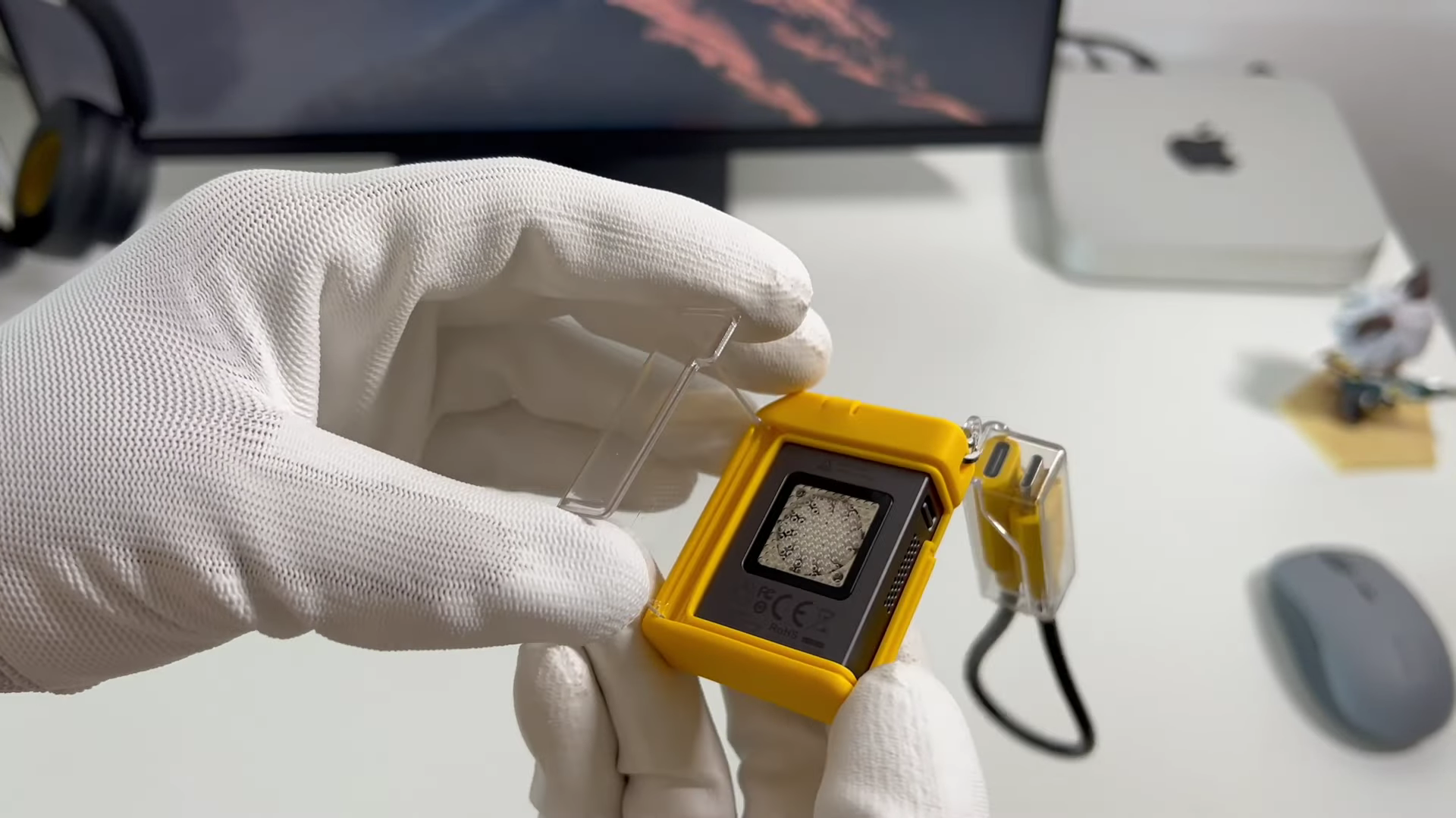 After easily removing the silicone case, its size can be even smaller.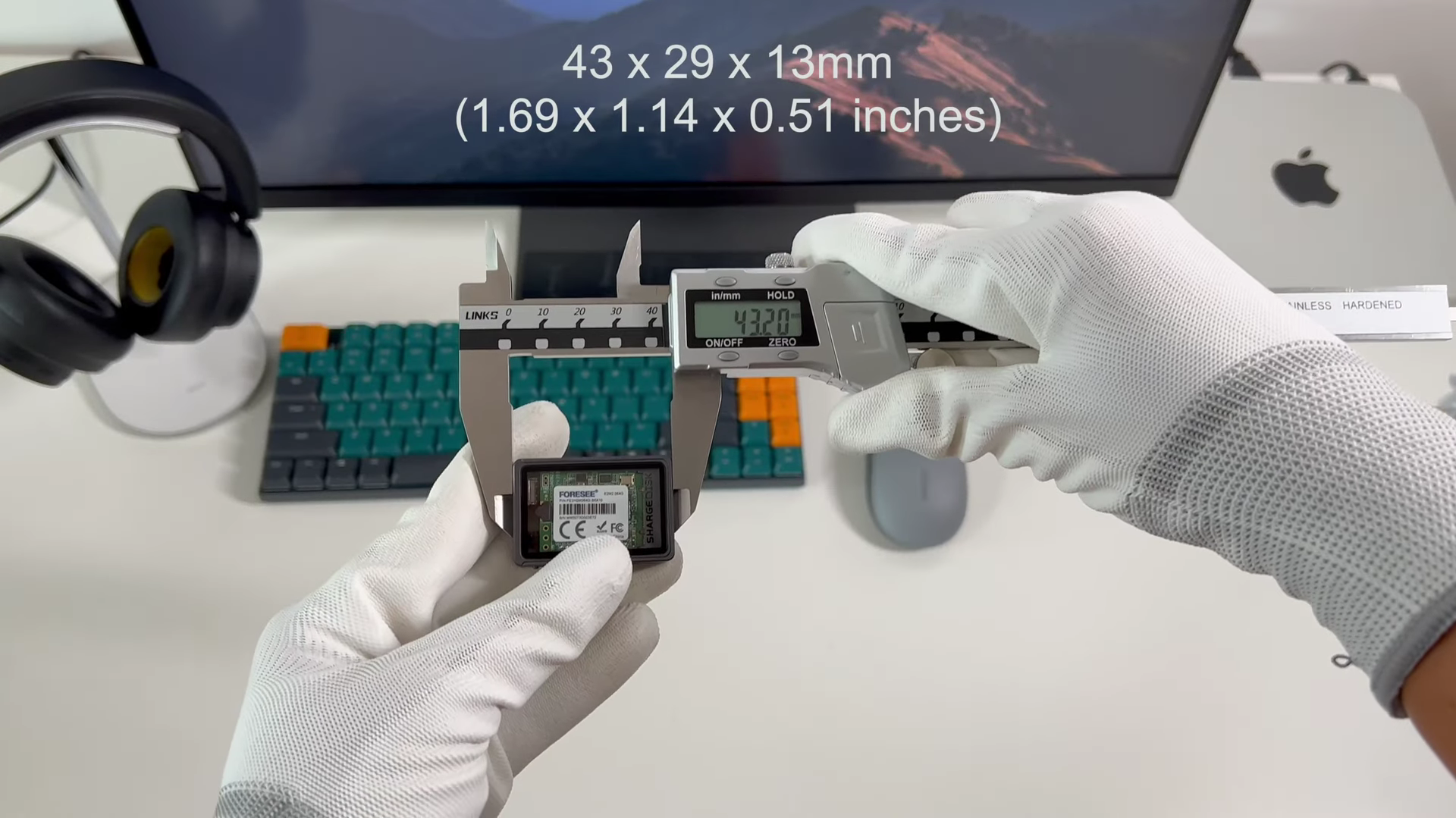 The length of the device is about 43mm (1.69 inches).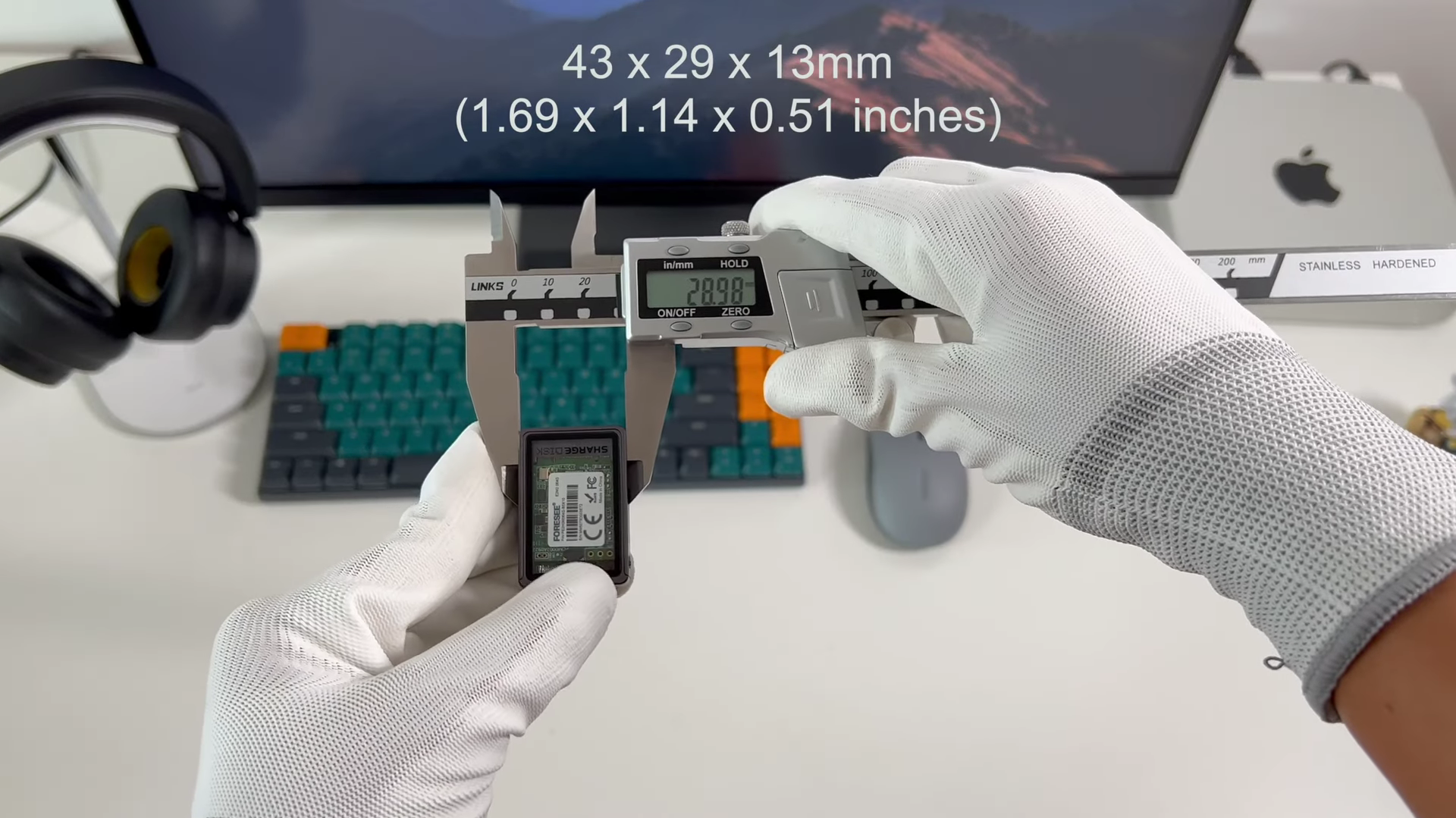 The width is about 29mm (1.14 inches).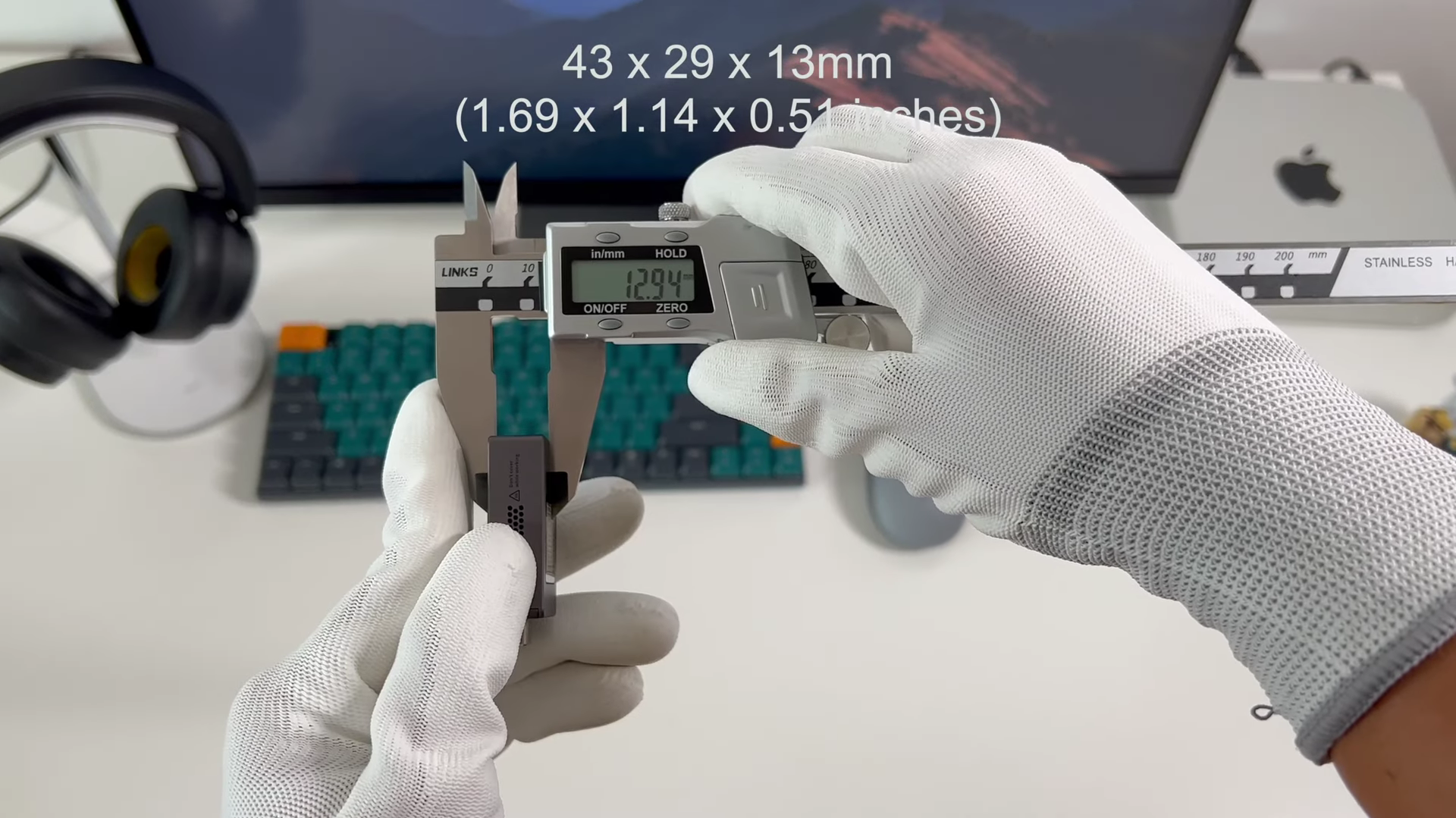 And the height is about 13mm (0.51 inches).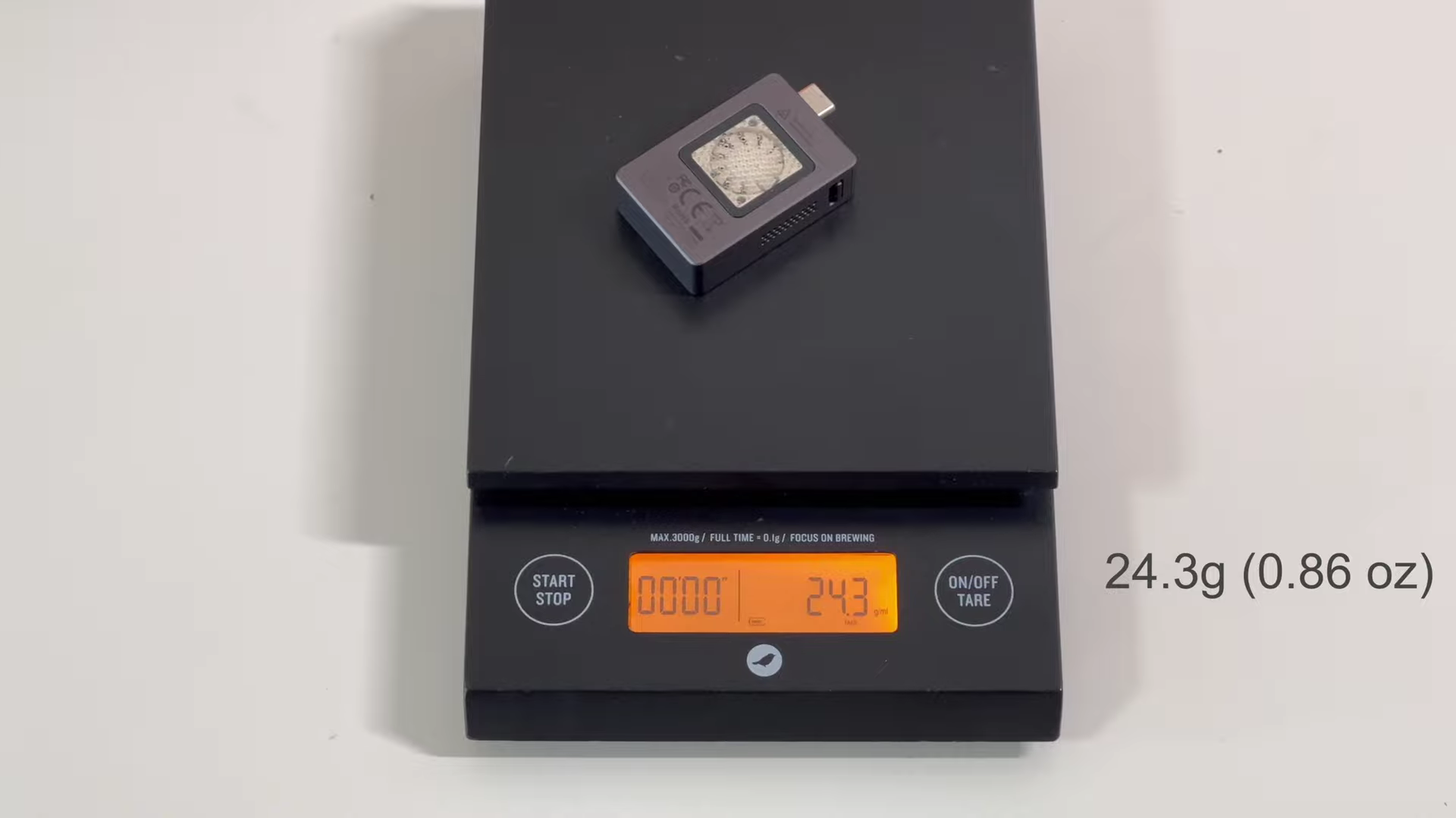 And the weight is only about 24.3g (0.86 oz).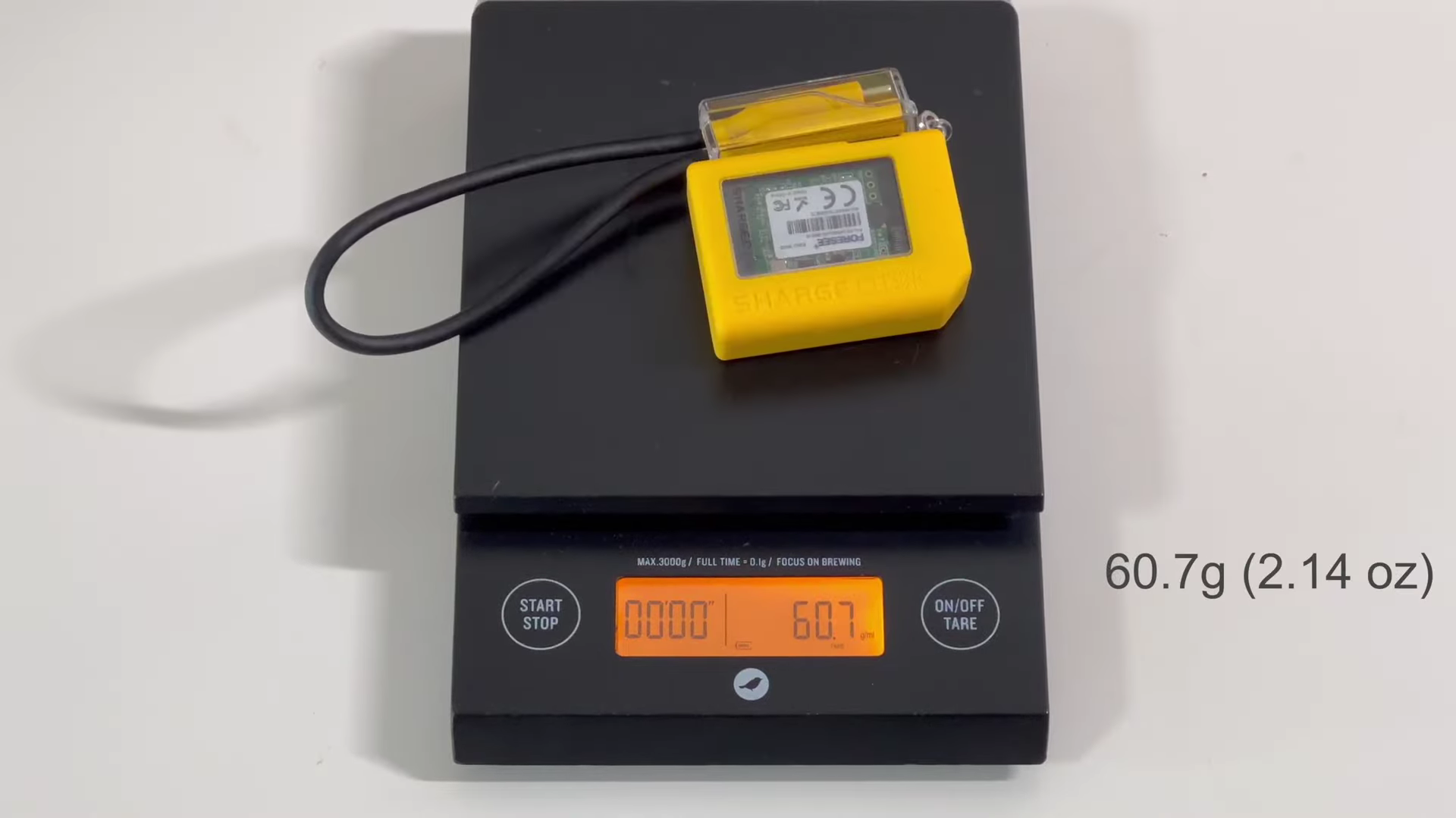 After adding the silicone case and USB-C cable, the weight reaches 60.7g (2.14 oz).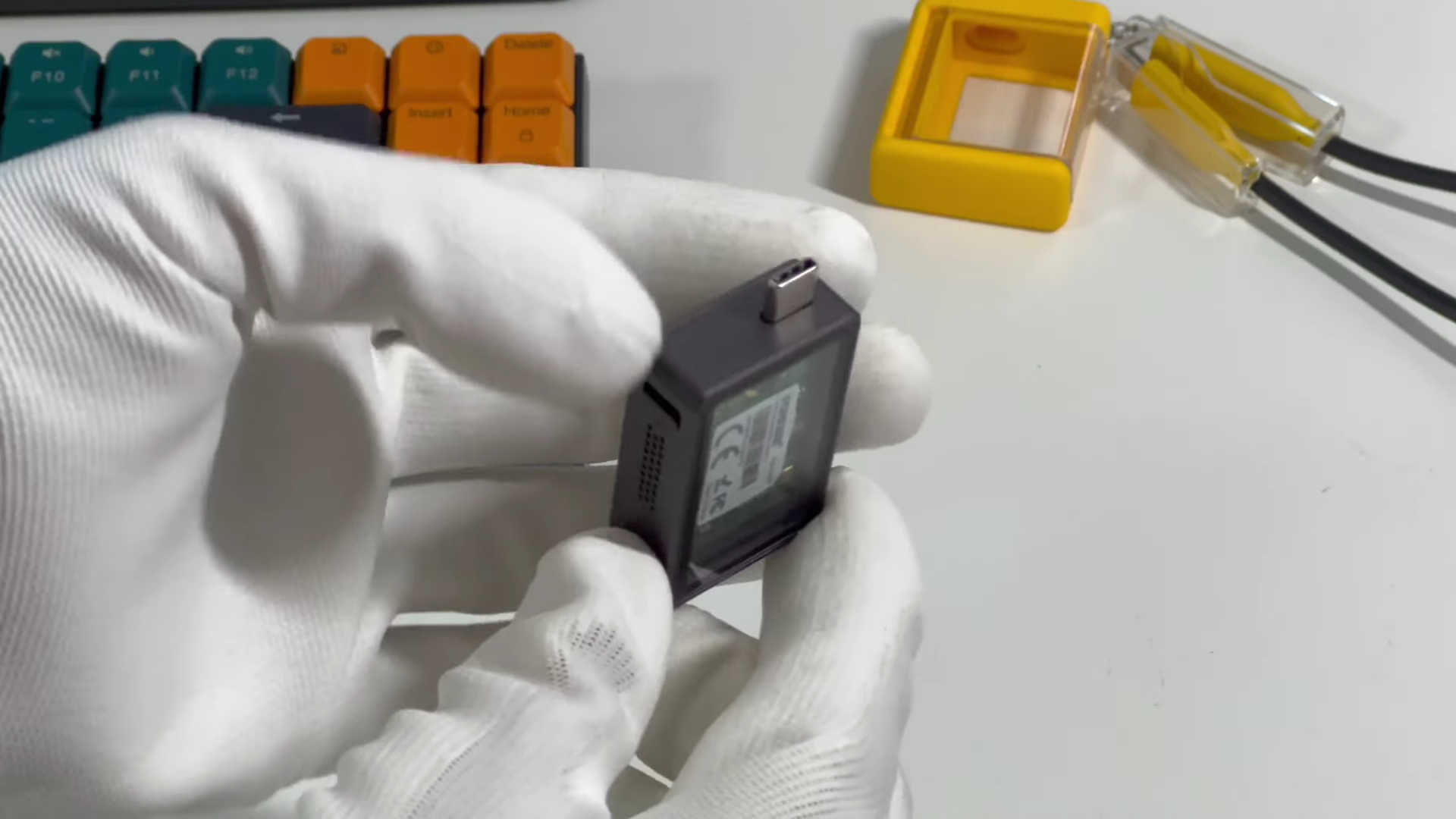 The space gray aluminum alloy makes it a perfect choice for your electronic devices.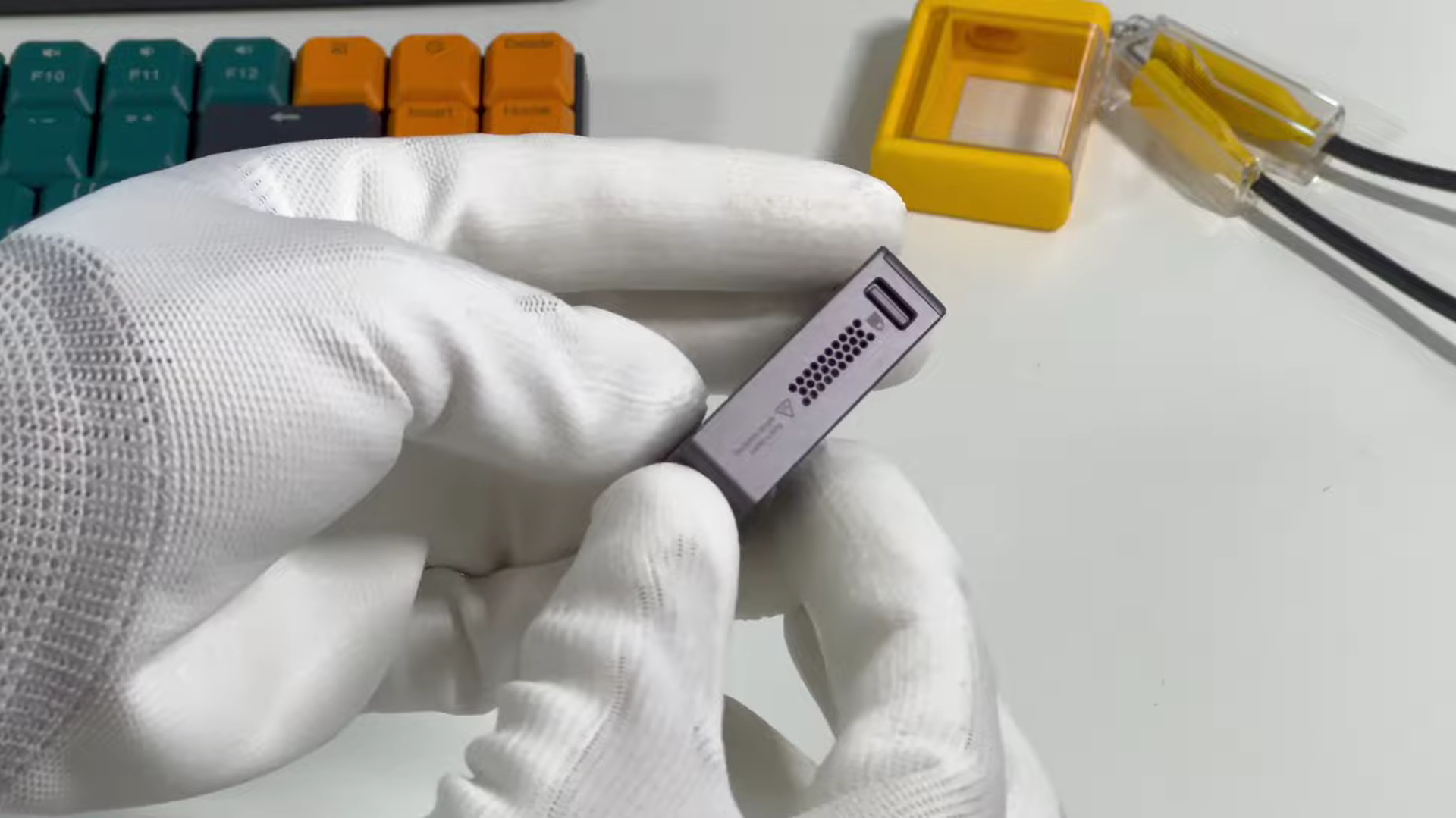 The write protection lock and ventilation holes are on the side.For those of you don't know, write protection allowing users to easily protect important data and avoid the risk of virus infection when connecting to public computers. It also prevents irreversible loss caused by accidental data deletion and other operational mistakes.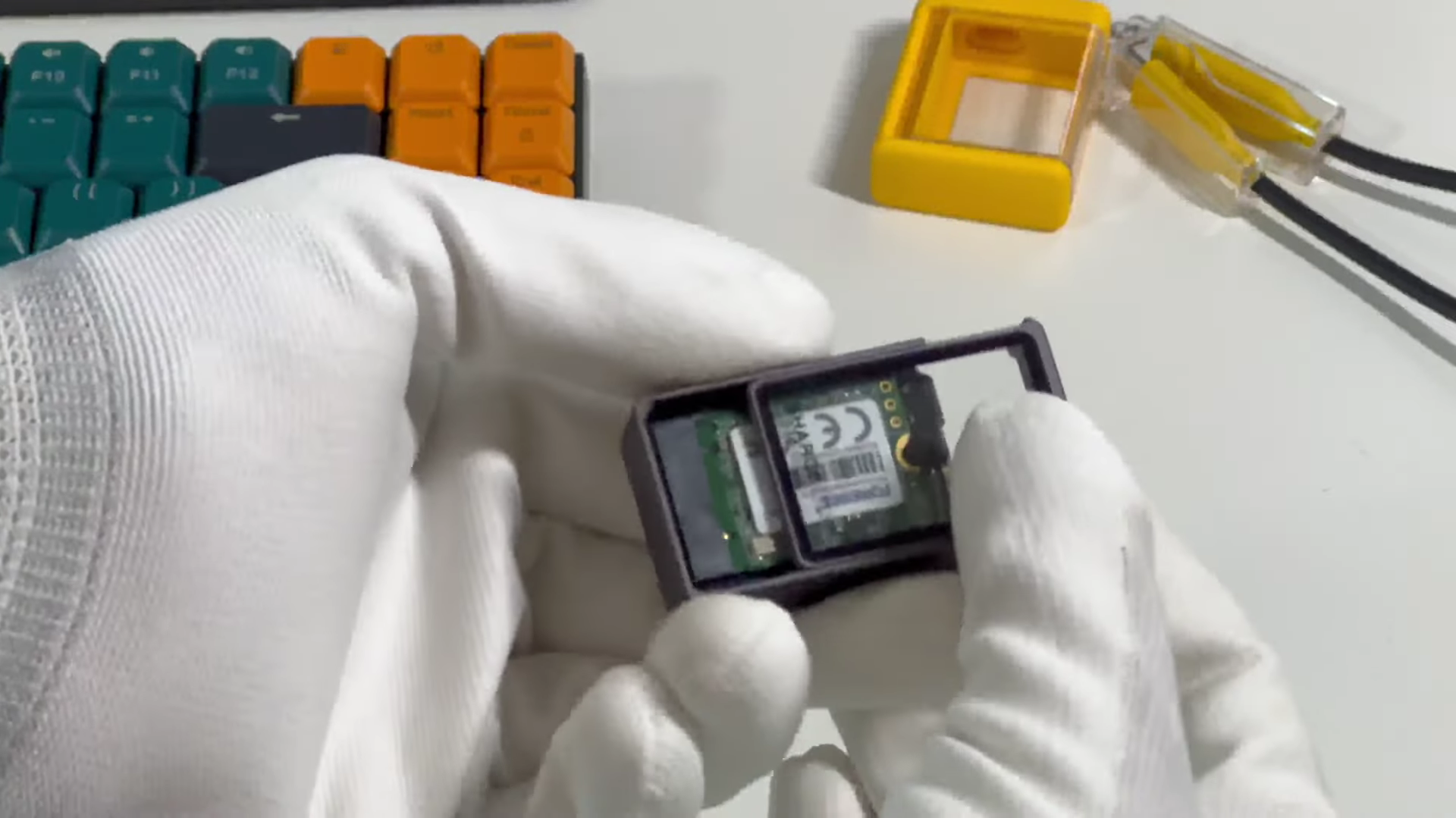 It's easy to take it apart, just slide out the top panel.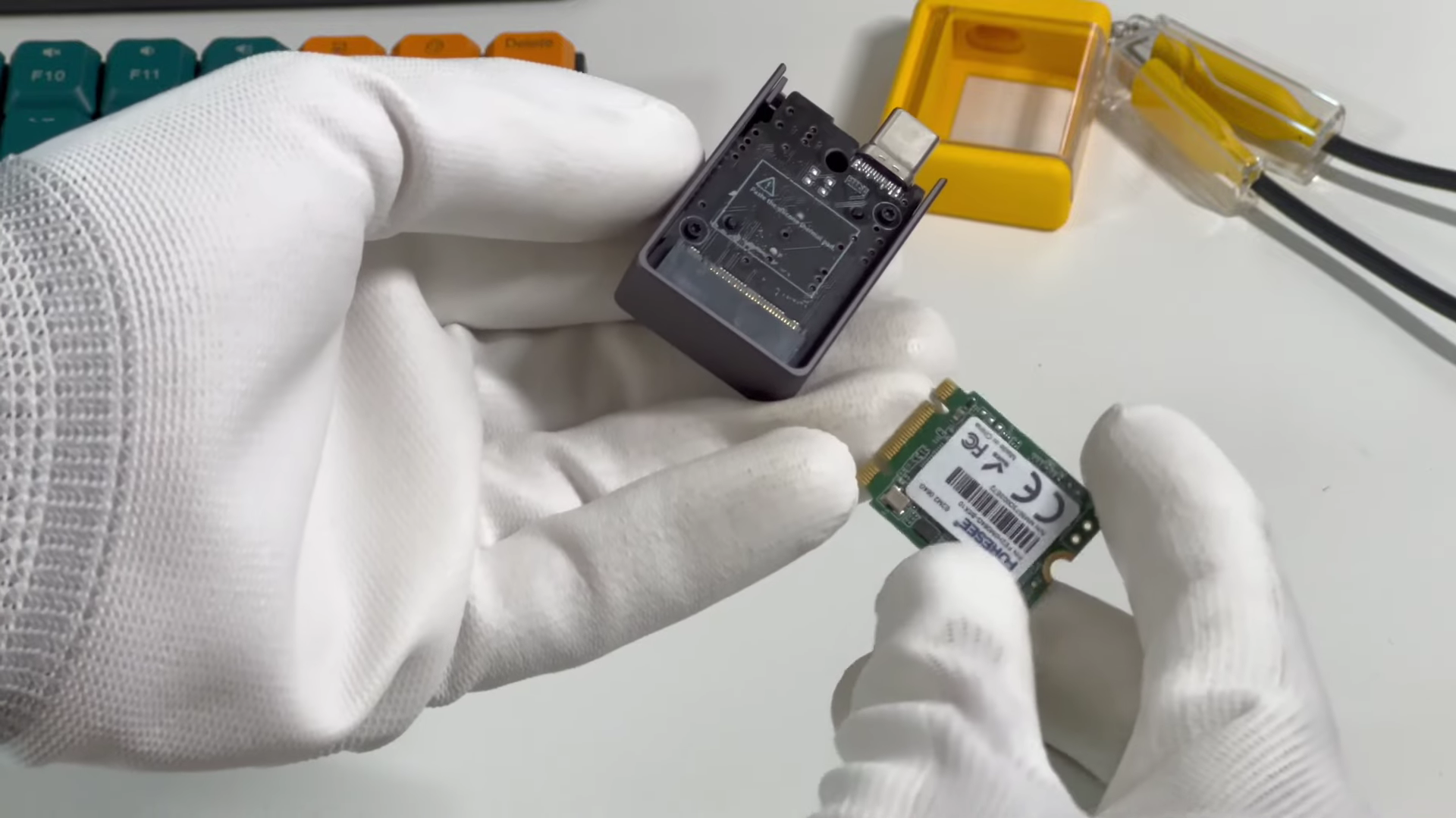 And the internal SSD can be replaced with a 2230 NVMe SSD.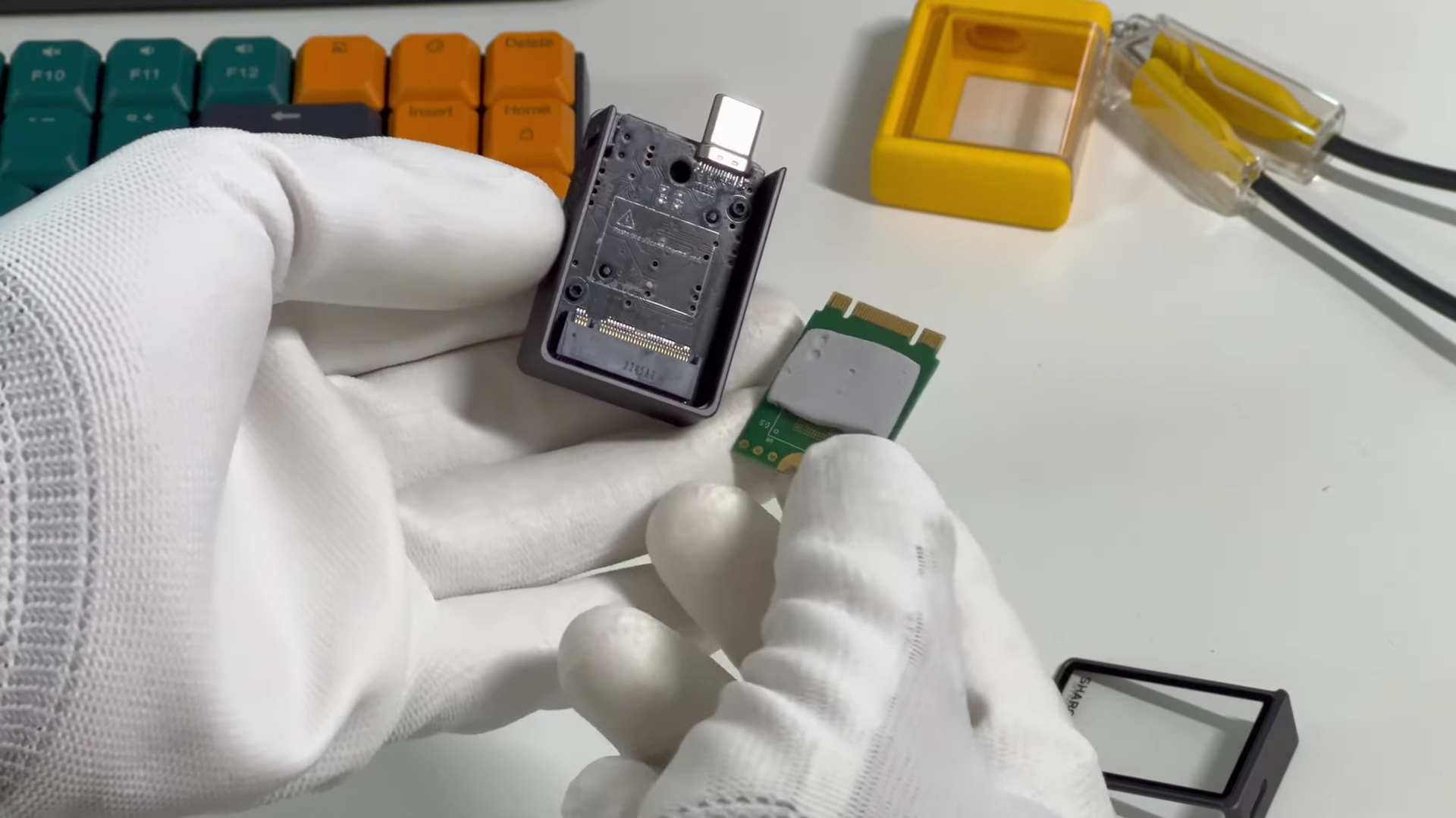 The other side is covered with a thermal pad.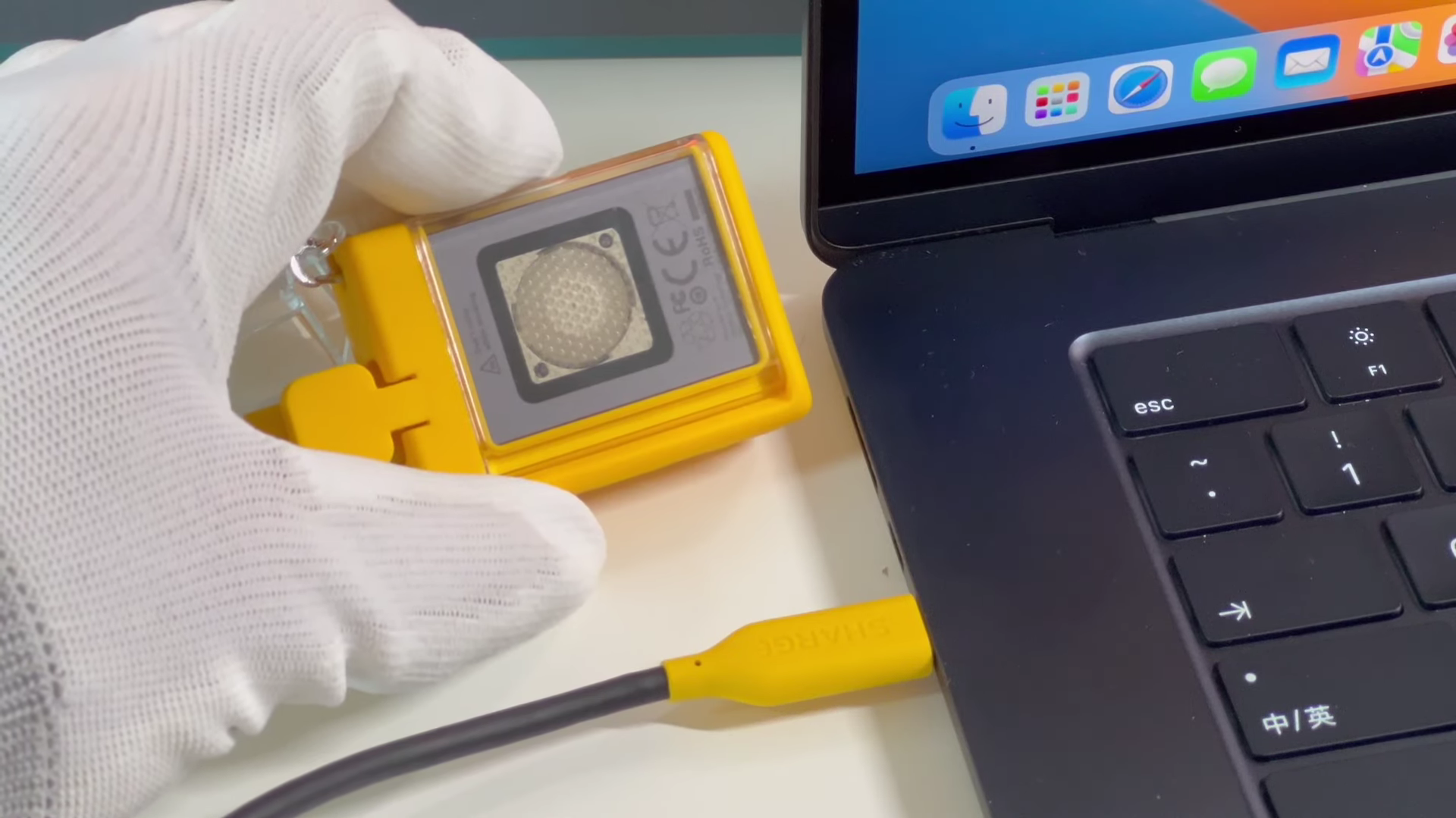 After connecting to your laptop, the active cooling fan will automatically turn on. Due to the small size, we can barely hear the noise.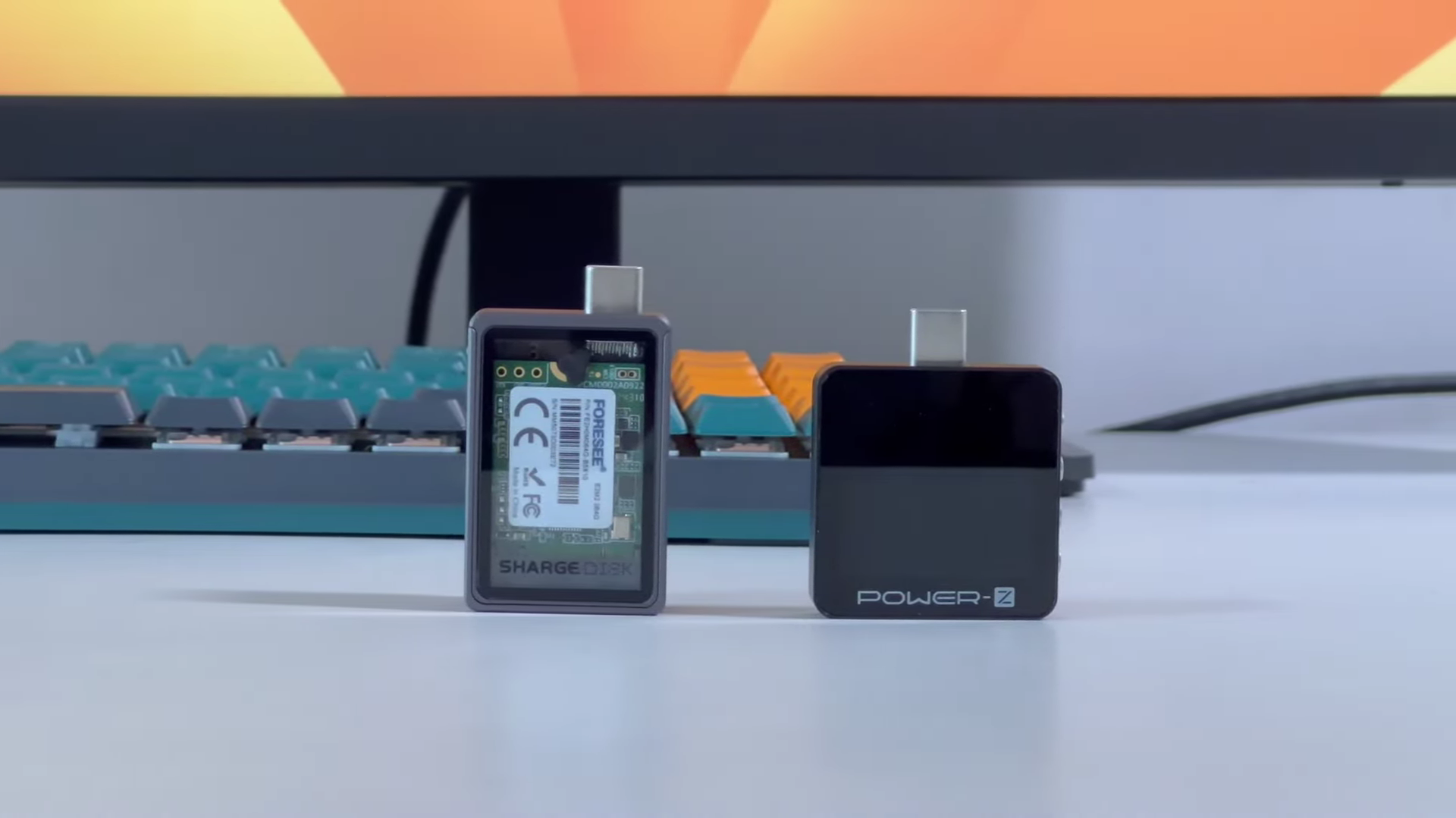 Compared to ChargerLAB POWER-Z KM003C, it's slightly longer but narrower.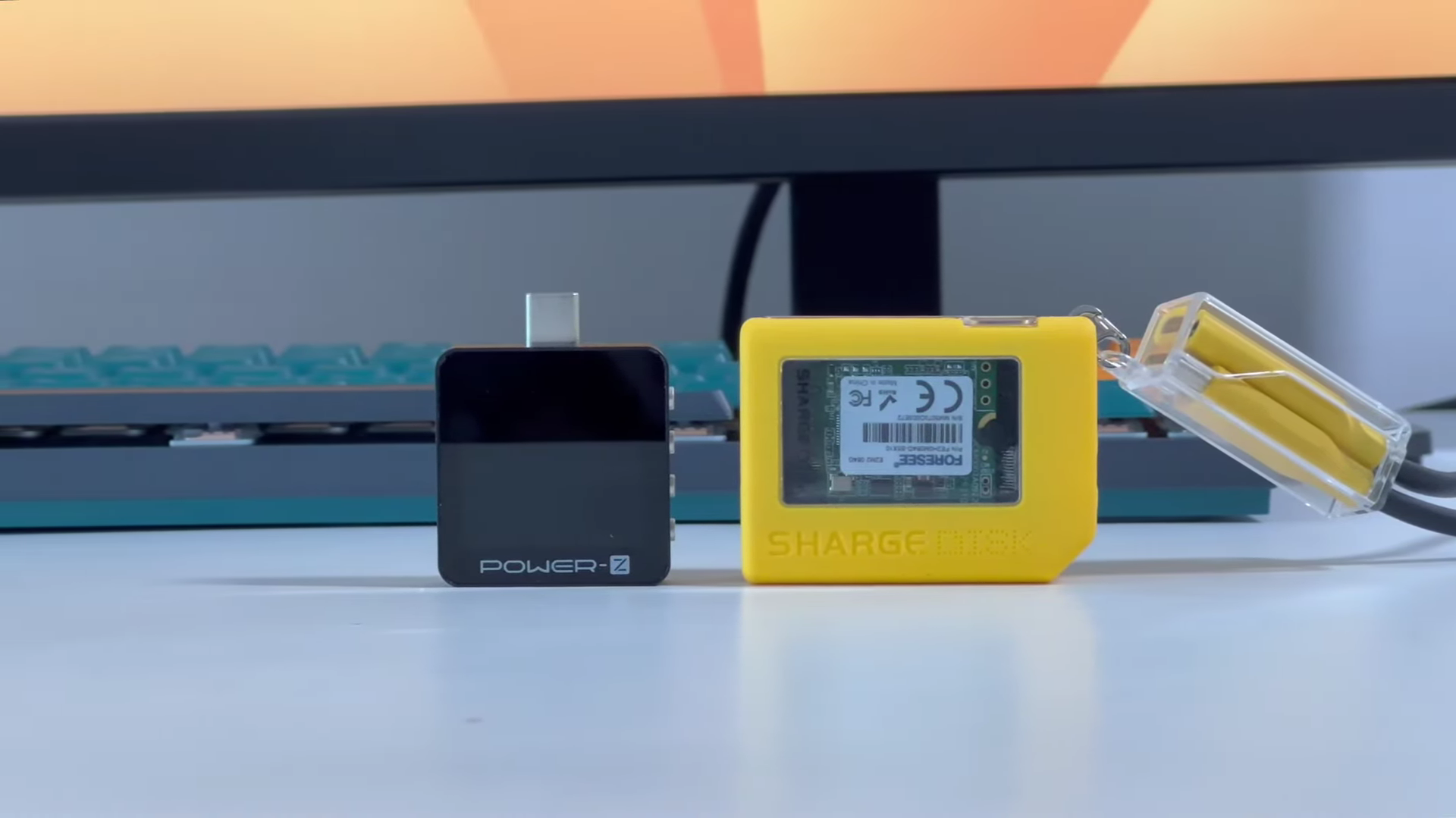 Even with the silicone case, it can be put in your pocket at any time.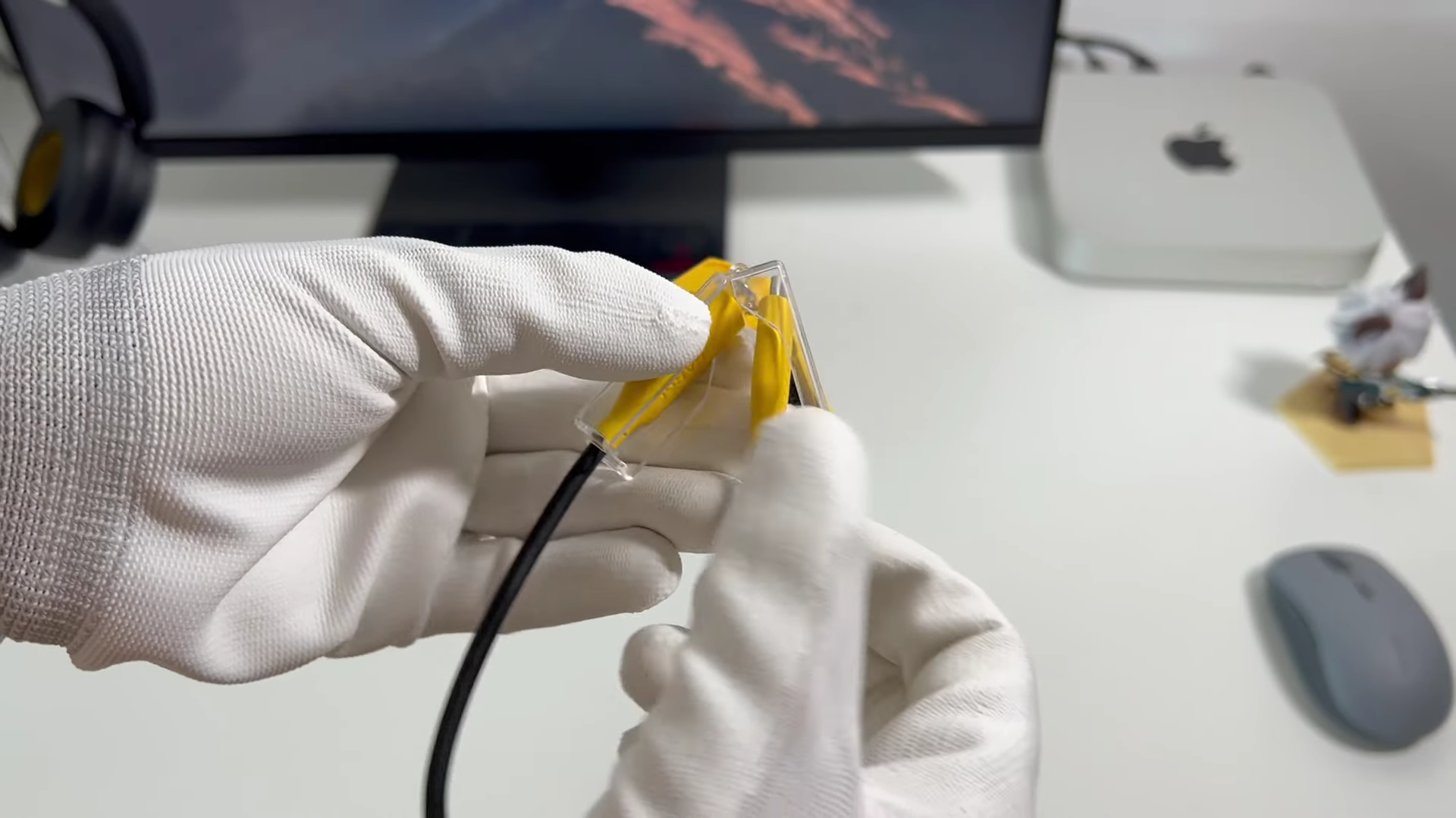 The lanyard on the top is actually a USB-C cable, fixed in transparent plastic.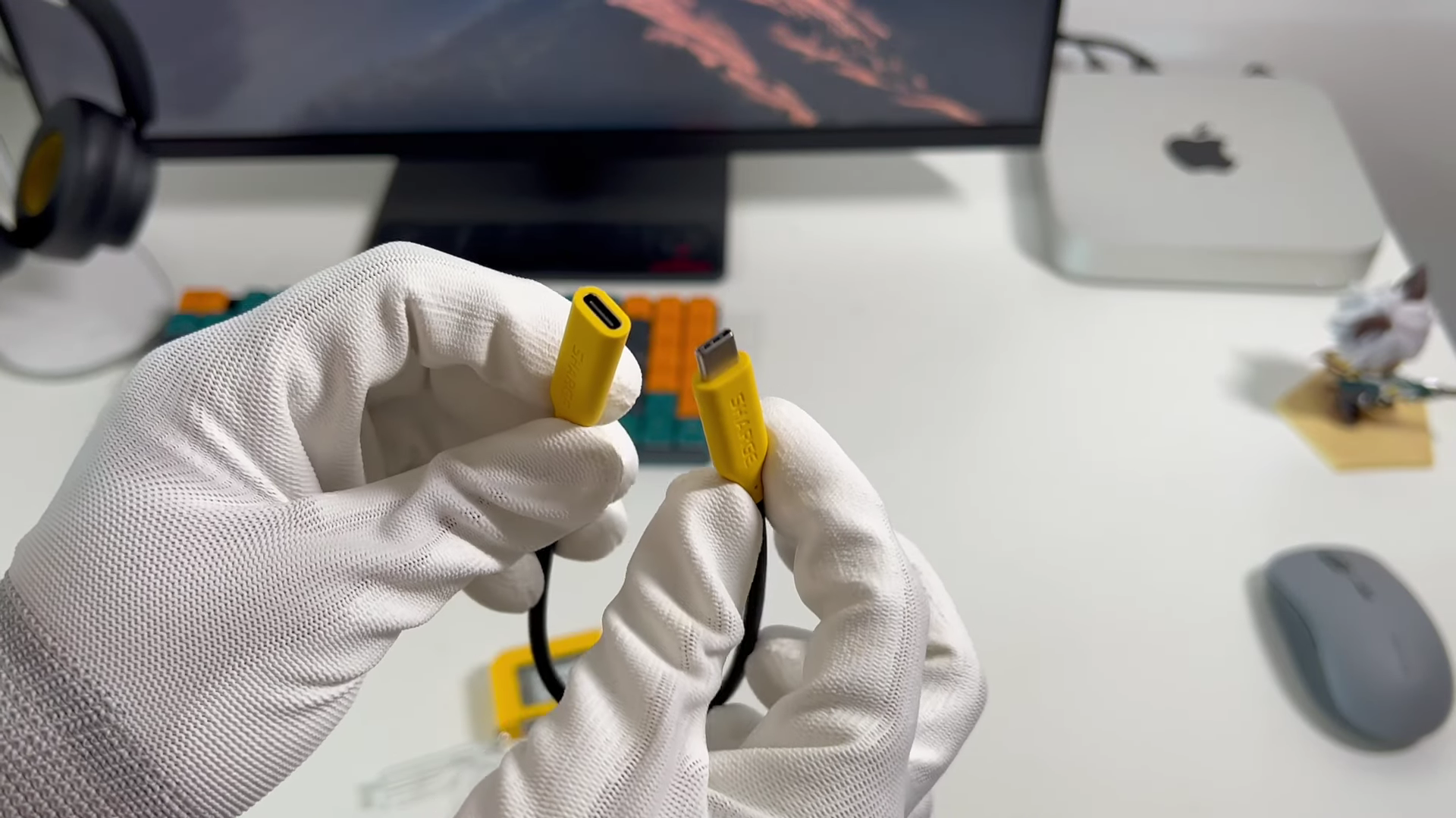 Unlike ordinary USB-C cables, this end is USB-C female, so you can connect the SSD to other devices, such as laptops, game consoles, and cameras. It can support a bunch of operating systems such as Windows, Android, iPad OS, mac OS and Linux.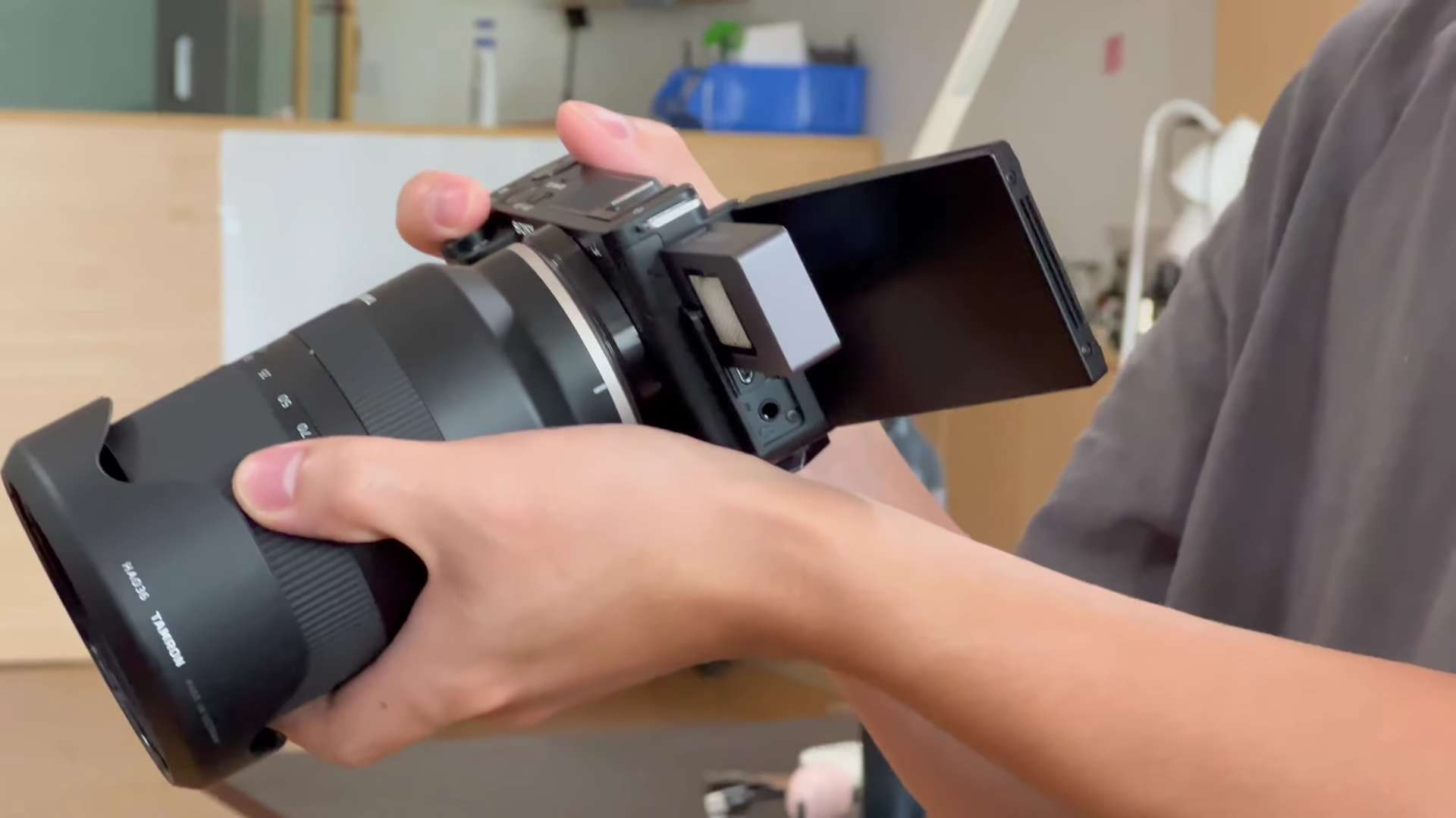 But an even better option is to plug it directly into your devices without a cable.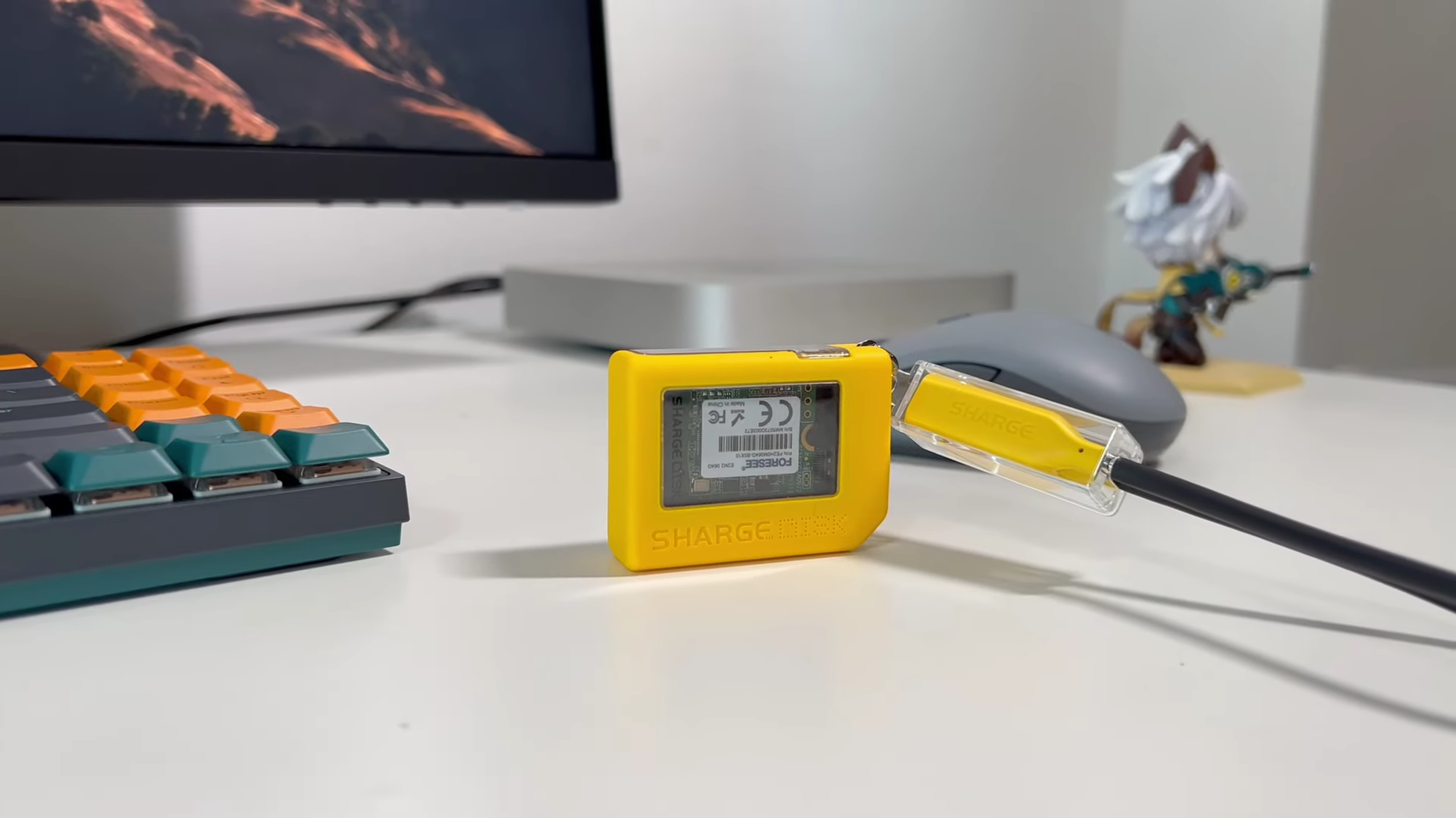 We found the master control chip of the adapter board is RTL9210, which supports USB 3.2 Gen2.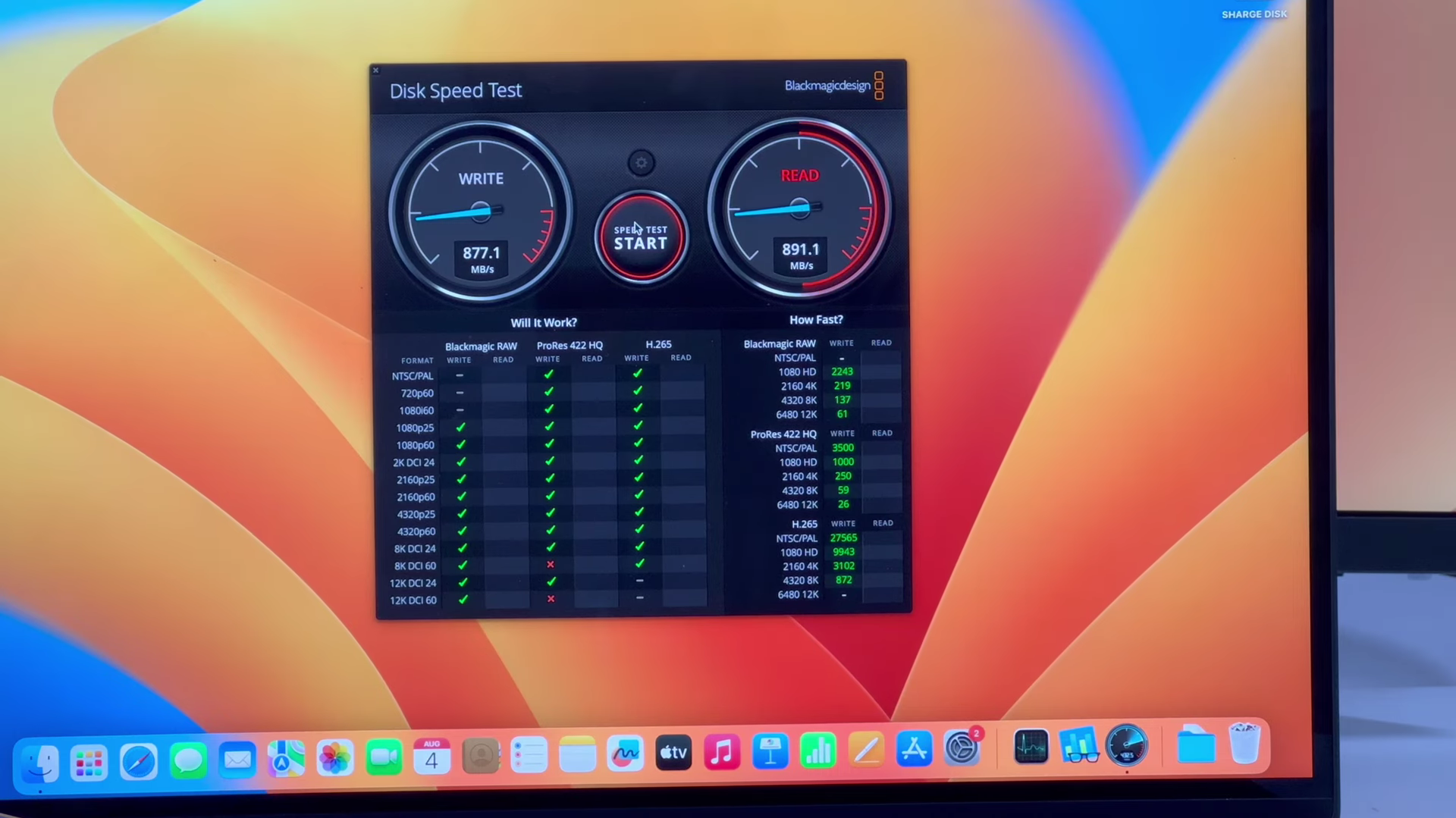 And the real-time maximum speed is around 800-900MB/s, close to the rated 1000MB/s, far surpassing traditional USB flash drives.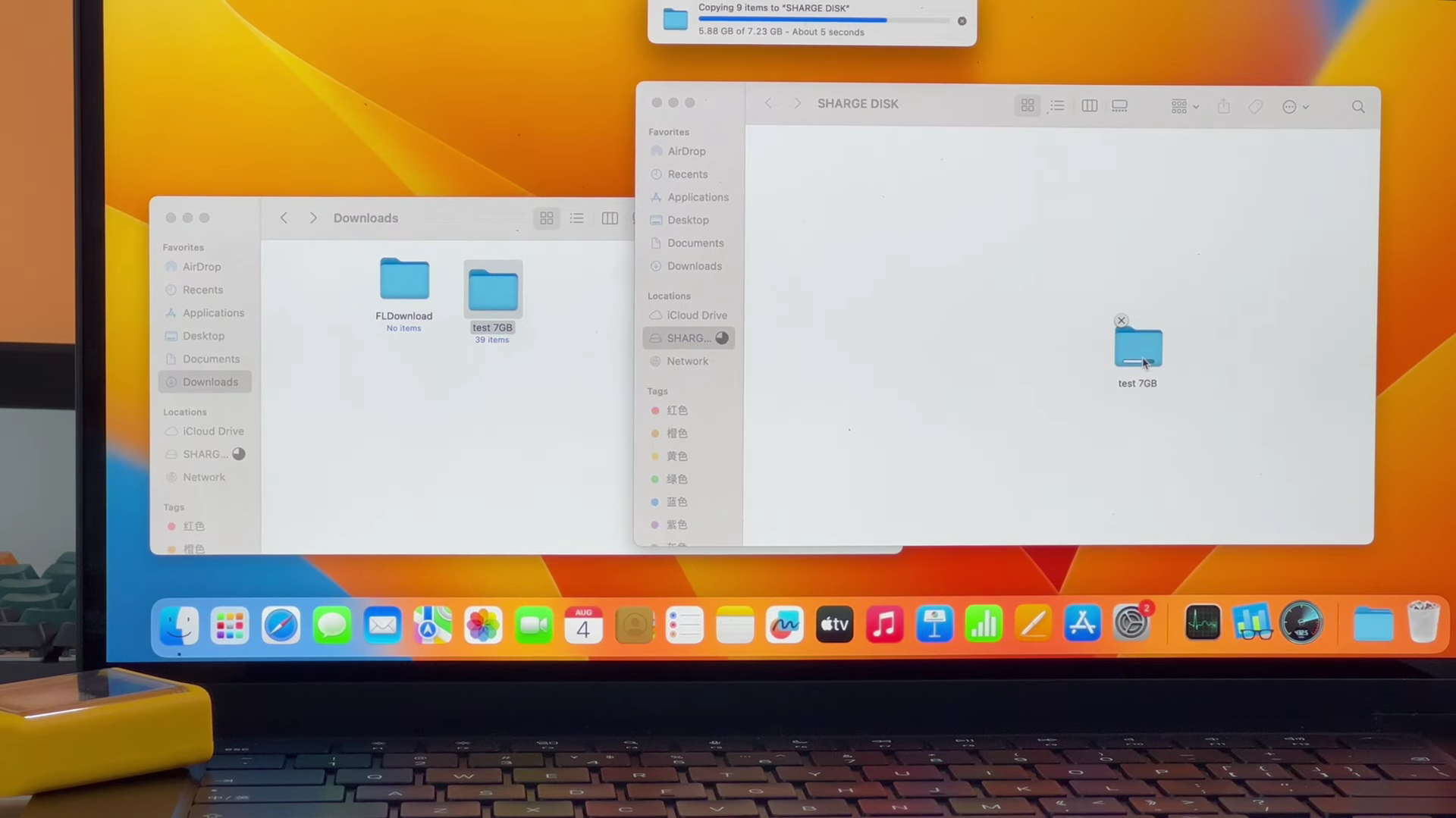 A 7GB folder can be transferred within 5 seconds. That's pretty fast.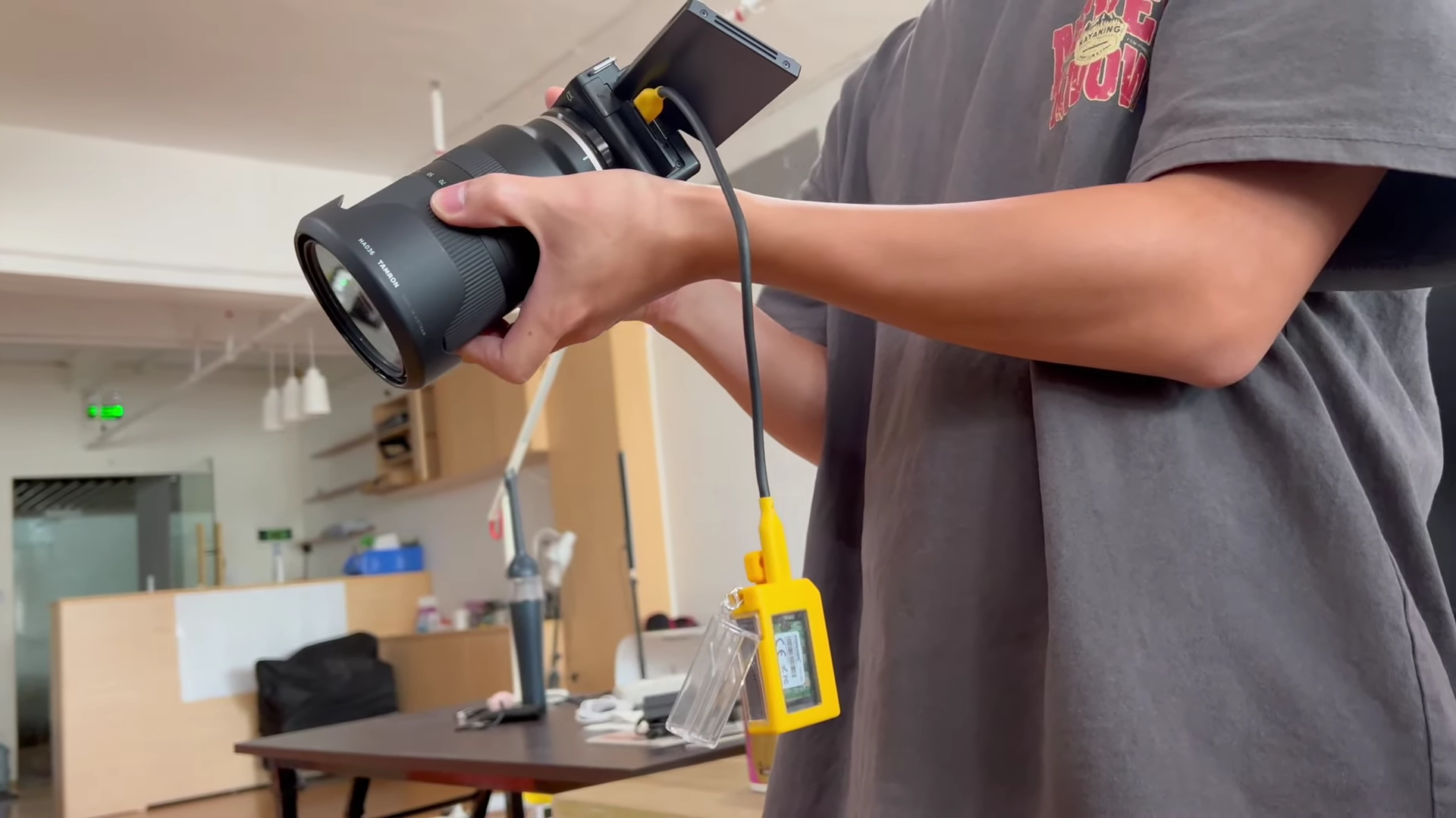 Summary of ChargerLAB
So, the unique look and ultra-portable design make the Sharge Portable SSD Enclosure stand out among similar products. It's time to say goodbye to your old USB flash drive. Despite its compact appearance, it delivers rapid transfer speeds of up to 1000MB/s and offers a range of useful features. From the see-through panel showcasing the inner SSD to the cooling fan that maintains optimal performance, every aspect of this SSD showcases innovative design. Whether it's slipped into a pocket or directly connected to different devices, its convenience matches its effectiveness. In a world where performance and size go hand in hand, the Sharge SSD confidently demonstrates that impressive power can indeed be found in compact packages.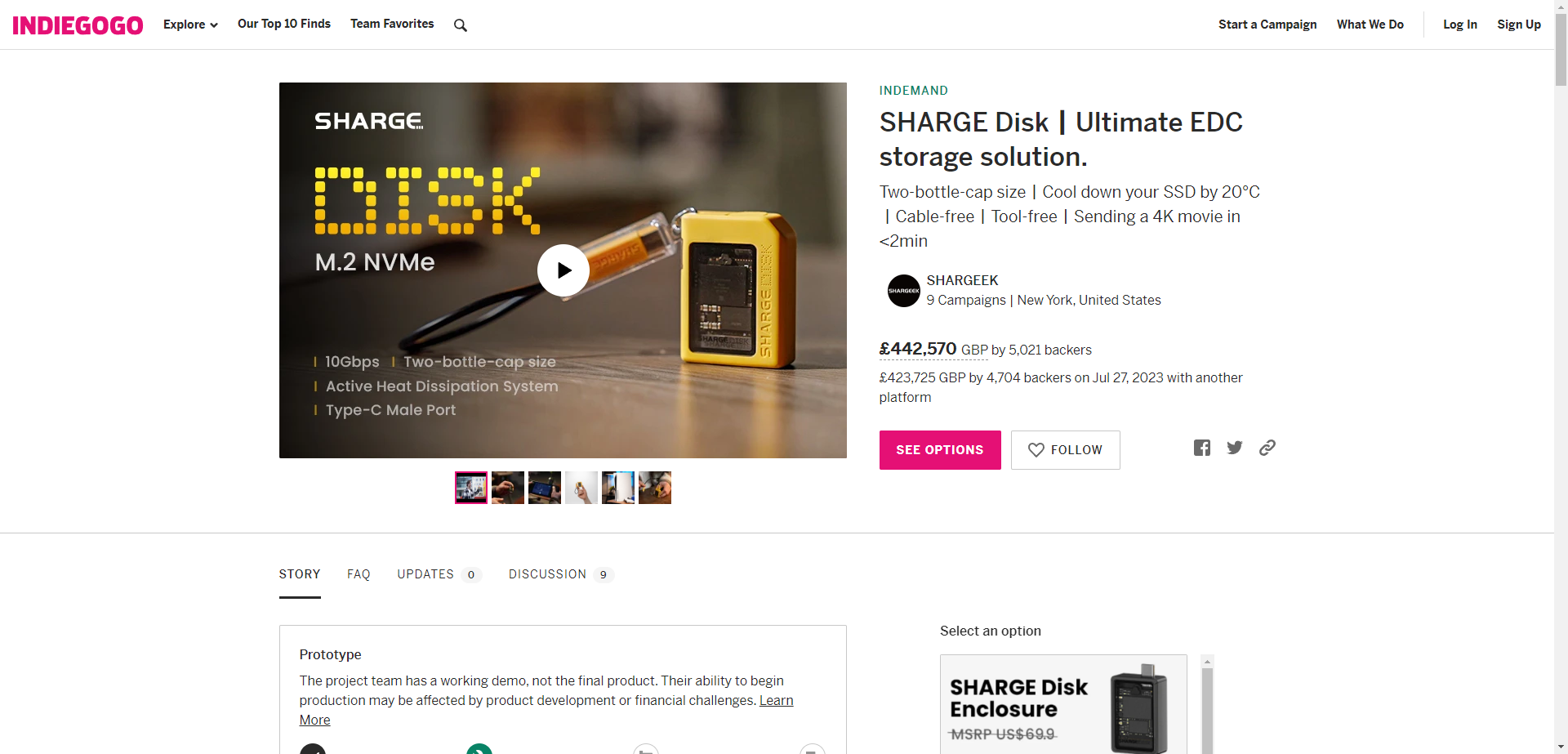 Feel free to click the links at the beginning or the end of the article to support them on Indiegogo.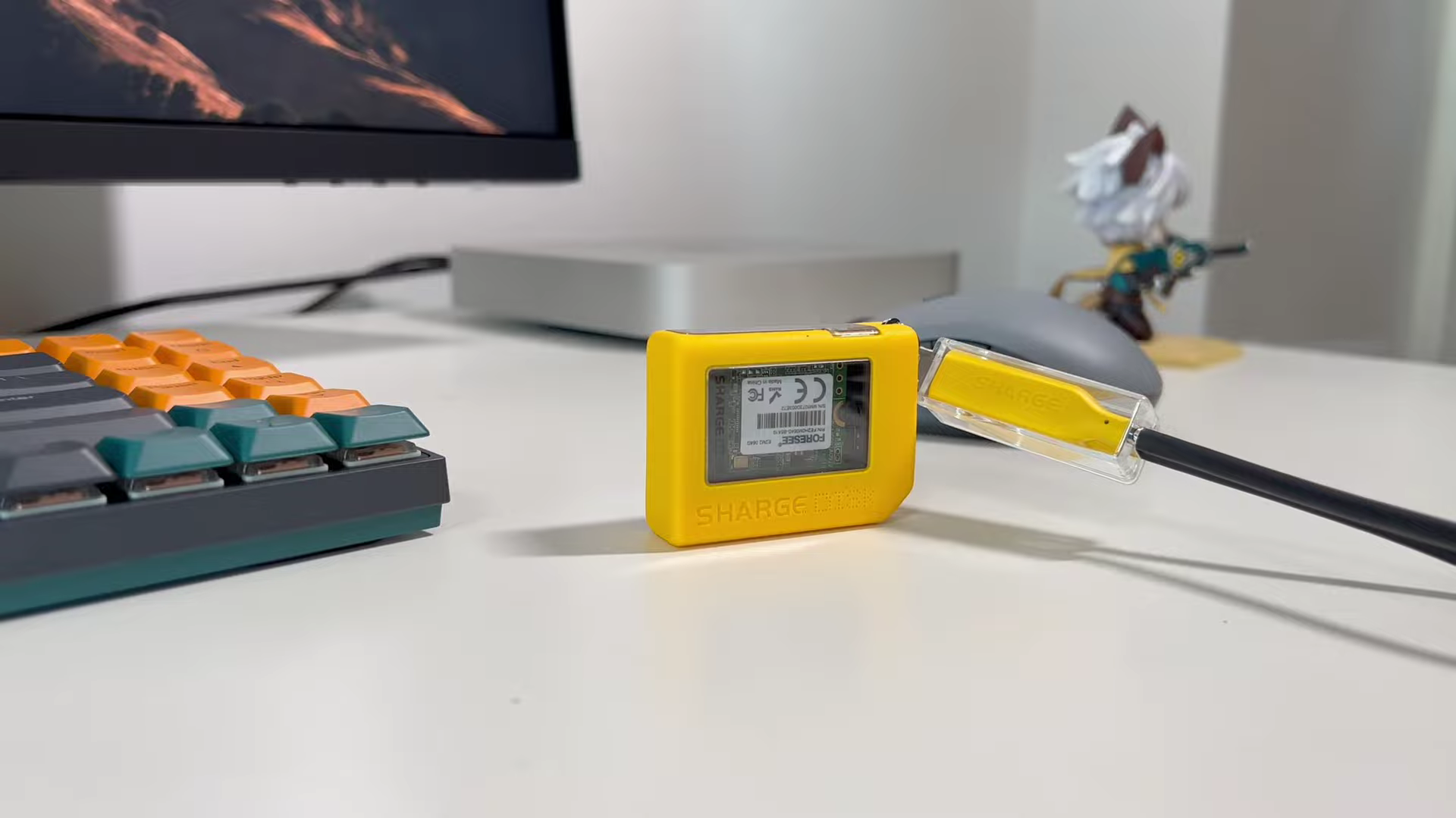 And you can choose the SSD enclosure for only $29. Even the EDC kit with USB-C cable and silicone case is only $42.
Related Articles:
1. First And Fastest | Review of ZikeDrive USB4 SSD Enclosure
2. Repurpose Your Idle M.2 SSDs with Lenovo Dual Protocol Enclosure
3. A U-Disk Alternative? | SHARGE Portable SSD Enclosure With Active Cooling Fan (Video)
The article is originally written by @
Joey
posted on Chargerlab. All rights reserved.