Samsung Galaxy Note 10 Might Bring a Massive Charging Upgrade

According to sources, the Galaxy Note 10 will launch with dramatically faster charging as "a definite". How much faster? Potentially as much as 50 watts while the Galaxy S10 charges at just 15W - that's a truly radical upgrade. Furthermore, a "4500MAH battery also seems to be a go in either the Pro and/or the 5G Pro" - this is a solid 500 mAh step up from the Galaxy Note 9.My source also revealed the Galaxy Note 10's increased screen size and 19:9 aspect ratio are both correct, while Samsung's new 64MP camera won't be heading to the Note 10 (it's for midrange models) and the much-discussed S Pen camera isn't ready. As for the supposedly symmetrical design, there is some confusion because "more than one version is currently in testing".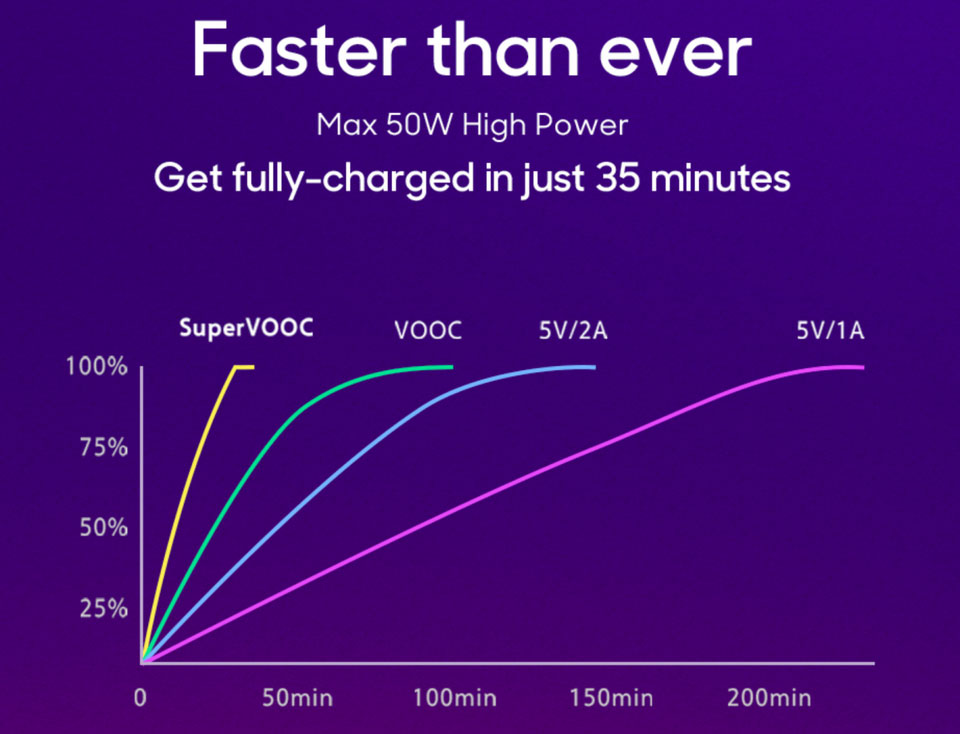 Oppo's 50W SuperVOOC charging is stunningly fast, but Samsung could bring such speeds to the mass market for the first time with the Galaxy Note 10.
That's a reference to the cheaper Note 10e, but the confusion also surrounds whether just the front of the Galaxy Note 10 is symmetrical or the back as well. As it stands, I understand the selfie front camera will be centered to differentiate from the Galaxy S10 range while the rear camera will shift to a vertical alignment but remain off center like Huawei's P30 Pro. The latter change is splitting opinion.

Source: Forbes , PhoneArena