Power Integrations Delivers One-Millionth GaN-Based InnoSwitch™3 IC
Power Integrations, the leader in high-voltage integrated circuits for energy-efficient power conversion, announced the delivery of its one-millionth InnoSwitch™3 switcher IC featuring the company's PowiGaN™ gallium-nitride technology on September 24. In an event at the Shenzhen headquarters of Anker Innovations, Power Integrations CEO Balu Balakrishnan presented the one-millionth GaN-based IC to Anker CEO Steven Yang. ChargerLAB was at the event for the complete coverage.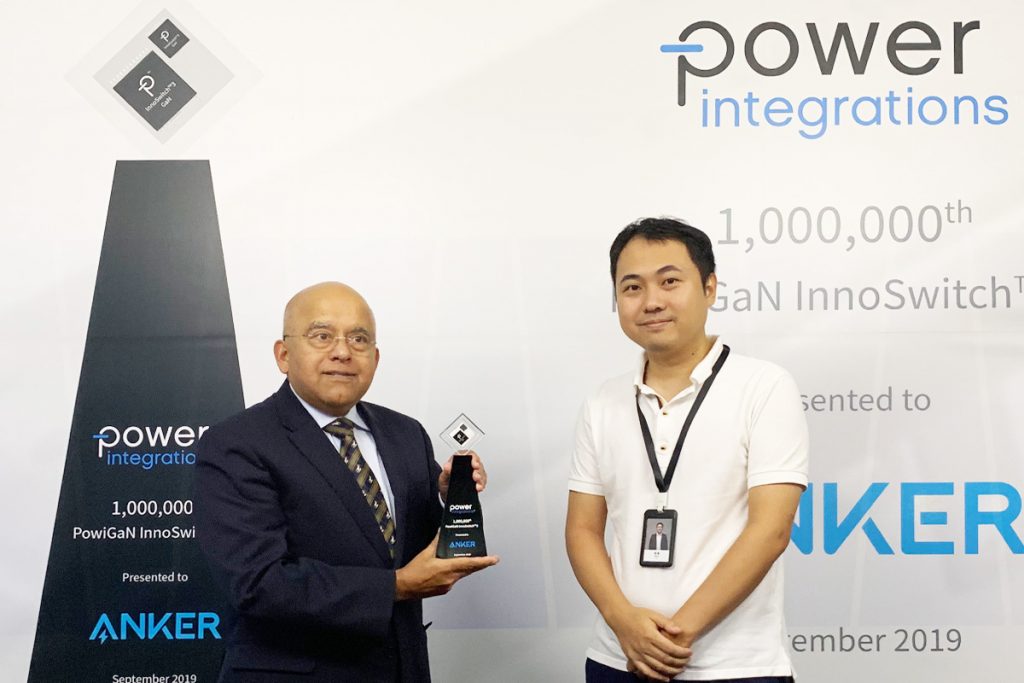 Anker is a leading manufacturer of chargers and adapters, supplying retailers worldwide with powerful, compact USB PD adapters and a wide range of chargers and adapters for laptops, smart mobile devices, set-top boxes, displays, appliances, networking gear and gaming products.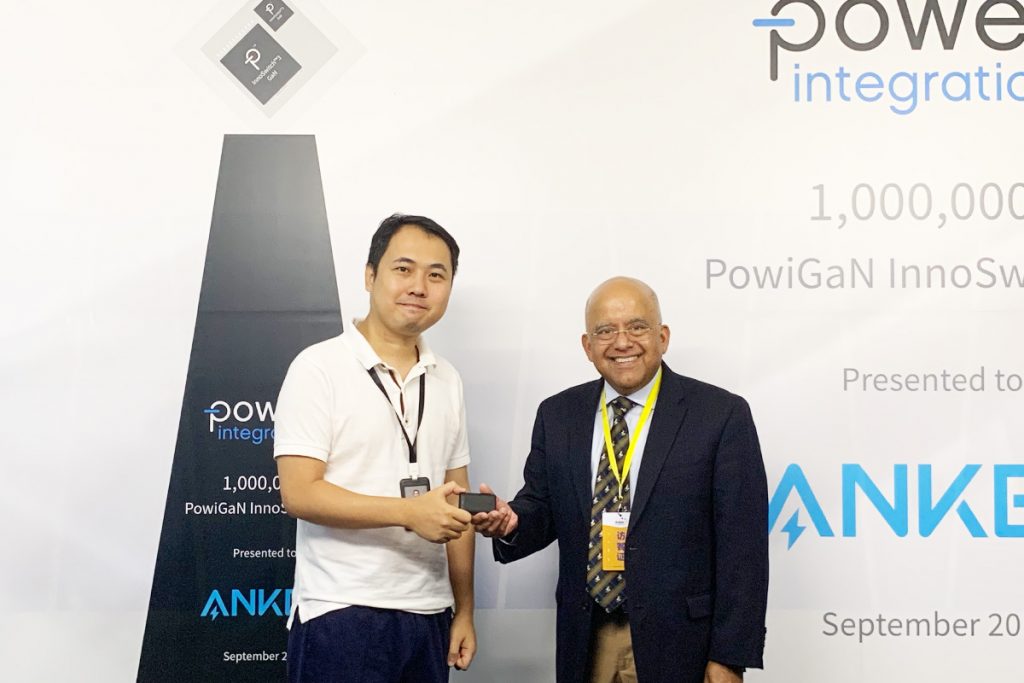 InnoSwitch3 offline CV/CC flyback switcher ICs with PowiGaN technology are up to 95% efficient across the load range. Very low switching and conduction losses of PowiGaN primary switch allows delivery of as much as 100 W from a space saving InSOP 24D surface mount package in enclosed adapter applications without requiring a heatsink. Quasi-resonant InnoSwitch3-CP, InnoSwitch3-EP and InnoSwitch3-Pro ICs combine the primary power switch, primary and secondary control with safety isolated high speed link (FluxLink™) in between, as well as the secondary SR driver and feedback circuits in a single surface-mounted package. The superior switching performance of PowiGaN technology results in substantially higher efficiency, enabling very compact adapter designs.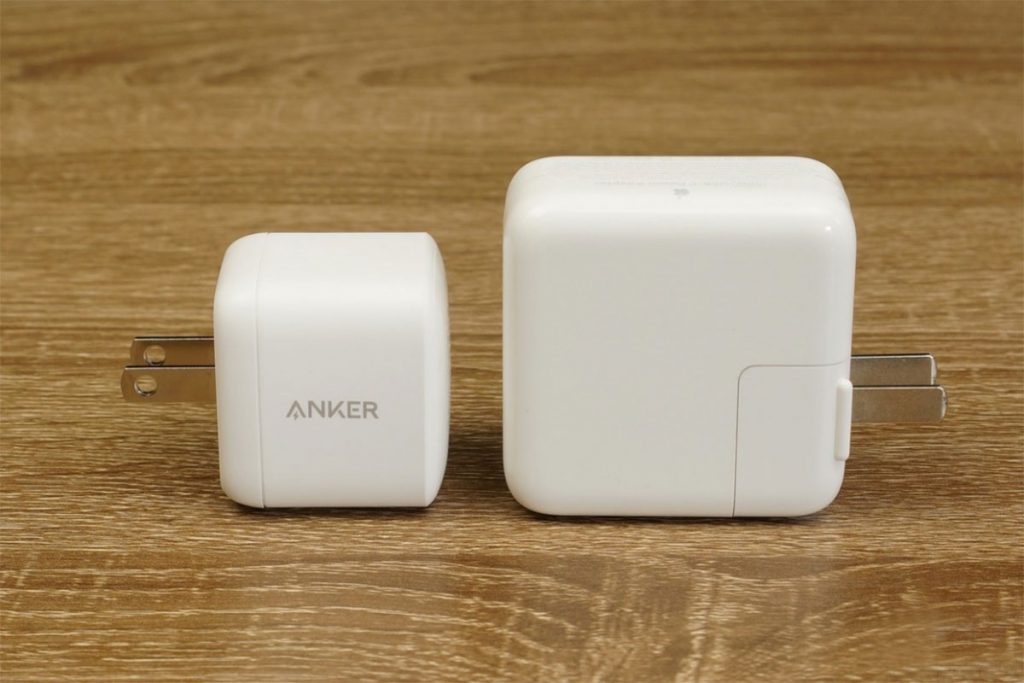 Commented Mr. Balakrishnan: "Anker is a world leader in compact charger design, and was the first high-volume customer for InnoSwitch3 products with PowiGaN. I'm pleased to recognize Anker's foresight and technical excellence, and to thank Mr. Yang for his critical contribution to the first successful mass-market deployment of high-voltage GaN technology."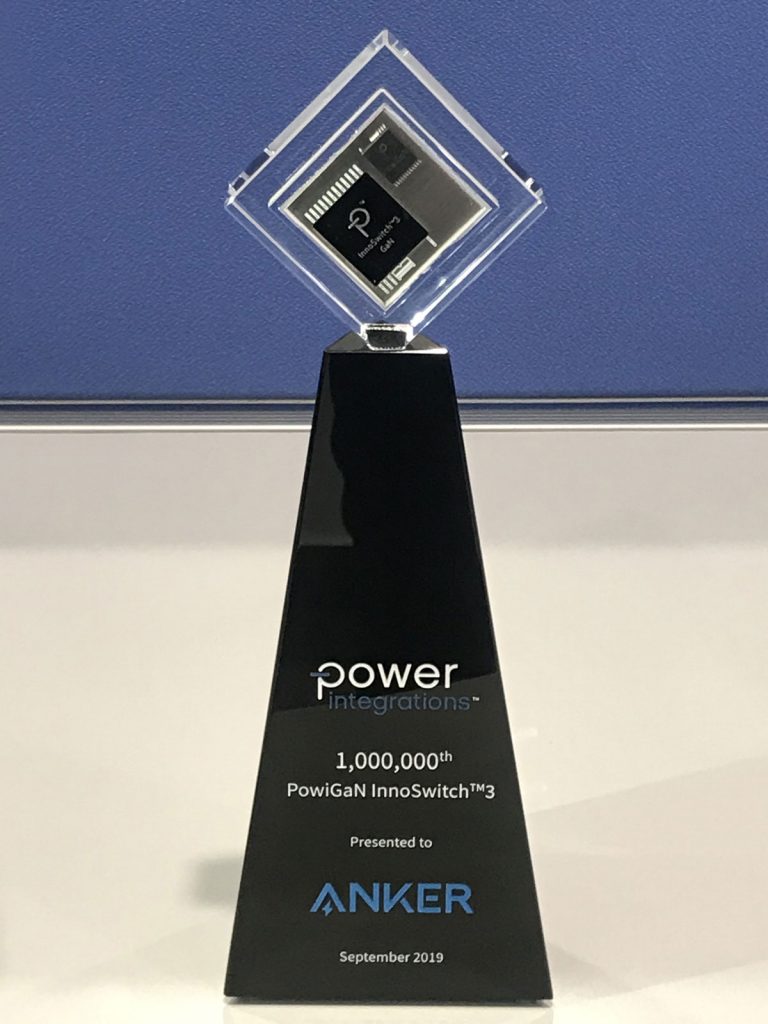 Added Mr. Yang: "By using PowiGaN-based InnoSwitch3 ICs we are able to offer USB PD chargers that are compact, lightweight, and capable of delivering high power output. We are excited to use this innovative new technology to help us achieve our goal to charge everything faster. We are confident this advancement will help us keep gaining positive market feedback and customer response."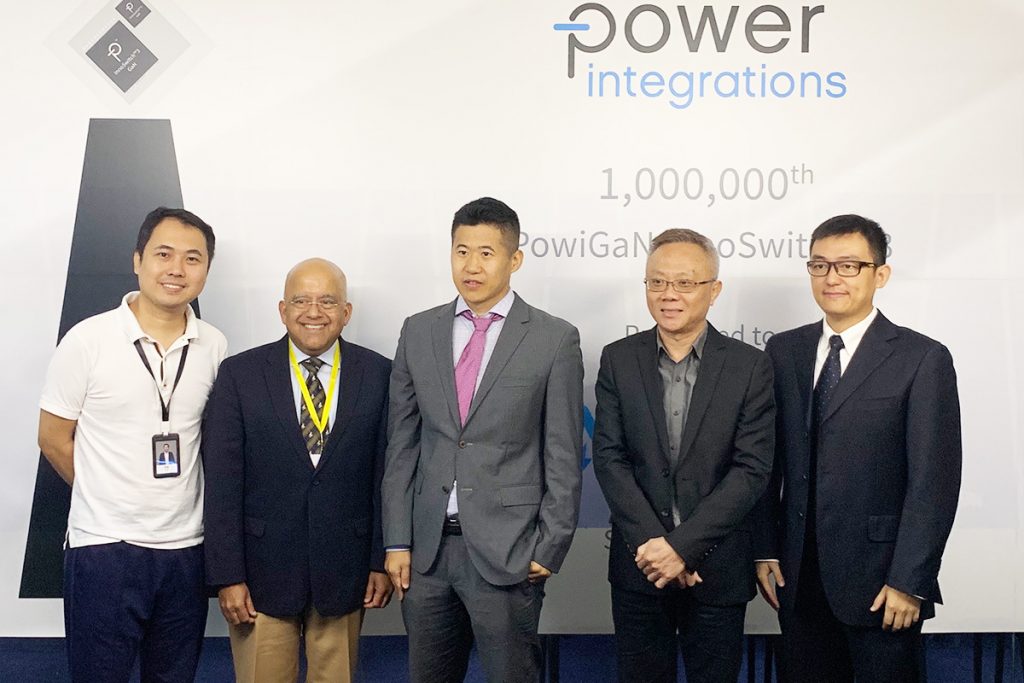 ChargerLAB's Exclusive Interview with Balu Balakrishnan, CEO of Power Integrations
Floyd Wang, Editor-in-chief at ChargerLAB.com, sat down with Mr. Balakrishnan and talked about PI's GaN chips and the future of GaN chargers.
The following is the transcript of the interview.
Floyd: Hello everyone, I am Floyd with chargerlab.com, today I am here with the CEO of Power Integrations, Mr. Balu. Hi, Mr. Balu.
Balu: Hello, How are you?
Floyd: I have some questions for you. Can you share with us about the shipment of PI's GaN chips?
Balu: Yes. We started shipping our PowiGaN™-based products a few months ago, and we are very proud today to provide the millionth InnoSwitch3 based on our GaN technology to Anker!
Floyd: Congratulations.
Balu: Thank you.
Floyd: So what's the advantage of PI's GaN solutions?
Balu: Well, our PowiGaN™ switch technology allows the chargers to be much more smaller and much lighter, and I am sure you have seen Anker's latest one, a 30W adapter. And the main advantage we bring is that our GaN, or our PowiGaN™ switch, is integrated into our InnoSwitch3 switcher product, and one of the challenges with GaN is that because it's so fast, it's very difficult to drive, and very difficult to protect. And we take care of that, inside our product. So for the customer, it's very easy to design a power supply using our GaN product inside which is incorporated inside the InnoSwitch3.
Floyd: So can you share with us about some of the famous brands or big clients that have already adopted PI's GaN chips?
Balu: We can't specifically talk about OEMs because we have to keep them confidential. However, one I would say is that, I've said this before, that we are working with multiple OEMs and of course you've seen that we work with the after-market companies, like Anker, and some of the OEMs have already released the product, and some are yet to release the product. But we believe that in a very short time, you'll see a lot more products in the market place using our PowiGaN™ technology.
Floyd: We have seen more and more GaN chargers coming to the market in recent weeks, so what's your view on the development of GaN in consumer electronics?
Balu: I believe GaN is far superior than silicon that comes to power switchers, so I am very optimistic that GaN will rapidly replace silicon over the next year or two. It really comes down to the customer understanding the benefits of GaN which is smaller, lighter, faster technology. And as you can see, it's already happening. We have now many many products with our GaN technology. So I'm very optimistic that this will happen quite rapidly in the near future.
Floyd: So with the price of GaN chargers coming down, do you think that next year, 2020, will be the year of the popularization of GaN chargers?
Balu: Yeah I totally believe so especially because we have made it so easy to use with the driving and the protection built-in. It is no different than using a silicon-based InnoSwitch3. In fact, if you look at the product you can't even tell the difference, except for the performance.
Floyd: Yes, our teardown shows that the chargers look basically the same.
Balu: And I think that's what's going to transform the industry and so I truly believe that 2020 will be a turning point for GaN-based chargers.
Floyd: Last question, Oppo just announced a 65W GaN charger for its flagship smartphone. Is this a collaboration between Oppo and Power Integrations?
Balu: Well I can't specifically talk about any OEM, but have you done a teardown on it? (Floyd: Not yet) Well maybe when you do the teardown, then I'll be able to tell you more, but what we have said publicly is that the some of the OEMs are working on products that I said - some of the products are already released. And we think that we'll see multiple products are coming soon in the marketplace very soon.
Floyd: All right. Thank you, Mr. Balu.
Balu: Thank you.
(End of the interview)
About Power Integrations
Power Integrations, Inc. is a leading innovator in semiconductor technologies for high-voltage power conversion. The company's products are key building blocks in the clean-power ecosystem, enabling the generation of renewable energy as well as the efficient transmission and consumption of power in applications ranging from milliwatts to megawatts. For more information please visit www.power.com.
The article is originally written by @
Floyd
posted on Chargerlab. All rights reserved.