JMicron Showcases New Storage Solutions at 2019 New Product Launch Event in China
JMicron Technology Corp, an industry-leading fabless IC company, hosts a launch event focusing on high-speed data storage and showcases a variety of bridge ICs and storage solutions in Shenzhen, China, on September 5, 2019.

With the 5G era quickly approaching, the demand for high-speed data transmission, security, and lightweight storage devices has become stronger. For that, JMicron has prepared a range of solutions.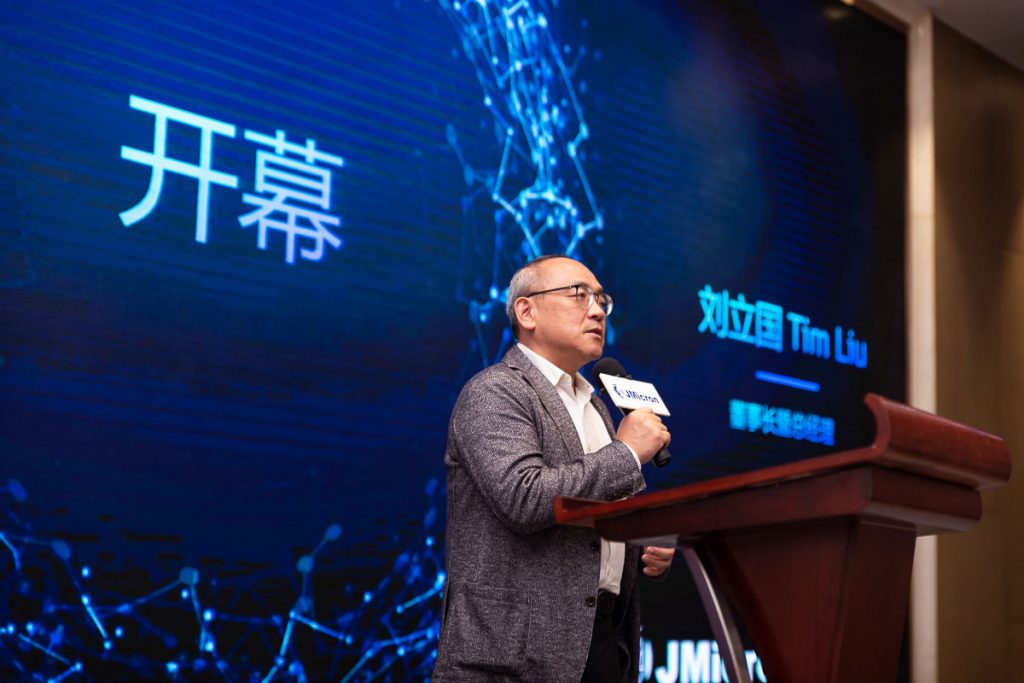 Tim Liu, Chairman and President at JMicron, gives opening remark and kicks off the event.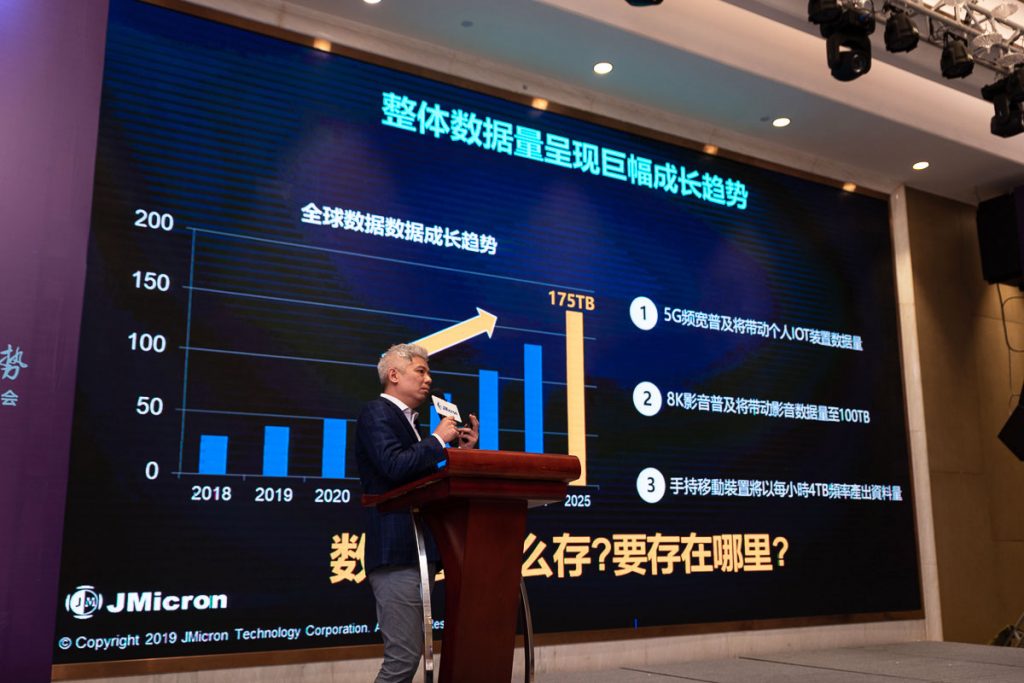 Tony Lin, Director of Marketing at JMicron, on stage and delivers a speech on the ecosystem that JMicron has been building for the era of data explosion.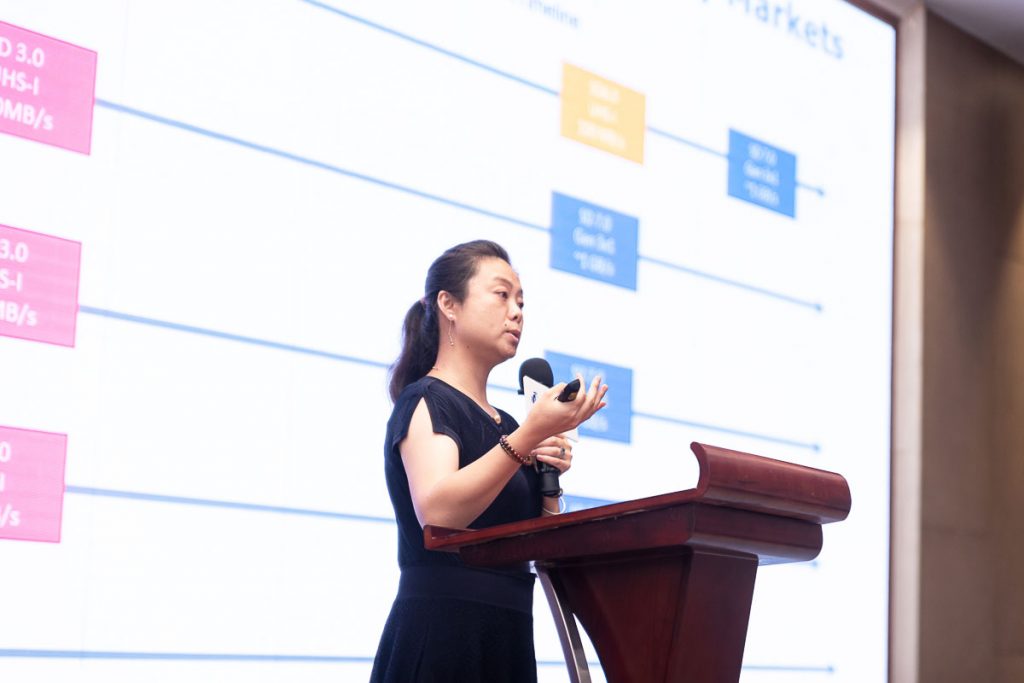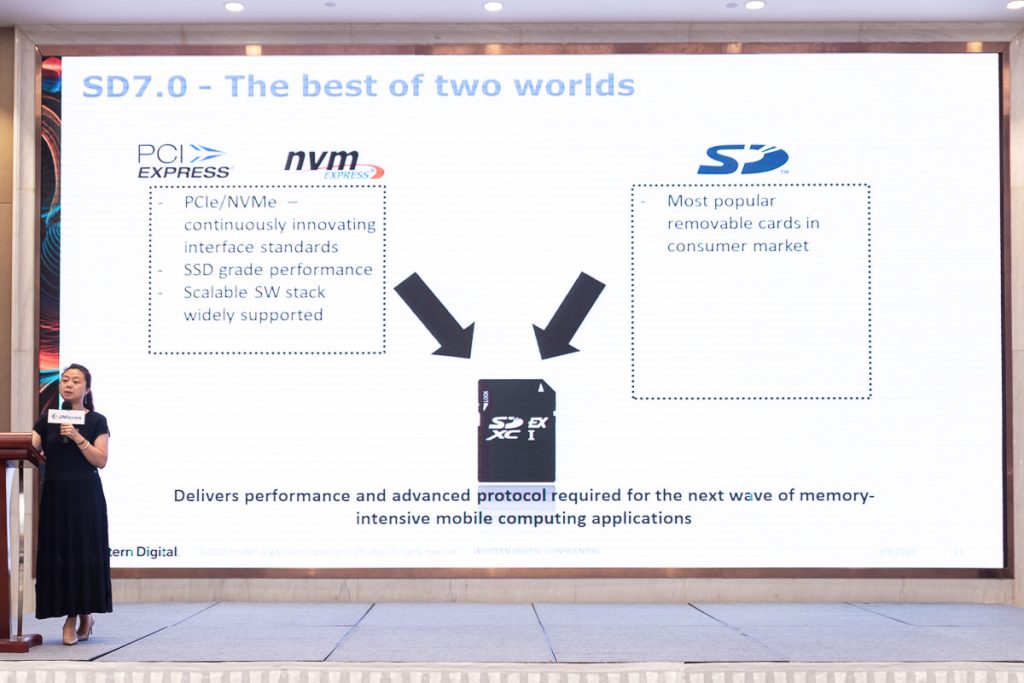 Maya Zhang, Director of Marketing at Western Digital, shares the latest development on the upcoming SD 7.X standard. The SD 7.0 specification utilizes PCIe and NVMe interface/protocol that is very SSD-like in nature and will allow for memory cards with transfer rates up to 985 MB/sec. Along with the new interface, the specification also defines a new SD Ultra Capacity (SDUC) class of cards, which will be able to go up to 128 TB in capacity. Importantly, despite the interface change, the new SD Express cards will maintain backward compatibility with existing hosts.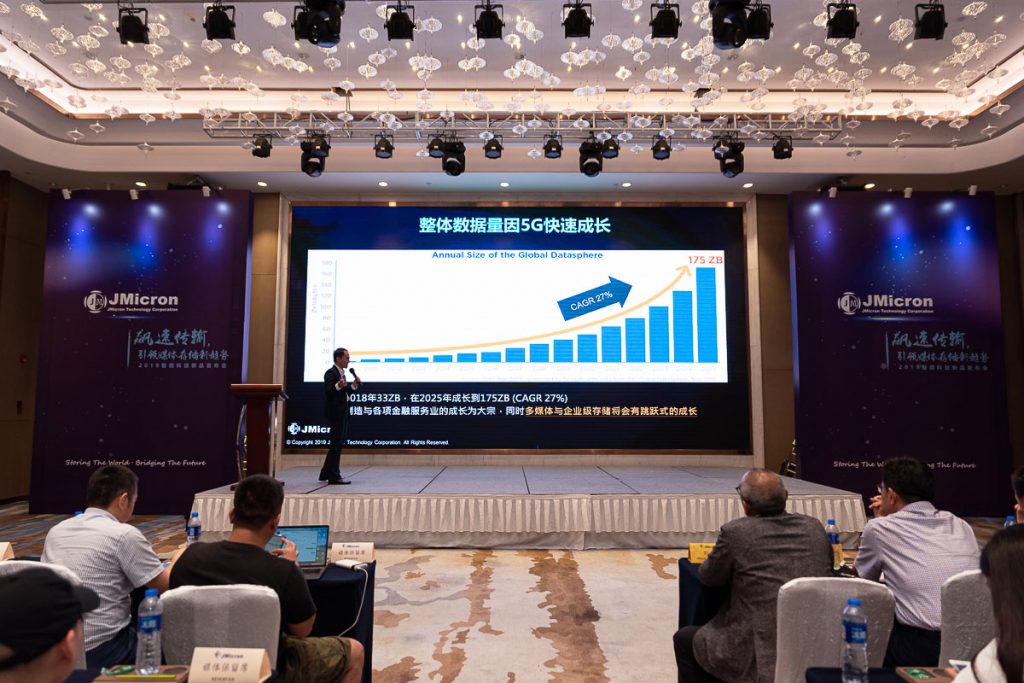 Charon Chen, Director of Product Planning and Strategy at JMicron, shares the storage market trend and JMicron's product strategy with the audience. The upcoming 5G era requires mass amounts of data transfer and storage, with the annual size of the global datasphere grow to an estimated amount of 175 ZB (CAGR 27%) at 2025. And with the interface for storage solutions moving from SATA/eMMC to PCIe/UFS, JMicron's product portfolio covers almost all aspects of data storage.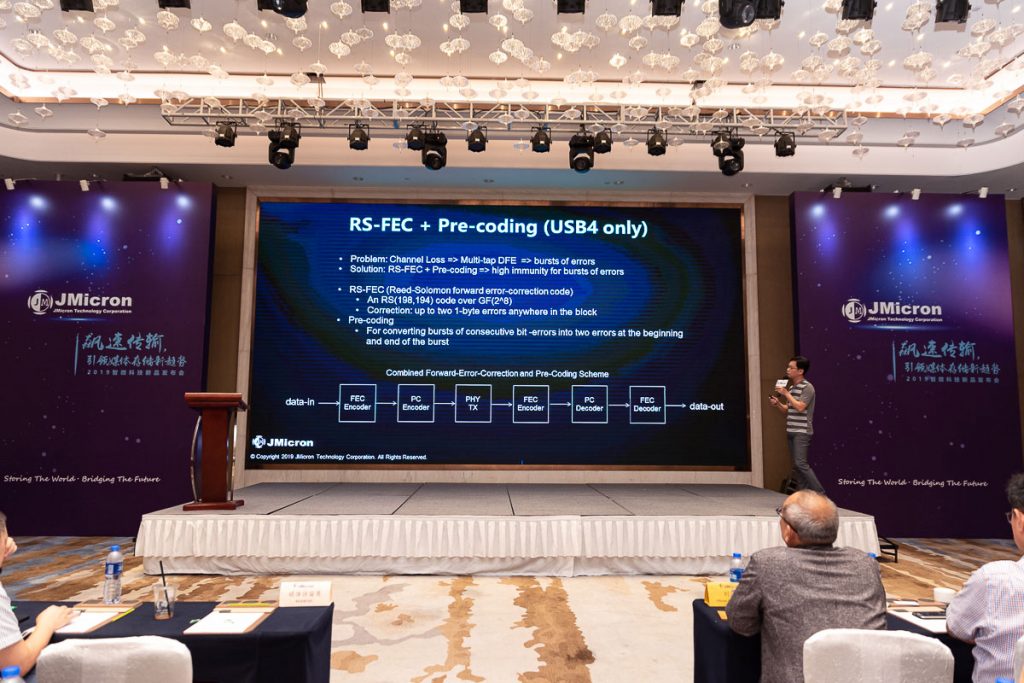 Kevin Liu, Head of R&D at JMicron, gives us an in-depth look at the key aspects of the upcoming USB4 standard. He pointed out that RS-FEC and Pre-coding, which are USB4-specific, bring us challenges and opportunities.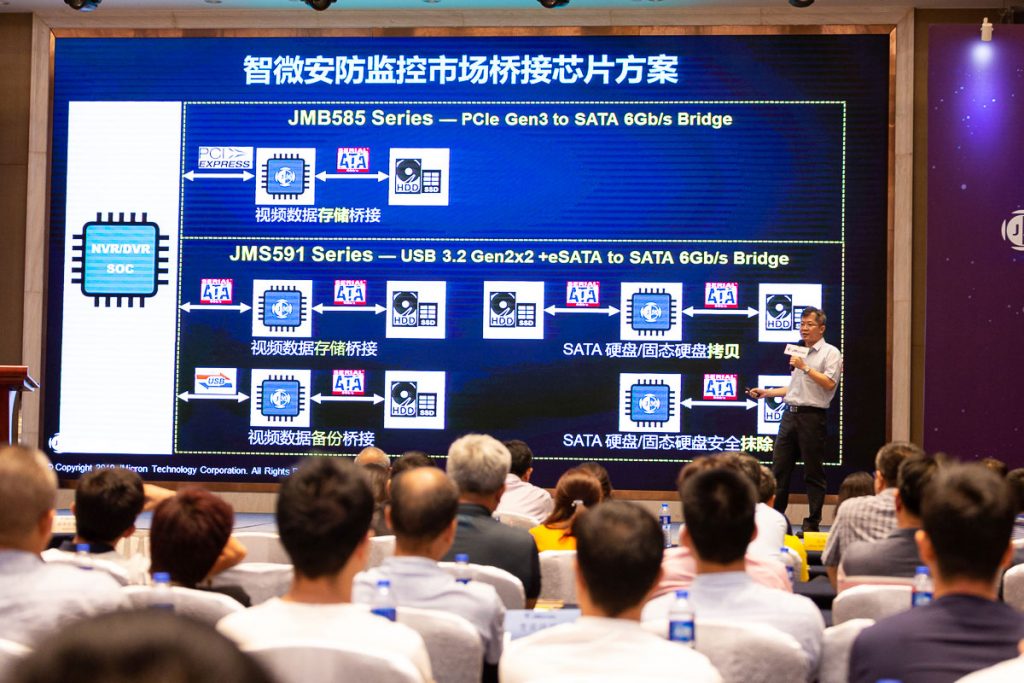 HC Chao, Senior Product Planning Manager at JMicron, introduces the JMS591 which integrates JMicron's own high-speed transmission expertise and advanced disk array technology; not only the transfer speed is up to 20Gbps, but it also supports configurable hardware RAID array. It is specially tailored for external multi-drive storage devices. This bridge chip also provides a reliable data security backup solution that users can trust.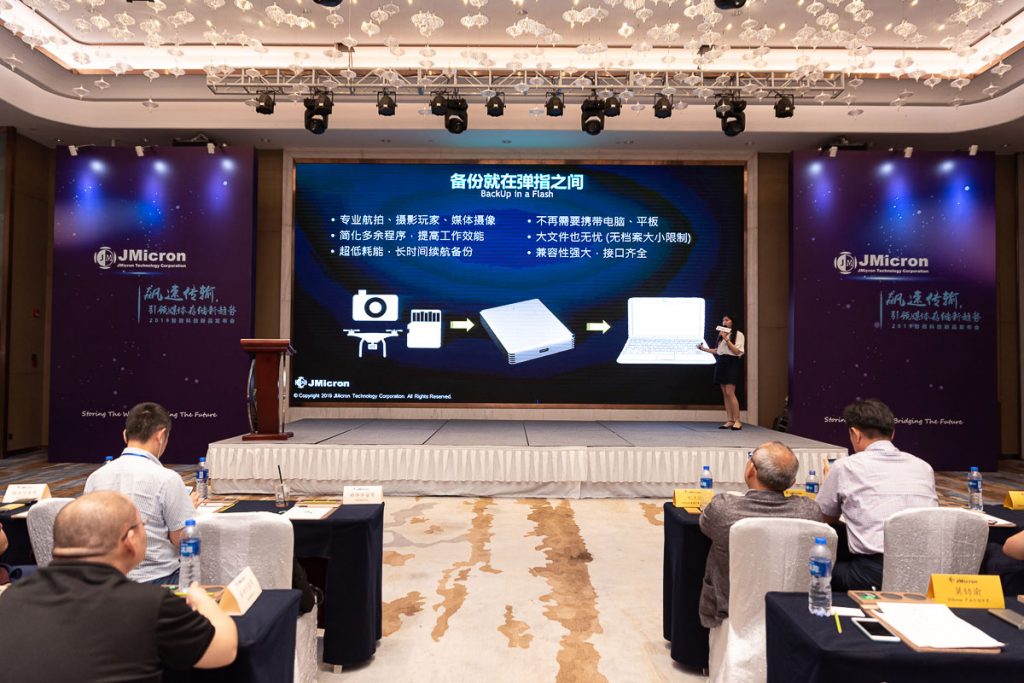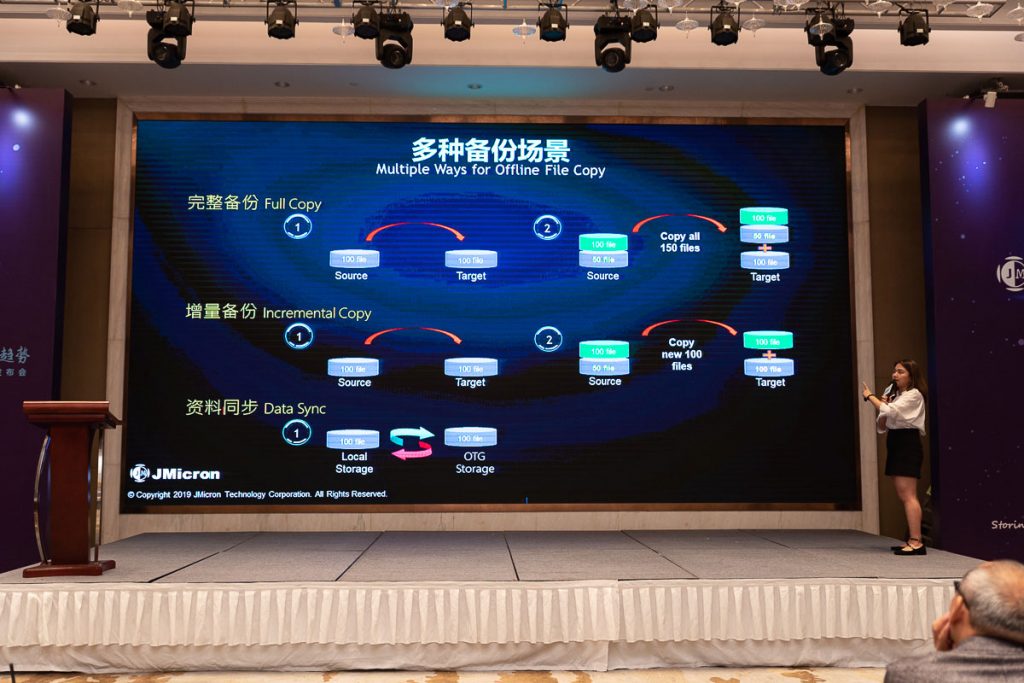 Katrina Mo and Katie Shi, Product Planning Specialists, introduce the JMS581 designed for USB 3.2 Gen2x1 to SD7.1 / CFast / CFexpress / PCIe / SATA use cases. The biggest feature of this product is to consolidate a variety of different high-speed storage interfaces in a single-chip solution for various memory card products including the lastest SD 7.X, a perfect solution for enthusiasts and content creators. It is expected to be in mass production in Q4 of 2019.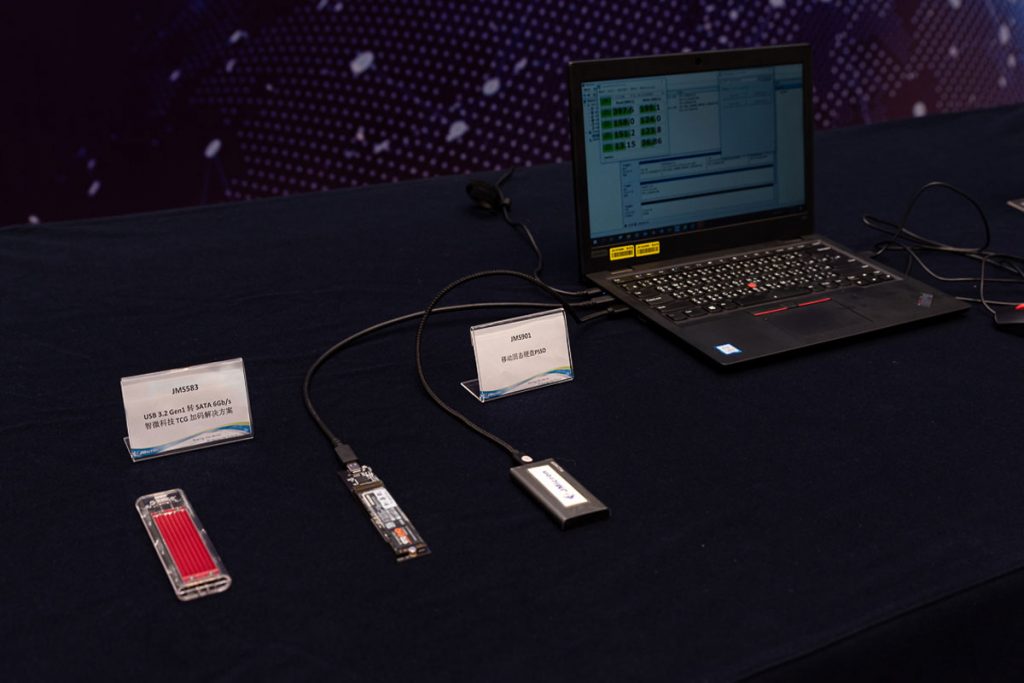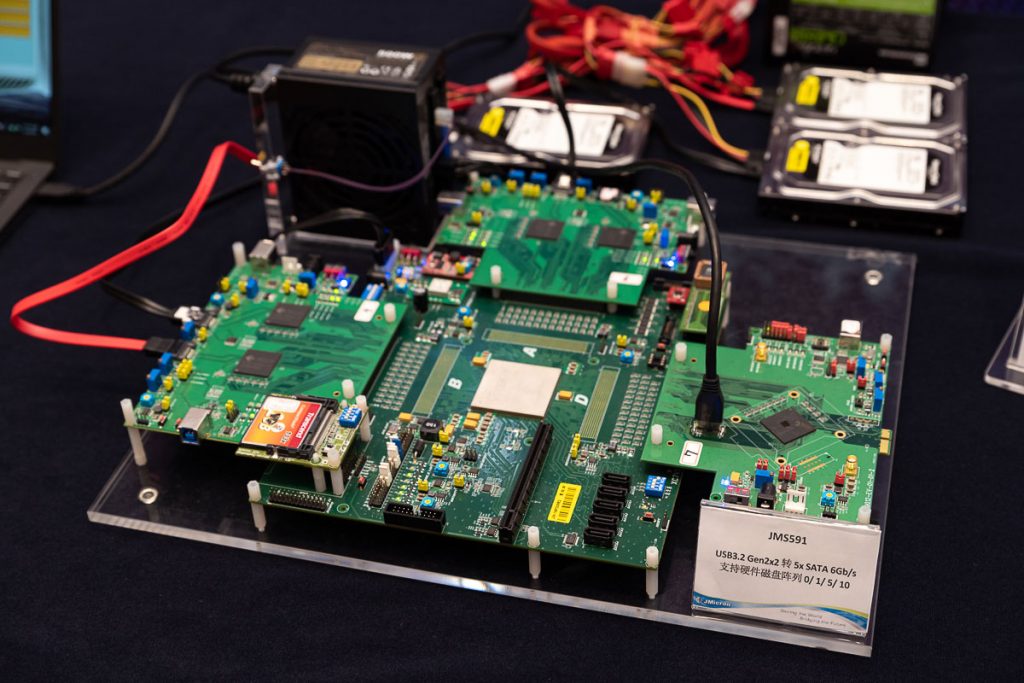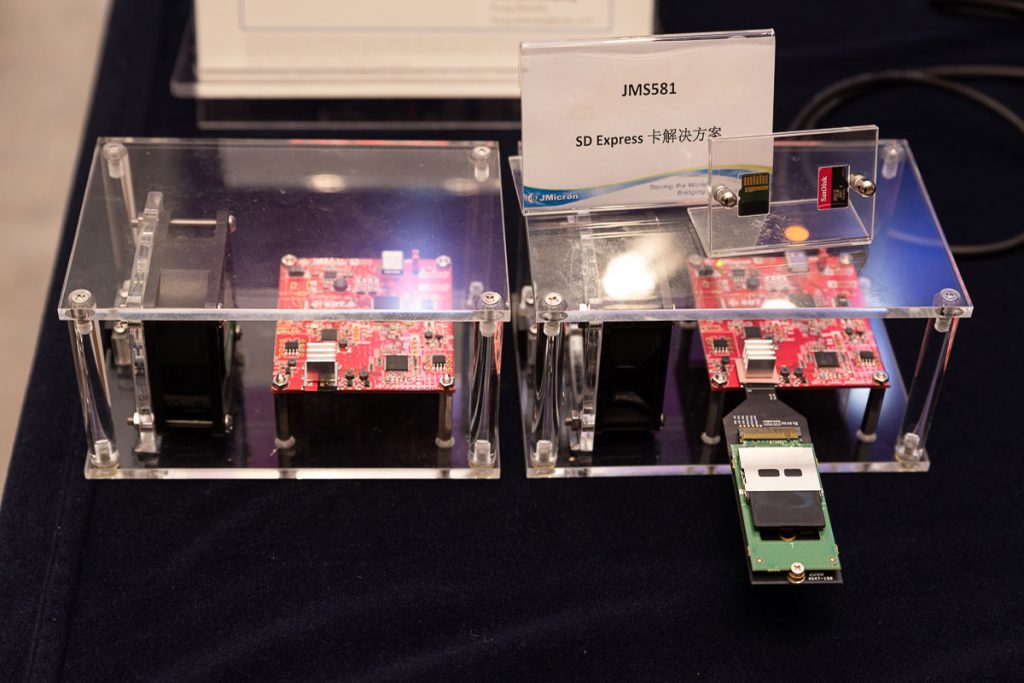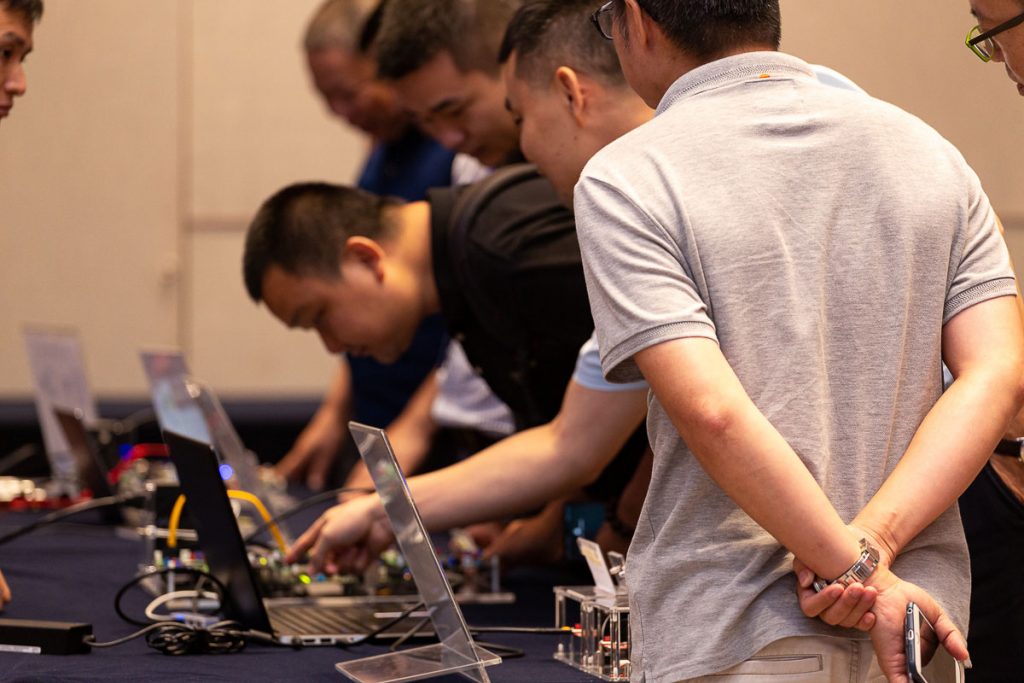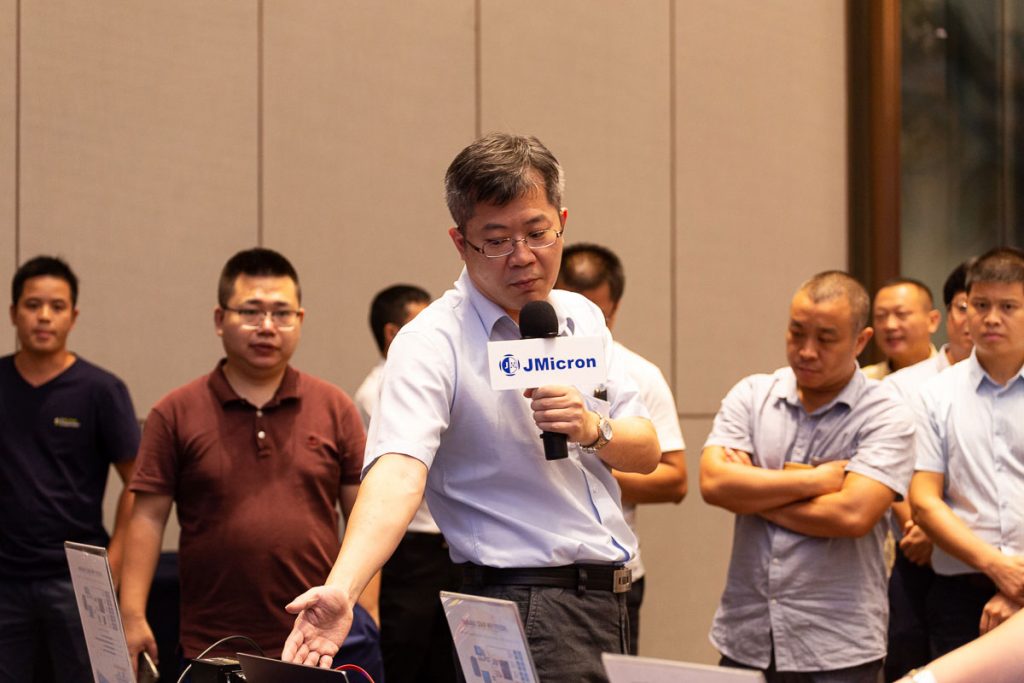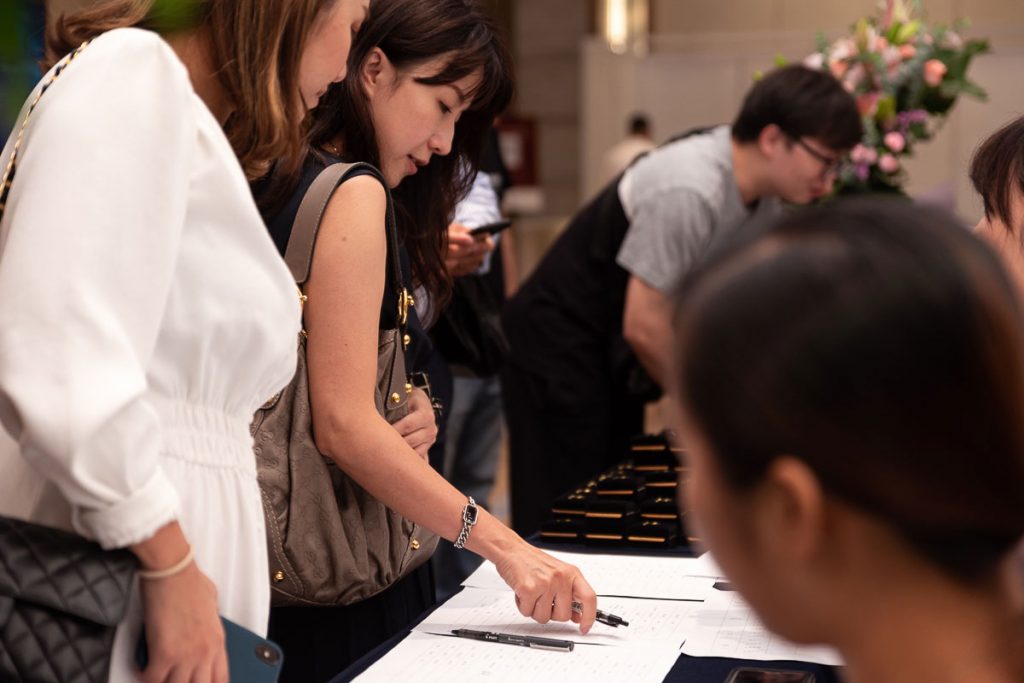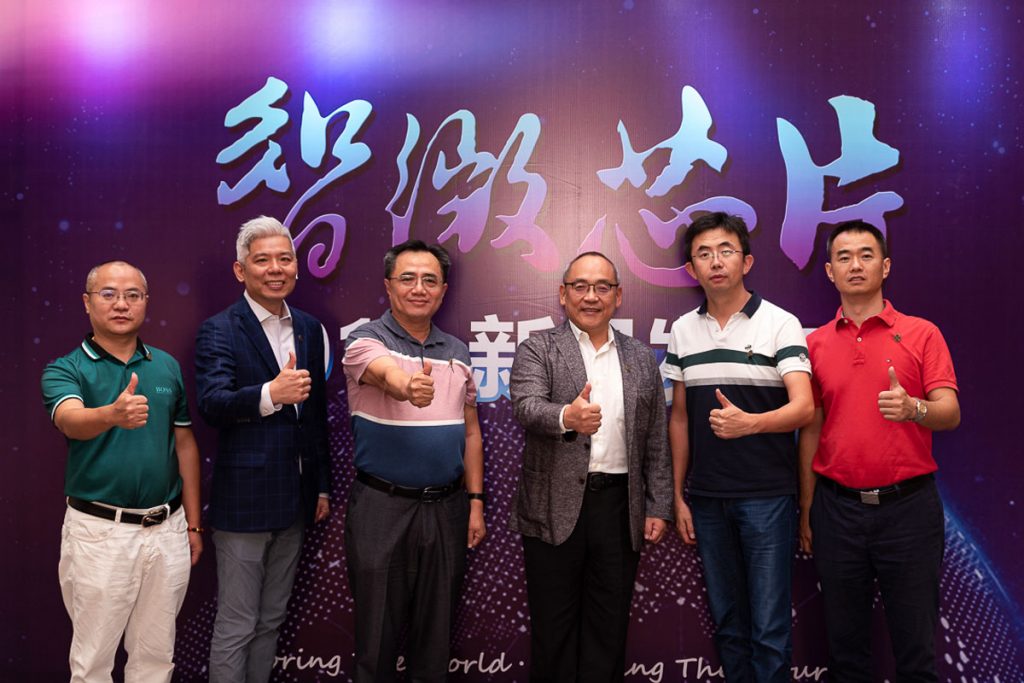 JMicron also showcases a wide range of demos at the event.