iOS 13.1 Cuts Fast Charging Support to Multiple Wireless Chargers
Apple added wireless charging to iPhone 8 and later models since 2017, and last year's iPhone XS series greatly enhanced the practicality of wireless charging. This makes us particularly excited about the wireless charging performance of the iPhone 11 series.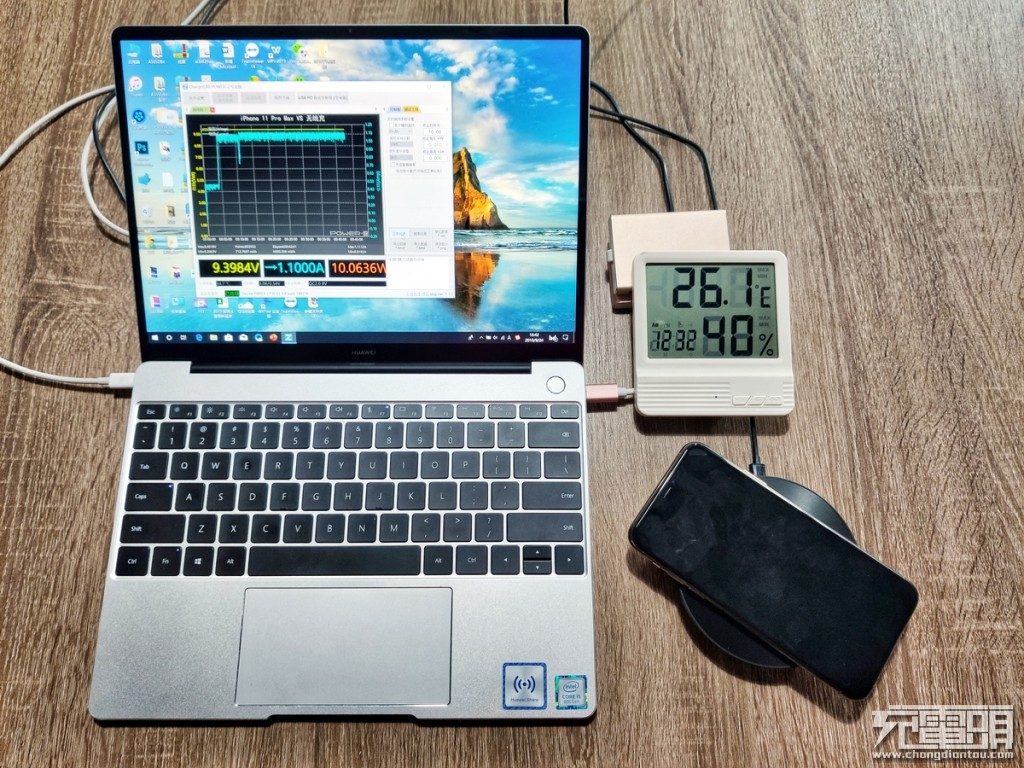 On the morning of September 24, we conducted the first wireless charging test on the iPhone 11 series. At that time, Apple was yet to release the iOS 13.1. We tested the iPhone 11 series with third-party wireless chargers that supports Apple 7.5W wireless charging. And the following is the wireless charging results of the iPhone 11 with iOS 13.0.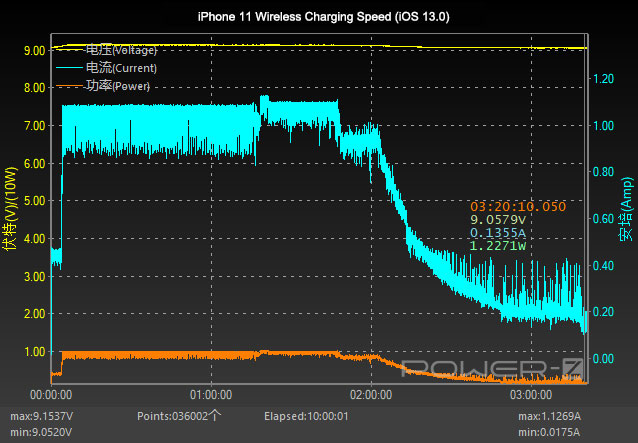 It can be seen from our test, the iPhone 11 performed very well in iOS 13.0. After the phone was turned on, the wireless charging output power immediately reached 10W and more, and the power received at the phone end reached 7.5W, and lasted for nearly 1 hour and 40 minutes. For comparison, iPhone X can hold 7.5W wireless charging for about 20 minutes.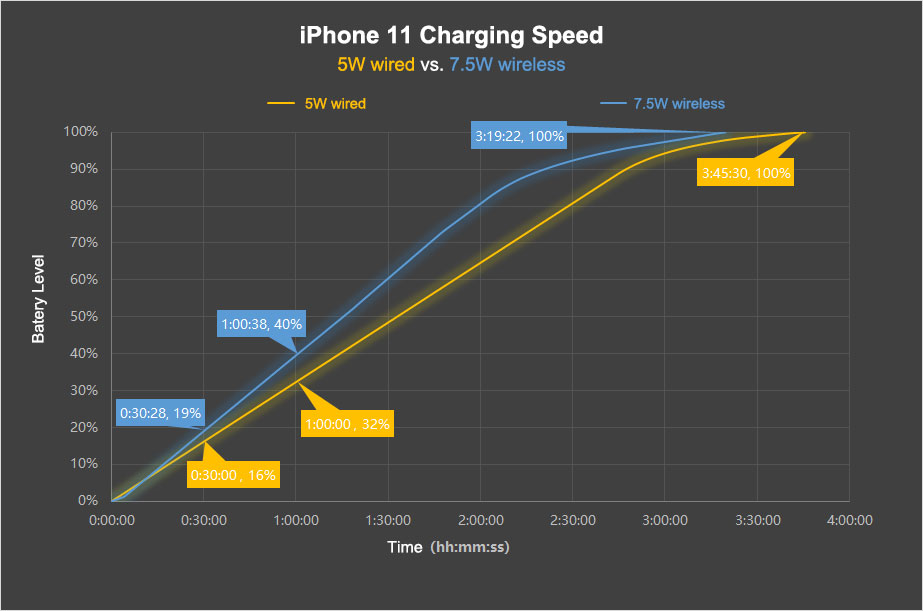 But just when we were happy about the result of Apple iPhone 11's strong wireless charging performance, Apple brought us surprise later on.
On the evening of September 24th, Apple rolled out iOS 13.1. So we updated the system of all our iPhone 11 and 11 Pros to being our next round of wireless charging test. The results were as follows: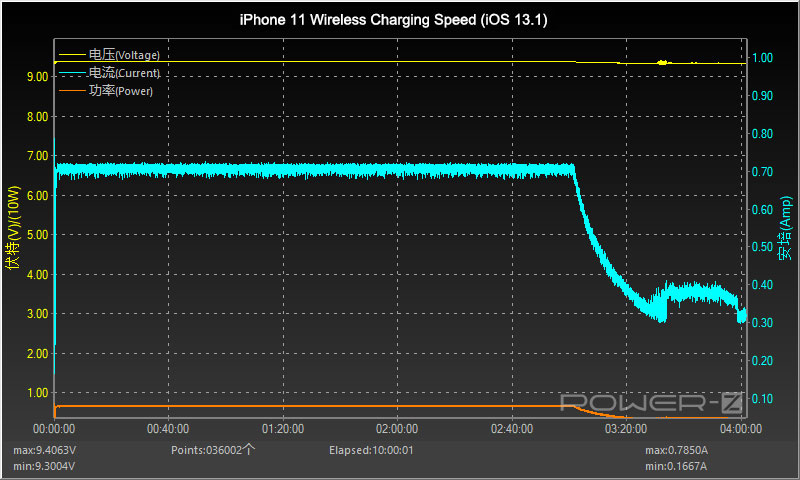 As we can see, in iOS 13.1, the output power of the wireless charger only pulled 6-7W during our test. The power received at the phone end reached only about 5W, which is very different from our previous test.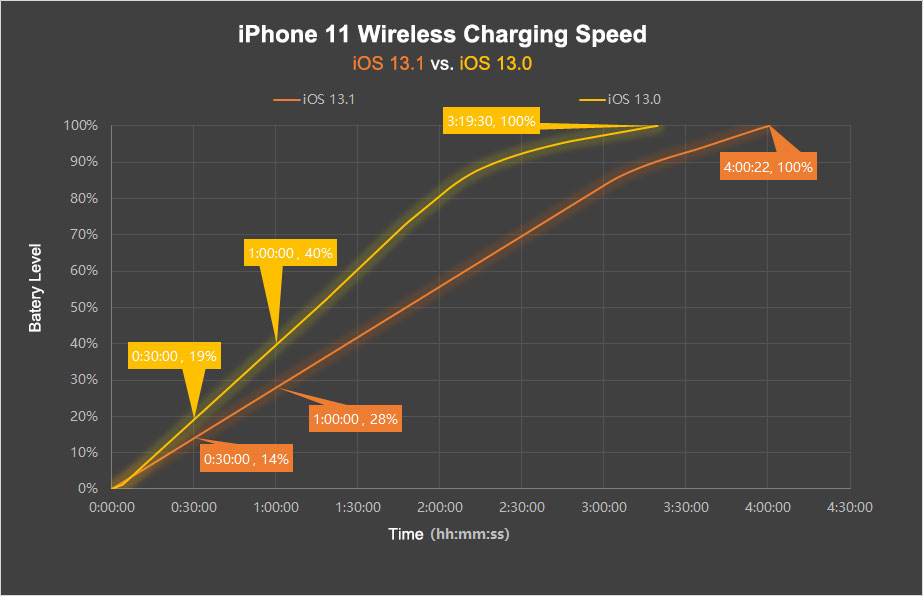 So after updating from iOS 13.0 to iOS 13.1, using the same wireless charger to charge iPhone 11, the charging speed with iOS 13.1 dropped to about 70% of the speed with iOS 13.0.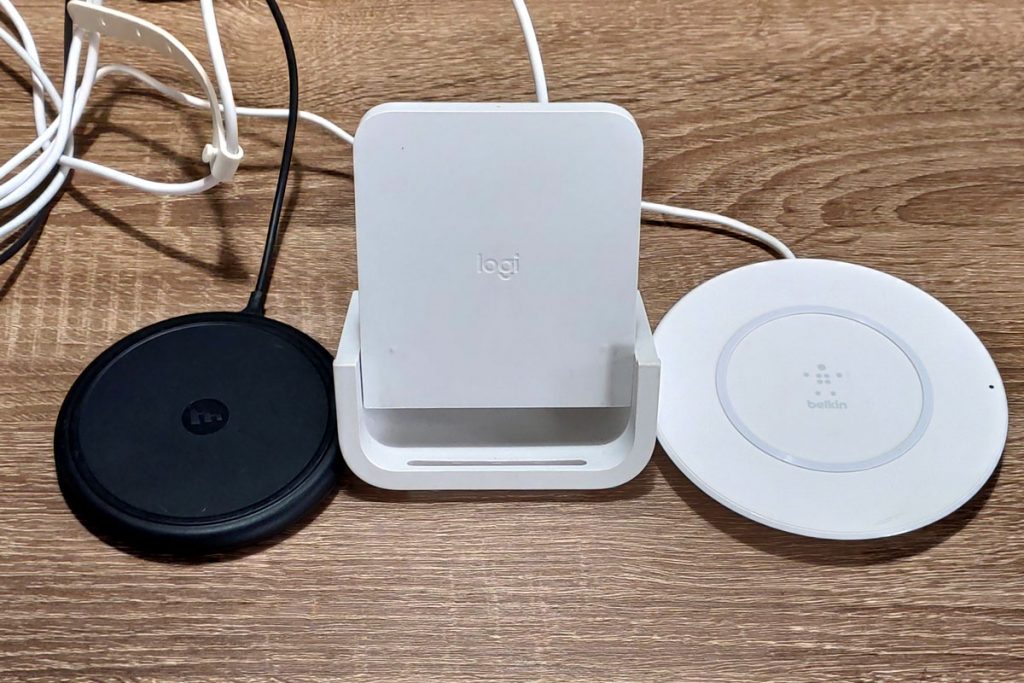 We found that multiple wireless charging pads that support Apple 7.5W charging can now only charge the iPhone 11 with iOS 13.1 at 5W, except some wireless charging pads from Belkin, Mophie, Native Union, Anker, Logitech which can be found in Apple Store.

Our analysis is that, in iOS 13.1, Apple only enables 7.5W charging for solutions using fixed-frequency voltage regulation (which is recommended by Apple), products with all the other solutions will be limited to 5W charging only.

We will continue to look into this matter. Stay tuned!
Source: chongdiantou