For ROG Ally | Introduction of ROG 65W Gaming Charger Dock
Introduction
About half a year ago, we reported on the release of the ASUS ROG Ally handheld gaming console, which you can check out here. It comes with a 7-inch screen featuring a 1920x1080 resolution and a 120Hz refresh rate, with a maximum brightness of 500 nits, among other outstanding specs. Additionally, ASUS has introduced an ROG multifunctional charger, which includes a full-featured USB-C port for connecting to the console, offering features like charging, video, and data transmission. It has finally been officially released, so let's delve deeper into it!
Product Introduction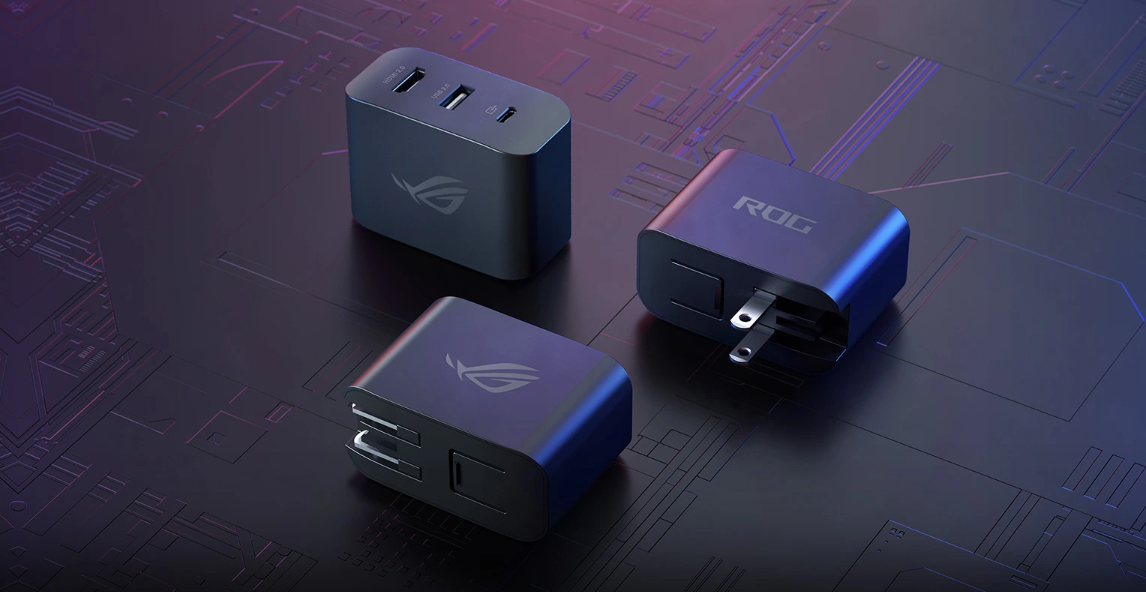 ASUS has named this product the ROG 65W Gaming Charger Dock. It adopts a black PC matte finish, which not only aligns with the design style of ROG graphics cards, motherboards, and phones but also complements the all-white design of the ROG Ally handheld gaming console. Coupled with the classic ROG LOGO on the side, it exudes a high-end feel. To enhance the portability of the ROG Ally, it features foldable prongs for convenient storage while on the go, saving space.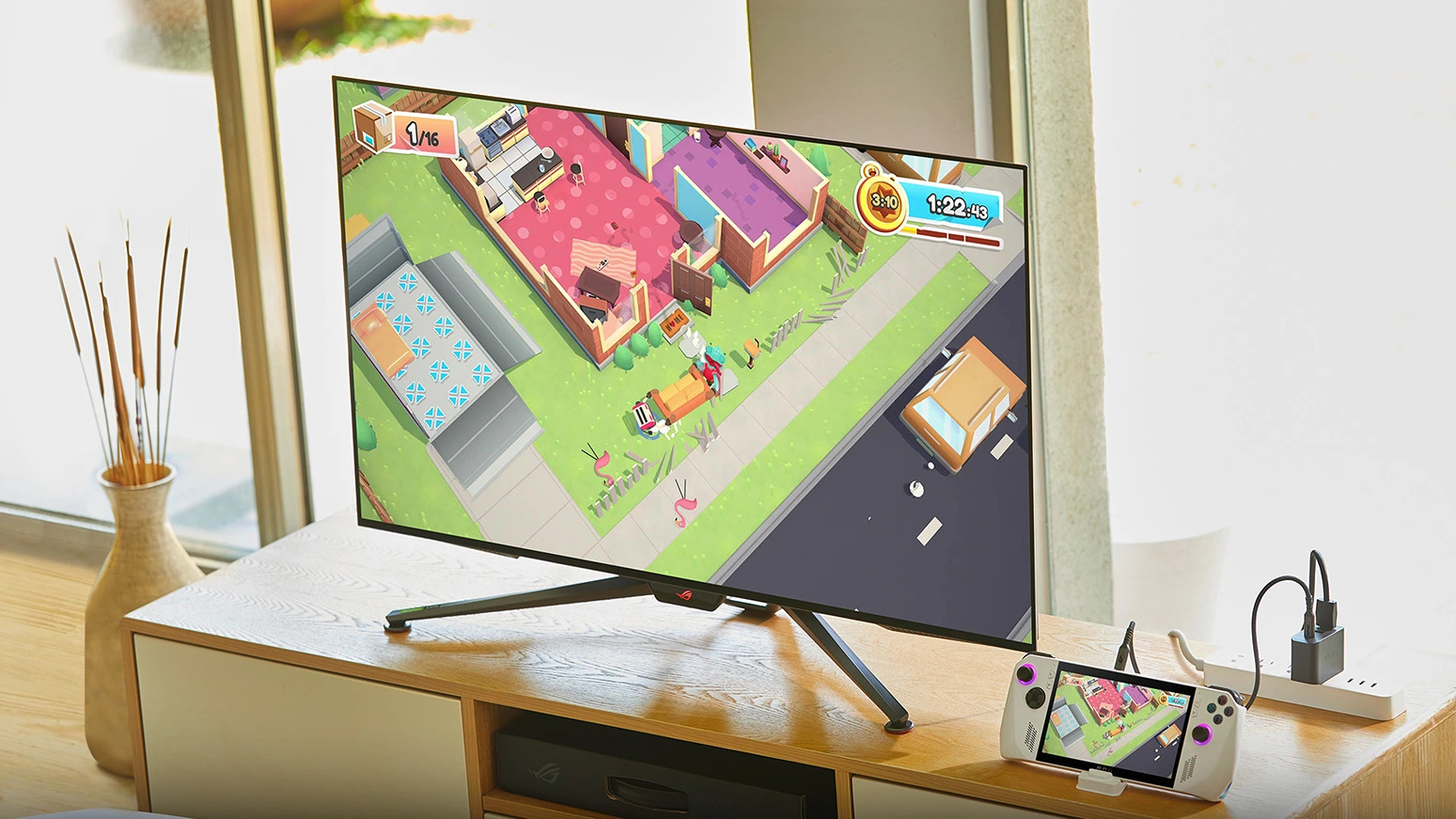 As for output ports, it has the same HDMI 2.0, USB-C, and USB-A as mentioned in that article. Specifically, the HDMI port can connect to TVs, monitors, and portable screens, supporting a maximum 4K 60Hz video output. While this may not match the HDMI 2.1 specification with dynamic HDR up to 4K/120fps, such performance is certainly sufficient for a handheld gaming console. Furthermore, it can charge the console while connected to a larger screen, similar to the Nintendo Switch. The USB-A port can support various peripherals such as headphones, USB drives, keyboards, mice, and controllers. The USB-C port can connect to the console, gaming phones, tablets, laptops, and more.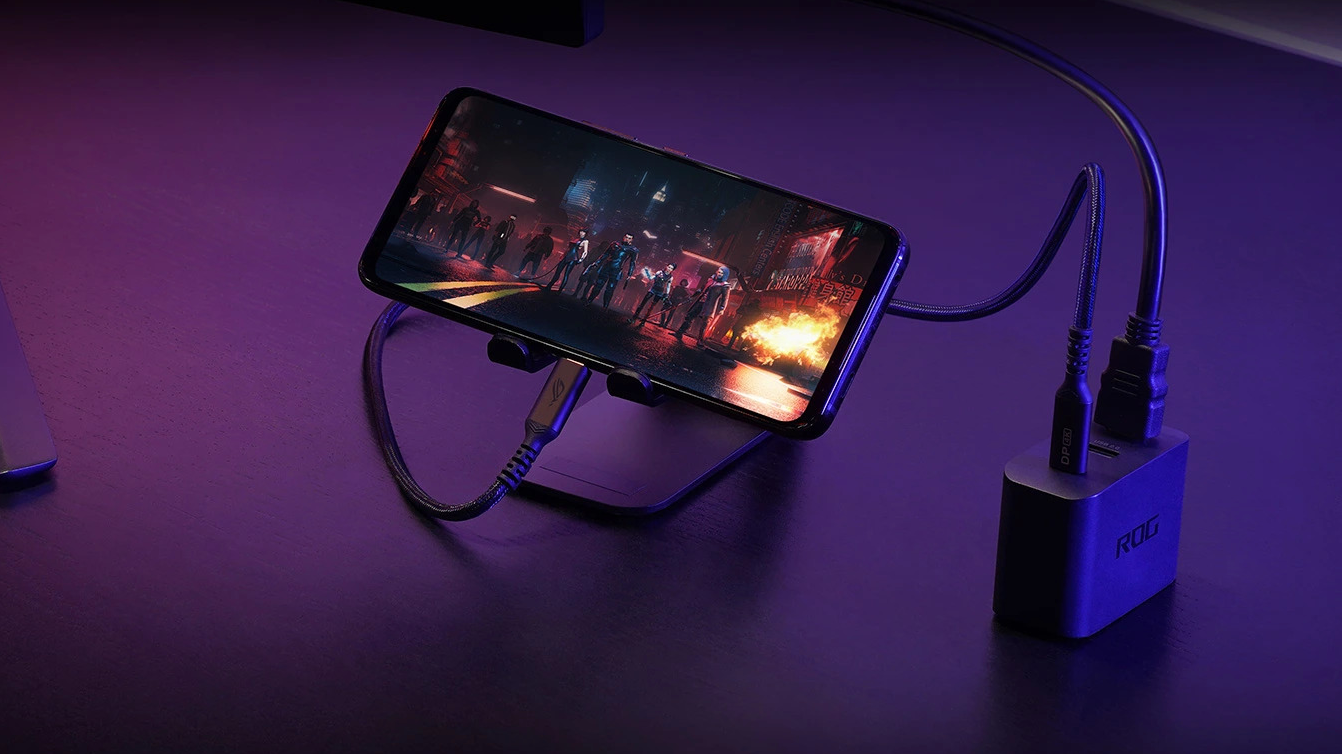 During dual-port charging, the USB-A port provides a maximum power of 5W. This means you can simultaneously charge your phone and controller, which is crucial for devices with relatively poor battery life, such as the PS5's DualSense controller. You'd understand what I'm talking about if you own a PS5.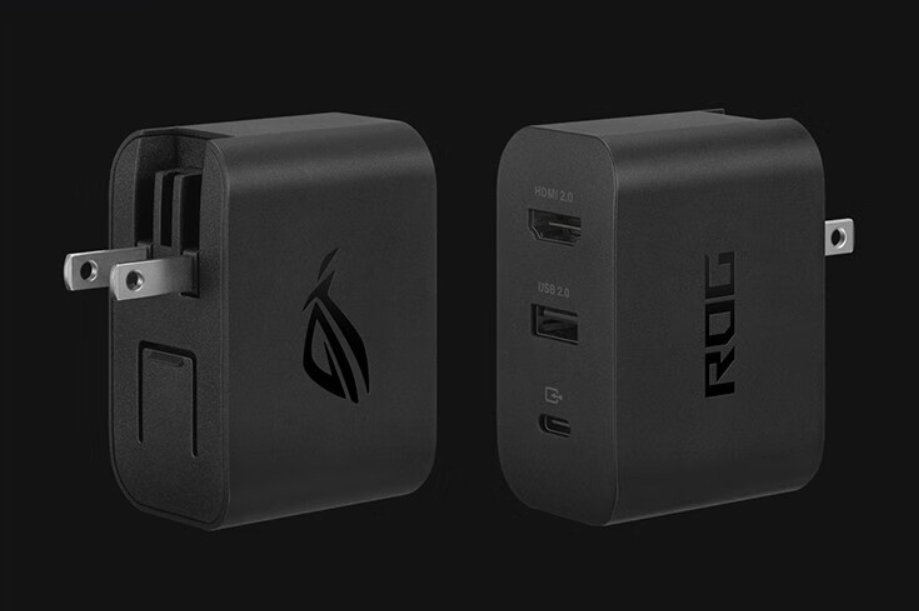 The USB-C port supports 65W/PD3.0 fast charging. Additionally, it supports PPS, ASUS VID, Hyper Charge, and more. For ROG Ally players, it has an exclusive feature, the supported of 30W Turbo Mode. Even when connecting USB-A devices or HDMI cables, the USB-C port can deliver 30W of output, making it highly practical. Moreover, it leaves sufficient EMI margin to reduce the impact of electromagnetic interference on the gaming experience. In a 25°C environment, the ROG 65W charger dock charges with a maximum temperature of 67.3°C.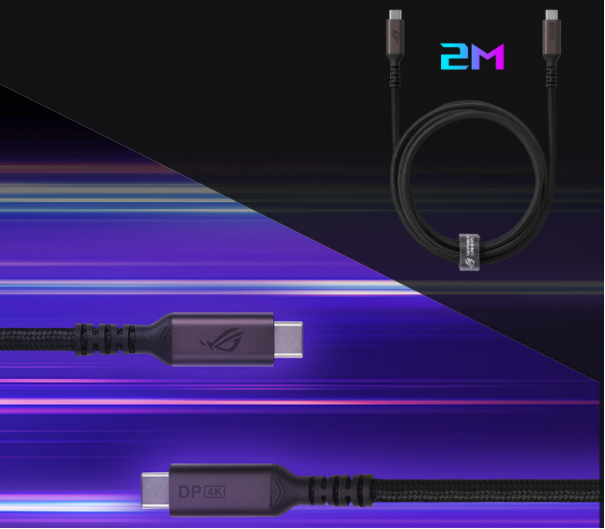 As for accessories, it comes with a durable 2-meter braided USB-C to USB-C cable, which is sturdier and more robust compared to traditional rubber cables, effectively eliminating cable breakage. It supports 4K60Hz transmission and seamlessly connects to various USB-C devices, offering broad versatility and a one-cable solution.
Summary of ChargerLAB
The ROG 65W Gaming Charger Dock supports 65W fast charging, compatible with PD 3.0 and PPS protocols. In contrast to traditional chargers, it features HDMI 2.0 with support for 4K 60Hz video output. When connected to the ROG Ally, it can simultaneously enable video output and peripheral connections such as a keyboard or mouse while activating the console's 30W Turbo Mode. If you own this handheld and want to enhance your gaming experience, this charging dock is an excellent choice.
It is currently available on the ROG official online store for $64.99. If you are interested, you can click on the article's beginning or end to make a purchase.
Related Articles: 
1. New Gamer on the Block | ASUS Launched the ROG Ally Handheld Gaming Console
2. Transformers Inside | Anker Launched 65W GaNPrime 733 Power Bank
3. Teardown of Anker 140W PD3.1 Power Bank (737 Power Bank)
The article is originally written by @
Joey
posted on Chargerlab. All rights reserved.