Dell's Latest Patent Shows Its Idea of Equipping the Laptop with A Wireless Charging Clip
Recently, one of Dell's latest patents, 20220239124, shows that Dell is mulling over the idea of equipping laptop's surface with a wireless charging clip.
The illustration depicts a magnetically positioned charging coil on the bottom that provides wireless power to devices like smartphones in the area near the palm rest. Dell's wireless charging solution will probably only provide power for the devices when the laptop is turned on.
Incidentally, Apple has envisioned a similar feature, except it places the charging coil inside the MacBook to charge an iPhone, iPad or Apple Watch on top. And Apple's built-in concept is also expected to provide a wider coil coverage area and even continue to wirelessly charge compatible devices when the MacBook is turned off.
But in terms of costs, Dell's design should still be more affordable.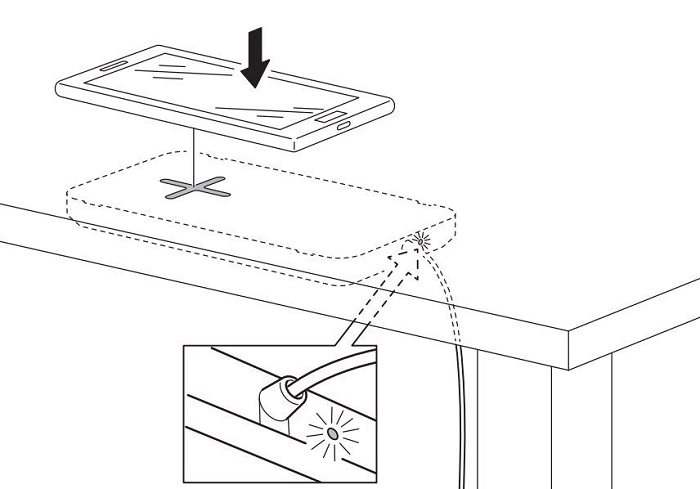 Well, if you're just looking for a practical wireless charging desktop accessory, why not consider the $40 Sjömärke from IKEA ( it requires a wired connection to the charger itself, though)?
Related Articles:
1. New MOMAX 100W 6-Port Wireless Desktop GaN Charger Supports Simultaneous Charging of 7 Devices
2. Review of Benks Grand Pro Headphone Stand with Wireless Charging (For AirPods Max)
3. Teardown of Samsung Wireless Charger Pad Duo (For Samsung Watches)
本文系作者 @
Jeffrey
原创发布在 Chargerlab。未经许可,禁止转载。