Benks Announces Automatic Screen Protector Application Machine at 2019 Autumn Launch Event
On August 18, leading screen protector and accessory brand Benks hosted a special 2019 Autumn New Retail Conference and Product Launch Event in Shenzhen, China. The event introduced a number of new accessories, including screen protectors, PD chargers, cables, power banks, along with a revolutionary product – an automatic screen protector application machine named Momod.

Crowded check-in area with excellent atmosphere. Benks prepared a handful of gifts for everyone.

Hundreds of fans arrived at the event. Along with media and distributor representatives.

The beautiful hostess introduced the event to the audience.

Cai Guangheng (Jacky), Head of Domestic Sales, introduced the brand, its product line, and vision to the audience.

Founded on July 16, 2008, with the brand concept "LEAVE THE THINKING TO US ", Benks aims at providing high quality mobile phone accessories for end-users in the worldwide and believes that innovation changes life.

Mr. Cai continued to share more info about the screen protector industry. Benk's screen protector product line includes seven categories, and it is the only accessory brand in China that has authorized license from Corning Glass.

PA32, PA33 PD chargers, MFi cable with L-shaped connectors were also unveiled.

Liu Dong, CEO of Benks, on stage to give a speech to push the event to a climax. Liu Dong said that today's 3C accessory market is quite chaotic, and the industry needs fresh air. It is time for Benks to launch a retail model to bring better user experience to the customers.

The solutions was a revolutionary product – an automatic screen protector application machine named MoMoDa which will make the inconvenience of screen protector application a past tense. The machine is equipped with a 43-inch touch screen, recycle bin, operation desk and LED soft light. The consumer simply needs to put the phone into the compartment, and the screen protector will be automatically applied within 1 minute. The machine utilizes leading-edge technologies including computer vision, machine learning, robotic arm, and other national patented technologies.

In addition, Benks also announced an accessory vending machine. It has a 55-inch touch screen which can display info about digital accessories as well as shopping guides. It has a refreshing design of yellow and black to give a stunning visual impact, while at the same time blends perfectly into environments such as shopping markets, subway stations, airports, railway stations, cinemas, and office buildings.
Launching ceremony of the Momod new retail strategy.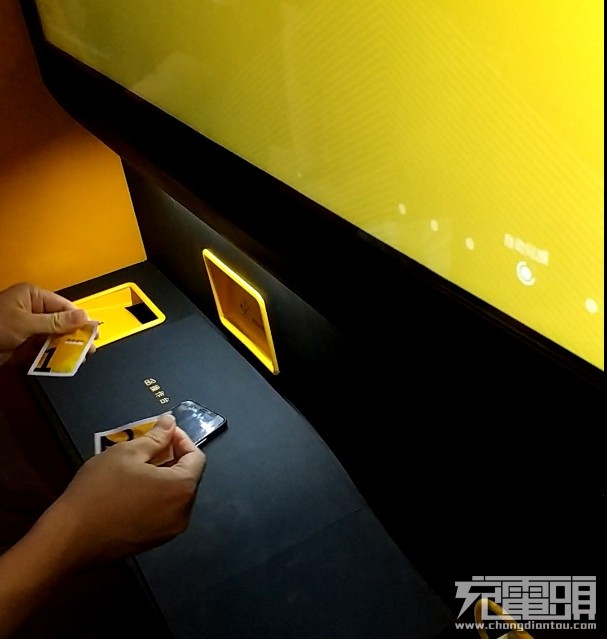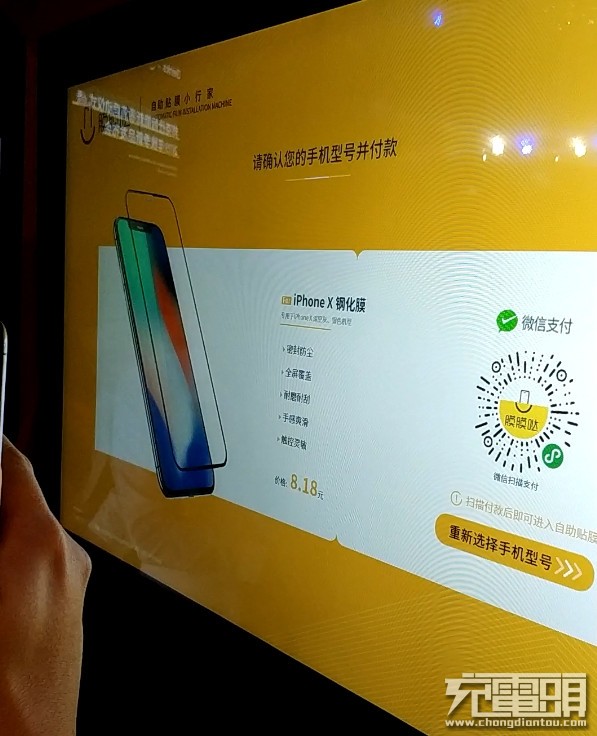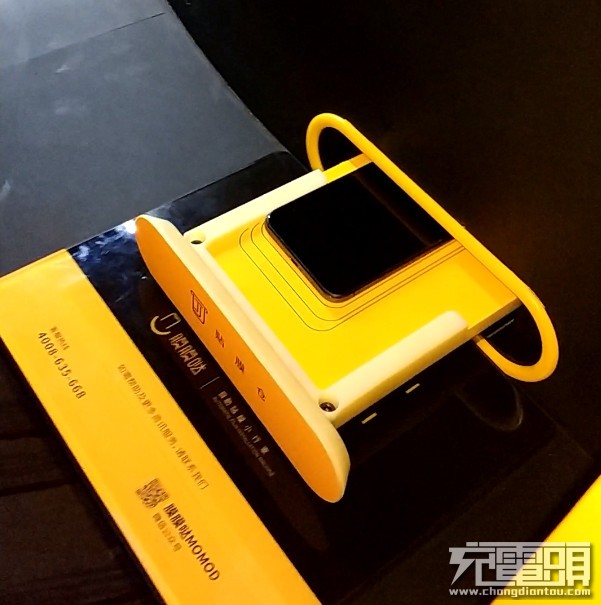 Our hands-on of the Momod automatic screen protector application machine. It is very intuitive.

In addition to the products launched on the stage, Benks also exhibited a variety of new products.
After the press conference, Liu Dong, CEO of Benks, accepted interviews from major media to share his thoughts on the new retail model. He believed that the exploration of Benks marks a pivotal change in the digital accessory industry for the better. Finally, the Benks 2019 Autumn New Retail Conference and Product Launch Event was successfully concluded.
Source: chongdiantou