Baseus 65W 2C1A Multiport GaN Charger Hands-On
Our exclusive hands-on of the world's first 2C1A multiport GaN charger - the Baseus 65W 2C1A multiport GaN charger, which was unveiled at a special event in Shenzhen, China, on August 18. The charger has foldable prongs and an LED indicator on the side. It will be available in mainland China starting in early September.
Our exclusive hands-on video: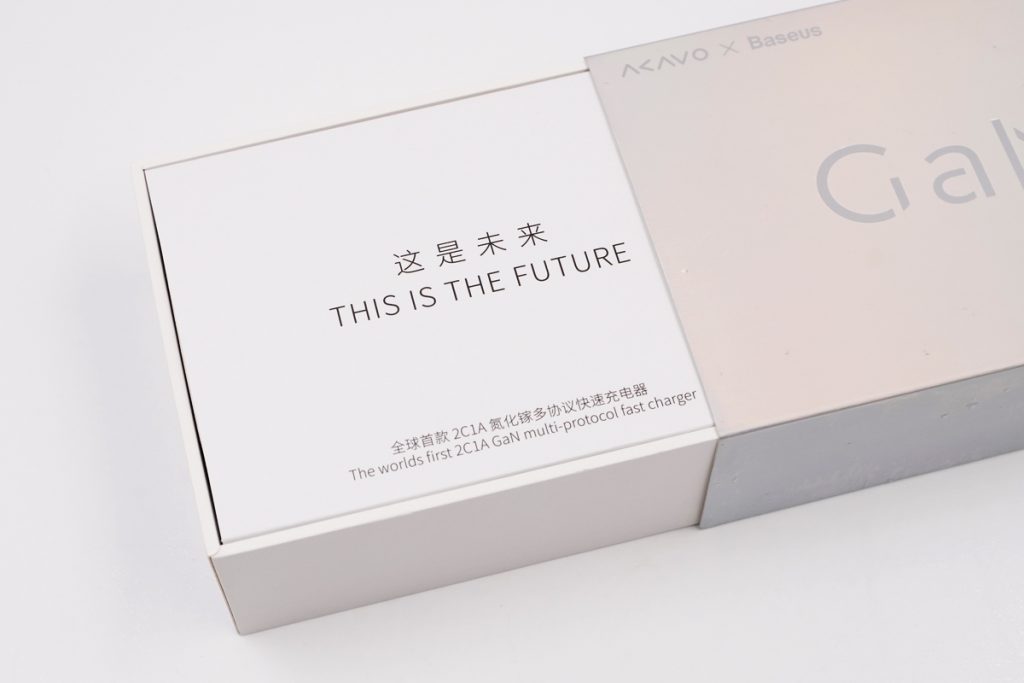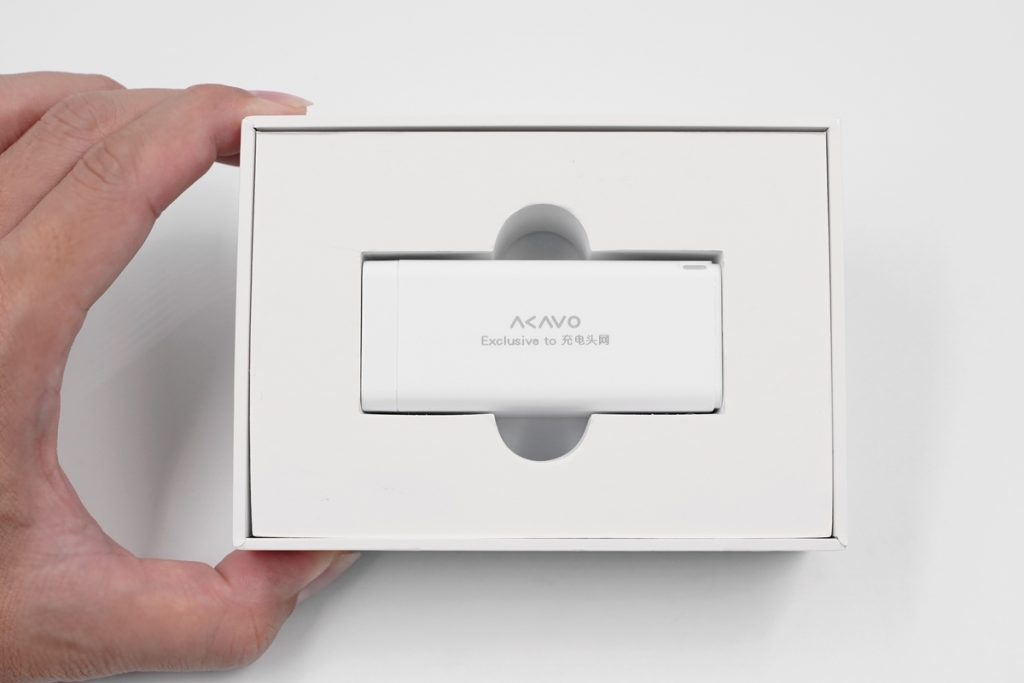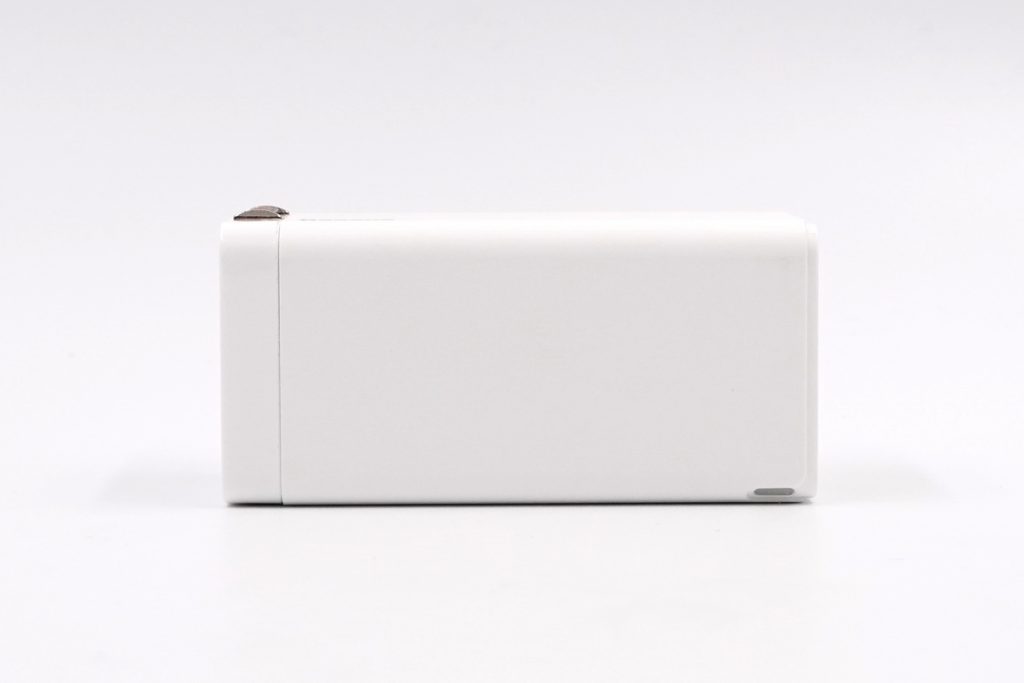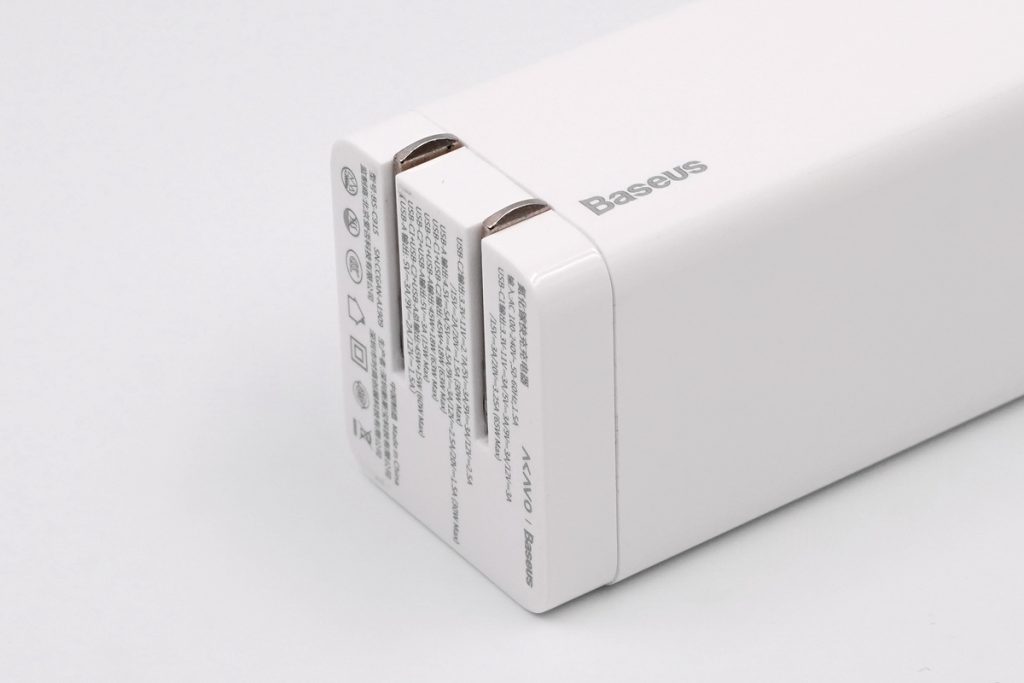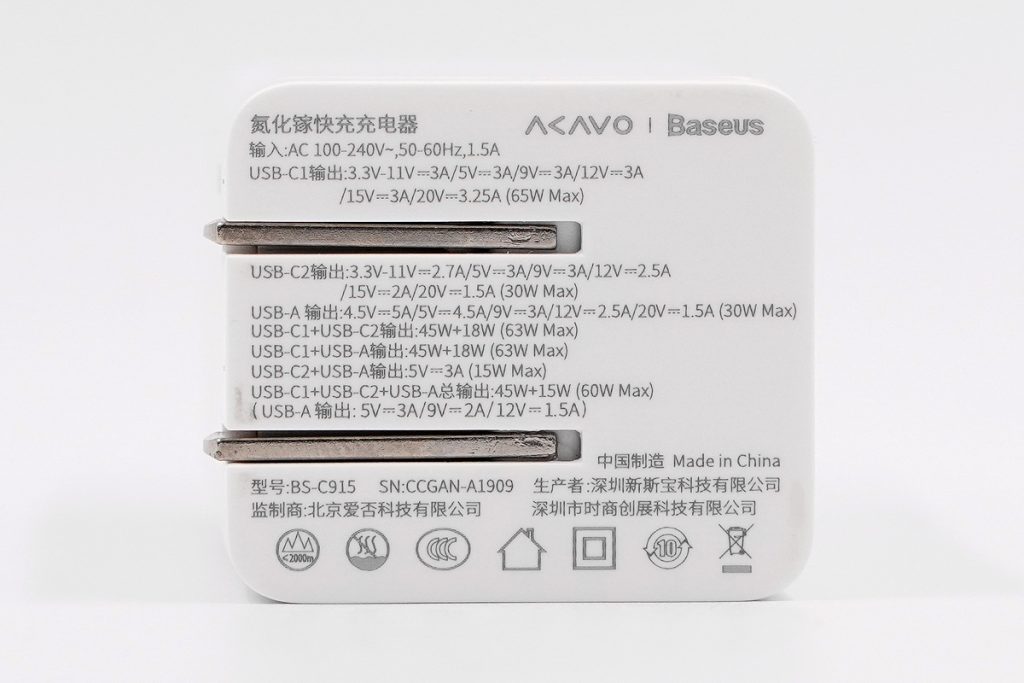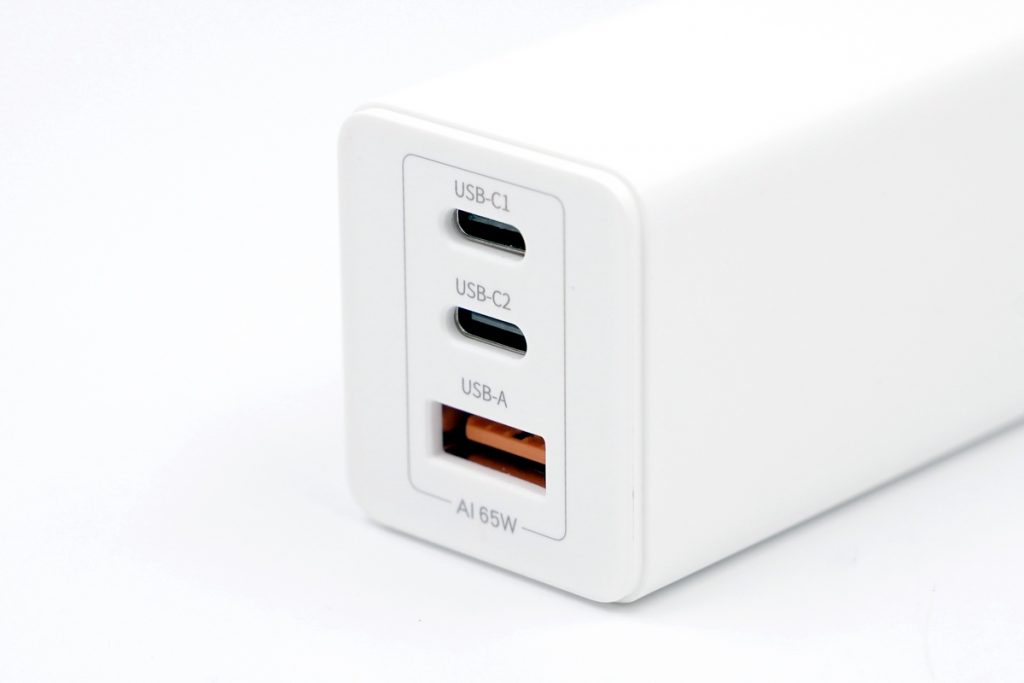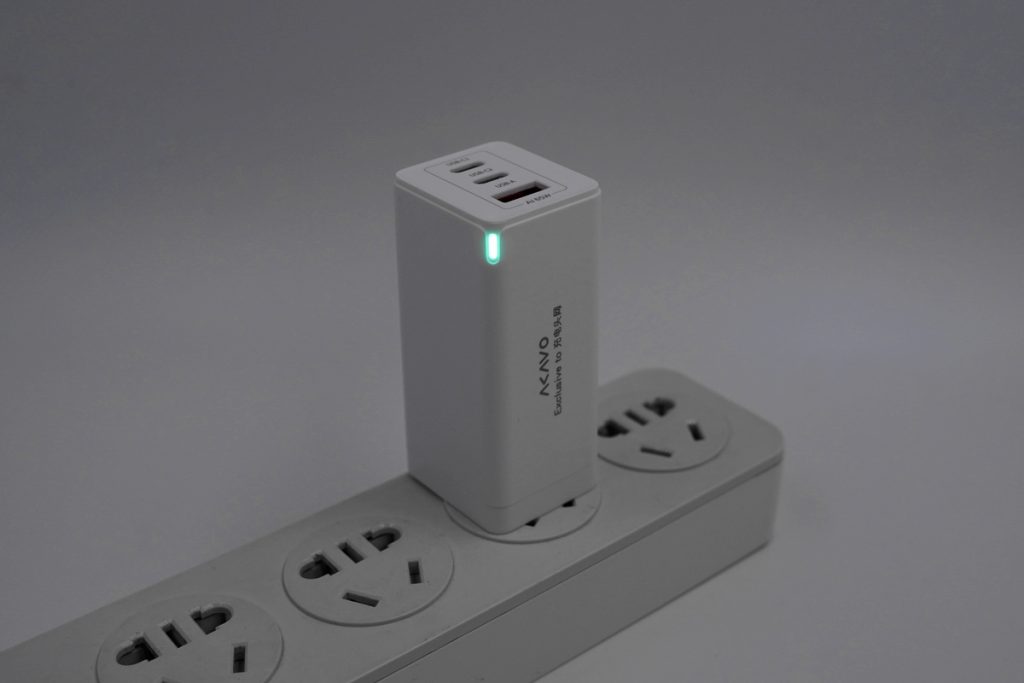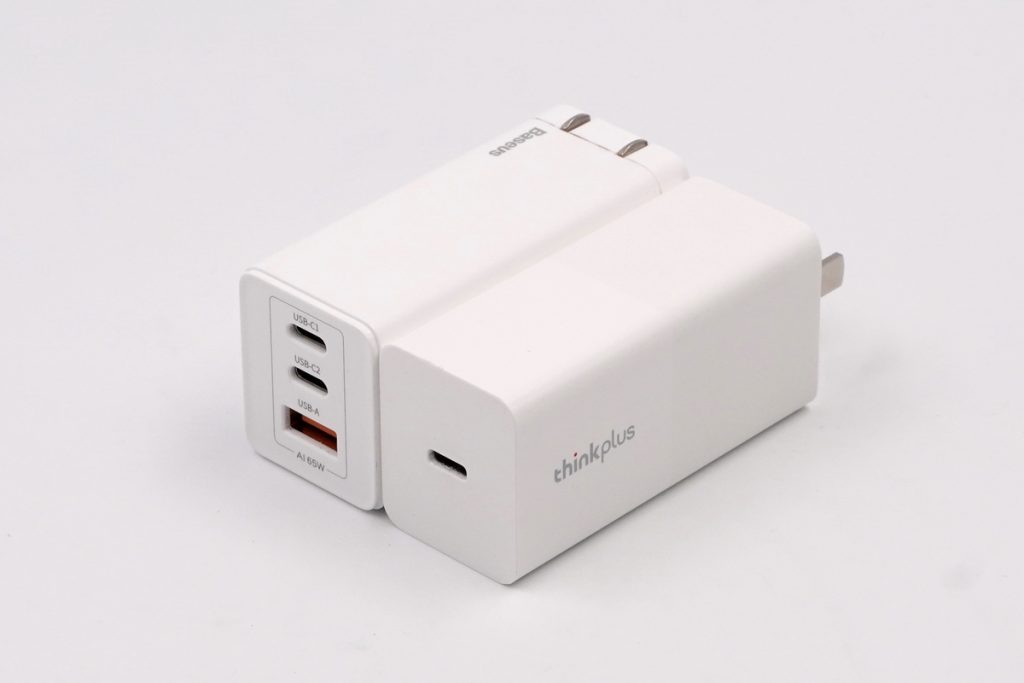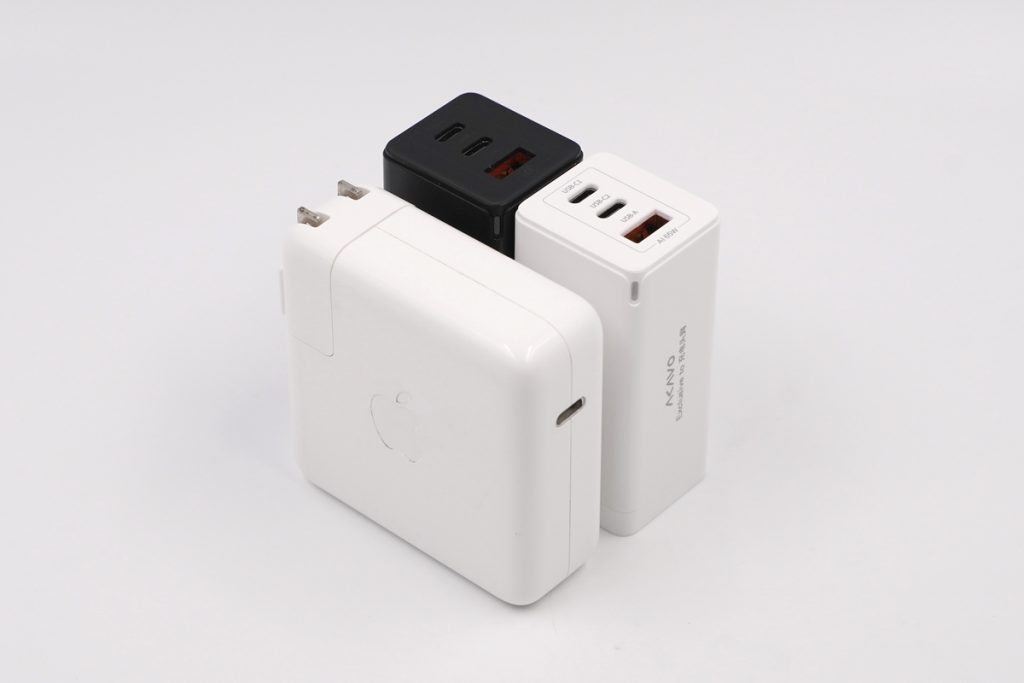 The 65W 2C1A charger is based on GaNFast solution from Navitas which enables high wattage inside an ultra compact form factor. It also makes the first debut of GaNFast on a multiport charger (the RAVPower 45W Ultrathin and AUKEY 27W PA-Y19 are single port chargers based on GaNFast). GaN, or Gallium Nitride, which is a new type of semiconductor material that offers higher efficiency, higher thermal conductivity, higher temperature resistance, and other advantages than traditional silicon. When it comes to charging, GaN can greatly reduce the size and boost the efficiency of a charger.

Specifications:
Input: AC 100-240V~, 50~60Hz, 1.5A
USB-C1 Output: 3.3V-11V/3A, 5V/3A, 9V/3A, 12V/3A, 15V/3A, 20V/3.25A Max
USB-C2 Output: 3.3V-11V/2.7A, 5V/3A, 9V/3A, 12V/2.5A, 15V/2A, 20V/1.5A Max
USB-A Output: 4.5V/5A, 5V/4.5A, 9V/3A, 12V/2.5A, 20V/1.5A
USB-C1+USB-C2 Output: 45W+18W (63W)
USB-C1+USB-A Output: 45W+18W (63W)
USB-C2+USB-A Output: 5V/3A
USB-C1+USB-C2+USB-A Output: 45W+15W (60W)