Anker PowerPort III Nano (A2616) Review
The newly launched Anker PowerPort III Nano (A2616) is the world's smallest 18W PD charger in the size of an Apple 5W charger. It easy to fall in love with the tiny and cute look of the Anker, but let's see how it performs.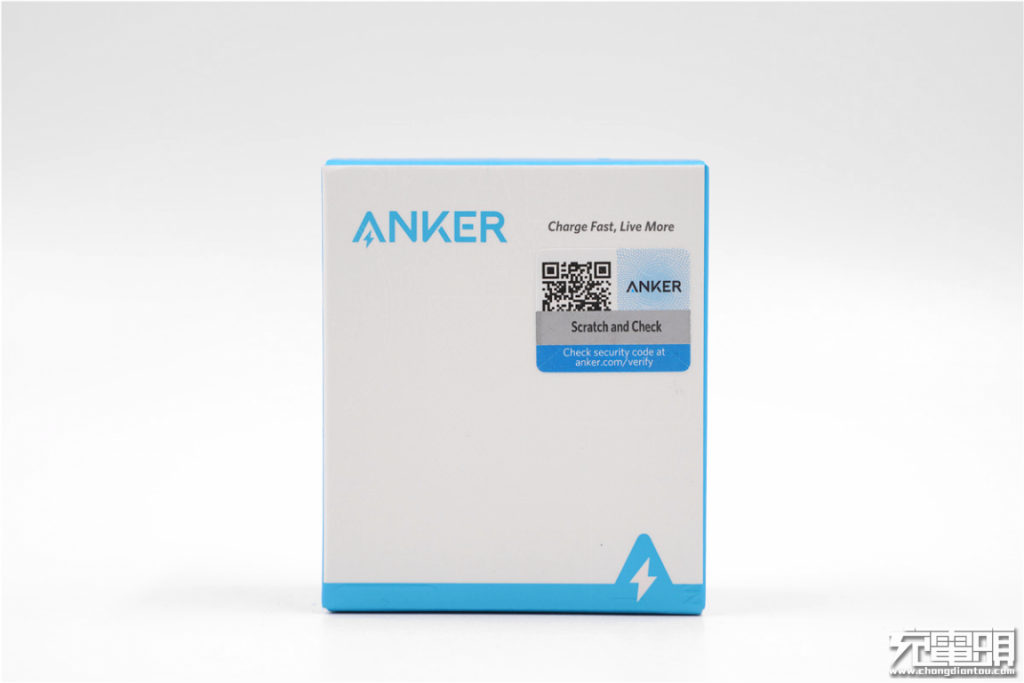 It comes with a classic Anker box with blue accent.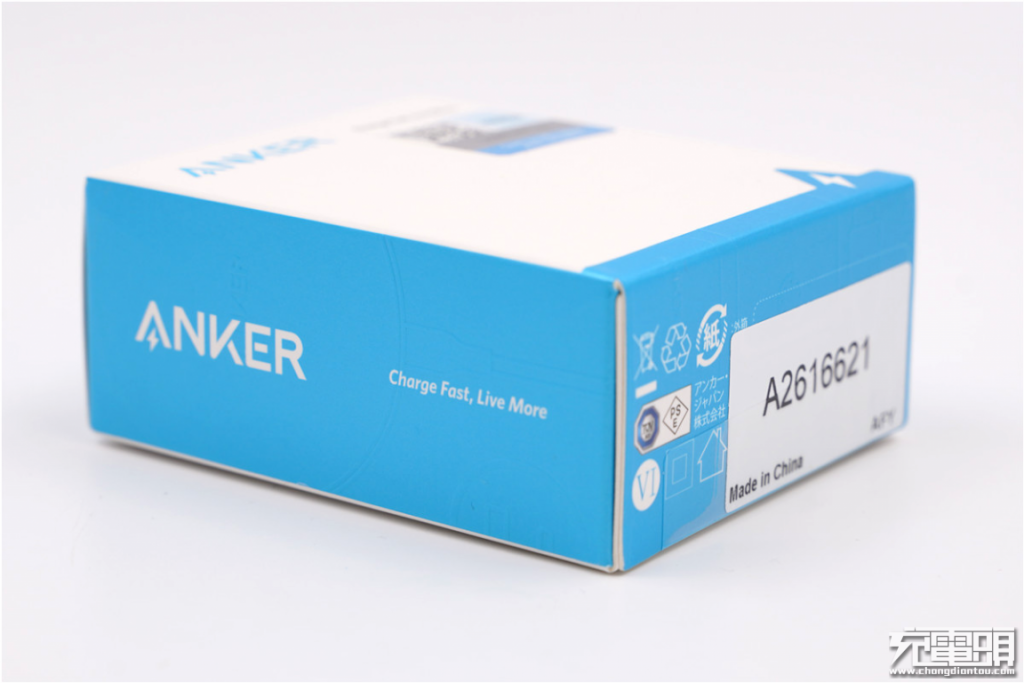 Side view of the box.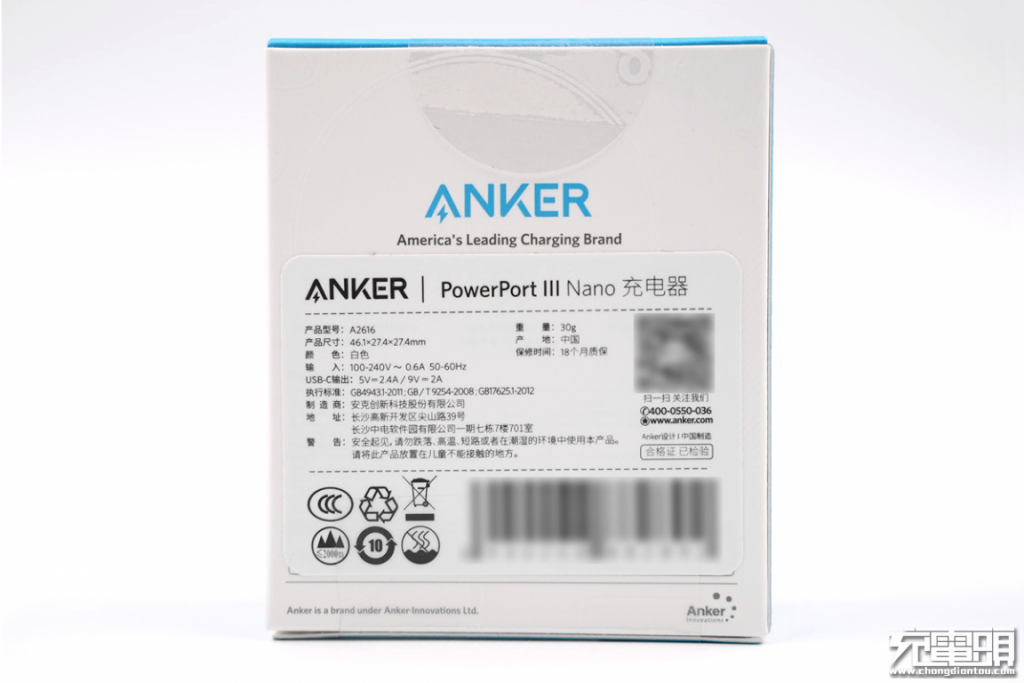 Specifications: Model: A2616
Weight: 30g/1.1oz
Diemensions: 46.1x27.4x27.4mm (1.81x1.08x1.08in) 34.6cc
Input: 100-240V~ 0.6A 50-60Hz
Output: 5V2.4A / 9V2A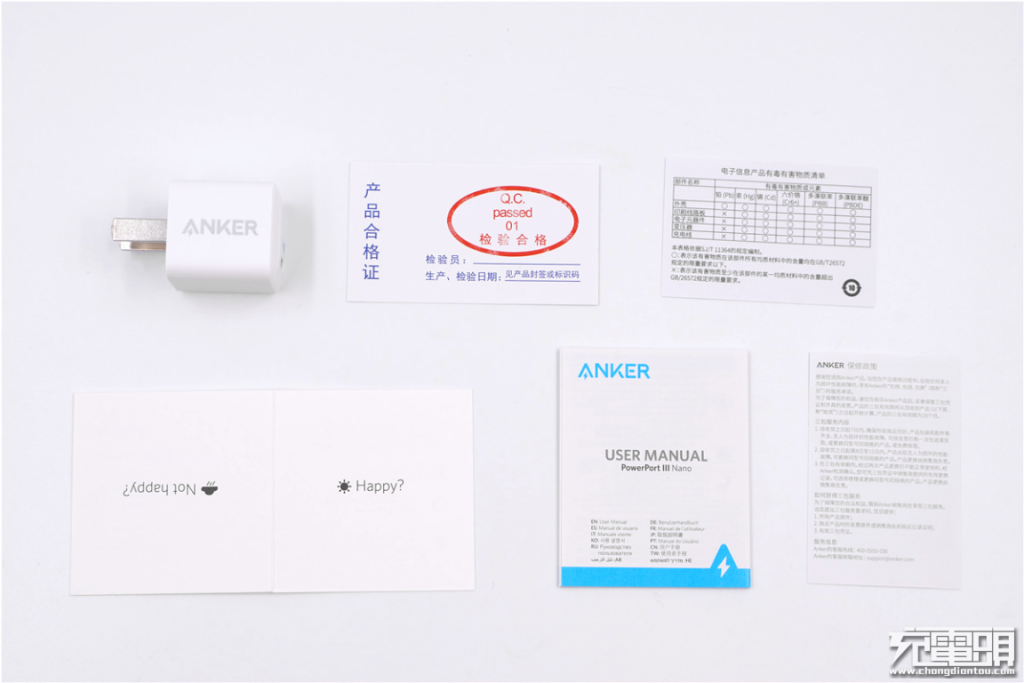 Package contents: charger, user manual, warranty card, qualification certificate, and list of hazardous substances in electronic products.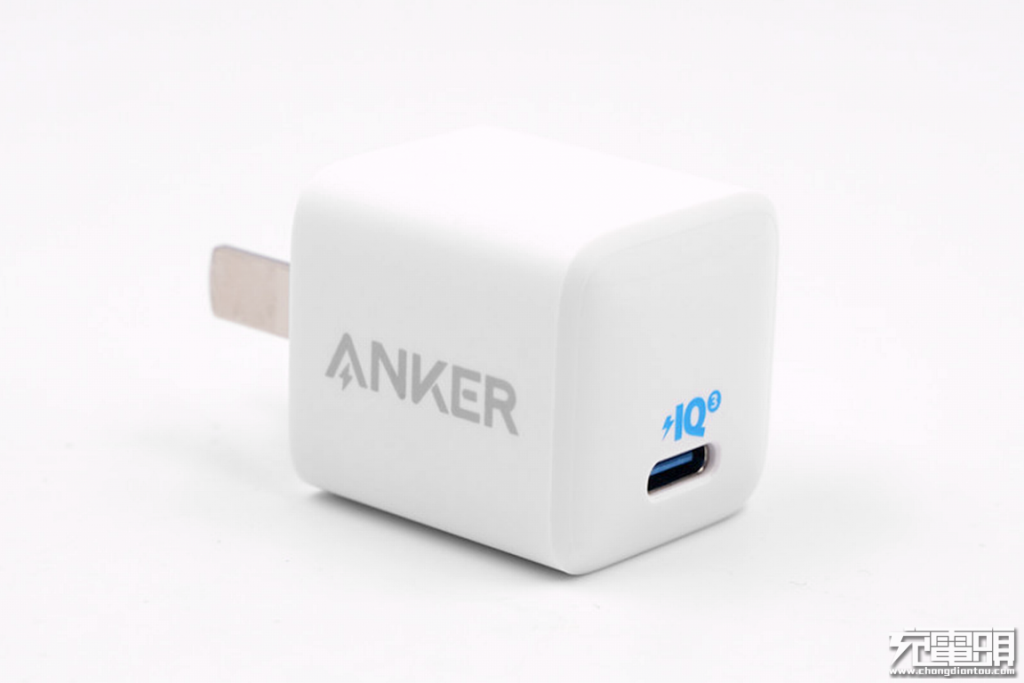 The charger body is made of flame-retardant plastic with a matte finish all-round, and a glossy finish at the output panel.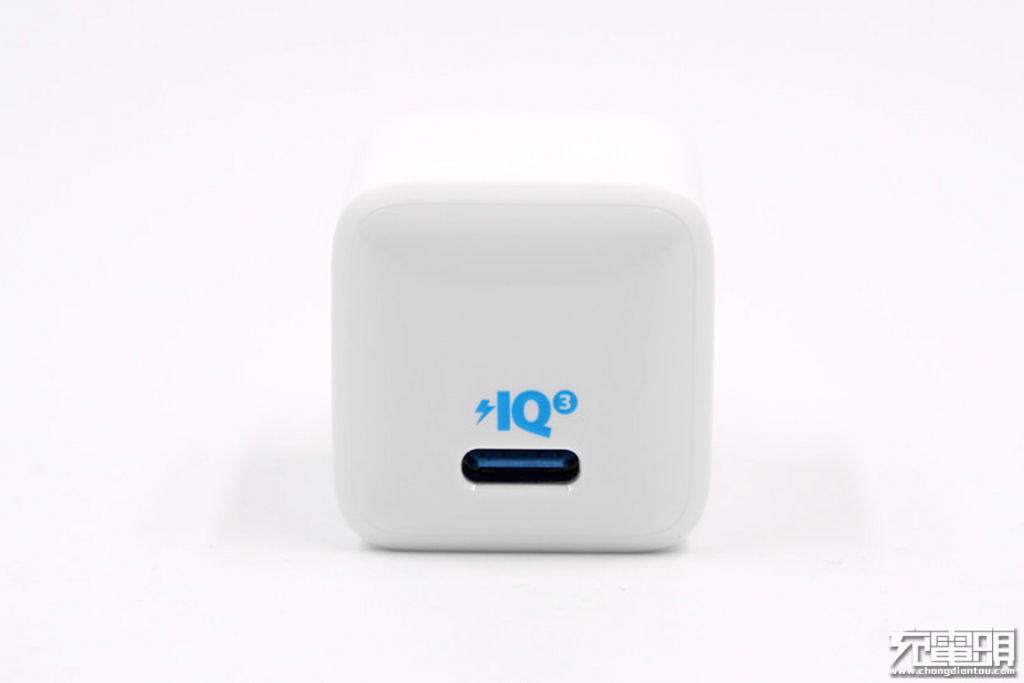 The output panel of the Anker PowerPort III Nano protrudes slightly outward, which is the signature Anker design language. The USB-C port is set in the lower position, and a blue plastic tongue. The is an IQ3 logo, which indicates Anker's PowerIQ 3.0 fast charge technology, which offers great compatibility with PD, QC, Apple 2.4A and other fast charge protocols.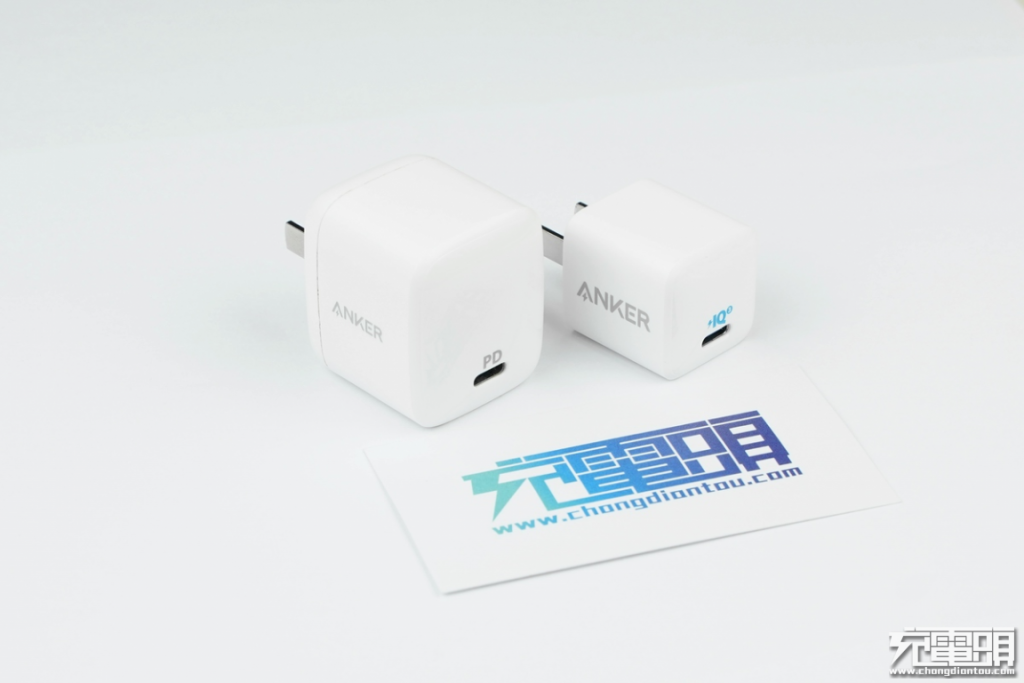 Compared with Anker PowerPort Atom PD 1 30W GaN charger which was released in 2018, the first "tiny beast" charger from Anker.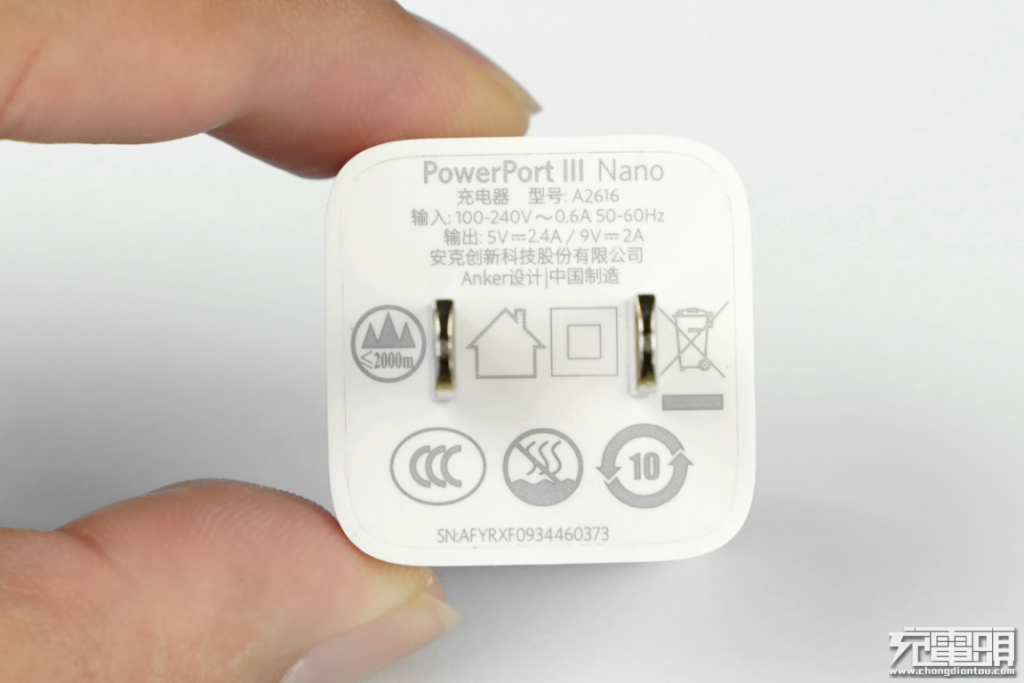 Unfoldable prongs.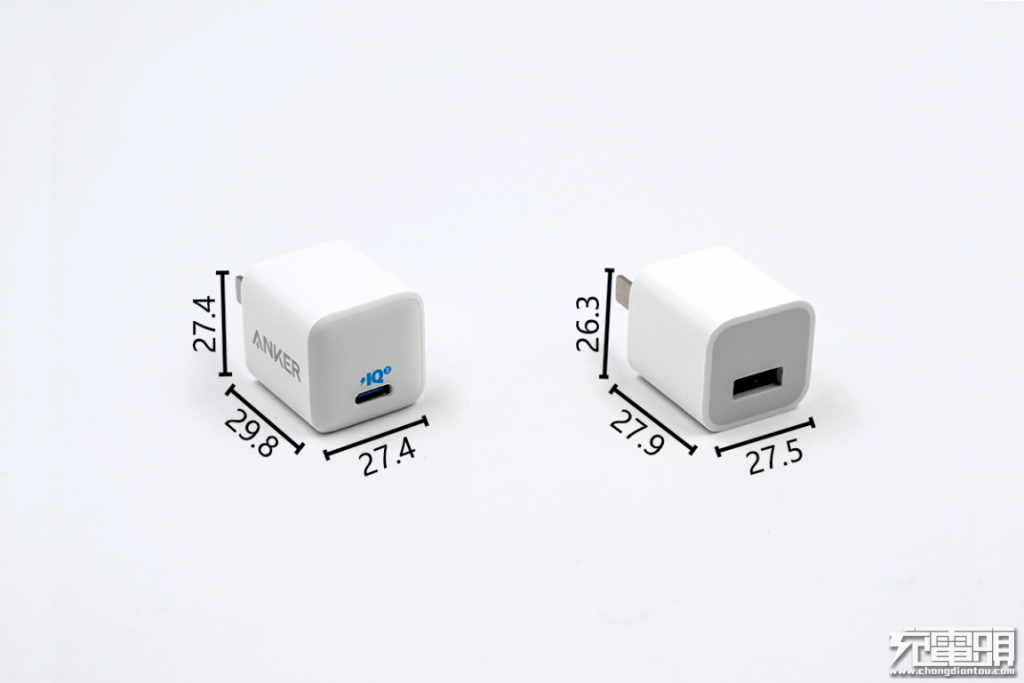 The dimension of the Anker Nano is 27.4*27.4*29.8mm, which is about the same with the Apple 5W charger on the right (27.5x26.3x27.9mm).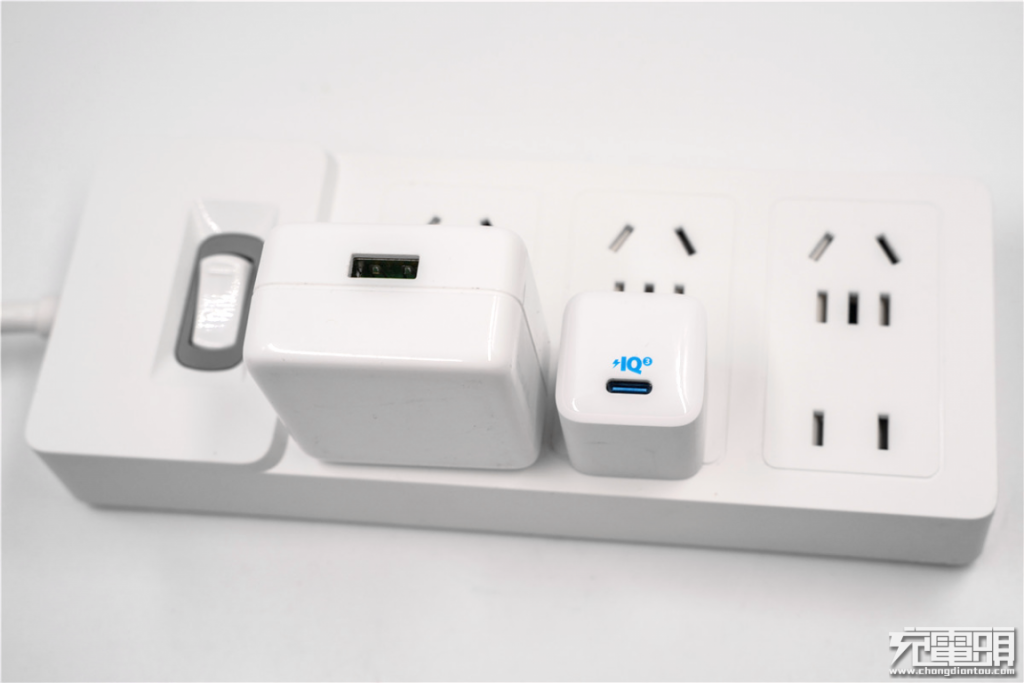 It is very socket-friendly.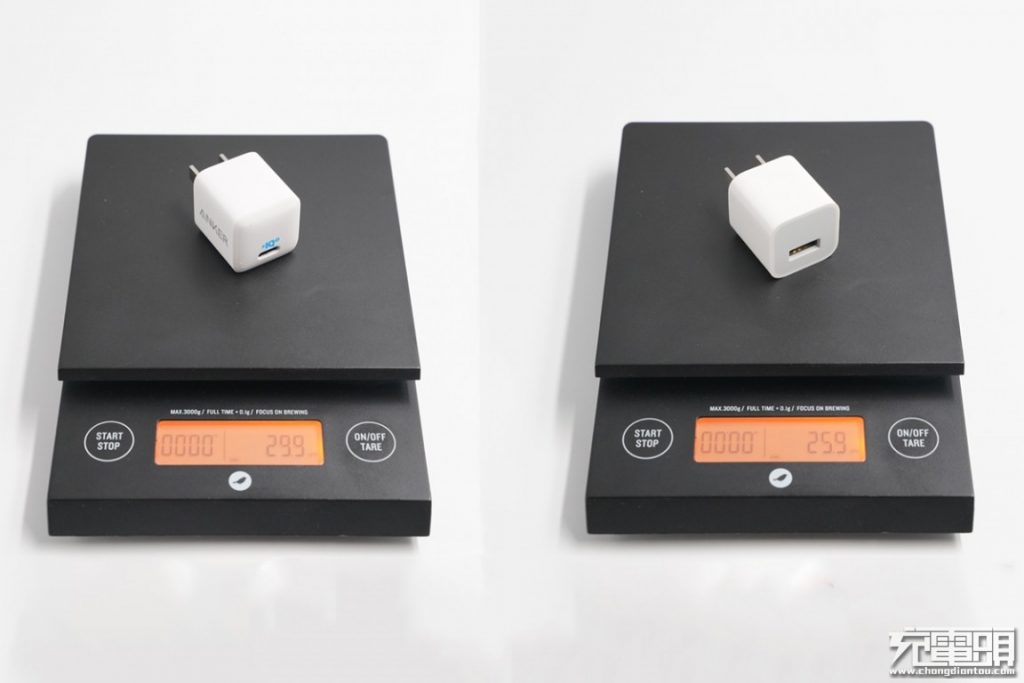 The Anker Nano weighs 29.9g, while the Apple 5W weighs 25.9.

II Test

1. Charging protocols test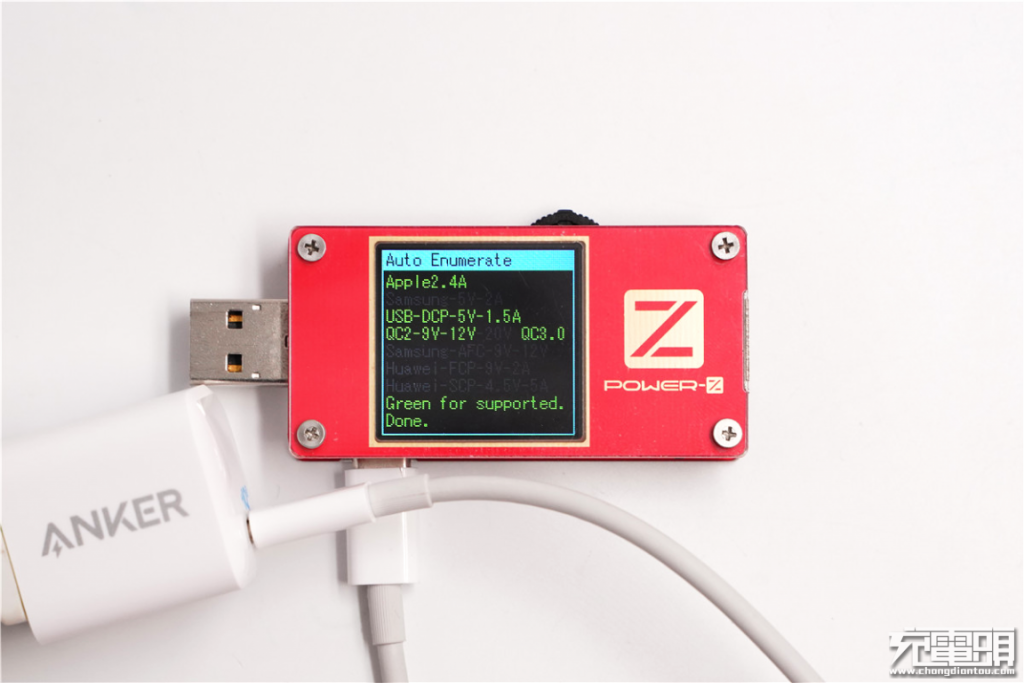 Using ChargerLAB Power-Z KT001 USB power tester, we know that it supports Apple 2.4A, DCP, QC 2.0, and QC 3.0 protocols.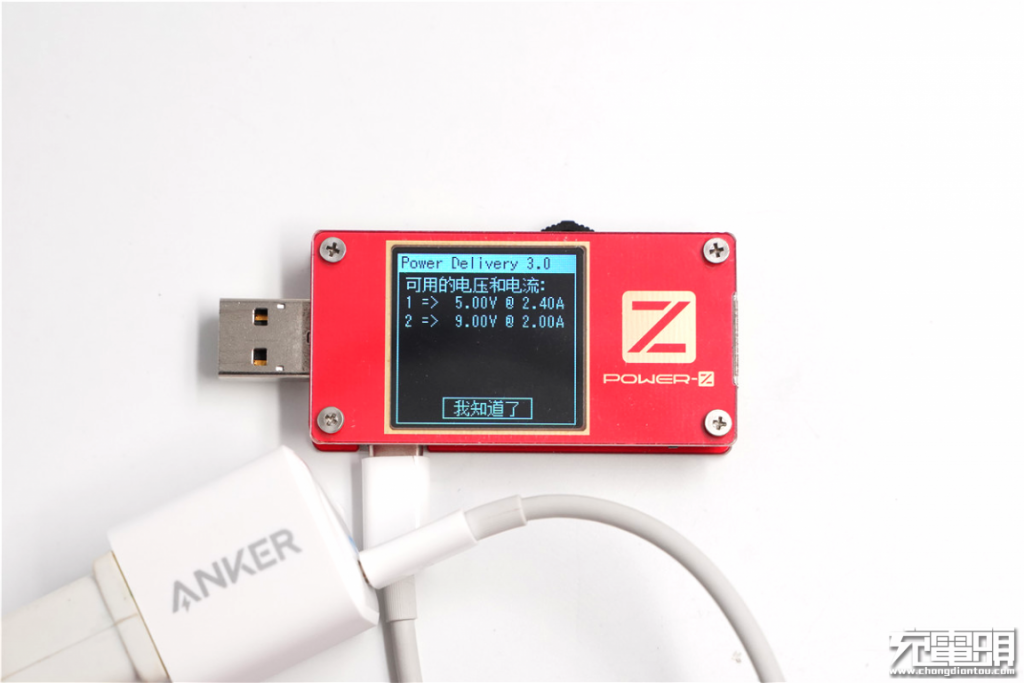 It also supports USB PD 3.0 at 5V/2.4A and 9V/2A.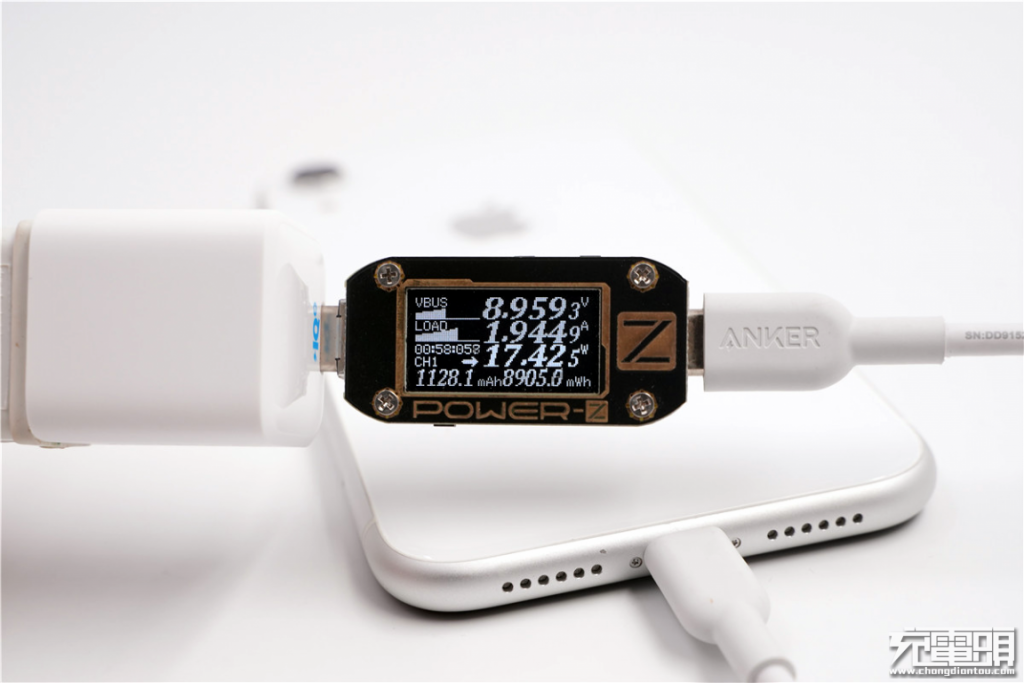 Charging the iPhone XR, we are getting 8.95V 1.94A 17.42W, under PD protocol.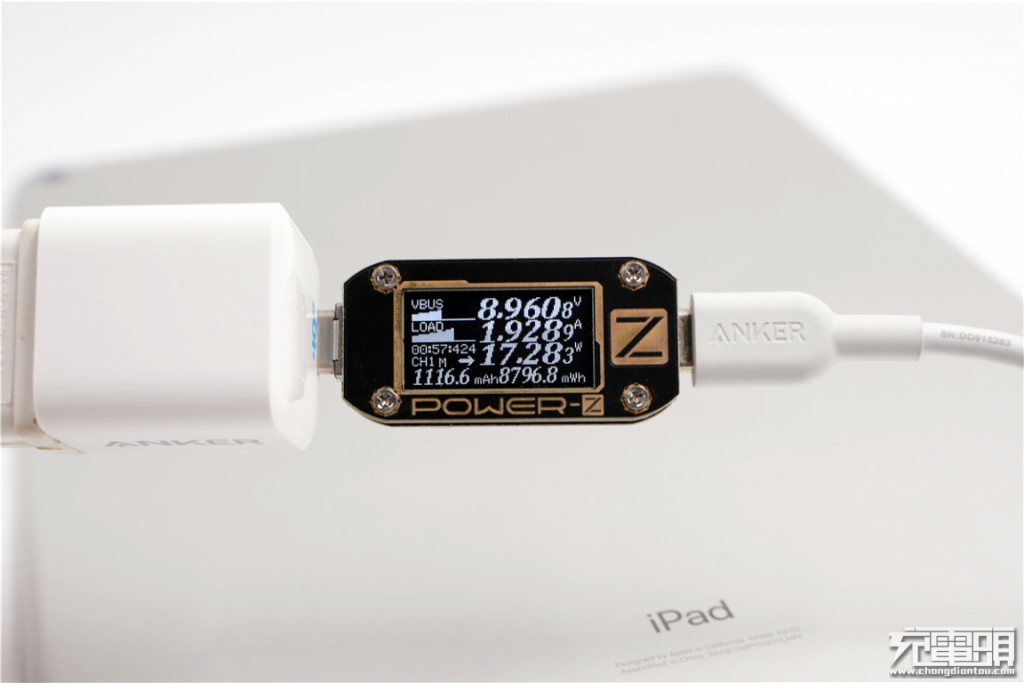 Charging the iPad Air 3, we are getting 8.96V 1.92A 17.28W, under PD protocol.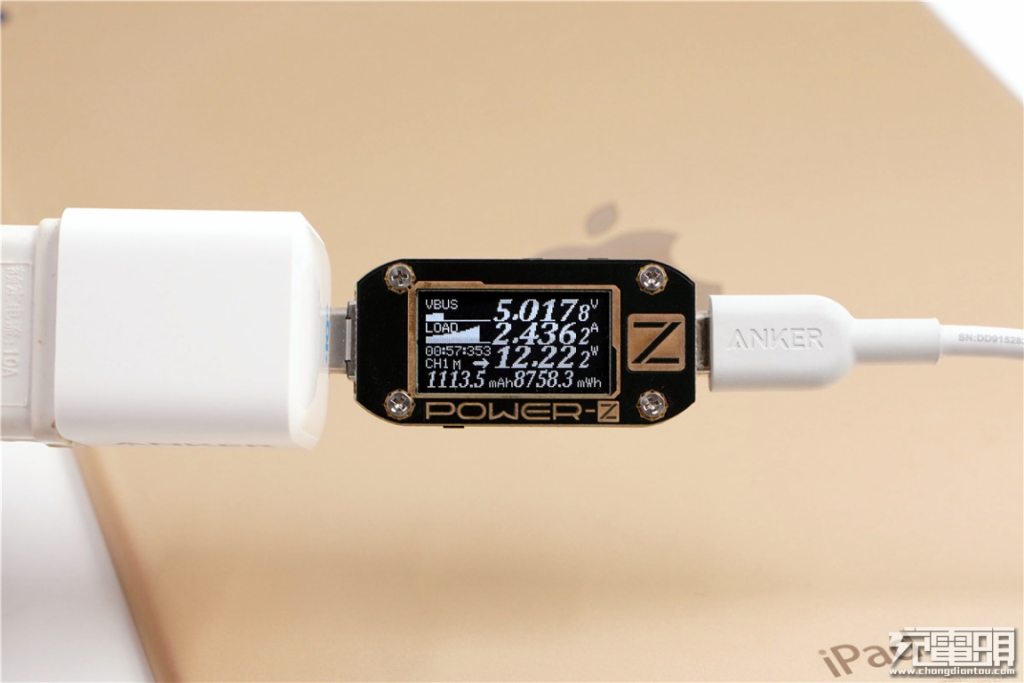 Charging the iPad Air 2 which doesn't support PD, we are getting 5.01V 2.43A 12.22W, under Apple 2.4A protocol.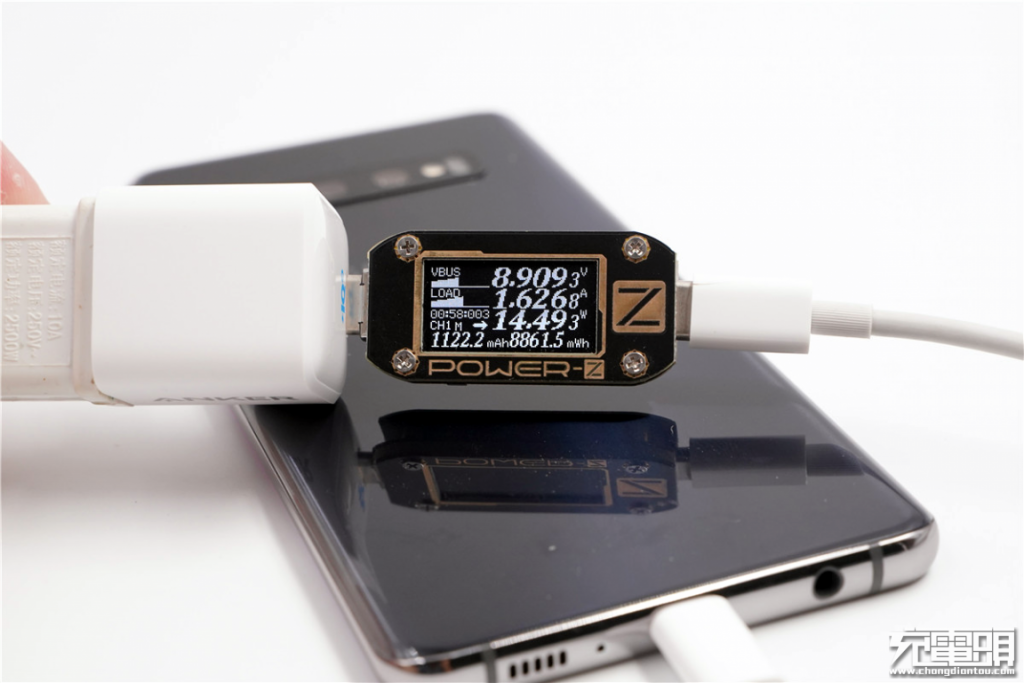 Charging the Samsung Galaxy S10+, we are getting 8.90V 1.62A 14.49W, under PD protocol.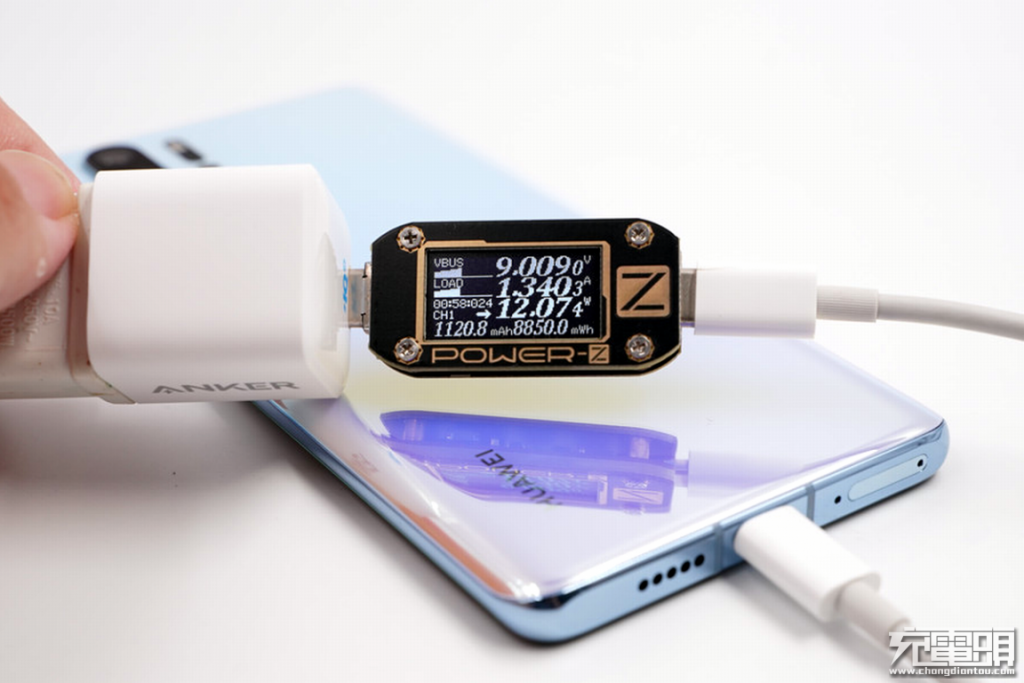 Charging the Huawei P30 Pro, we are getting 9.00V 1.34A 12.07W, under PD protocol.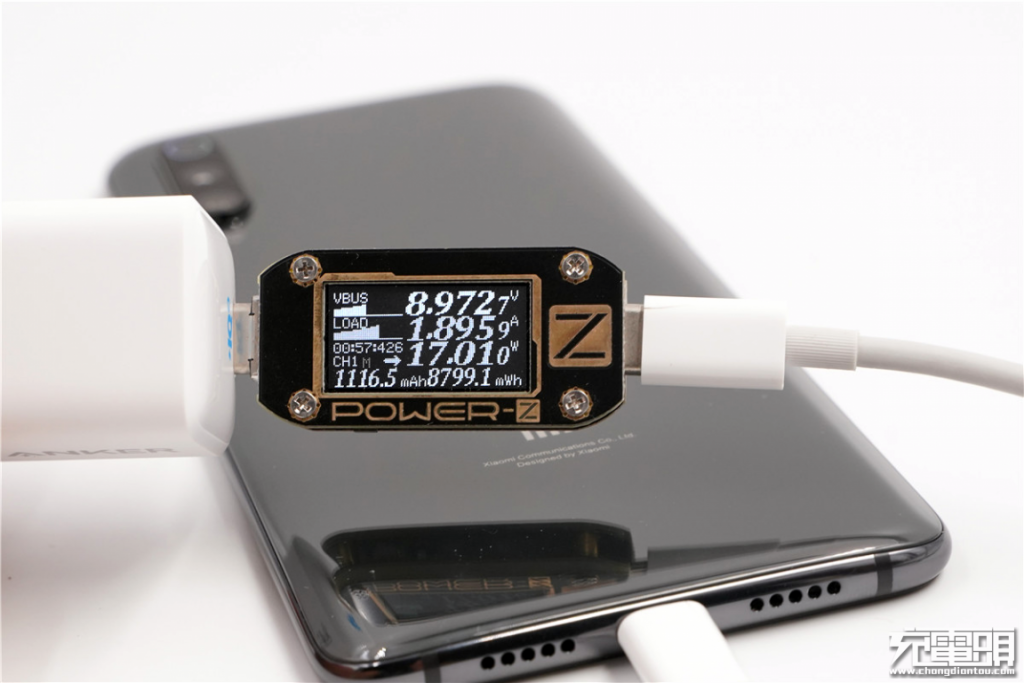 Charging the Xiaomi 9, we are getting 8.97V 1.89A 17.01W, under PD protocol.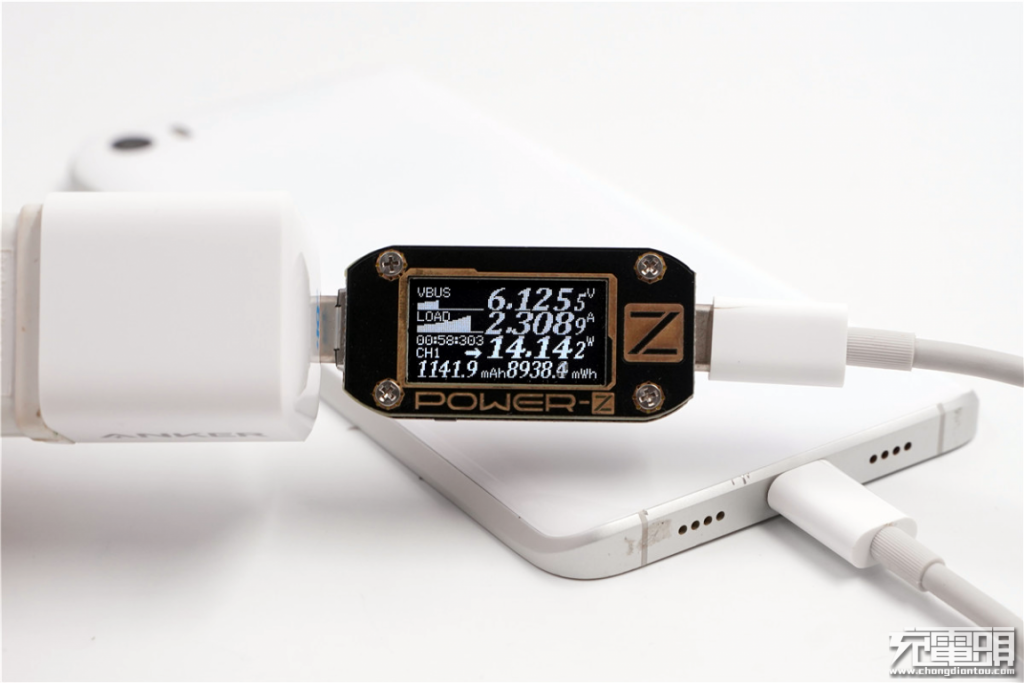 Charging the Xiaomi 5, we are getting 6.12V 2.30A 14.14W, under QC protocol.

IV Conclusion

The Anker PowerPort III Nano is more than the smallest 18W charger you can get, it offers multiple fast charge protocol support on top of PD, delivering outstanding compatibility in our test.
With a nice fit and finish, it's hard not to like this tiny and lovely charger. Priced at $20, it is certainly not cheap, but you always have to pay a premium for performance in compactness.
Pros:
Extremely compact.
Nice fit and finish.
Great compatibility.
Note: ChargerLAB is reader-supported. Our editors independently research, test, and recommend the best products. We may earn commissions on purchases made from links on our site.

Cons:
Relatively expensive ($20).

Source: chongdiantou