Anker Launched 3-in-1 Cube With MagSafe on Apple Store Online
Airpower, an wireless charging pad developed by Apple Inc. It was designed to charge an iPhone, an AirPods, and an Apple Watch simultaneously. Despite the anticipation of countless Apple fans, the product has been canceled by Apple on March 29, 2019.
But recently, Anker has launched a 3-in-1 Cube With MagSafe on Apple store online, which adopts the original Apple certification module. It can charge an iPhone, an AirPods, and an Apple Watch simultaneously, just like Airpower!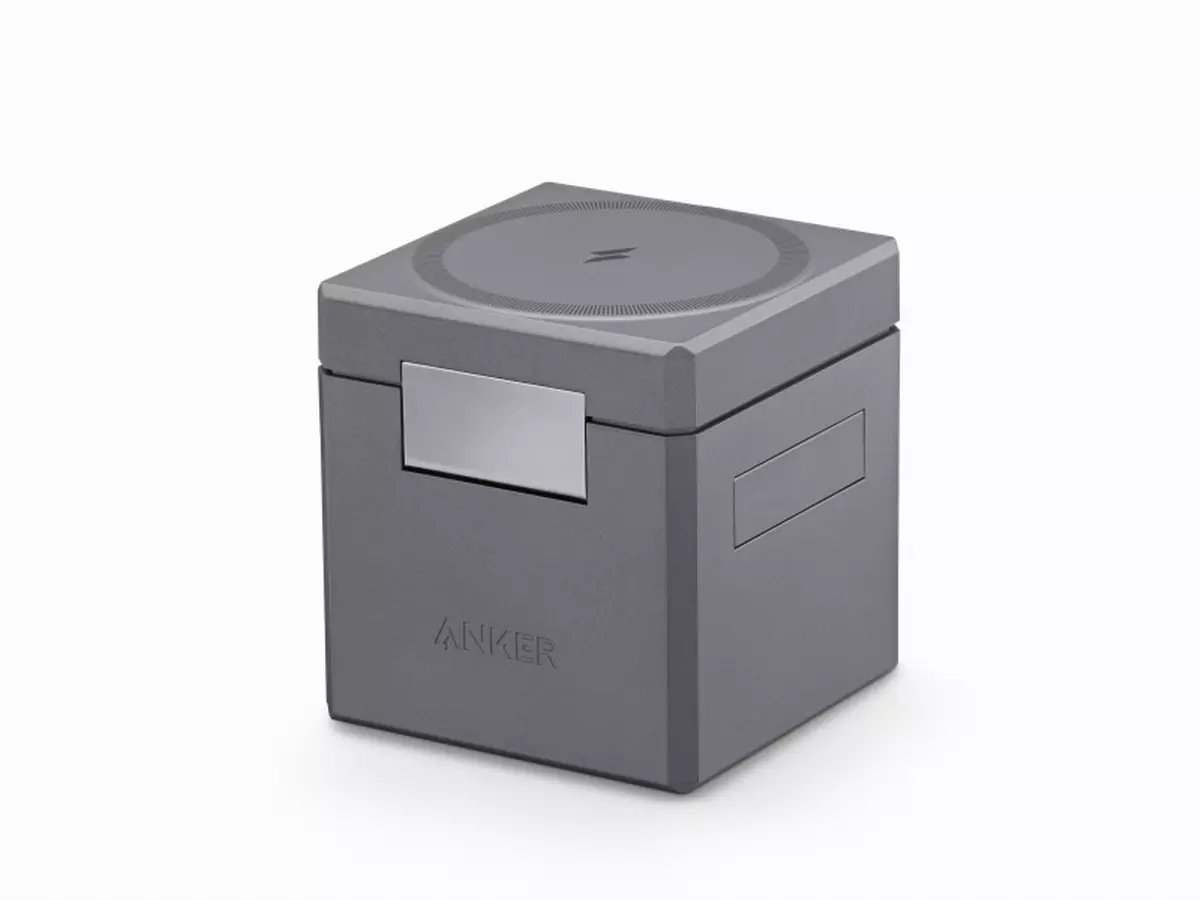 It adopts a gray cube design with a circle of chamfer in the surrounding corners, and the ANKER logo is on the front. The overall design is very stylish. The size of the product is 6.34 x 6 x 6 cm (2.49 x 2.3 x 2.3 inches), and the weight is 410g (14.46 oz).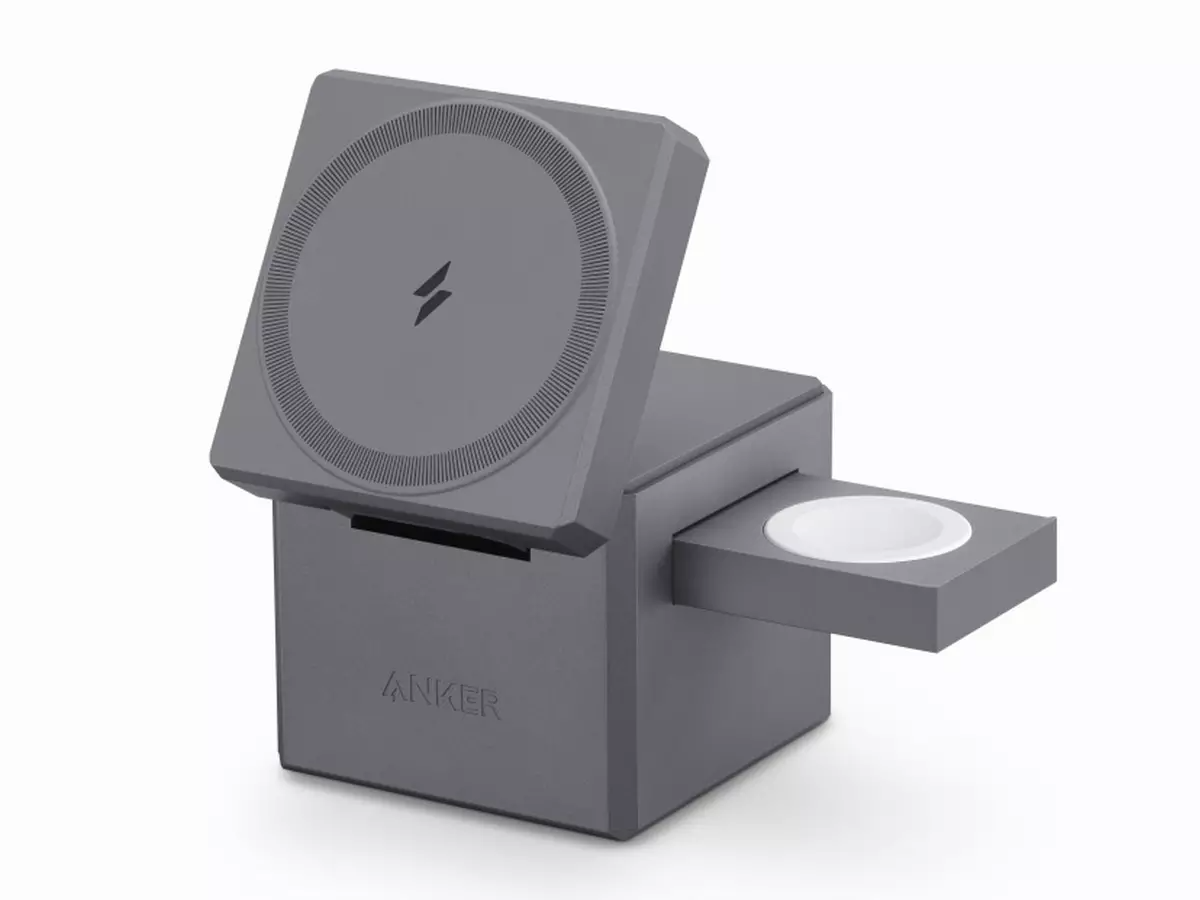 Its top can provide up to 15W wireless charging on compatible ‌iPhone‌ models, and it can also provide up to 60° of adjustable viewing angle. On the one side is the charging pad for APPLE Watch with a pop-up design.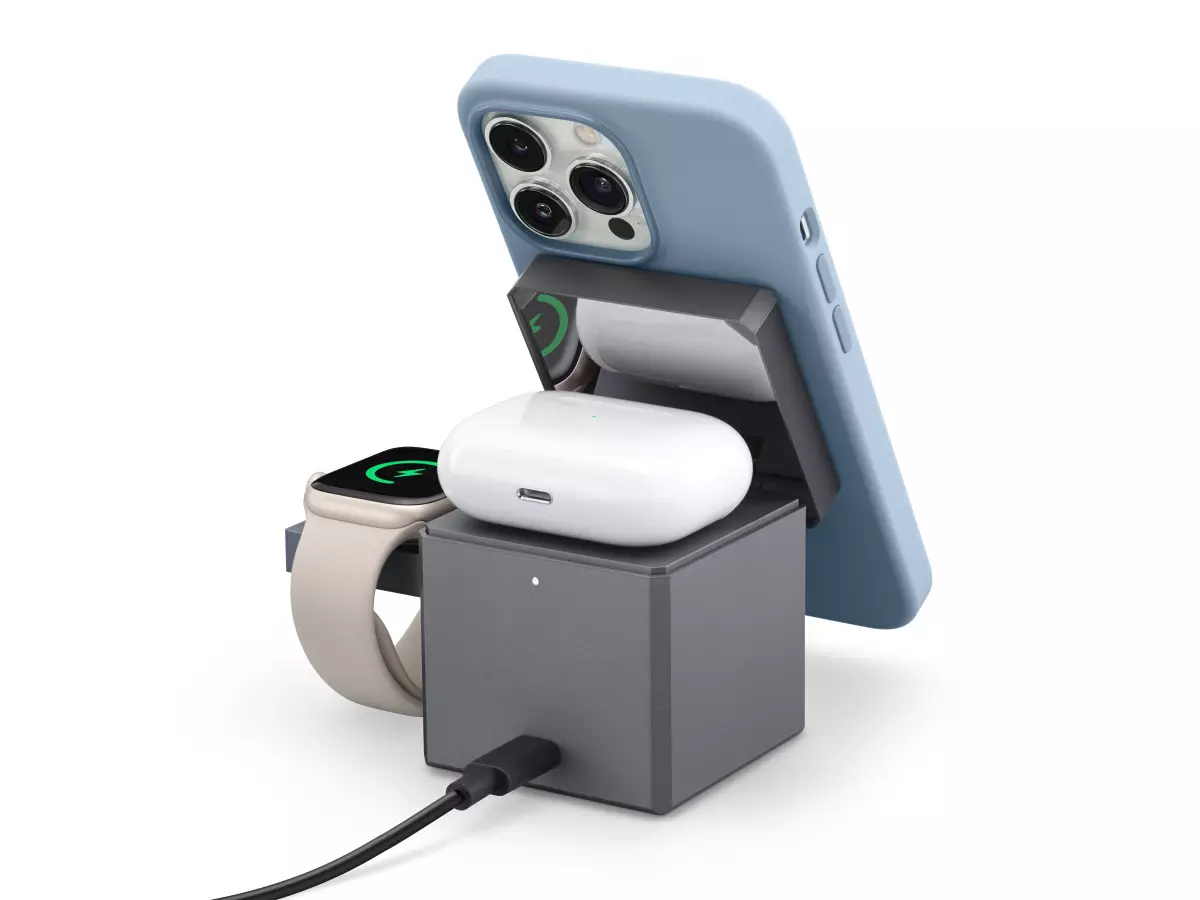 After lifting its top cover, you can see that there is also a wireless charging pad for AirPods.And a white LED indicator and the USB-C port are integrated on one side.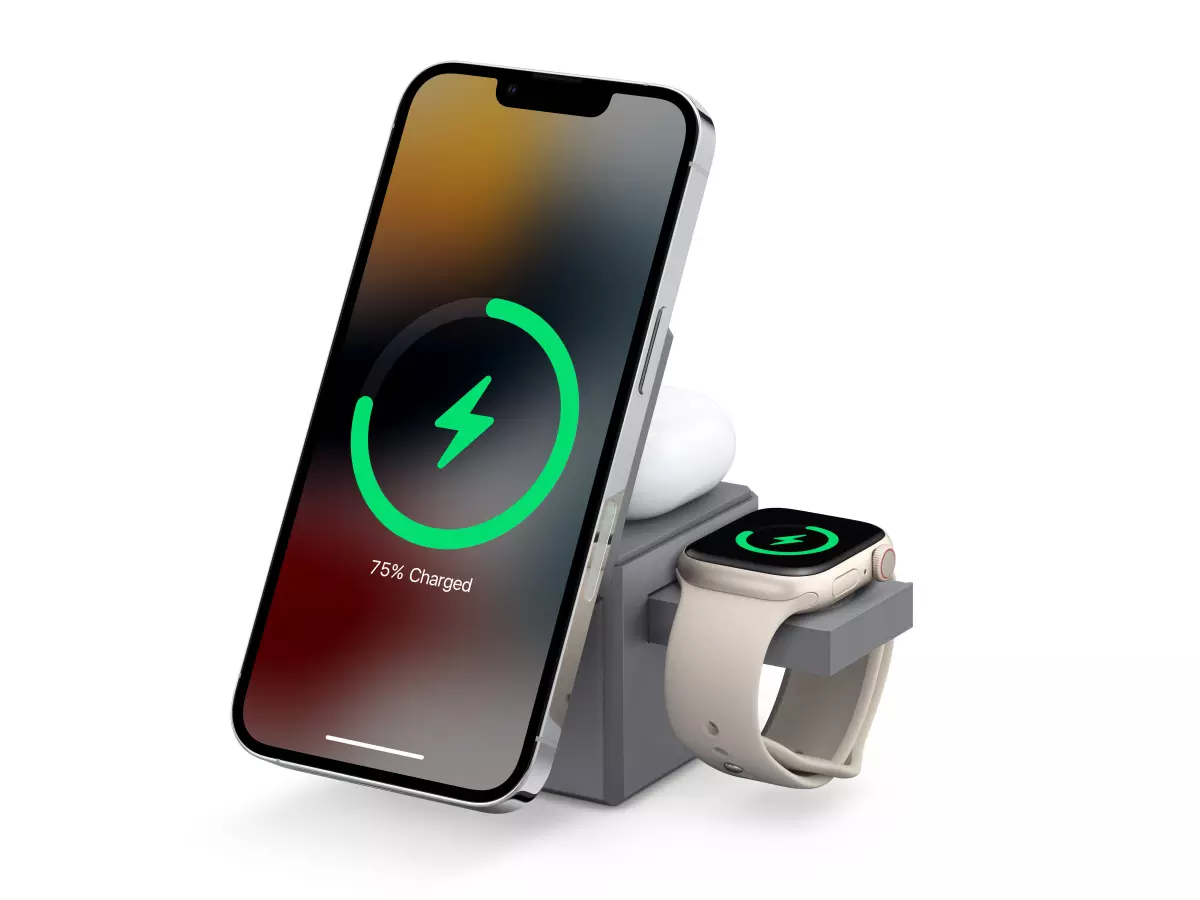 The cube-shaped design is ultra-compact and portable, so you'll stay charged on vacation or during a business trip. It's truly the one device for all Apple's wireless charging products.
Summary of ChargerLAB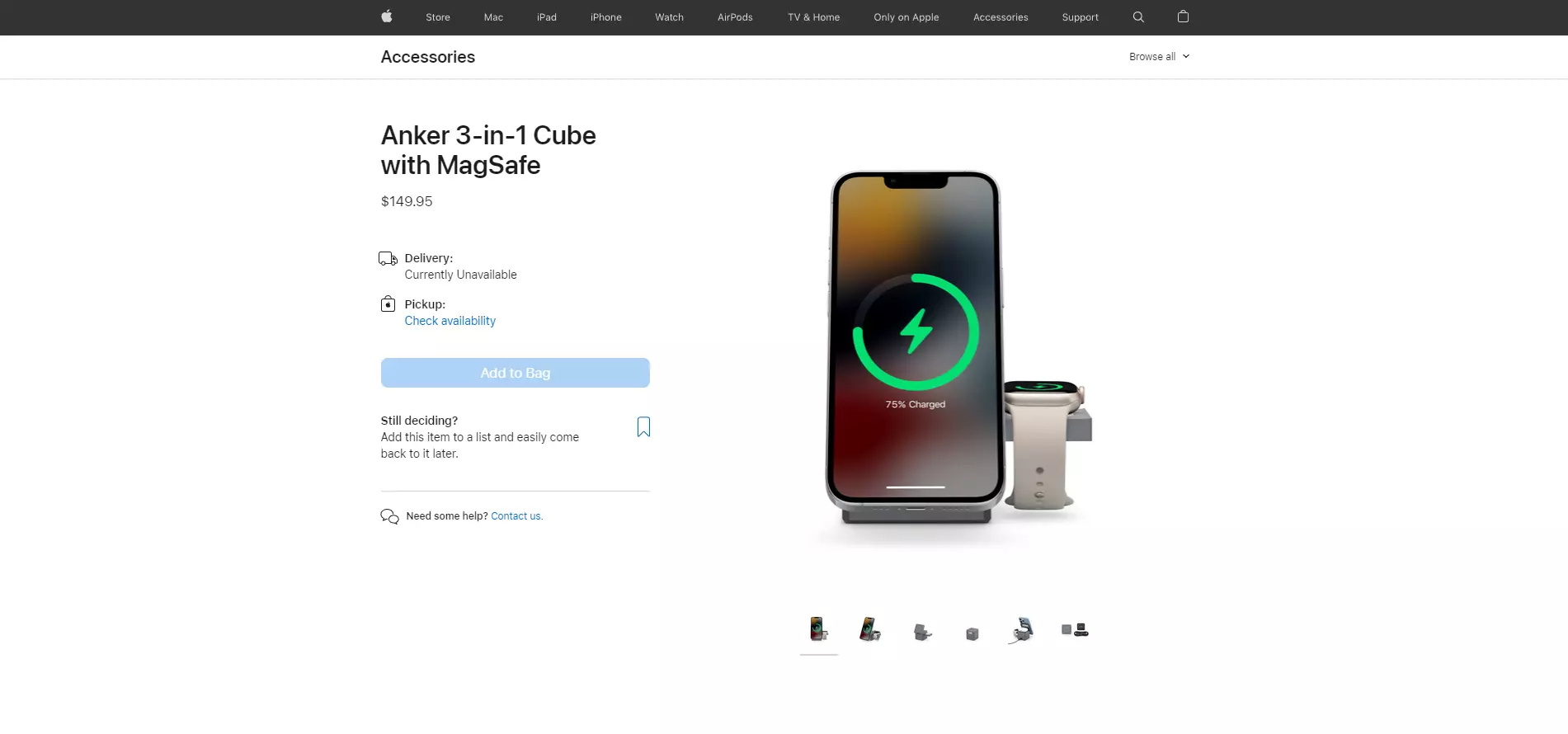 The Anker 3-in-1 cube with MagSafe has a similar charging experience to Airpower through a different design, and its small size makes it much more portable than airpower. The power for iPhone can be up to 15W, and the adjustable viewing angle design allows you to watch TV shows when charging.
Besides the charging cube, it also contains a 1.5m (4.9ft) USB-C to USB-C cable, a 30W charger in the box. It is now available on Apple store online in US and Hong Kong, priced at US$149.95 and HK$1098, respectively. You can check out www.anker.com for more information about Anker.
Related Articles:
1. MFi Certified & Cordless | MOMAX Launched GOLINK Apple Watch Magnetic Wireless Charger
2. Transparent | MOMAX Launched Dual Magnetic Wireless Charging Stand
3. Active Cooling System | ZIKE Launched Magsafe Certified 2-In-1 Wireless Charging Stand
The article is originally written by @
Joey
posted on Chargerlab. All rights reserved.