The Samsung Wireless Charger Portable Battery (EB-U1200) is the first wireless power bank made by the tech giant. It has a 10,000mAh capacity and can wirelessly charge Qi certified devices while at the same time charge a device through its USB port. Today, let's give it an in-depth teardown review.

I. Unboxing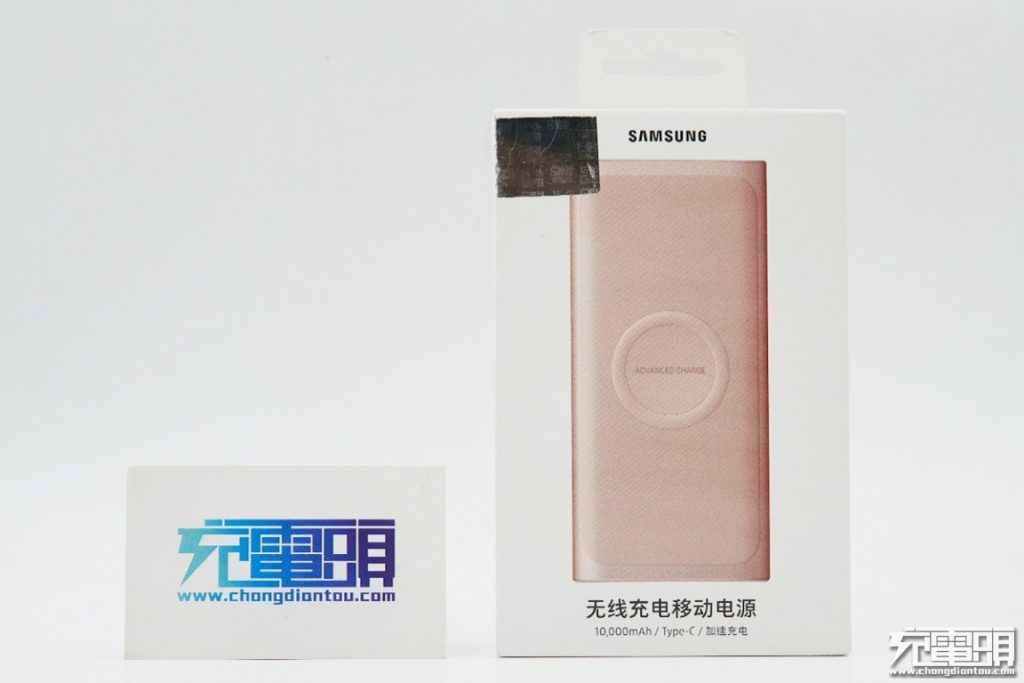 Our review unit is a Chinese domestic version.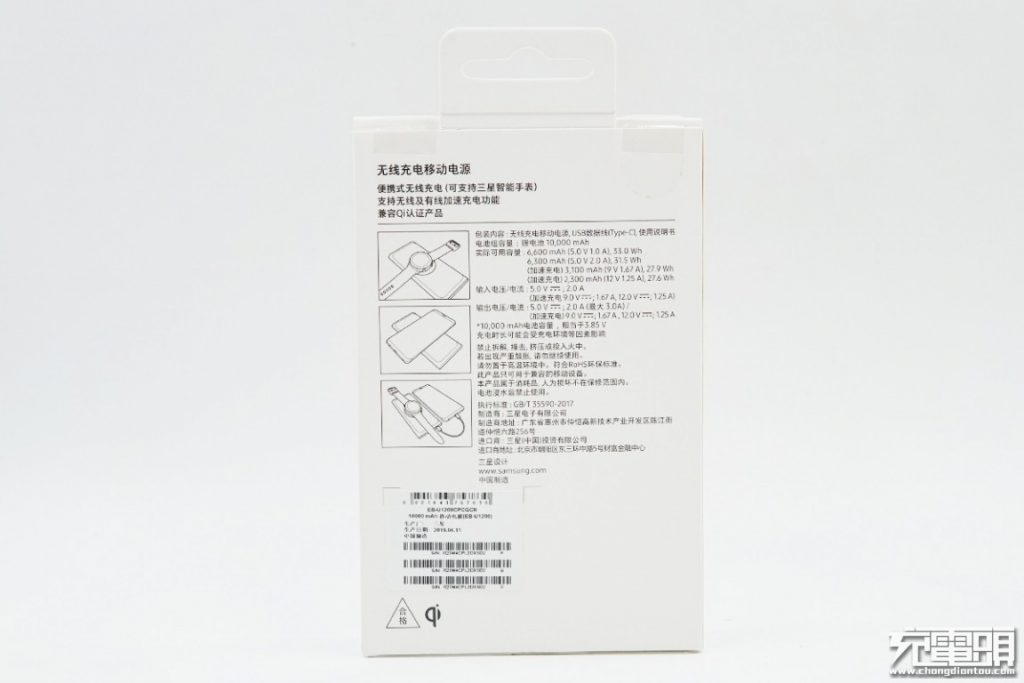 Model: EB-U1200, our unit is made in April 11th, 2019.Battery capacity: 10000mAh 3.85VUsable capacity: 6600mAh (5V/1A) 33.0Wh / 6300mAh (5V/2A) 31.5Wh / 3100mAh (9V/1.67A) 27.9Wh / 2300mAh (12V/1.25A) 27.6WhInput: 5V/2A, 9V/1.67A, 12V/1.25AOutput: 5V/3A, 9V/1.67A, 12V/1.25A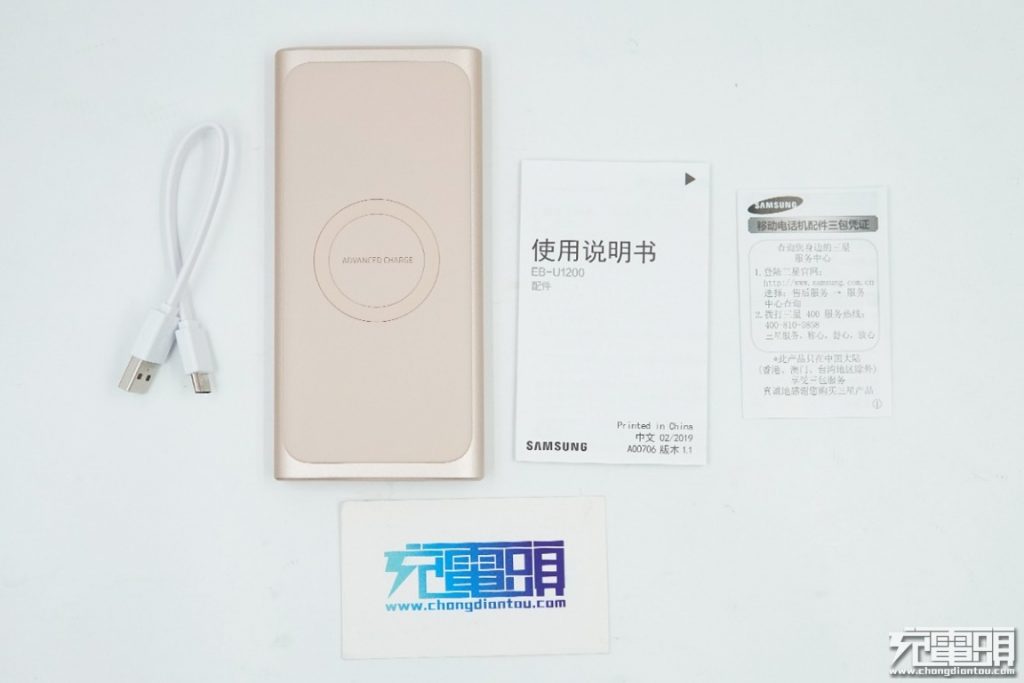 Package contents: wireless power bank, USB-A to USB-C cable, user manual, and warranty card.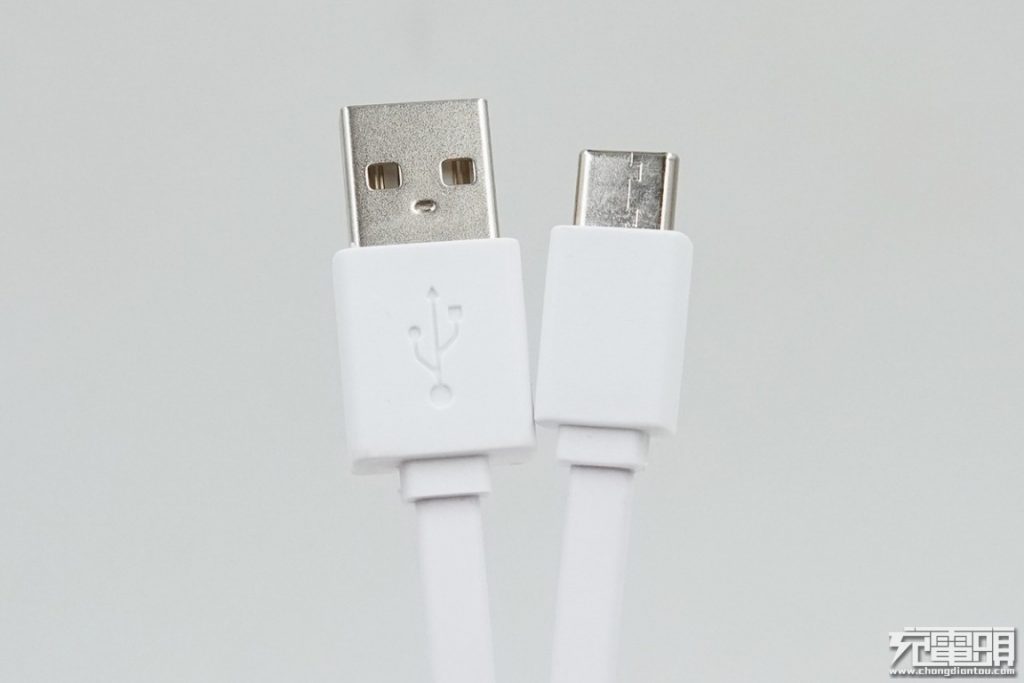 The included flat USB-A to USB-C cable, made from TPE material.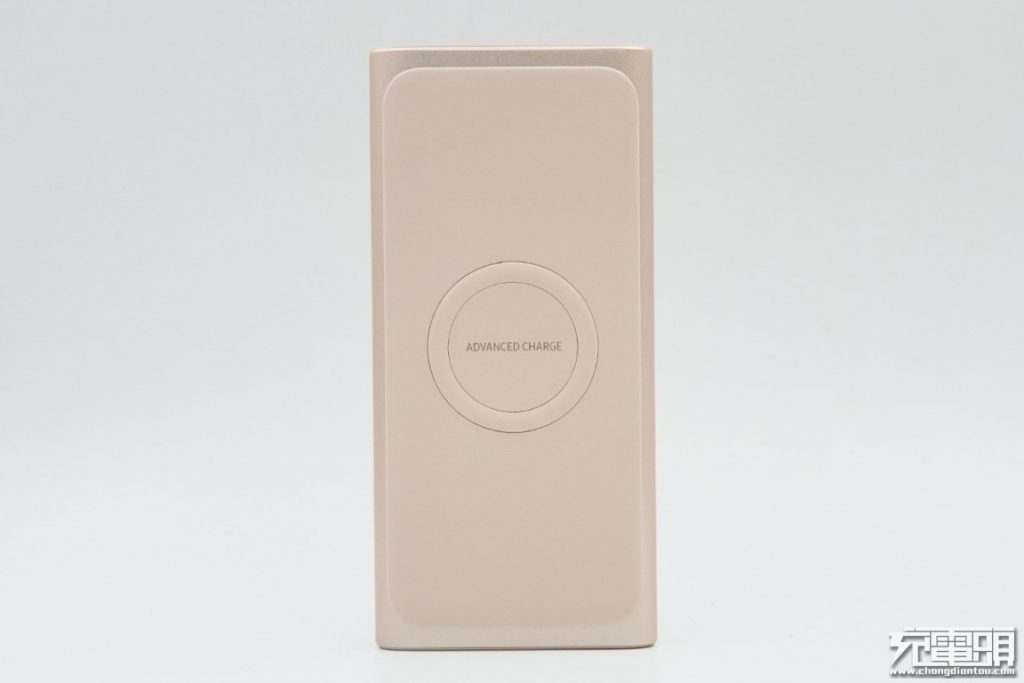 Our unit comes in pink, which actually has a champagne hue. It is made from an aluminum block with a matte finish which gives a premium hand-feel. Its wireless charging area is made from polycarbonate with a rubberized surface to avoid slipping. A circle in the center indicates the position of the wireless charging coils underneath.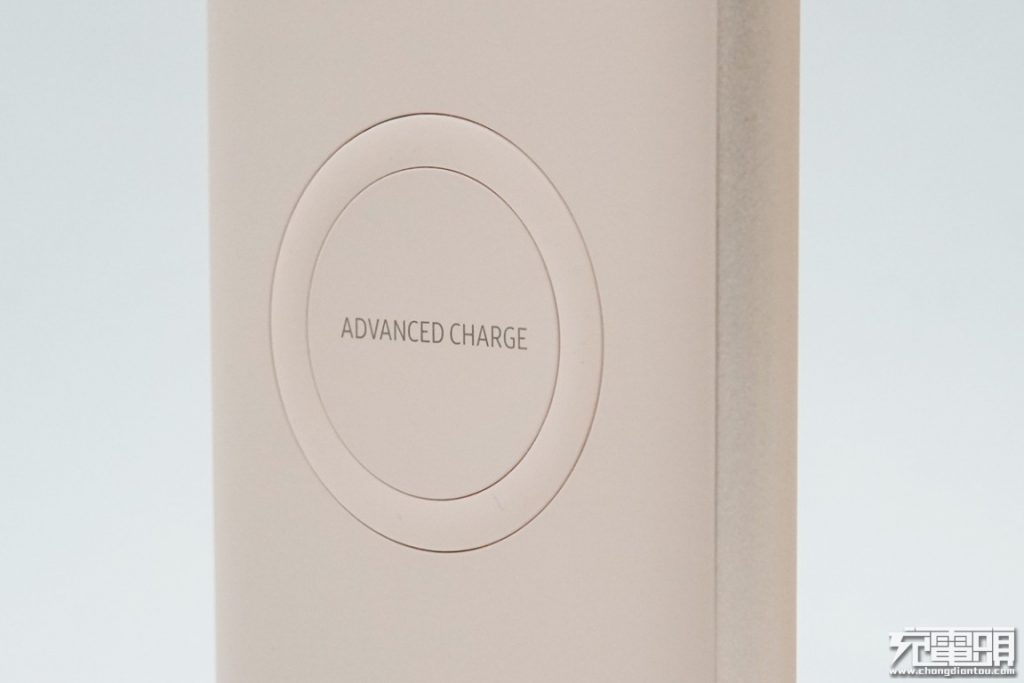 It can also charge Samsung Gear smart watches.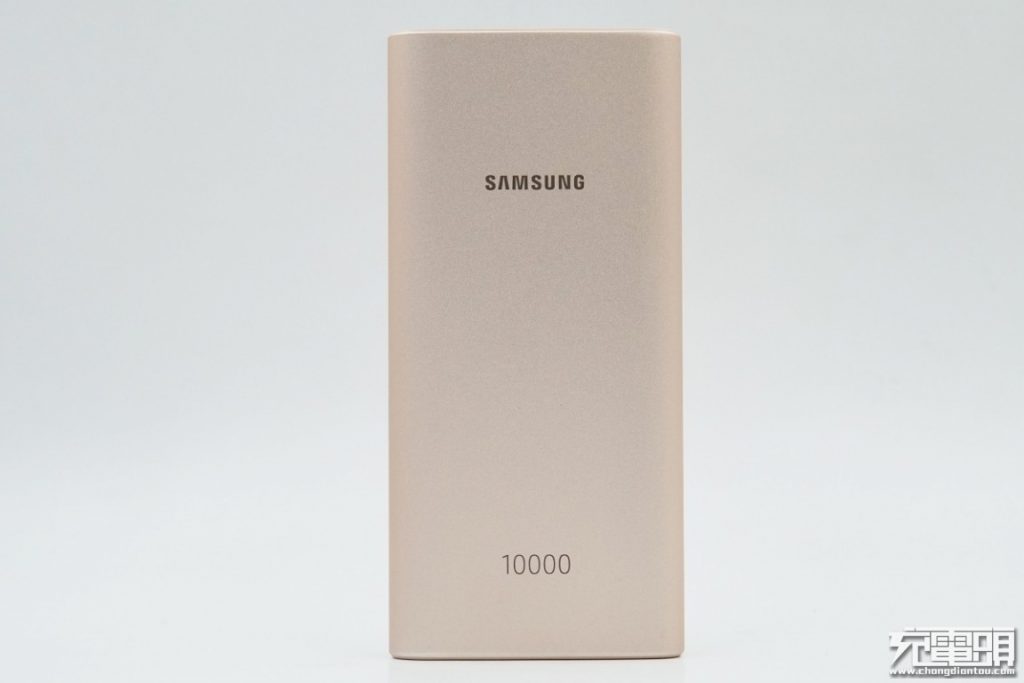 The back of the wireless power bank.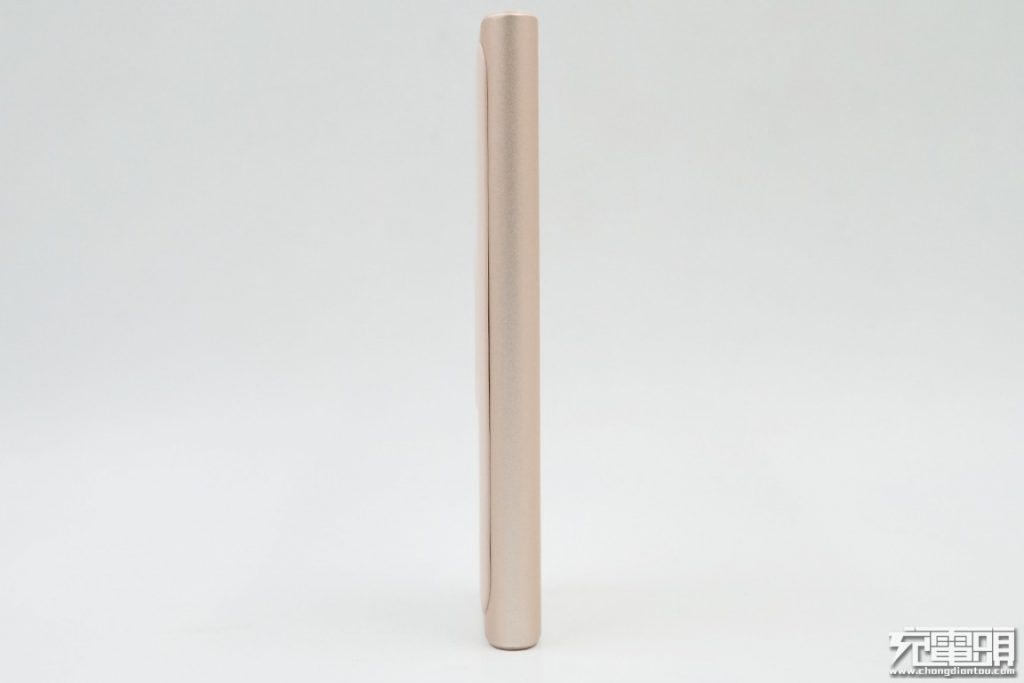 Curved sides offer great hand-feel.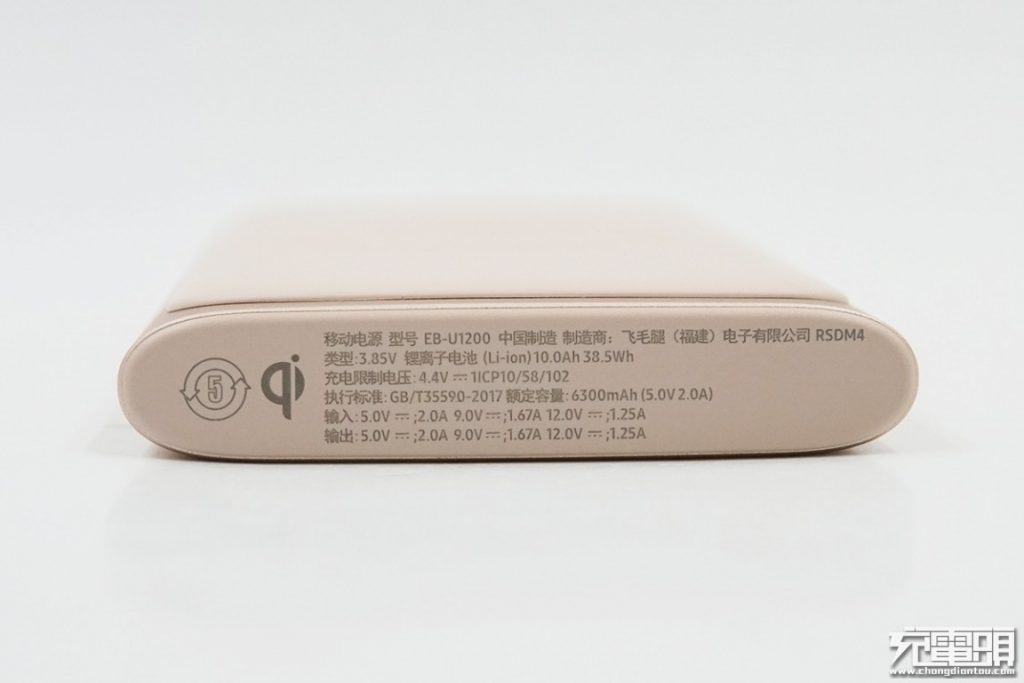 Specifications on the bottom.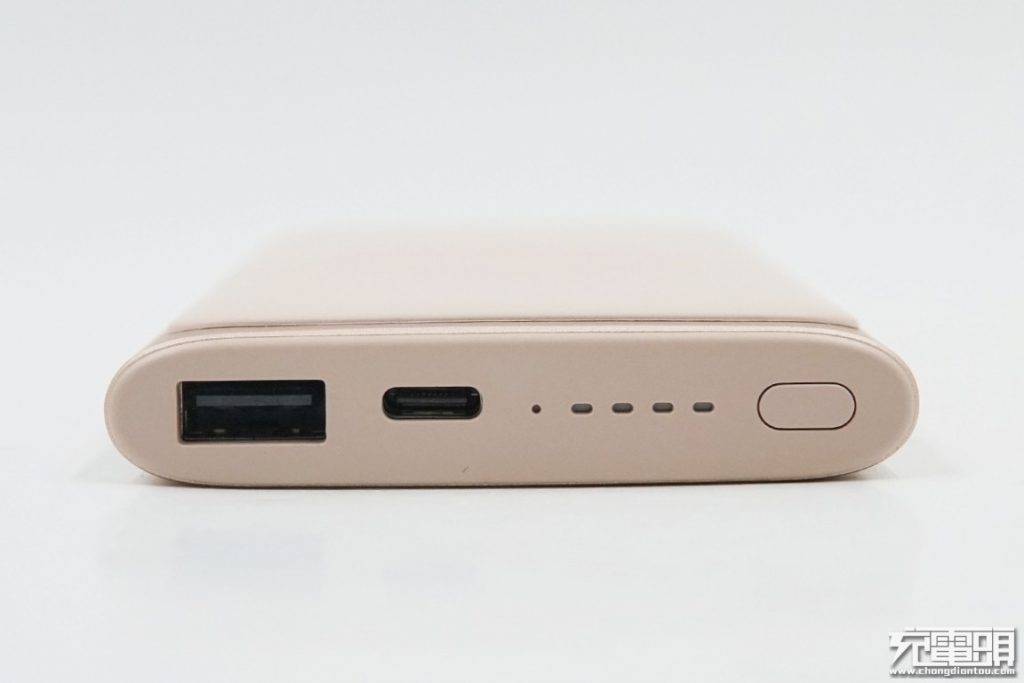 From left to right: USB-A output port, USB-C input port, status indicator, 4 battery level indicator LEDs, power button.When the power bank is turned on, the status indicator flashes once in the order of red, green, and yellow. When the wireless charging is turned on, the status indicator lights red.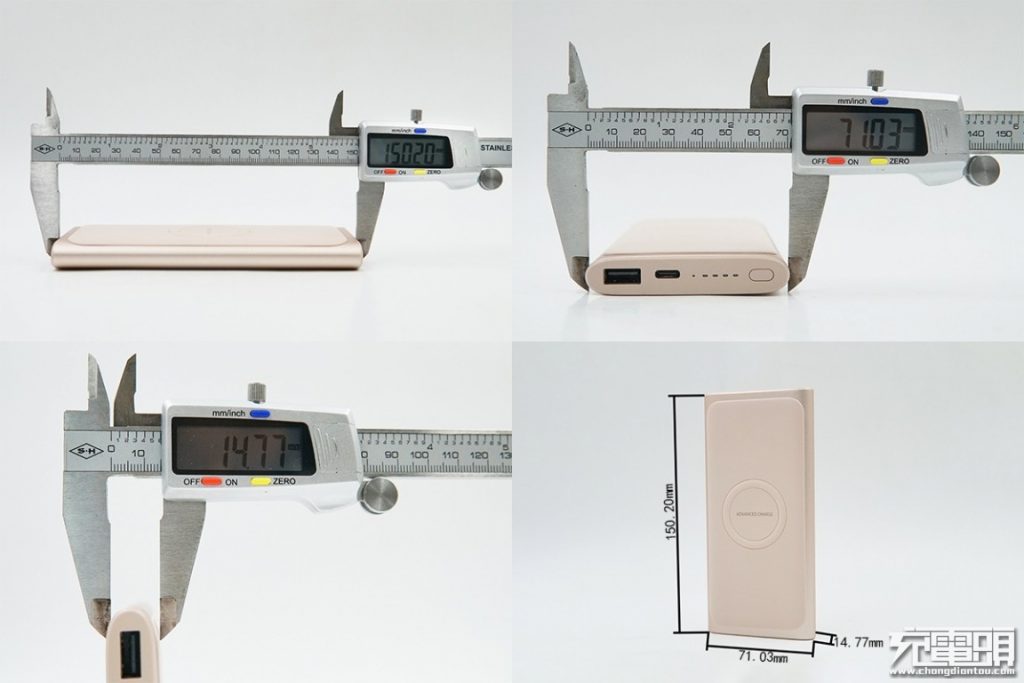 Dimensions: 150.20mm (5.91in)*71.03mm (2.80in)*14.77mm (0.58in).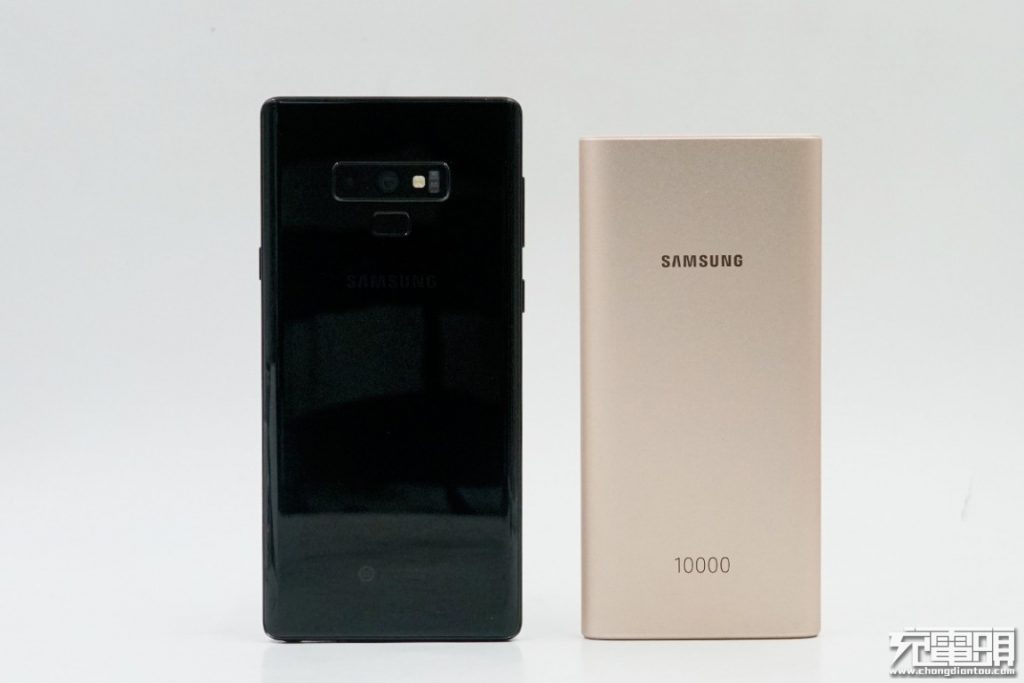 Compared to the Samsung Galaxy Note9.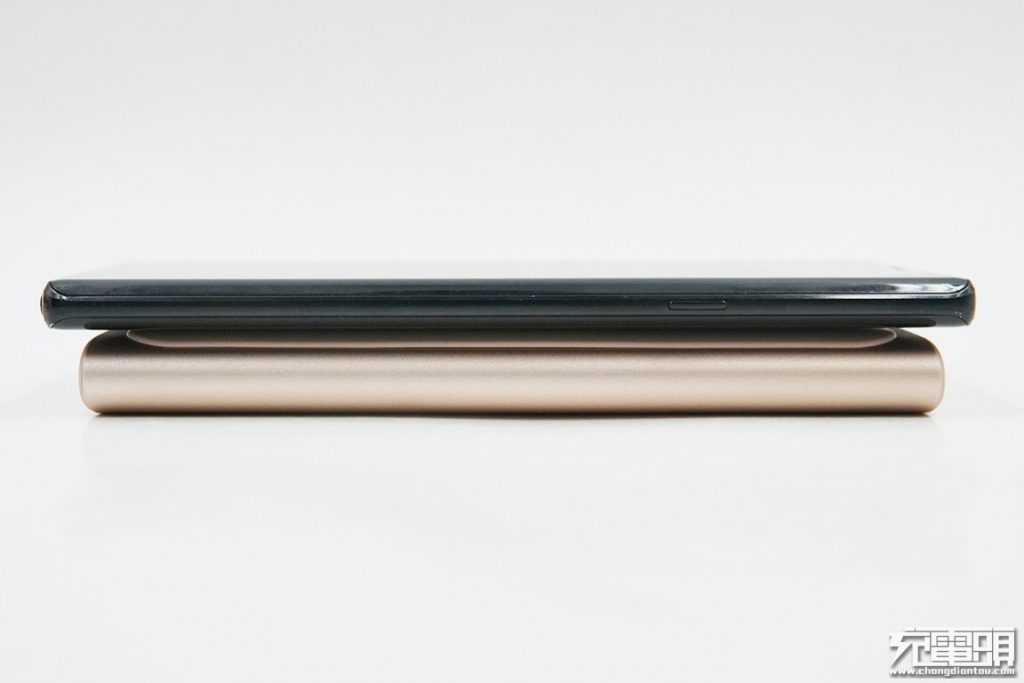 Compared to the Samsung Galaxy Note9.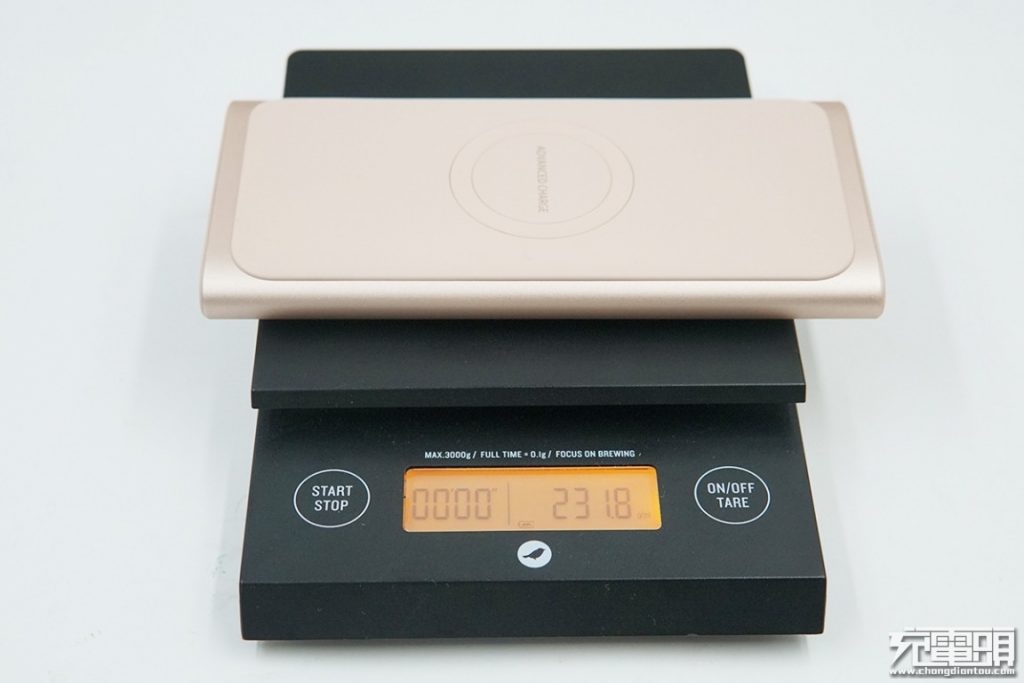 It weighs 231.8g (8.18oz).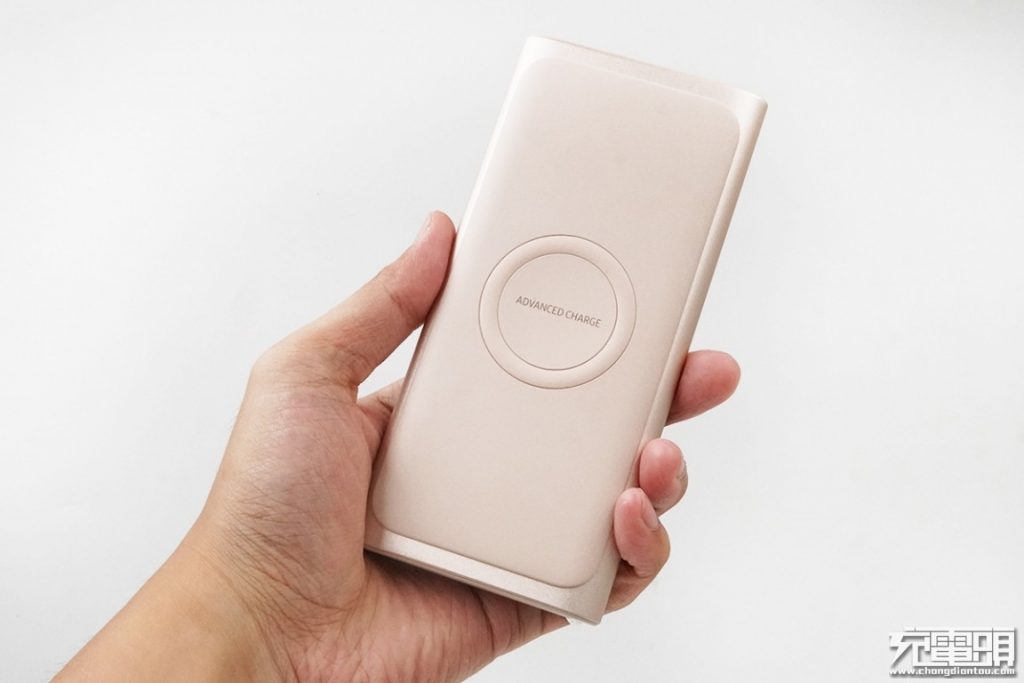 It feels great in the hand.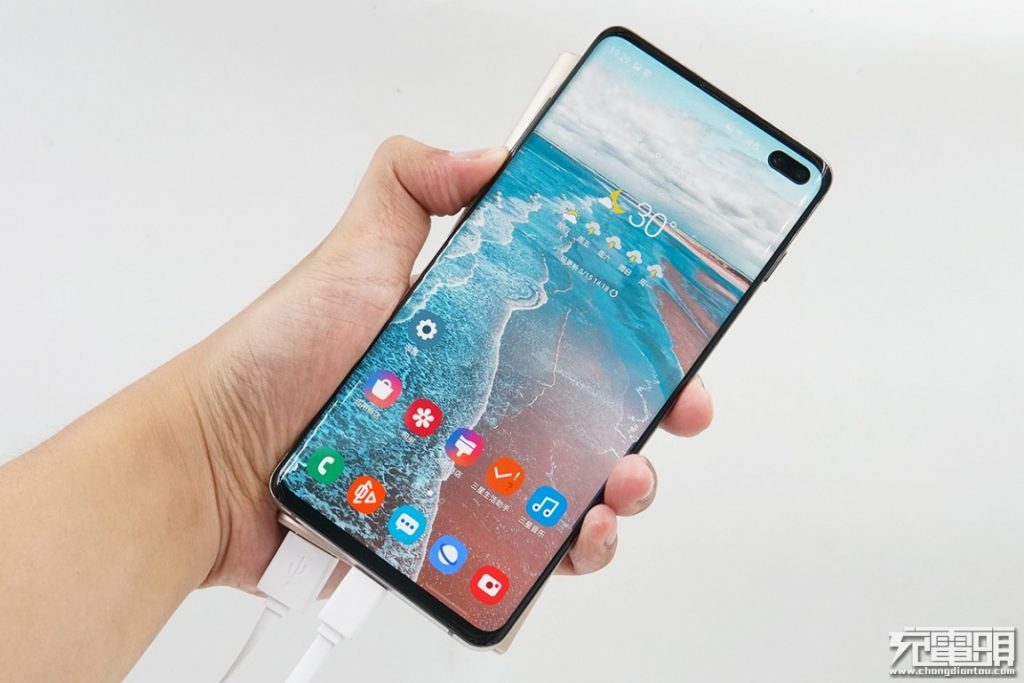 Wired charging.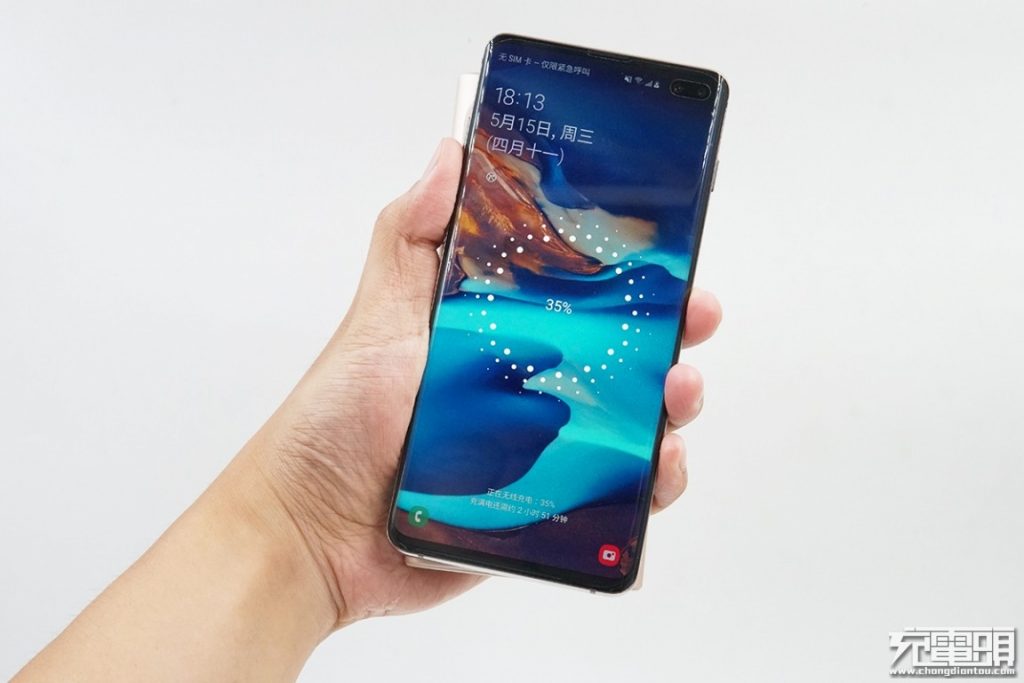 Wireless charging.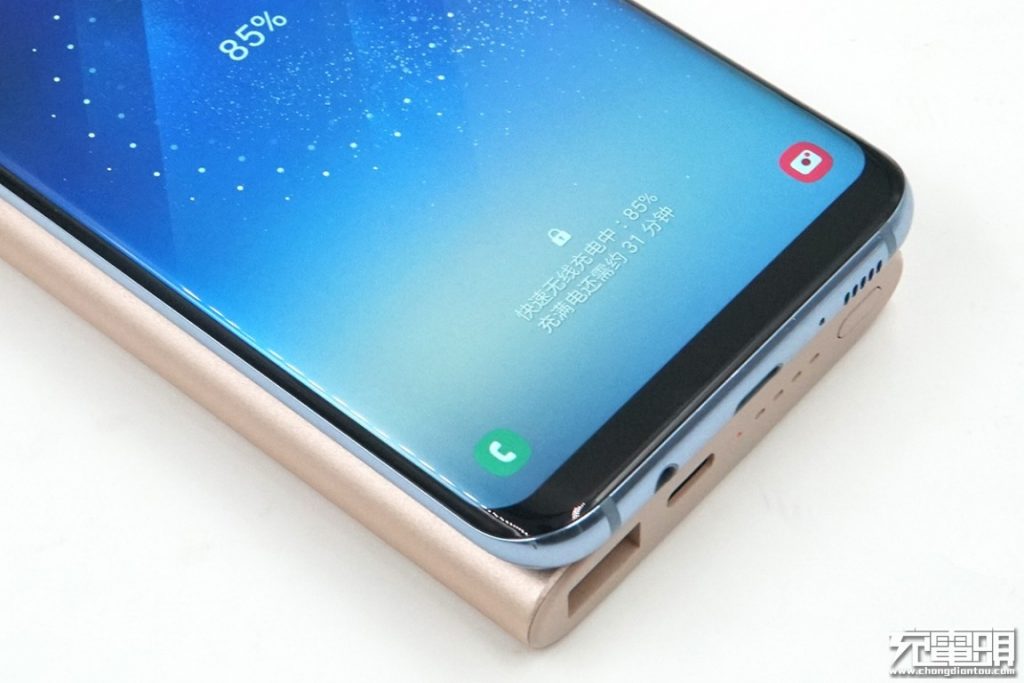 Supports wireless fast charging for Samsung phones.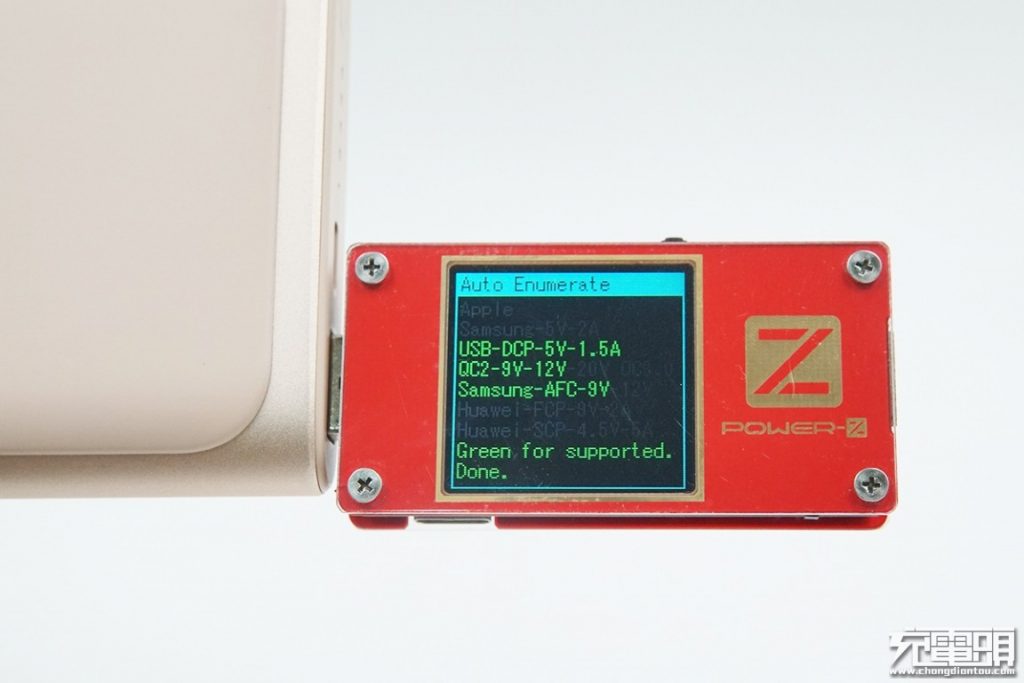 Using the ChargerLAB Power-Z KT001 USB Power Monitor, we know that its USB-A port supports DCP, QC 2.0 and AFC fast charging protocol.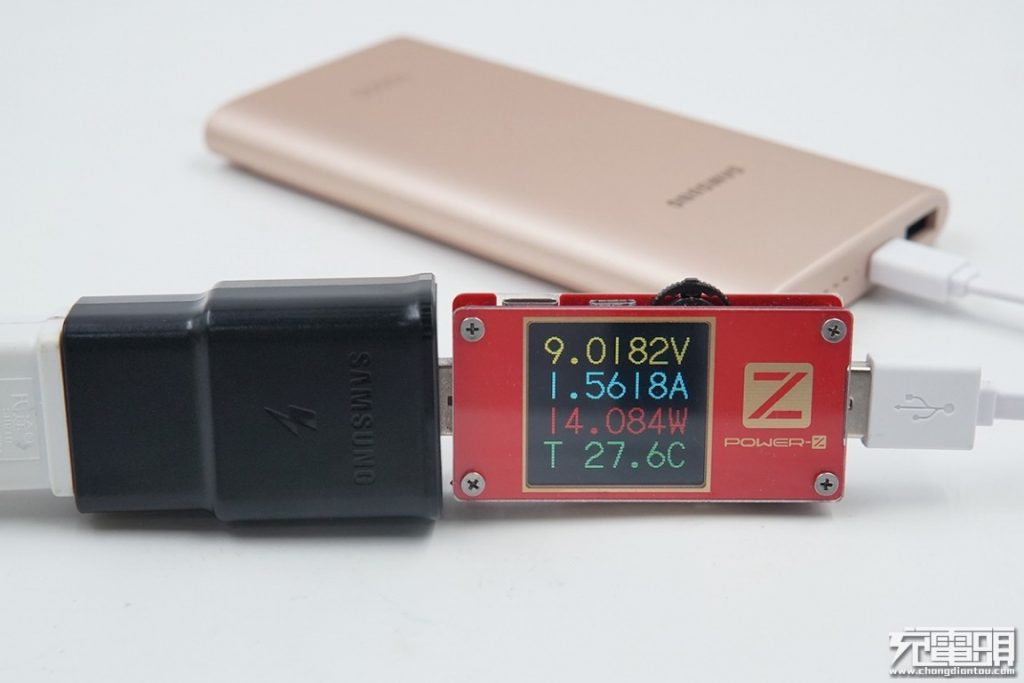 Using the Samsung 15W AFC charger to charge the power bank, we are getting 9.01V 1.56A 14.08W, under AFC quick charging.

II Teardown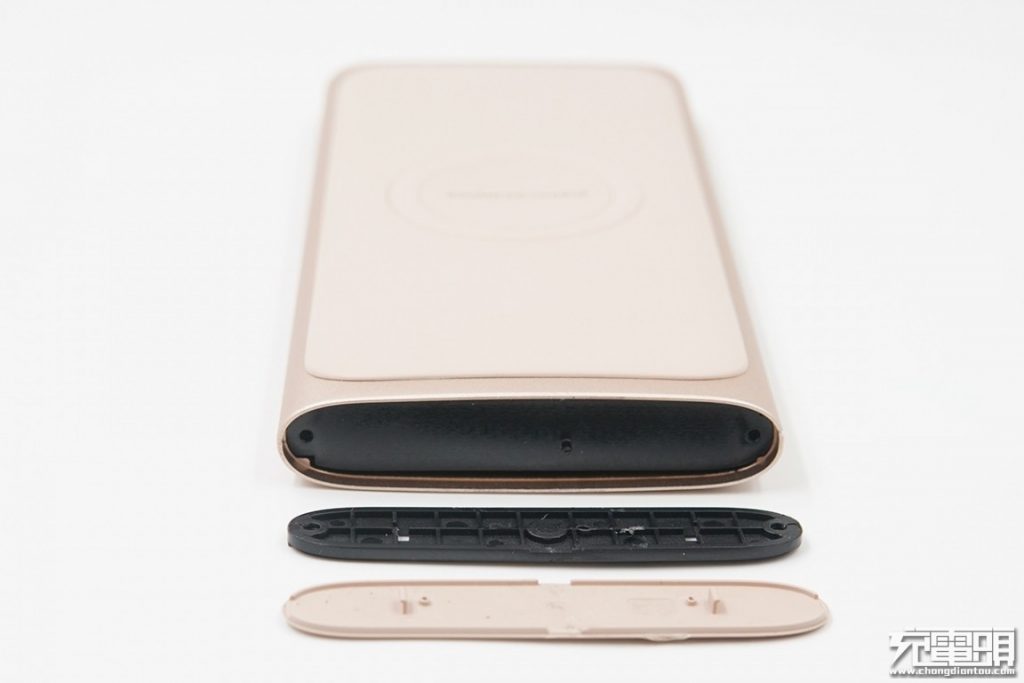 Pry open the top and bottom cover.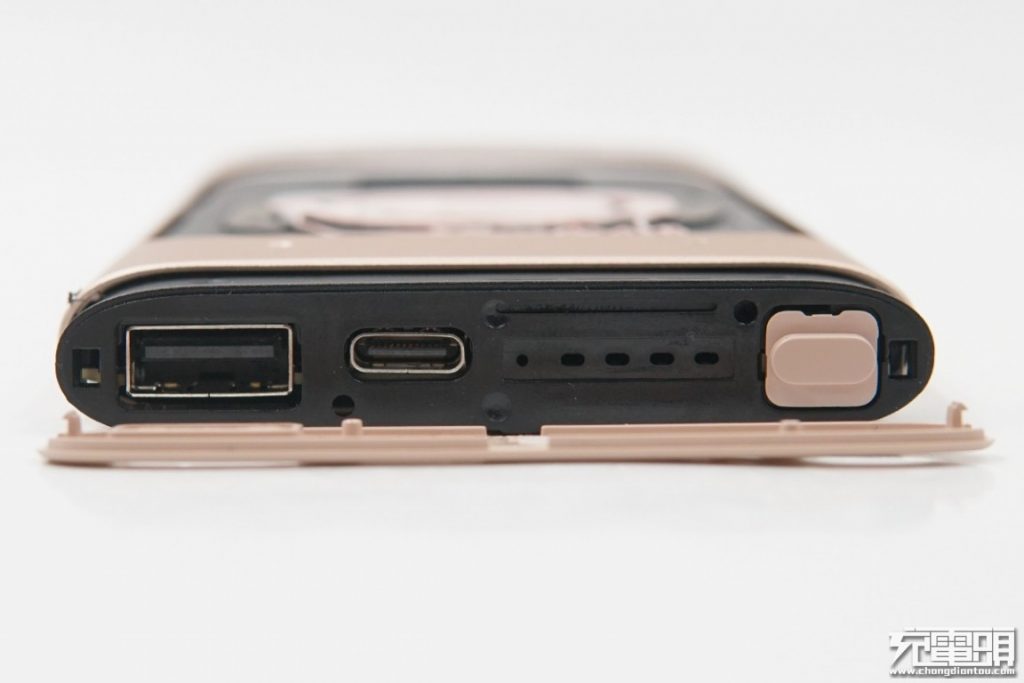 From left to right: USB-A output port, USB-C input port, status indicator, 4 battery level indicator LEDs, power button.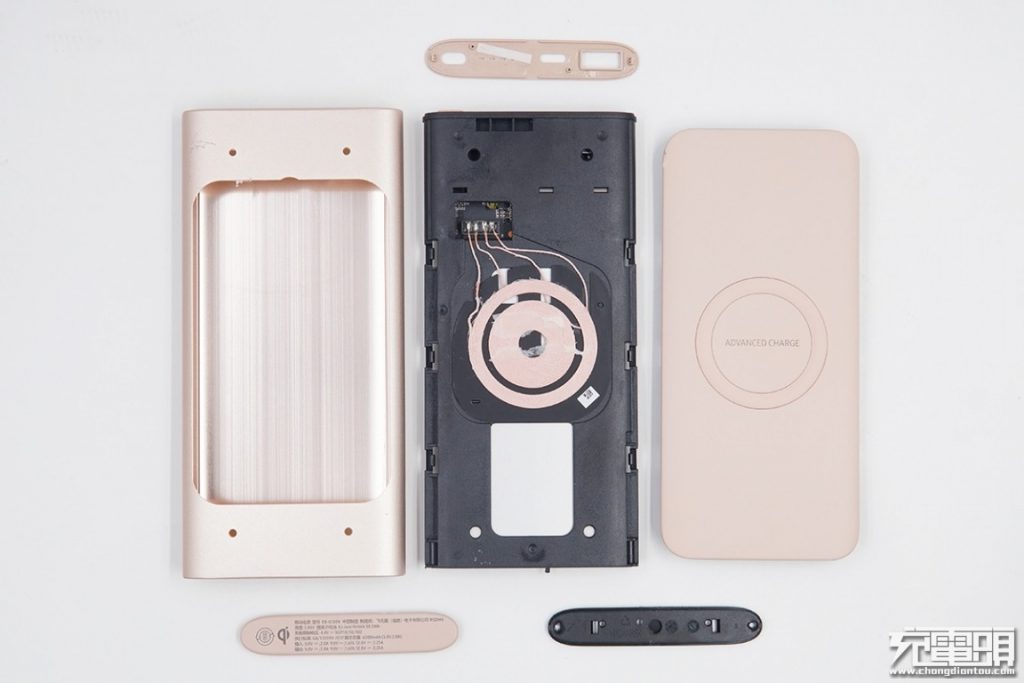 Remove the wireless panel, we can see two coils underneath.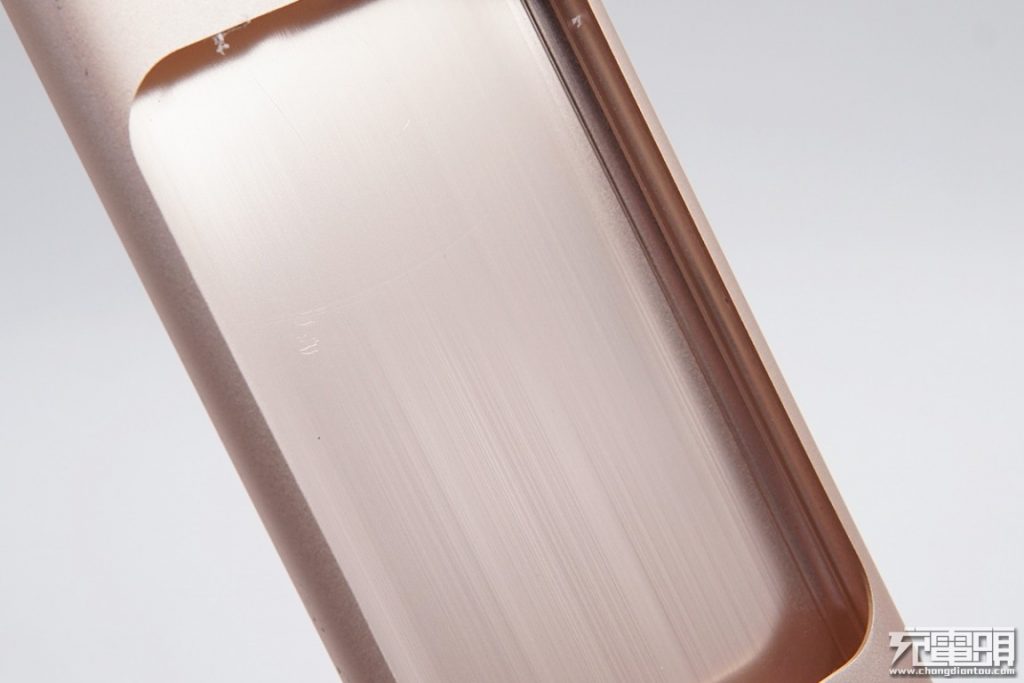 Cut-out area.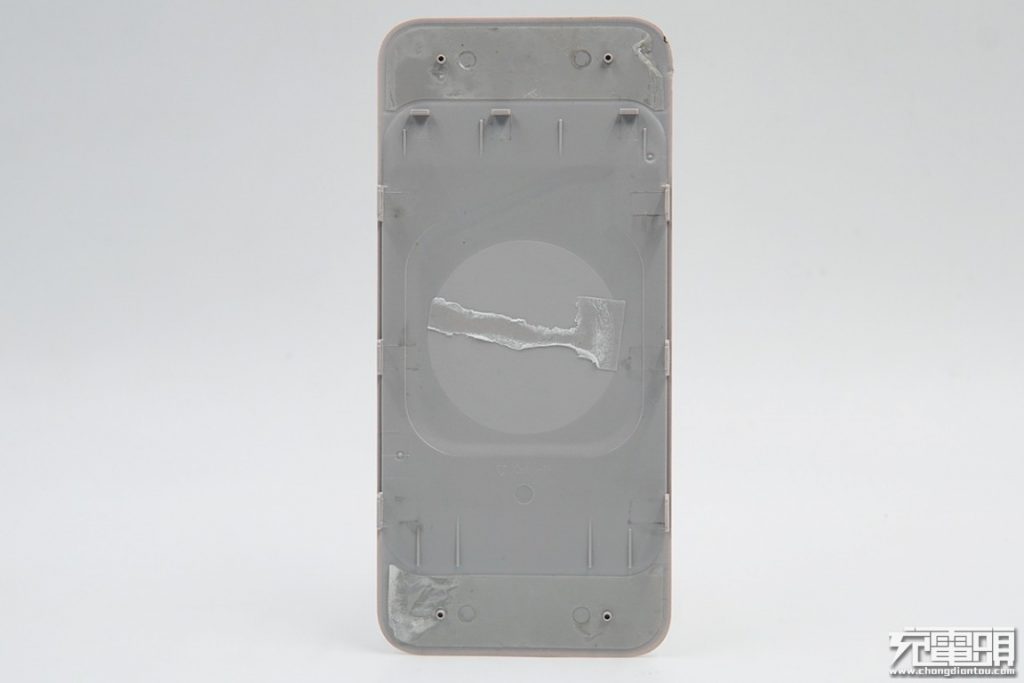 The polycarbonate plate is glued to the metal body.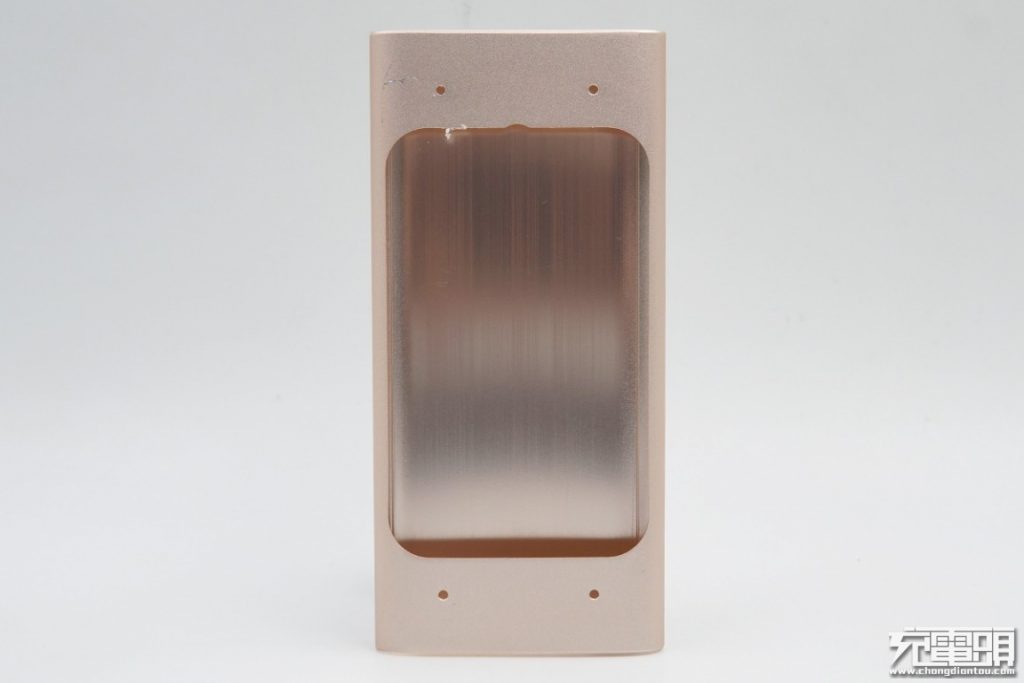 The aluminum unibody.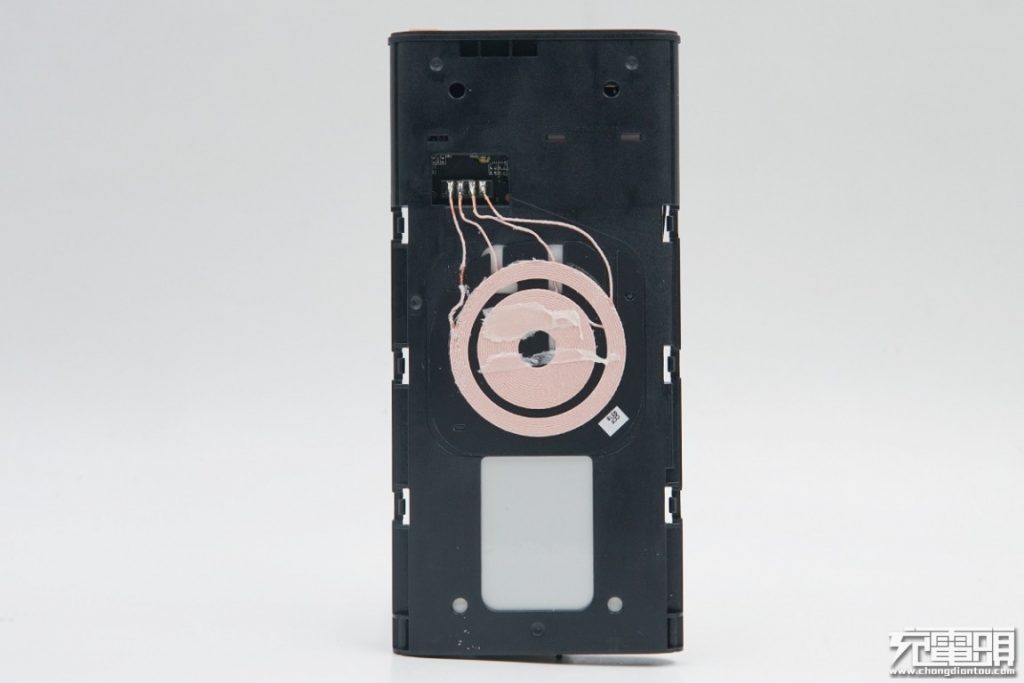 4 wires for 2 coils.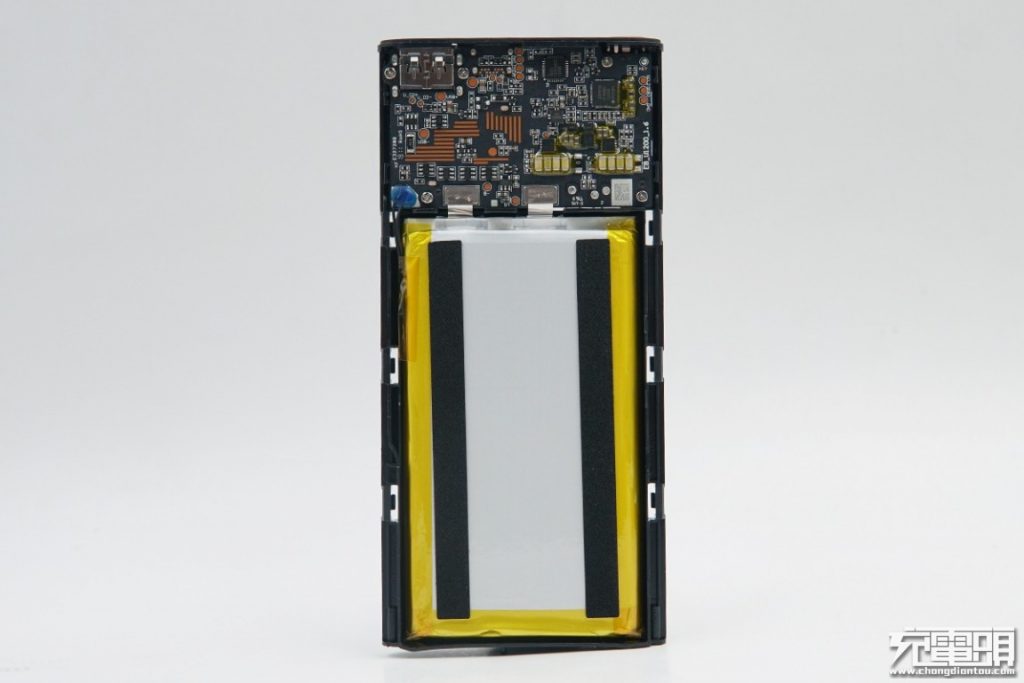 The battery on the back with shock absorbing foam.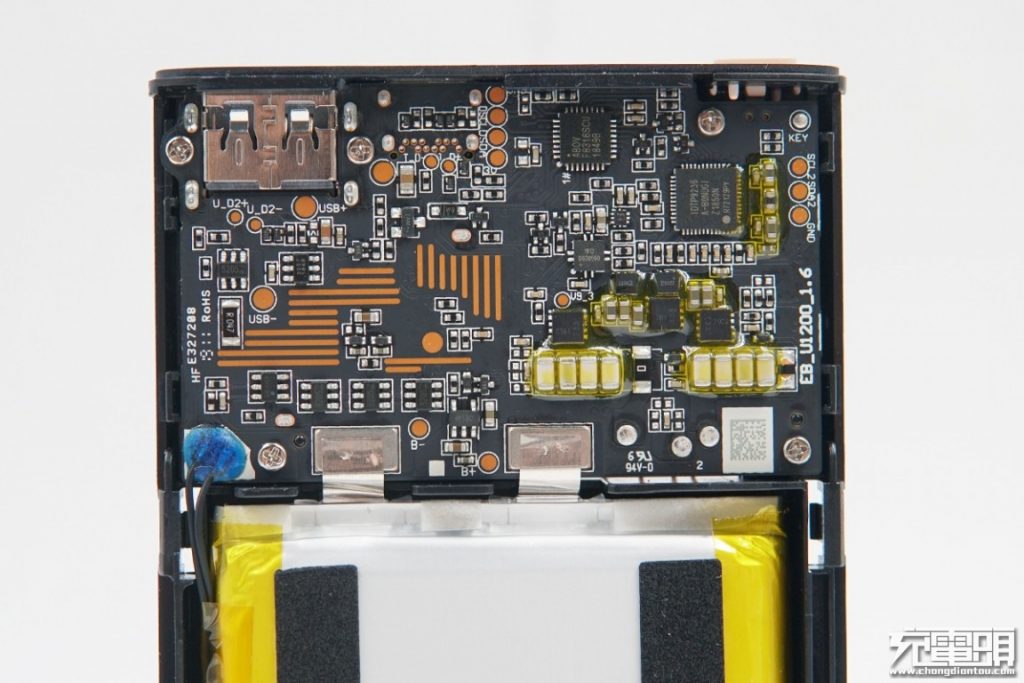 On the right side of the back is the wireless charging part, and the two sets of NPO capacitors correspond to two coils respectively.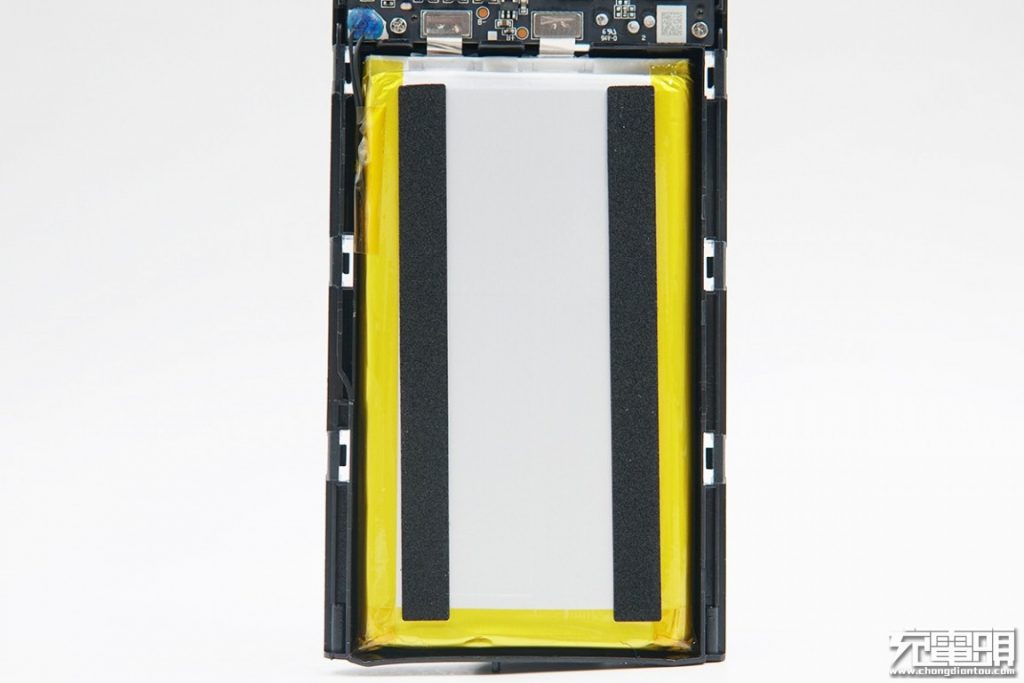 There is a temperature probe on the side of the battery.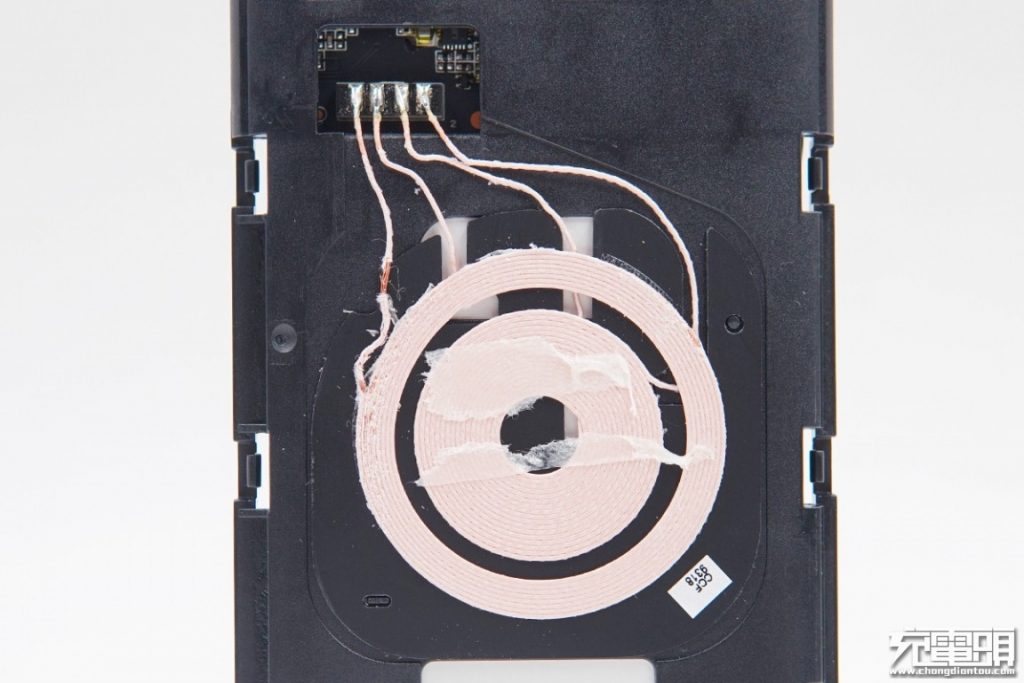 The magnetic guide has a hollow design to allow the intermediate coil leads to pass.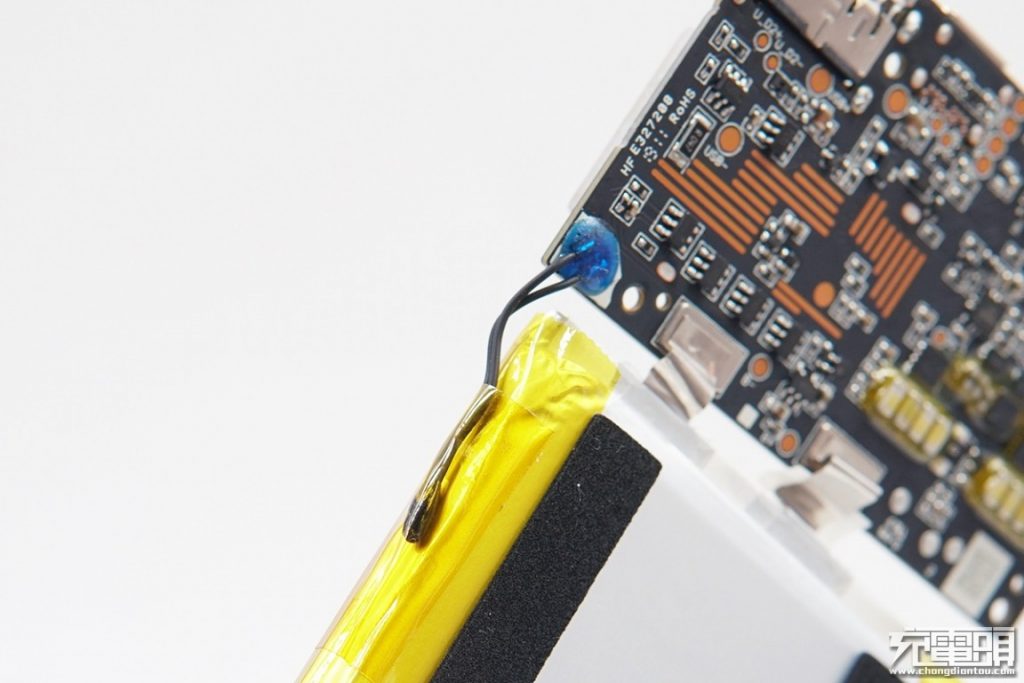 Close-up of the battery temperature probe. The solder joints are glued.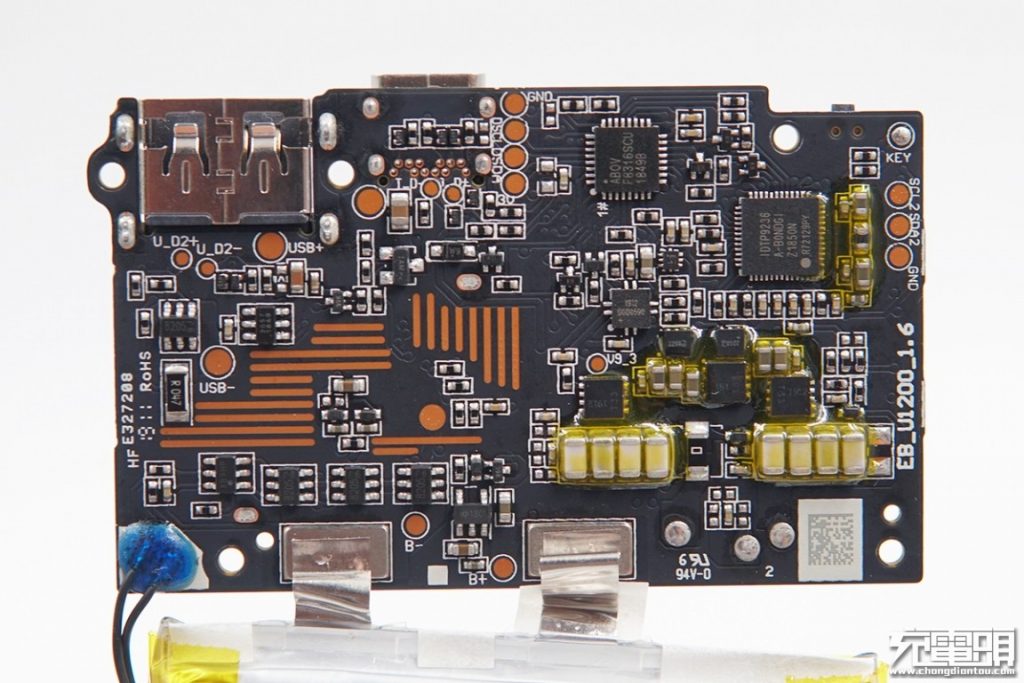 On the back of the board, there are exposed copper pins on the left side to assist heat dissipation, and capacitors and the driving components on the right side are glued.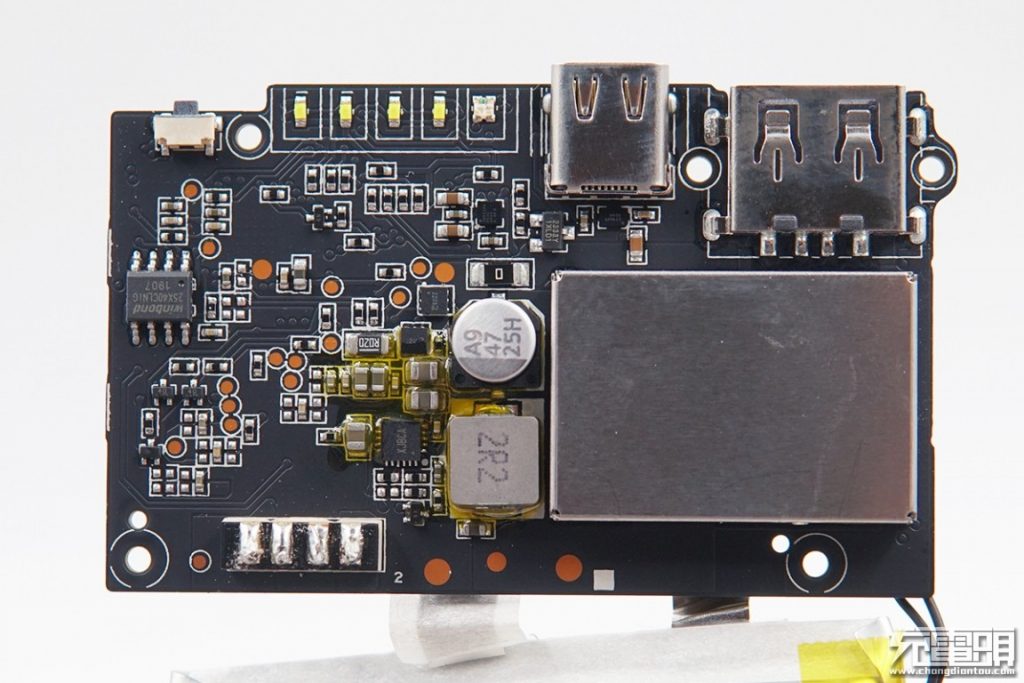 There are a boost inductor and filter capacitor on the front, 4 battery level indicator LEDs and a wireless charging indicator, and a shield.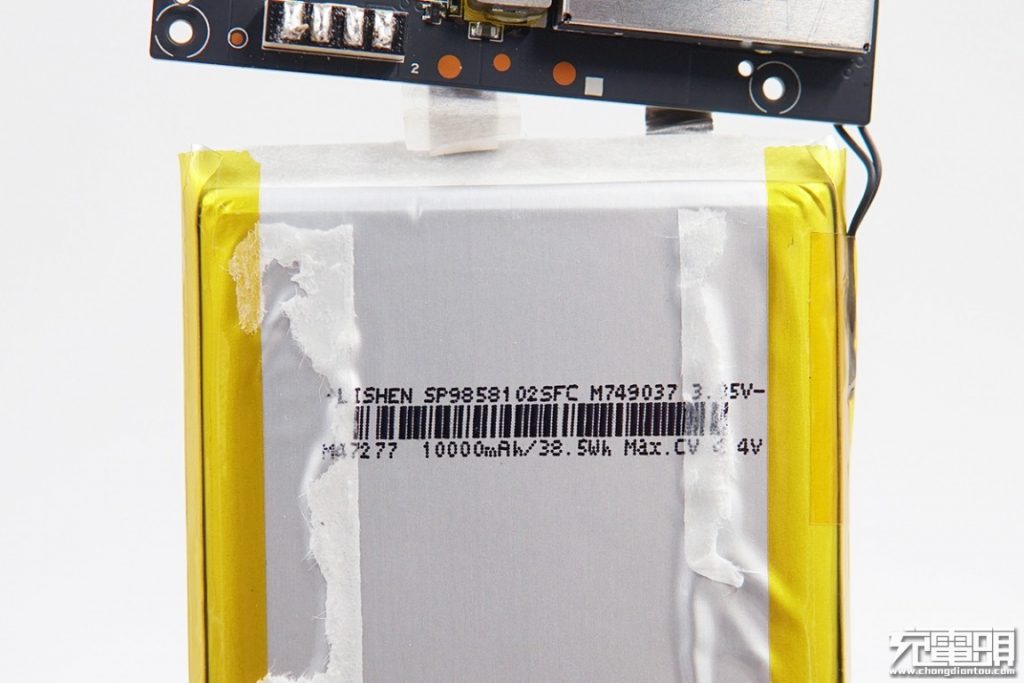 4.4v high voltage 10000mAh battery from Lishen.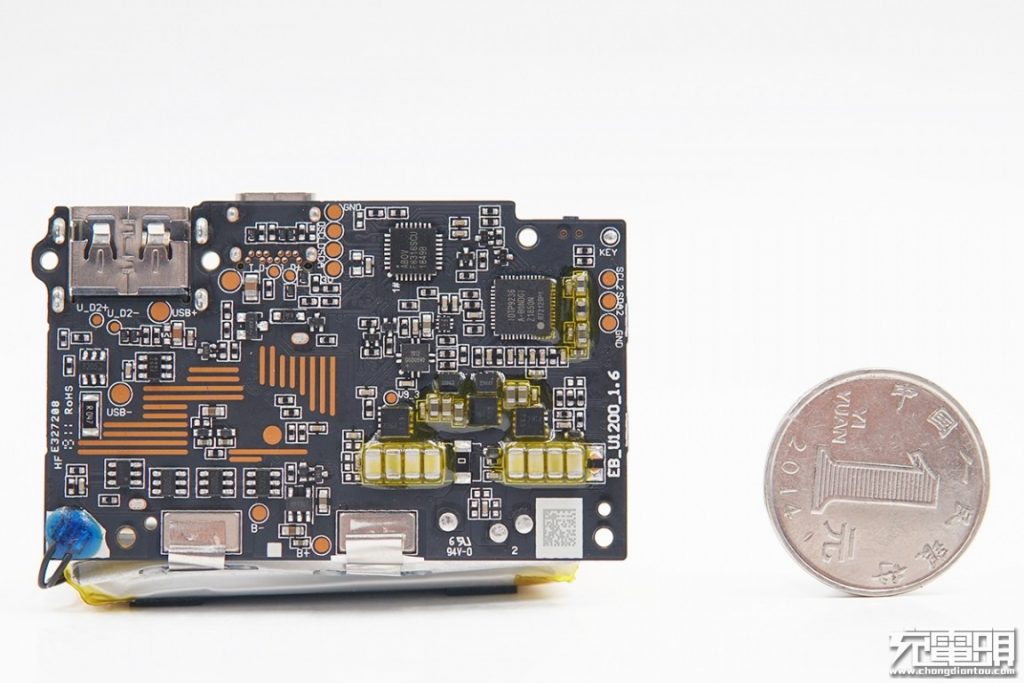 Size comparison.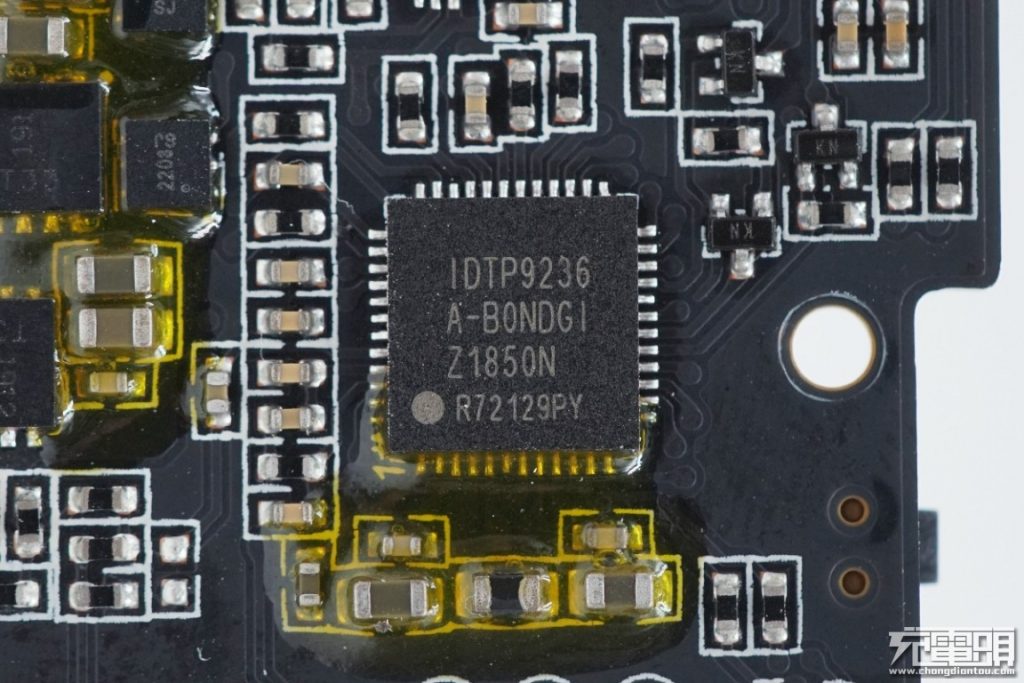 IDT IDTP9236 wireless charging controller, paired with external drive tube for wireless charging.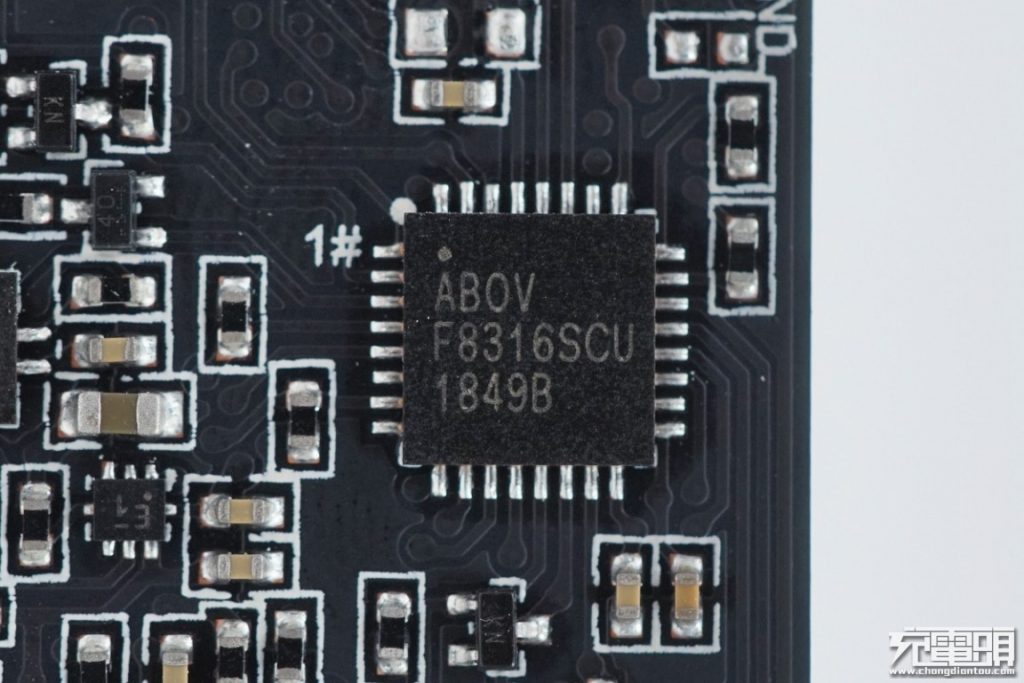 ABOV F8316 MCU for power bank and wireless charging control.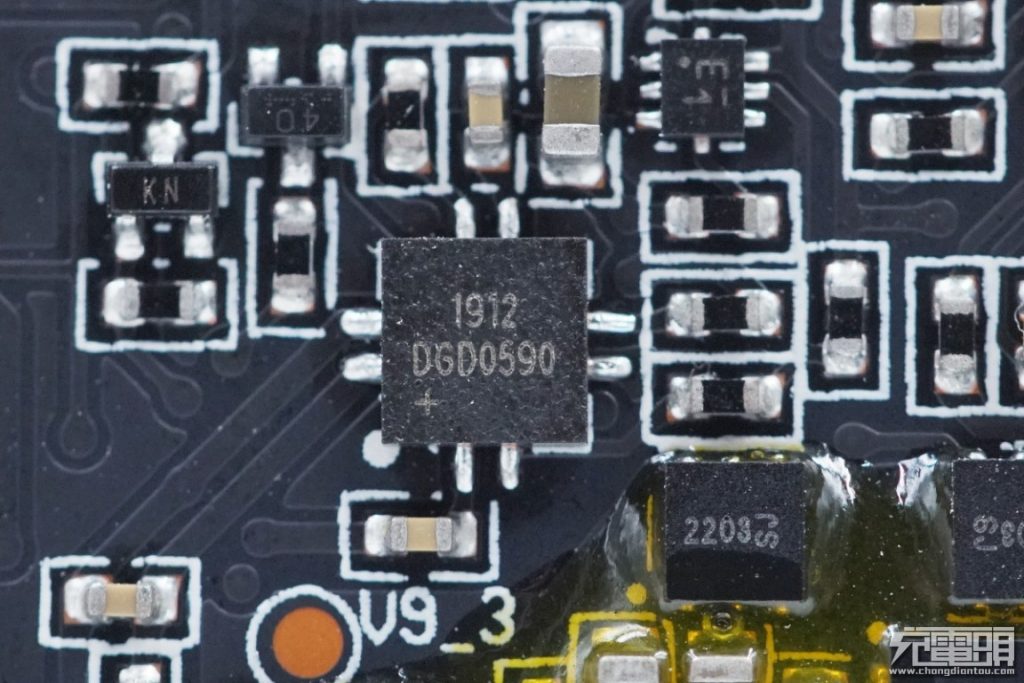 DIODES DGD0590 High-frequency high-low side gate half-bridge driver with minimal external components for wireless charger, motor drive, and logic level mos driver.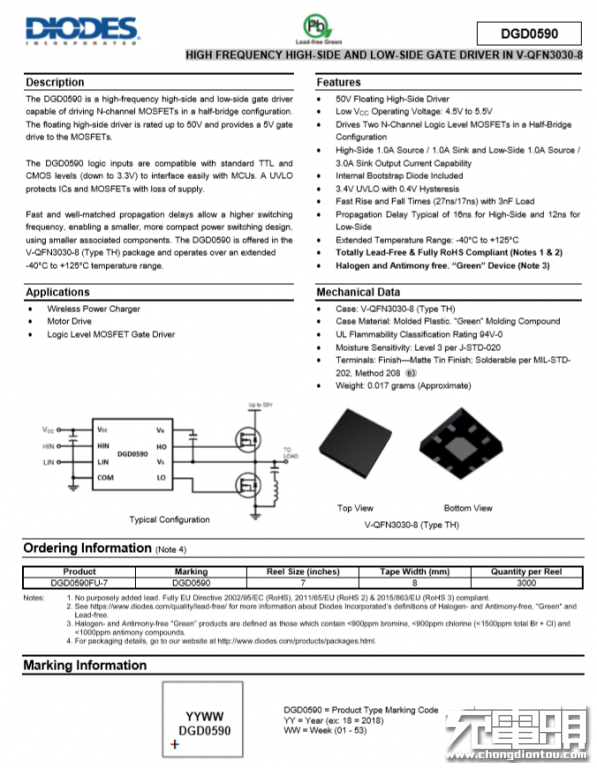 Detailed specification of the DIODES DGD0590.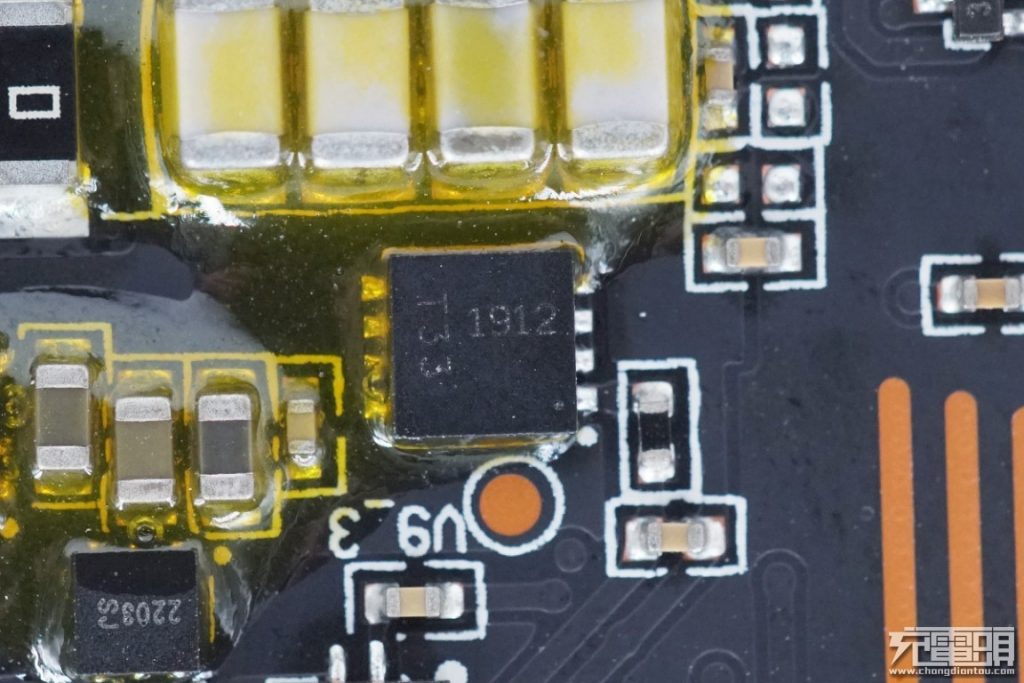 DIODES wireless charging power tube.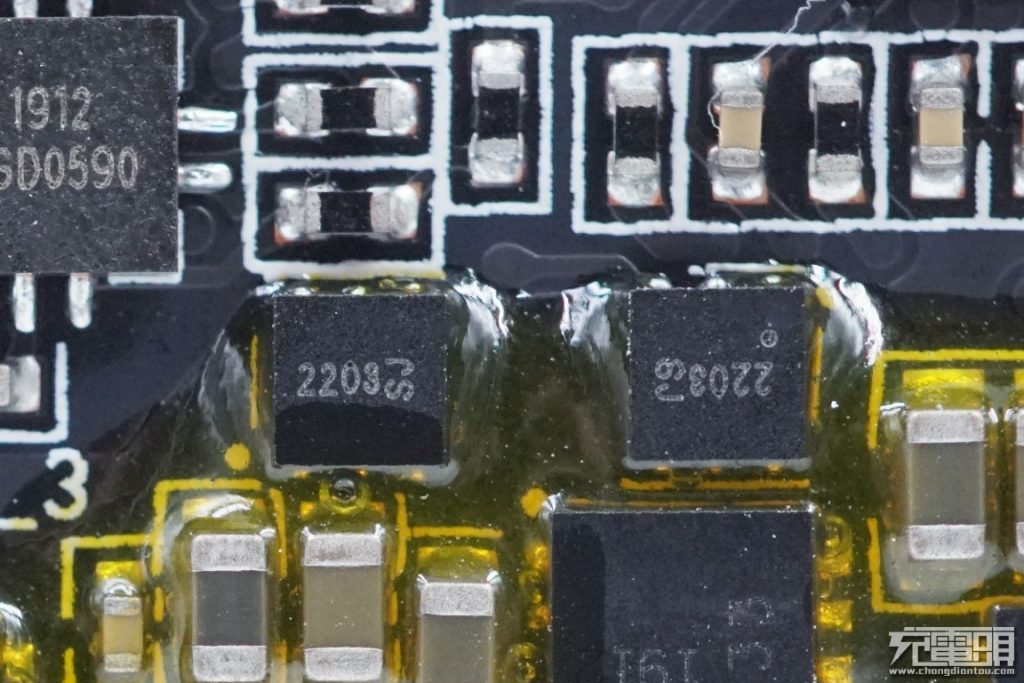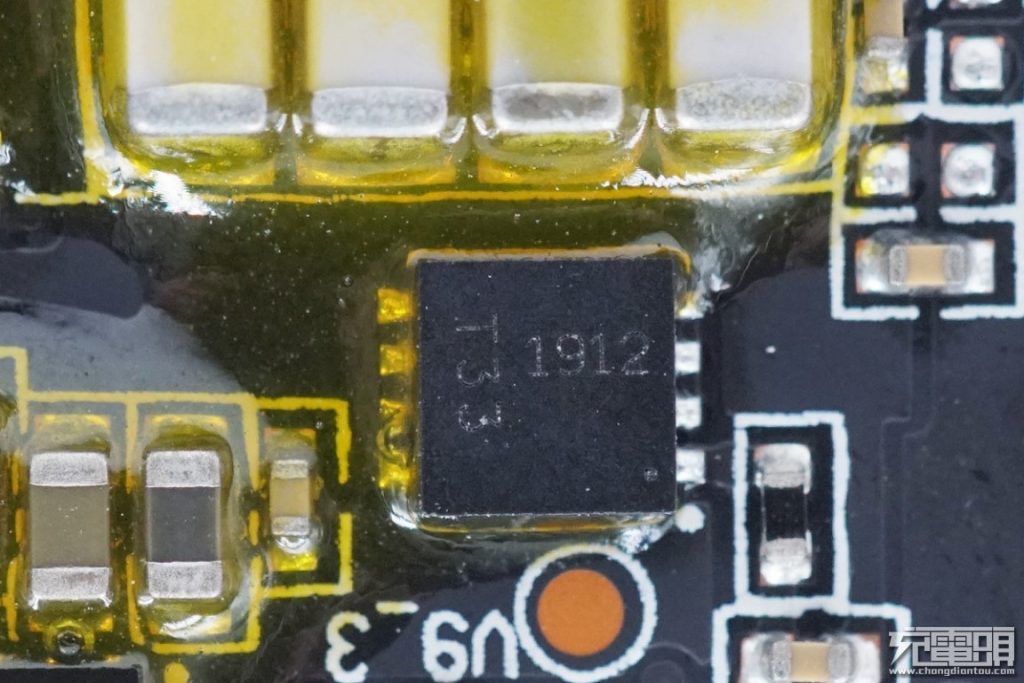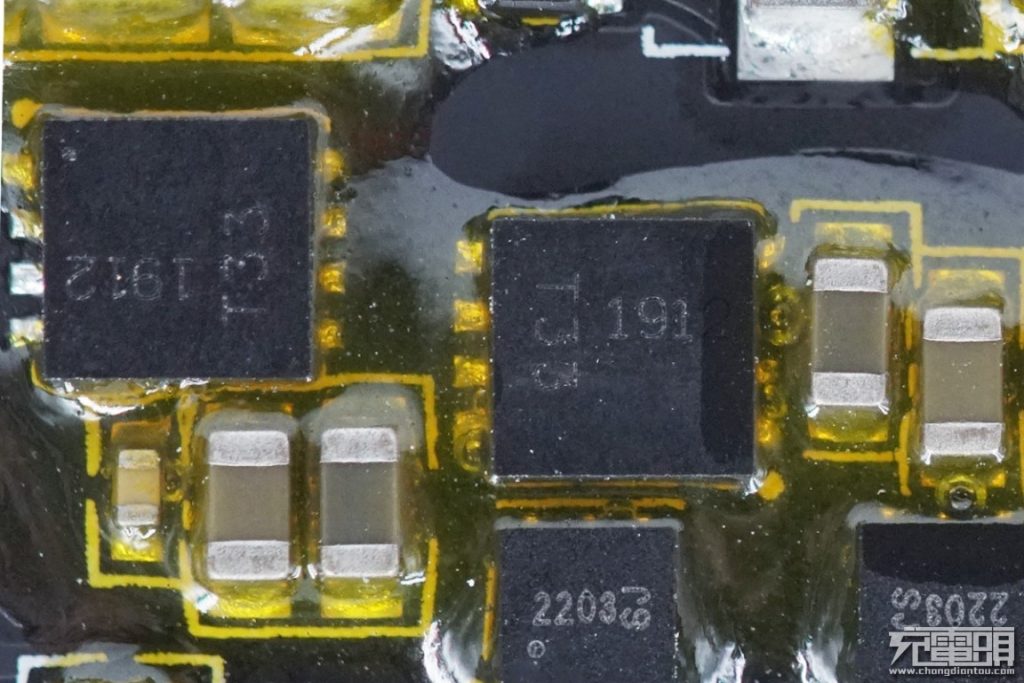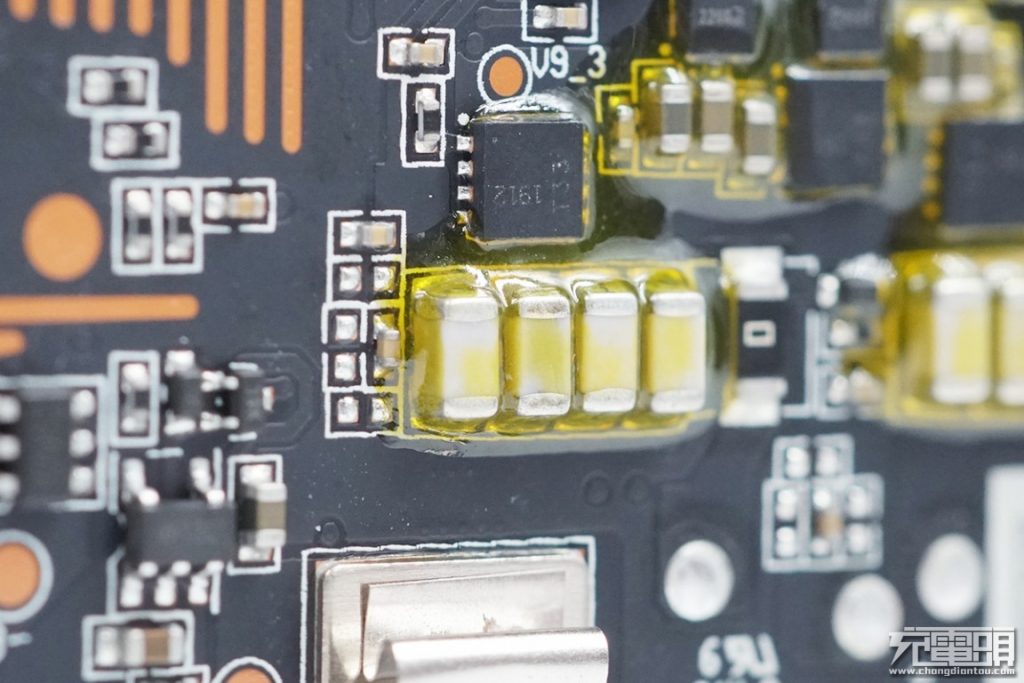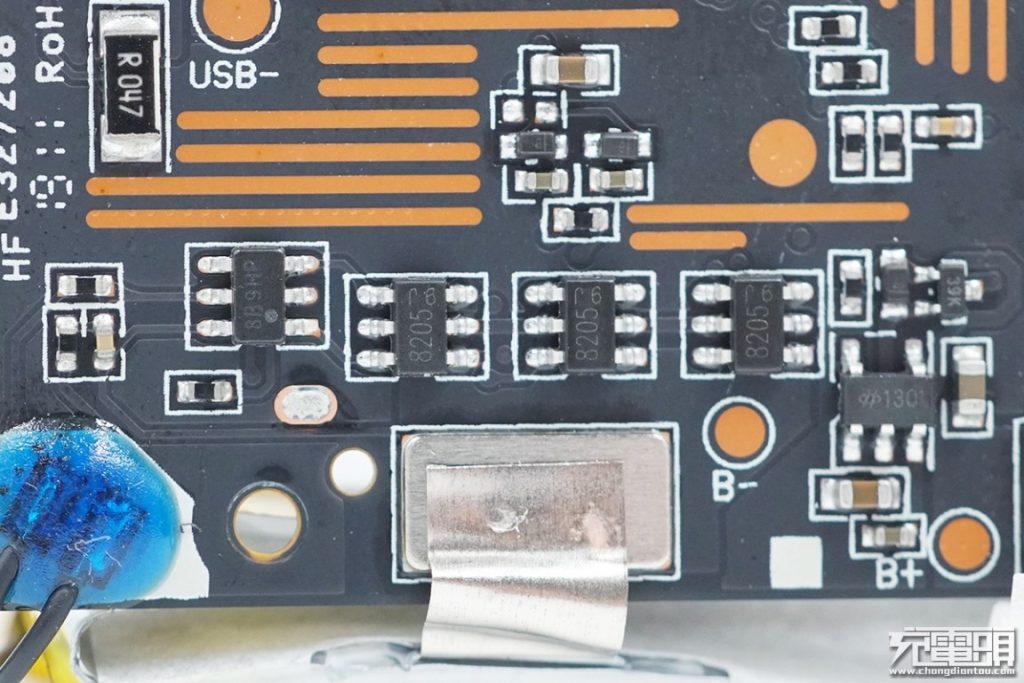 Lithium battery protection circuit with multiple 8205 in parallel.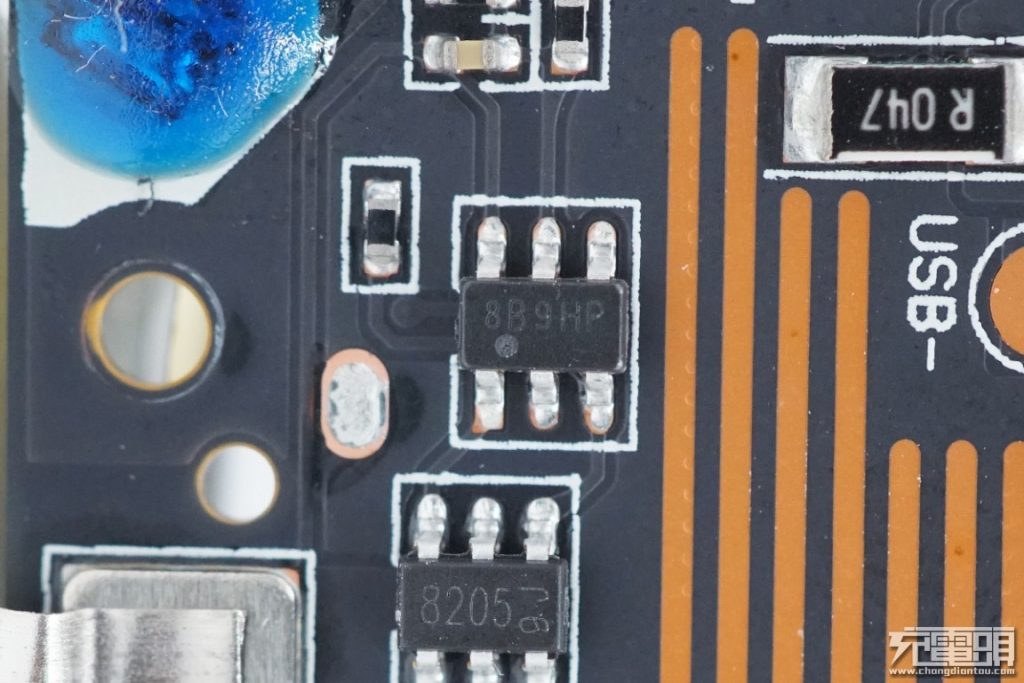 Battery protection IC.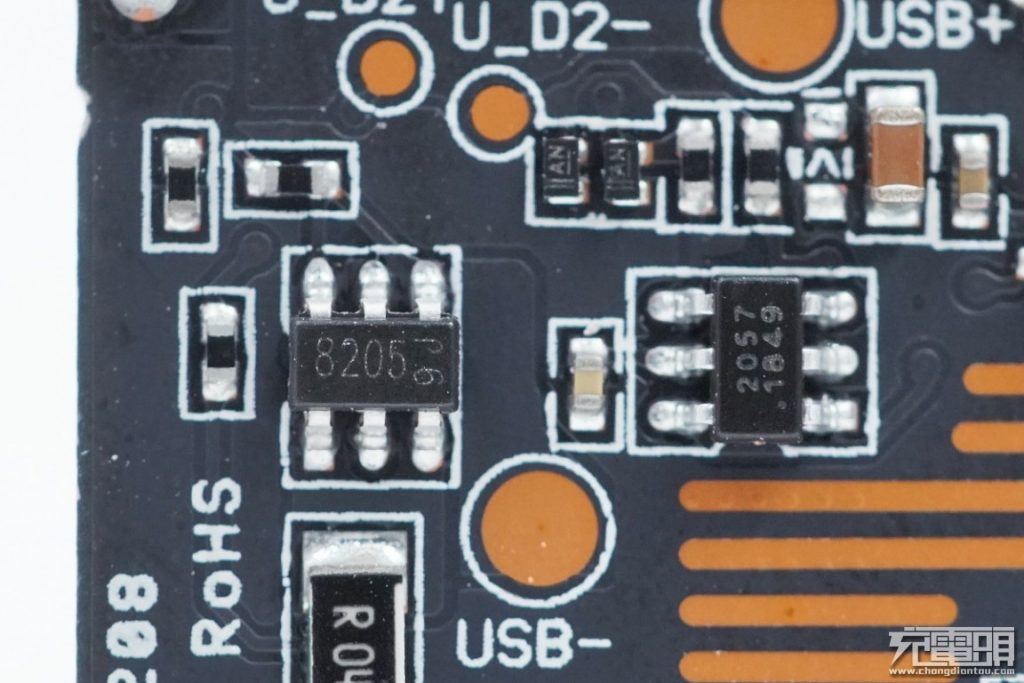 The 8205 and rs2057 switch responsible for turning off the output.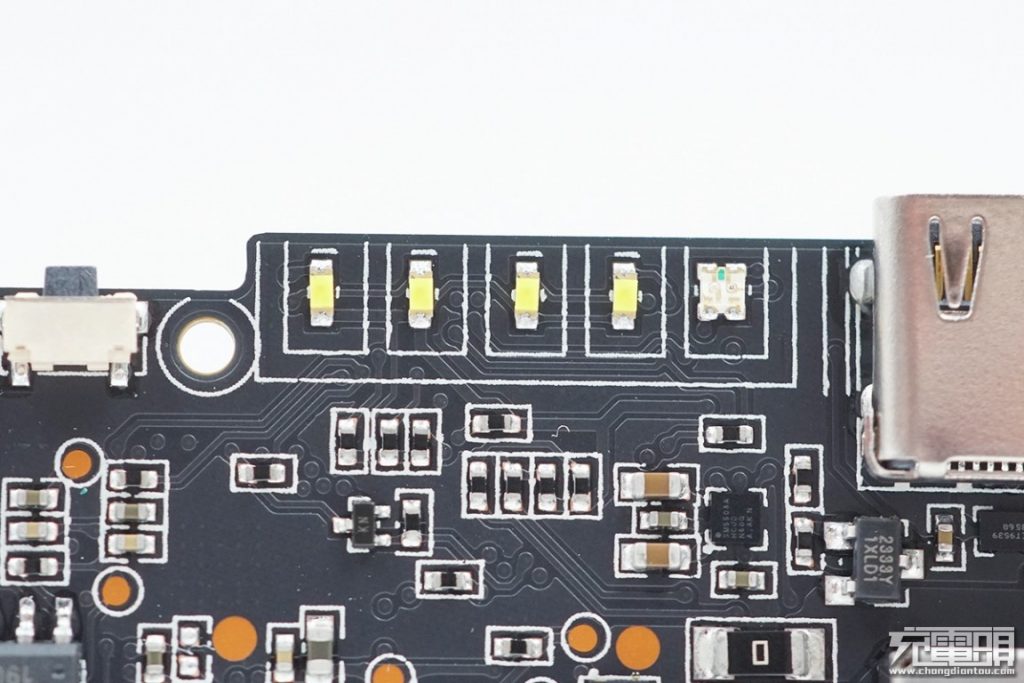 Battery indicator and tri-color LED wireless charging indicator.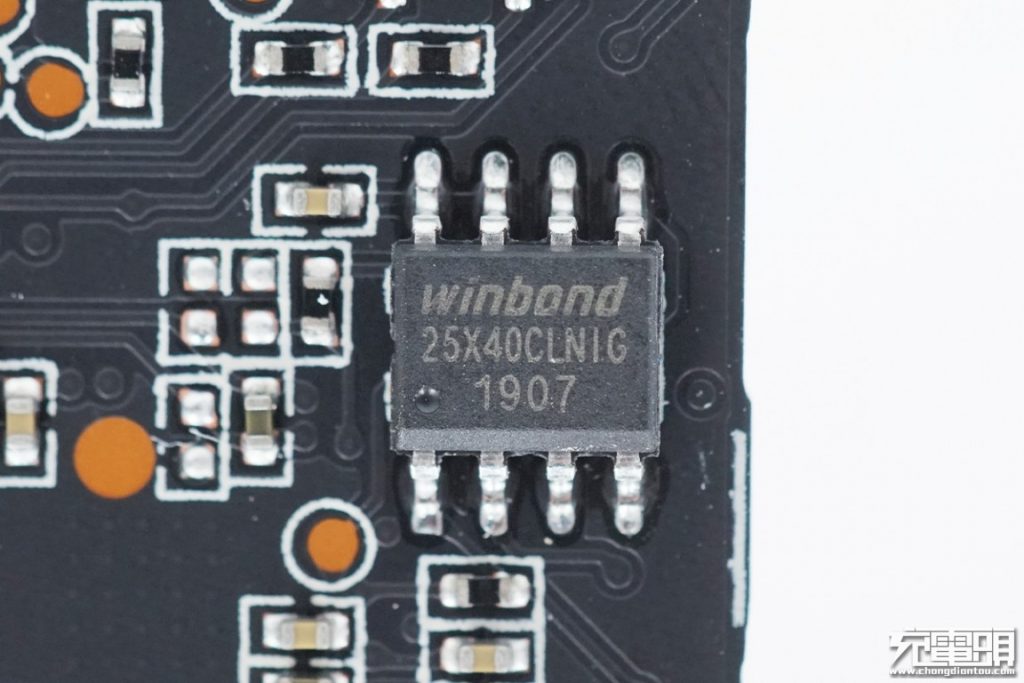 Winbond flash memory to store wireless charging information.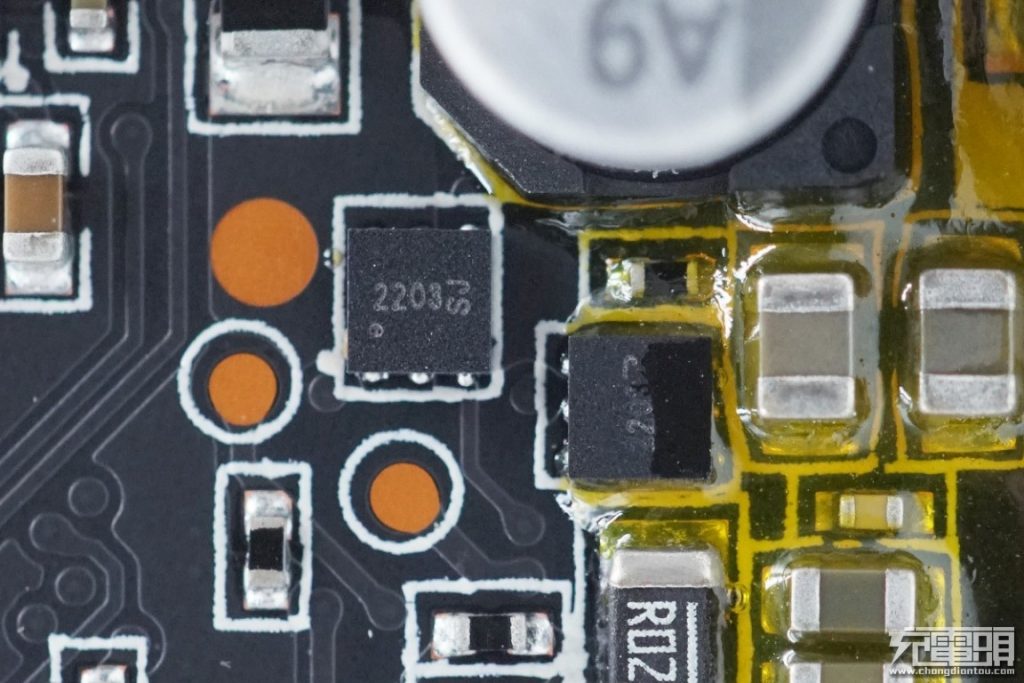 Power switch mos tube.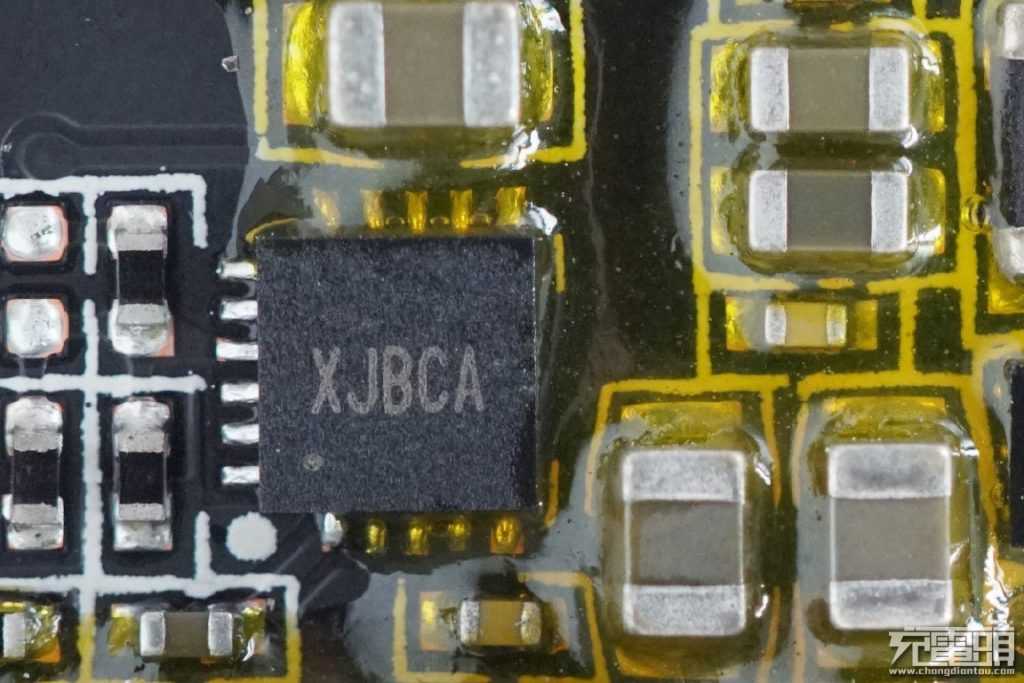 Boost IC from Silergy with XJBCA lettering.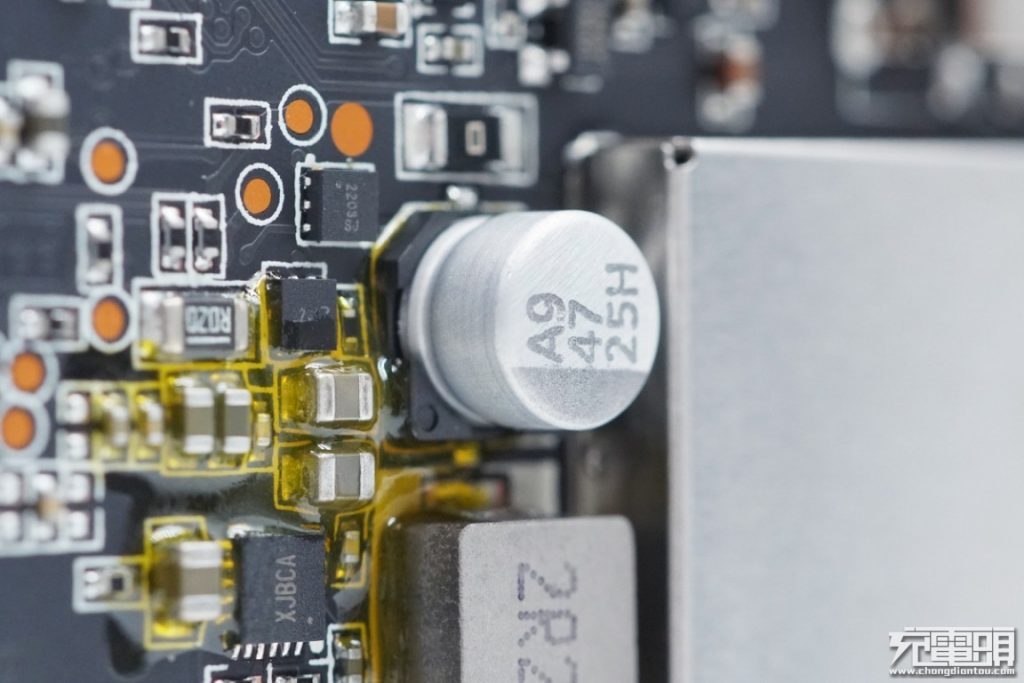 Boost output filter capacitor, 47μF, 25V.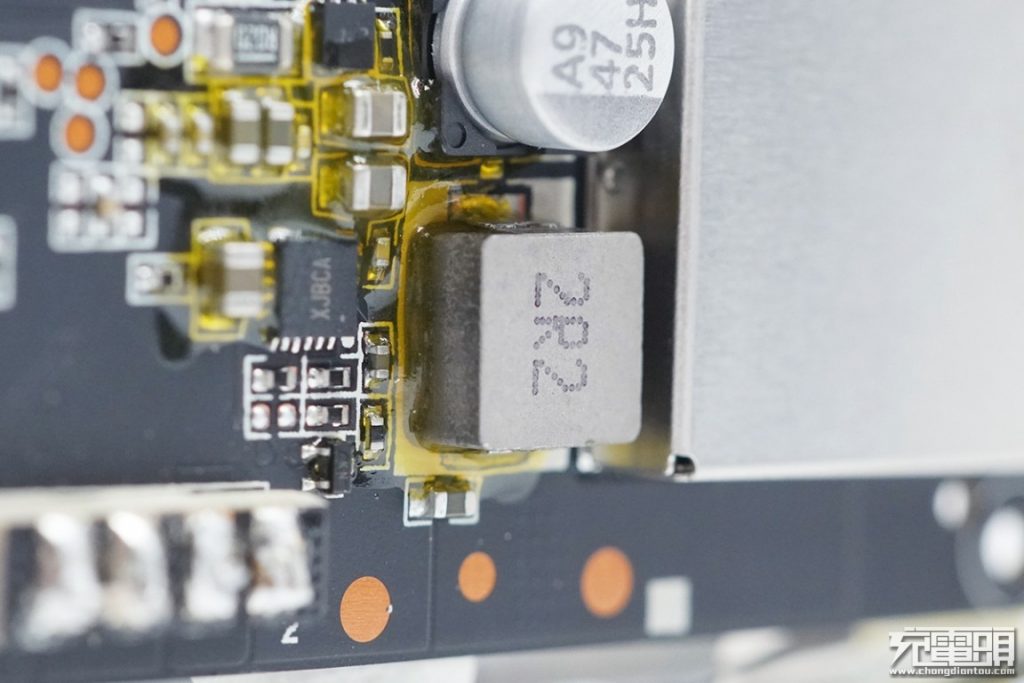 The 2R2 boost inductor boosts the battery voltage for wireless charging.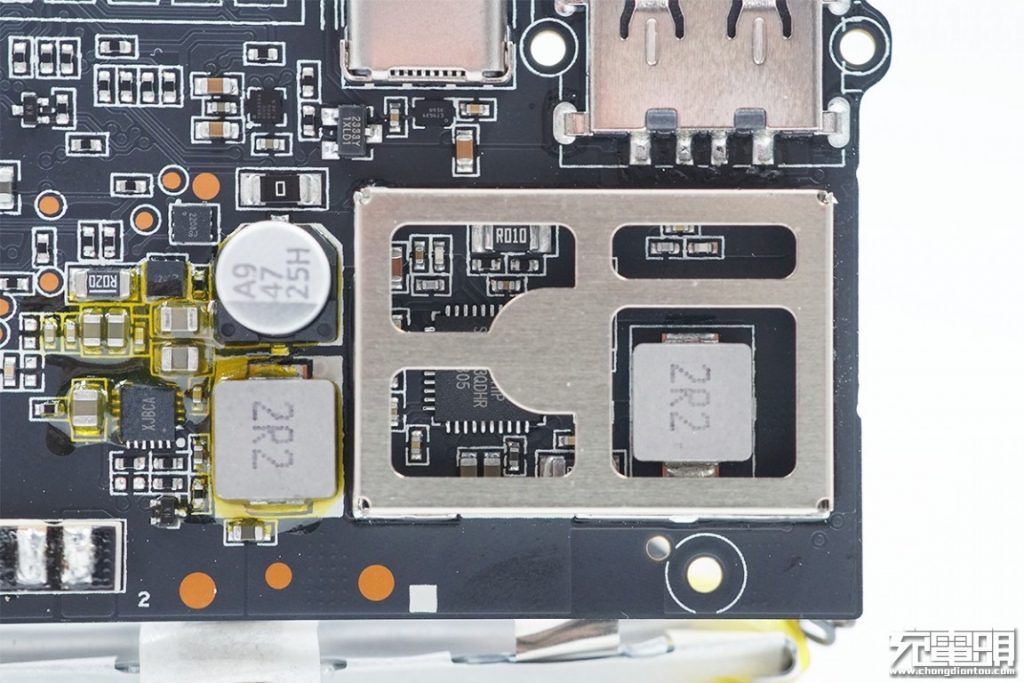 Inside the shield is a step-up and step-down circuit of the power bank, and on the left side of the shield is the boost circuit for wireless charging.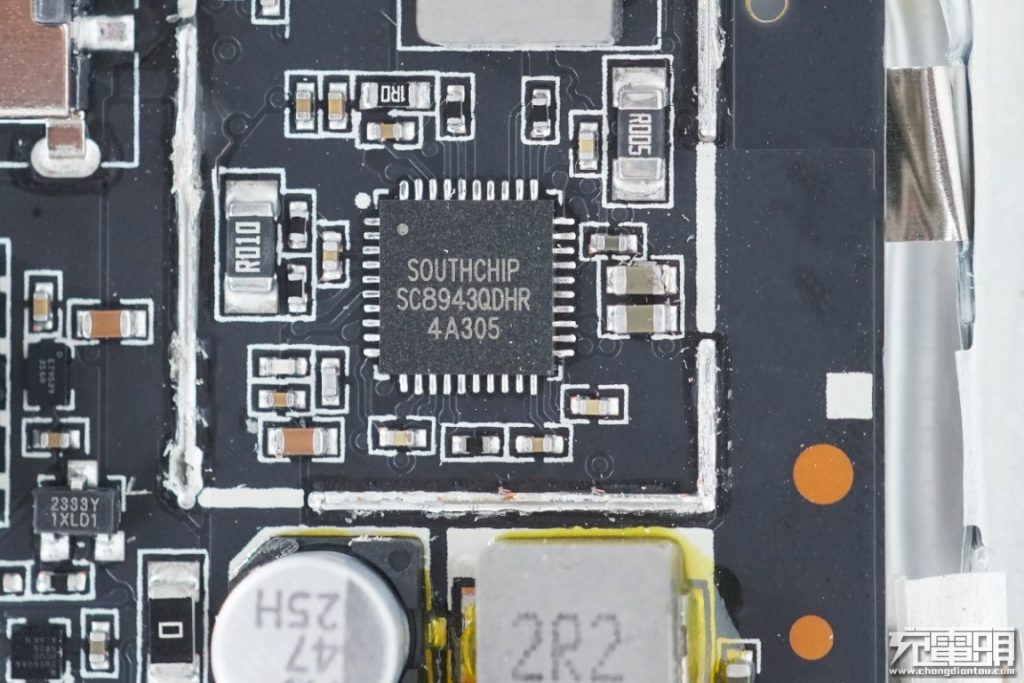 The Southchip SC8943 buck-boost IC is responsible for charging and discharging of the power bank.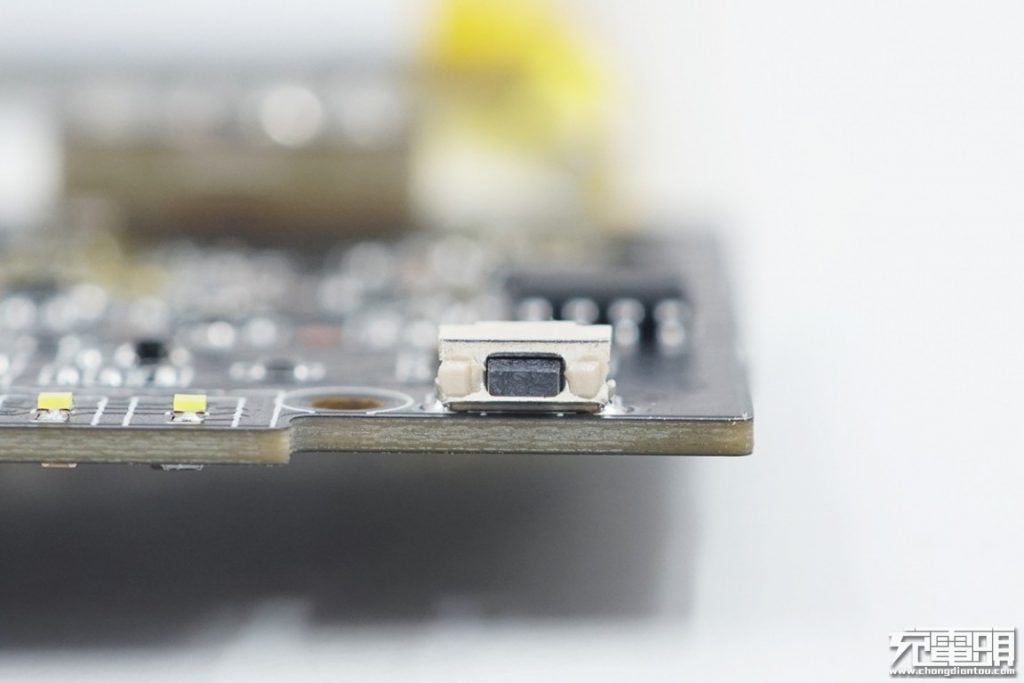 The power and battery activation button.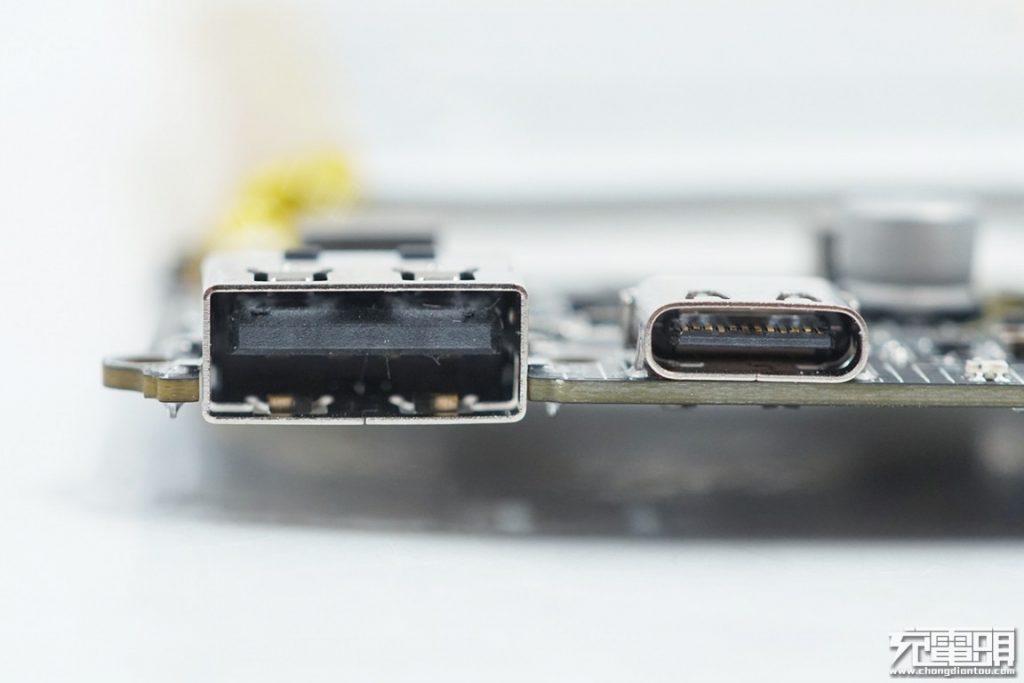 USB-A output port.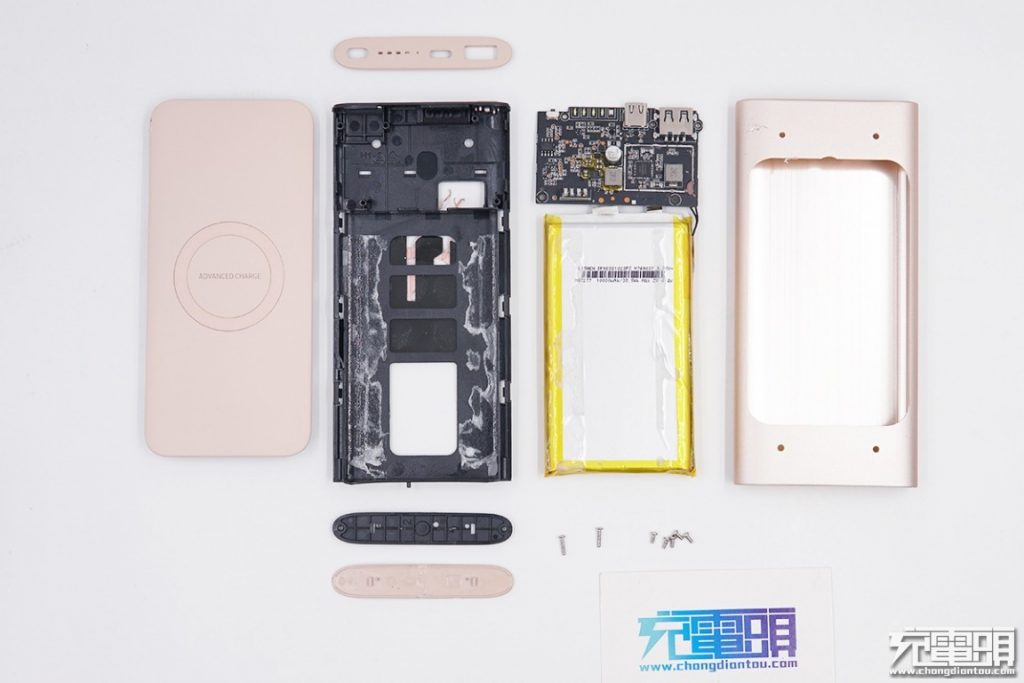 All the components.

III ChargerLAB conclusion

As Samsung's first wireless power bank, the design and craftsmanship of the EB-U1200 remain the Samsung quality as expected. It features a high-quality battery with temperature detection, Southchip SC8943 buck-boost IC for battery management, and IDT wireless charging solution for wireless charging.
Note: ChargerLAB is reader-supported. Our editors independently research, test, and recommend the best products. We may earn commissions on purchases made from links on our site.
Source: chongdiantou