Xinspower Launched the First 140W Multi-Port PD 3.1 GaN Fast Charger
Recently, Xinspower Launched two models of 140W Multi-Port GaN Fast Charger with the latest PD 3.1, and it is slightly smaller than the original Apple's 140W inbox charger.
PT1401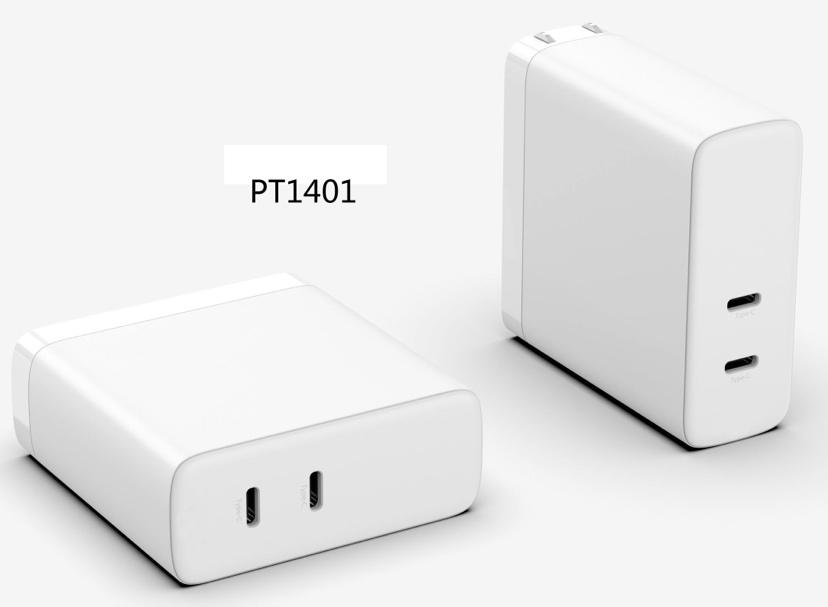 The first model is PT1401.
It's equipped with two ports and can support almost all fast-charging technologies.
It's powered by 3rd Generation GaN Power IC and the latest PD 3.1 charging protocol, which can provide smaller size and higher power.
It can also charge two laptops simultaneously at 100W and 35W or one laptop at 140W (28V 5A).
PQ1401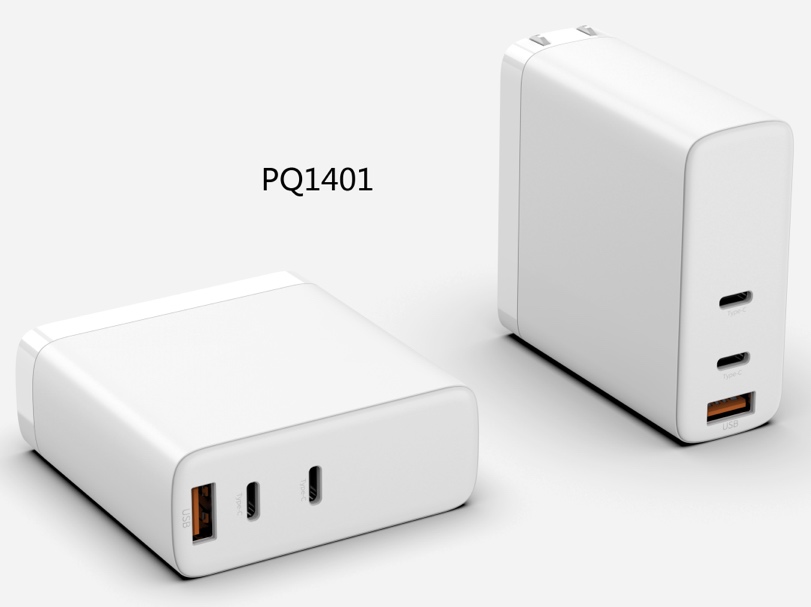 The second one is a 3-in-1 fast charger, model is PQ1401.
It can simultaneously charge three devices at full speed, such as one laptop and two smartphones.
It's powered by Xinspower V-Dynamic™ smart charging technology, enabling them to charge virtually any USB-C device at its fastest possible speed.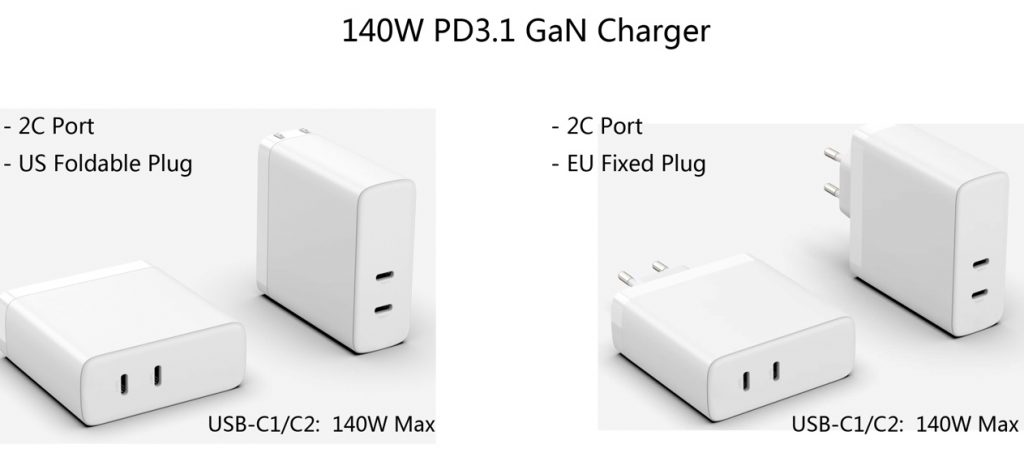 Unlike most Si and earlier discrete GaN devices, Xinspower has continued to develop its family of GaN powered chargers, which are provided in very small, low-profile, and powerful for different application requirements.
The latest update of PD 3.1 can enable higher power (up to 240W) over a full-featured USB-C cable and connector.
So, it can be used in larger Notebook PCs, Gaming PCs, Desktops, Workstations, Docking Stations, and Displays.
From now on, consumers can rely on a single charger to virtually fast charge all of their devices.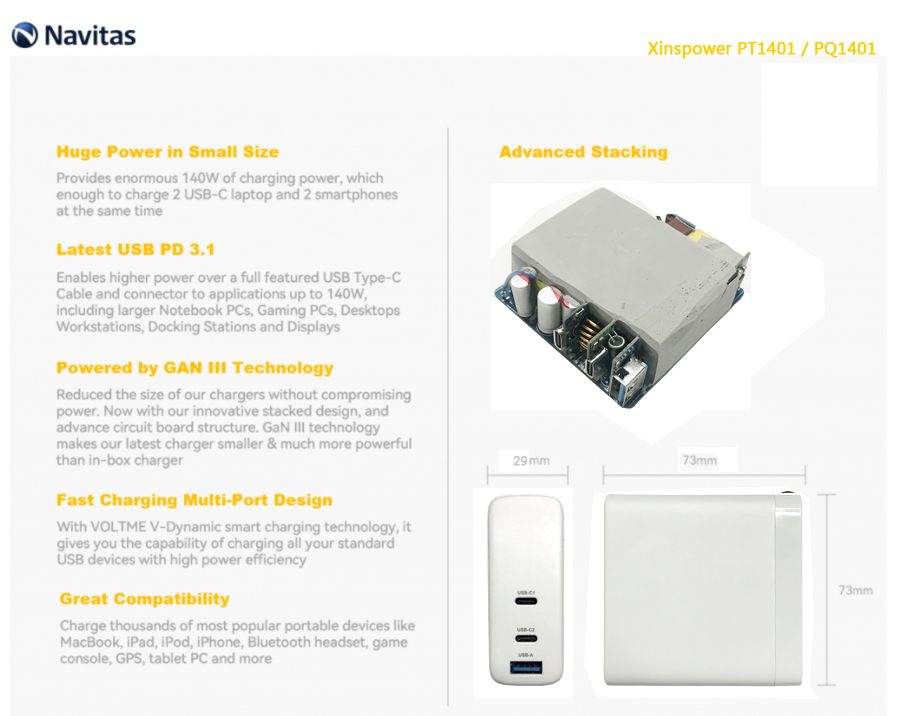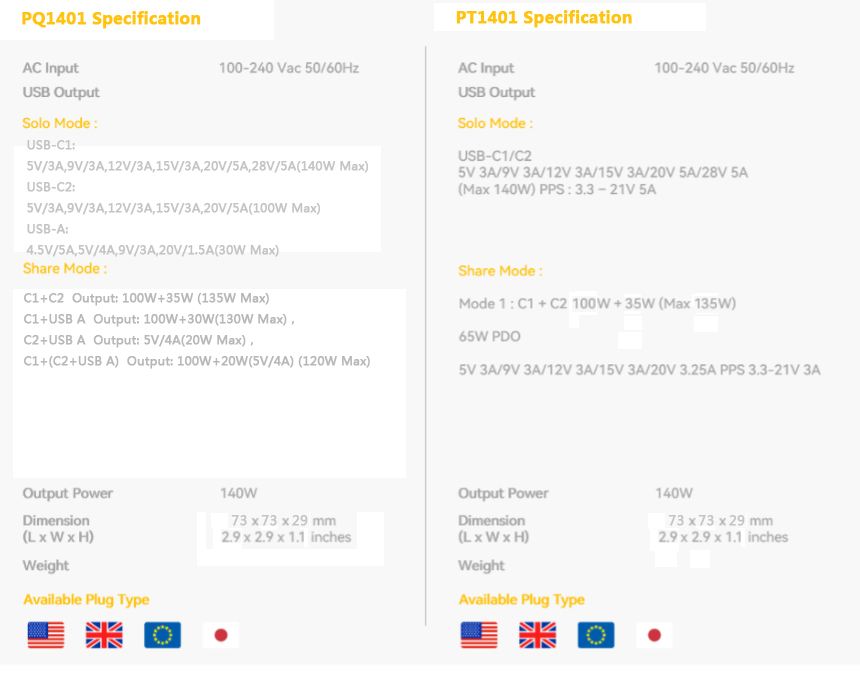 Here are the specs of those two chargers.

About Xinspower
Shenzhen Xinspower Technology Co., Ltd (XinSPower) was founded in 2008 and is the world's leading manufacturer of switching power supplies, smart chargers, and consumer electronics.
We focus on the R & D, design, production and sales of switching power supplies, chargers, and other power products.
At present, we mainly produce all kinds of PD(GaN)/QC intelligent charging series, and cooperate with many famous brands domestically and abroad.
Xinspower has been recognized by everyone through its high-quality products and services, and has formed a good reputation among customers.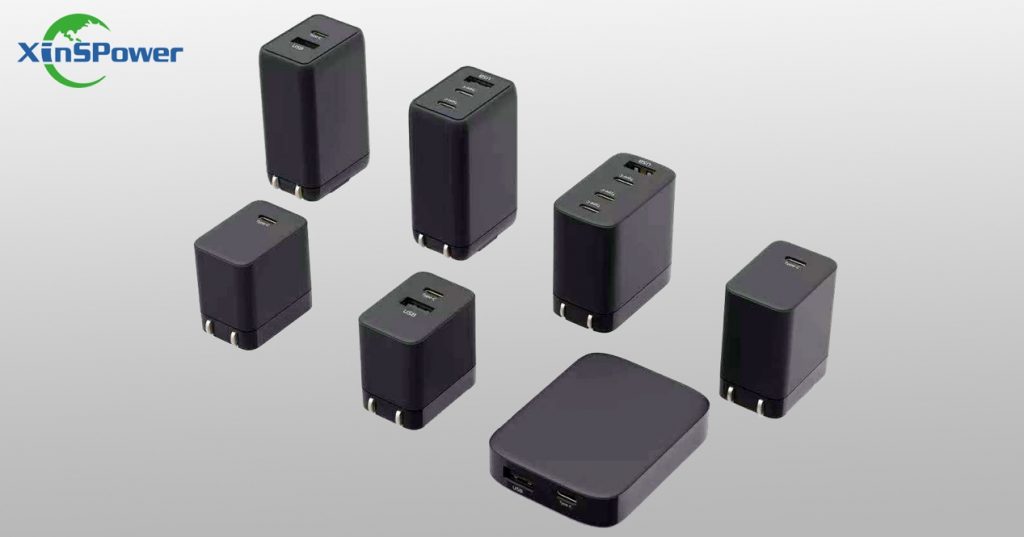 You can visit www.xinspower.com for more information about Xinspower.
The article is originally written by @
Yi
posted on Chargerlab. All rights reserved.