Power Density Breaks the Record | Power7's 65w Cookie-Size Charger Becomes Tiny Cannon in Your Pocket
In recent years, there is a rapid development of power chargers in digital products. While the products are designed with delivering more power to charging mobiles and notebooks, their sizes are getting smaller. Recently, Power7 Technology adopted ANHI Semiconductor's and SGT's IC solution to launch an ultra-thin charging device. This 65W charger reaching 1.83W/cm³ power density sets a new record!
Power7 Technology designs and manufactures wireless storage, mobile power devices and peripheral solutions for computers and mobile OS. It became well-known worldwide for its excellence in technology, creativity, design innovation, quality and service. It has 20 years of experience in the field of OEM/ODM and Electronic Manufacturing Services (EMS).
ANHI Semiconductor Group focuses on the development of high-performance power devices and modules (including silicon-based and silicon carbide-based). ANHI can provide customers a complete service from application solutions to customer's experience. ANHI is a semiconductor company as a key investment target invested by the Jinan Municipal Government and Foxconn Semiconductor Group.
Overview
Power7's 65W charger adopts a flat design concept. Its thickness is close to a mobile phone. This product doesn't bulge out in your pockets. It is available in white and black colors with matt surface.
Performance parameter
Power7's 65W charger is absolutely outstanding in terms of performance. It has a single USB-C interface configuration, and the edge is inlaid with a metal ring to prevent wear. Its maximum output power is up to 65W. It can charge notebooks, tablets, mobile phones, Bluetooth headsets and all other digital products. When plugged into a socket, the design allows the cable to stick to the wall, making the space tidier.
Foldable Pins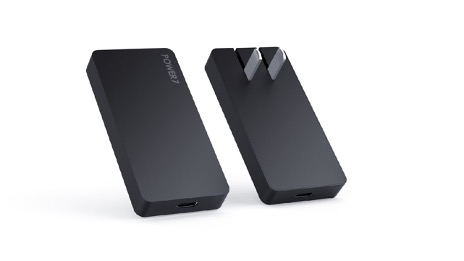 Power7's 65W charger has also added a foldable pins structure. When bring it to travel, the pins are folded and stored in the enclosure. The whole appearance is integrated and will not rub against other luggage items. In addition, its flat shape makes it more convenient to carry than other chargers.
Power Density: 1.83W/cm³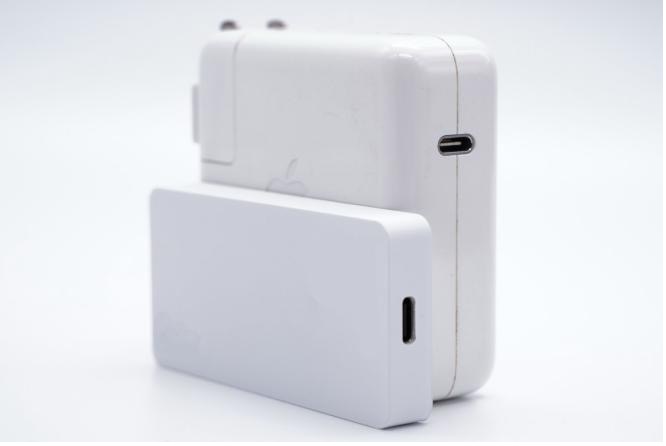 Power7's 65W charger also takes into account the high power output. Its dimension is 40.03mm X 81.99mm X 10.81mm, and the weight is 69.5g. After calculation, the power density has reached 1.83W/cm³!  It breaks the 1W/cm³ mark, approaching 2W/cm³, which is far exceeding the current industry level.
PDO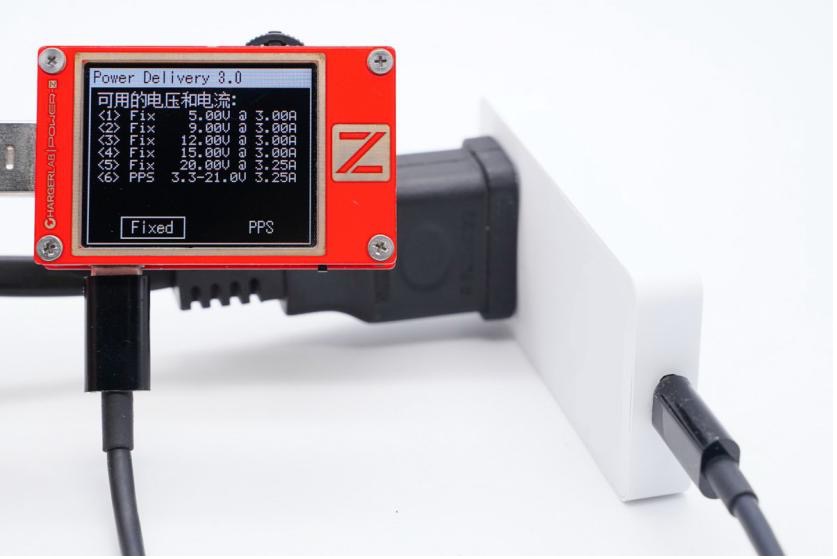 Using POWER-Z KT002 USB tester to read PDO messages, the charger is made based on PD3.0 fast charging standard, supports 5V 3A / 9V 3A / 12V 3A / 15V 3A / 20V 3.25A. It also contains 3.3-21V 3.25A, a set of PPS voltage subset. This product is so small, but it has a complete PDO voltage and long-span PPS support.
Fast Charge Protocol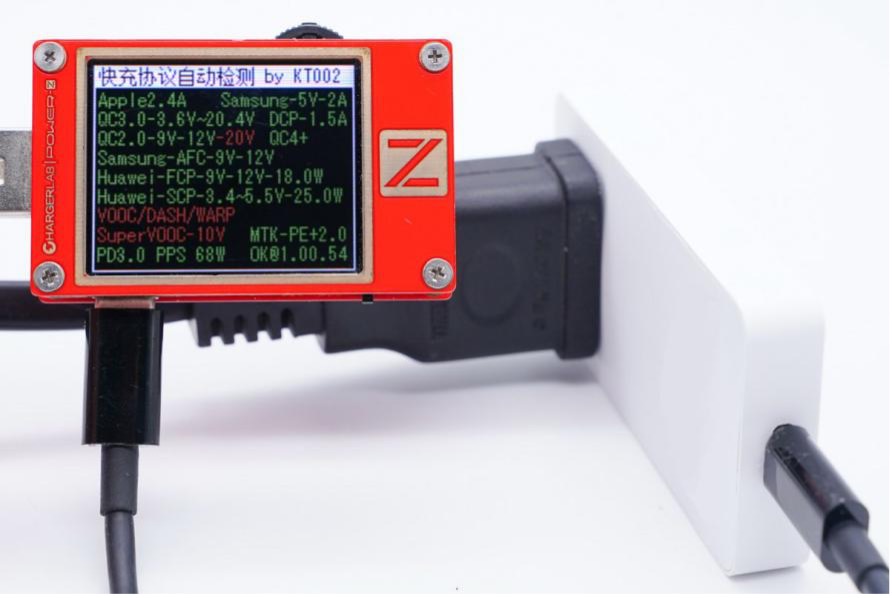 Besides USB PD fast charging standard, the Power7's 65W Charger also has a fast charging protocol, supporting Apple 2.4A, DCP, Samsung5V2A, QC3.0, QC2.0, QC4+, AFC, FCP, SCP, PE+, and other common fast charging protocols. It is suitable for new and old devices on the market.
Power7's 65W Cookie-size Charger is accepting orders now.
For details, please contact: 
ET YI
+86 13651485557 (same number on WeChat)
Aalon Kuang
+86 18576813332 (same number on WeChat)
The article is originally written by @
Yi
posted on Chargerlab. All rights reserved.