MOMAX Launched 67W 3-Port GaN Charger
Hong Kong-based MOMAX is a well-known brand in the consumer electronics industry, specializing in creating innovative and high-quality accessories for smartphones, tablets, laptops, and other portable devices. In recent years, MOMAX has ventured into the power bank and charger markets and has gained a reputation for producing some of the most advanced and efficient charging solutions available.
One of their latest offerings is the MOMAX 67W 3-Port GaN Charger, which boasts a range of impressive features that make it stand out from other chargers on the market. It has higher power, a smaller size, and most importantly, lower heat generation.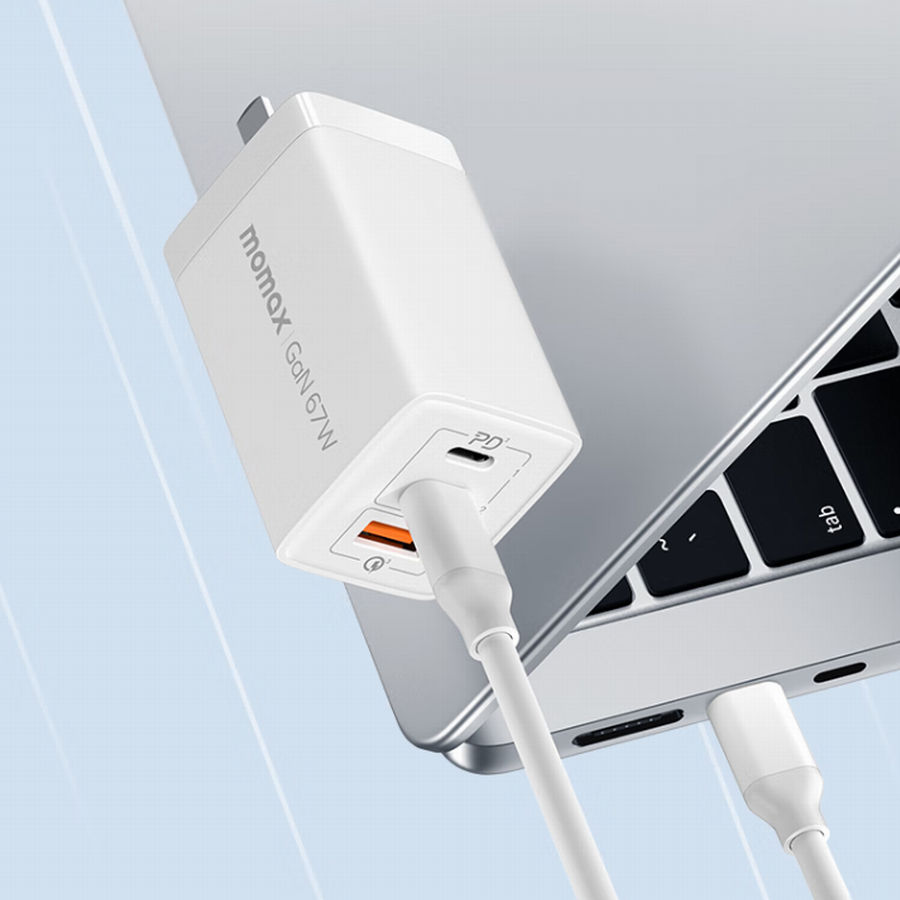 The specific model of MOMAX 67W 3-Port GaN Charger is UM30, which is a fully upgraded version of the previous MOMAX 65W 3-Port GaN Charger (model UM20). It adopts a new generation of Gallium Nitride (GaN) technology and potting process while maintaining the same 2C1A layout, creating a smaller and lighter product with even more power output and lower heat.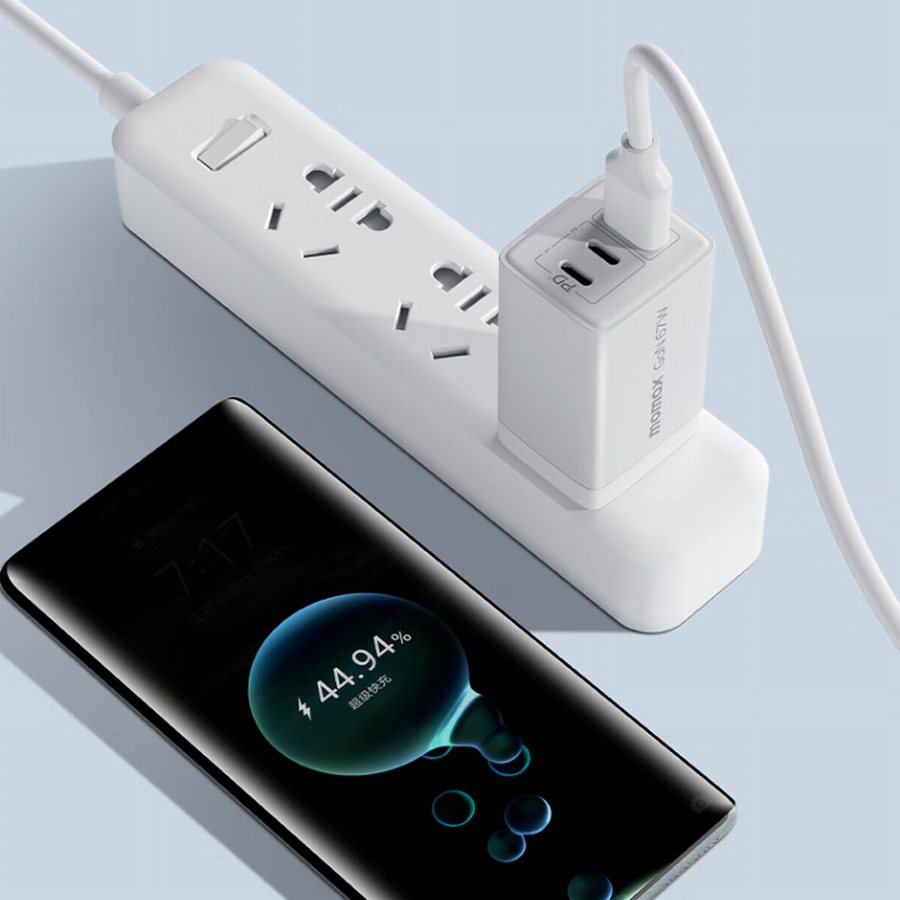 The MOMAX 67W 3-Port GaN Charger features a 2C1A three-output port design, where either USB-C1 or C2 can be used independently with a maximum output of 67W. Such a design makes it easier for users to charge their devices, no matter which USB-C port they use. Five Fixed PDOs of 5V3A, 9V3A, 12V3A, 15V3A, 20V3.35A are available, along with another set of PPS voltage subsets, ranging from 3.3-11V3A. The USB-A port offers a high-power output of 60W, with also five fixed PDOs of 4.5V5A, 5V4.5A, 9V3A, 12V3A and 20V3A. It provides support for multiple devices charging, with power distribution strategies like 45W+20W and 45W+15W being available.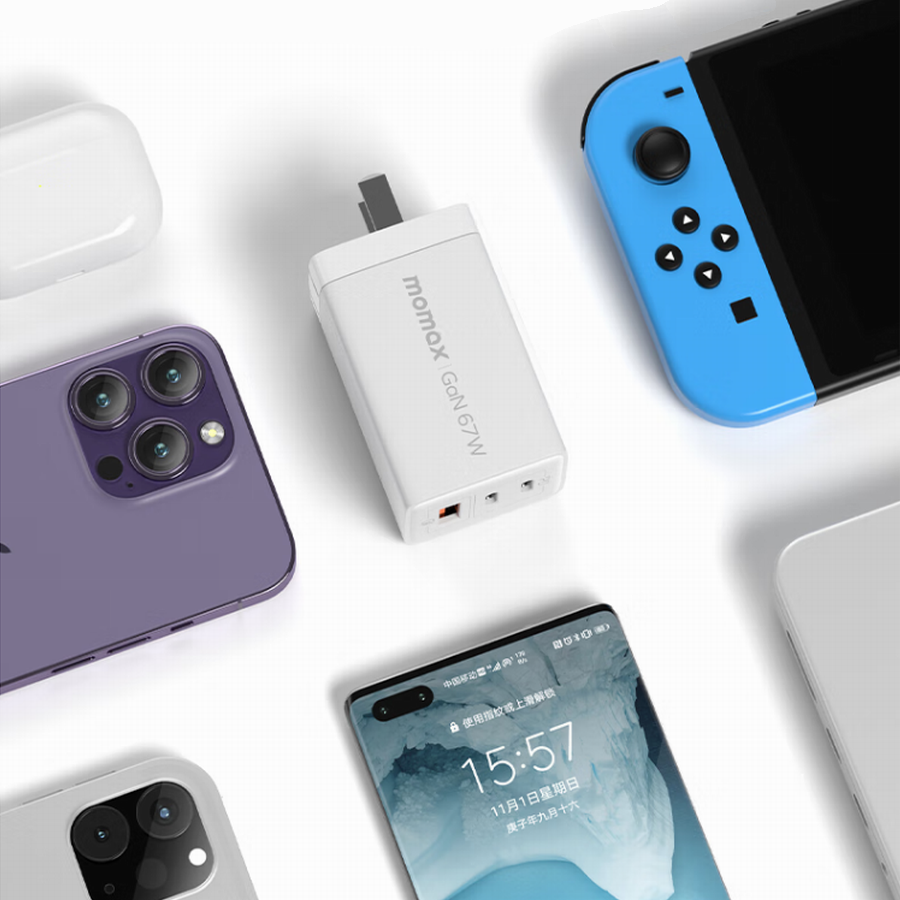 With its ability to provide fast charging of up to 67W, the MOMAX 67W 3-Port GaN Charger can handle a range of large electronic devices such as notebooks, with MacBook Pro taking about 1.5 hours to reach a full charge. Additionally, it supports smartphones such as iPhone 14 and is compatible with several fast charging protocols like USB PD, PPS, QC3.0, SCP, FCP, and AFC, thus catering to numerous digital devices.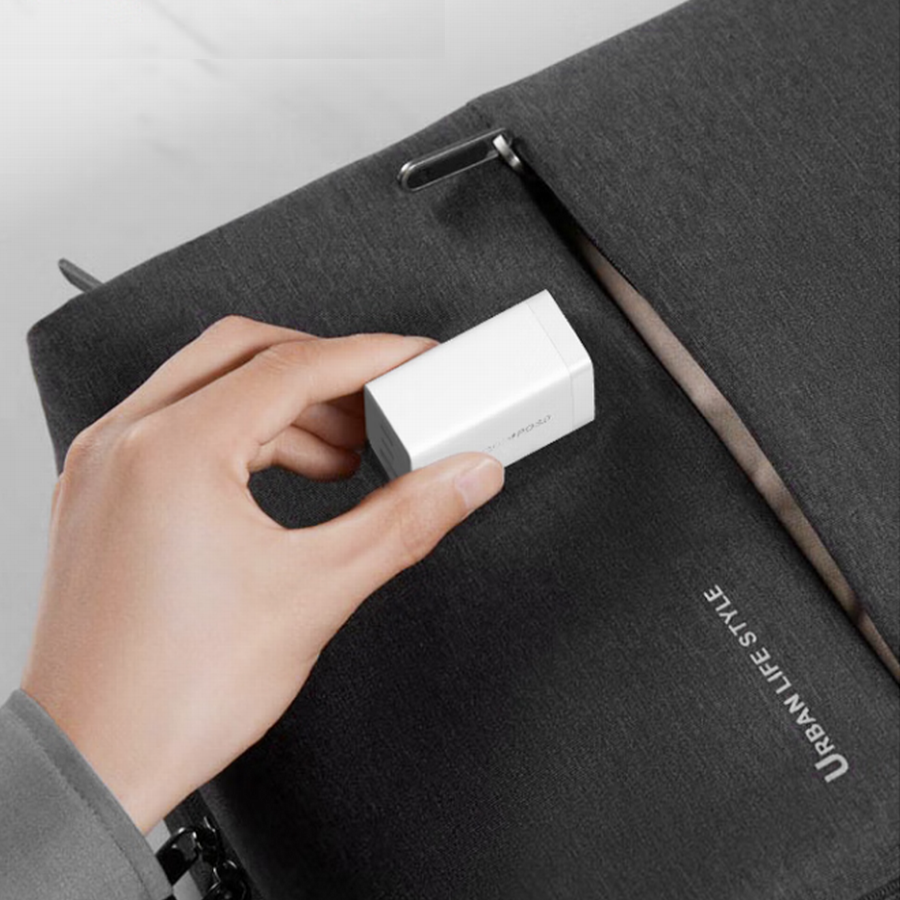 Also, the gadget has a fixed-plug design and supports a wide voltage range of 100-240V ~ 50/60Hz, which makes it compatible with different power grids while travel around the world. Its size is 33 x 38 x 61.5mm (1.30 x 1.50 x 2.42 inches) without the plug, equivalent to 77.12cm³, making it even smaller than its predecessor by 7%. It also features increased power density, giving an output of 0.87W/cm³, and a weight reduction to just 115g.
Summary of ChargerLAB
In conclusion, the MOMAX 67W 3-Port GaN Charger (model UM30) is a fantastic piece of technology that provides users with fast and convenient charging capabilities for their devices. Its use of GaN technology and a potting process allows for a smaller, lighter product with increased power output and lower heat. The 2C1A three-output port design, along with support for multiple charging protocols, makes it compatible with various digital devices. With a maximum output of 67W, it can handle large electronic products like notebooks and offers a high-power output of 60W for USB-A devices. It also supports power distribution strategies such as 45W+20W and 45W+15W when charging multiple devices. Its fixed-plug design and wide voltage range make it easy to use when traveling, and its compact size and lightweight nature make it portable and hassle-free. Overall, the MOMAX 67W 3-Port GaN Charger is an excellent tool for individuals who require efficient and quick charging solutions for their digital devices.
Related Articles:
1. Review of MOMAX 35W PD International Travel Power Adapter
2. Teardown of MOMAX MoVe 100W Triple Ports Car Charger (2C1A)
3. MOMAX Released Upgraded Magnetic Wireless Battery Pack with Stand
本文系作者 @
Joey
原创发布在 Chargerlab。未经许可,禁止转载。