HTC QC3.0 Power Bank (BB G1000) Teardown Review: Quietly Premium
HTC is fading away. It has been more than 400 days since it launched its last flagship, the U12 Plus, back in May 2018. Although it has released a duo of mid-rangers recently, these products don't best represent the HTC brand as it is known to its fans. Remember the stunning Touch Diamond? The first ever Android HTC Dream? And what about the all-metal HTC One? HTC stands for creativity and premium when it was in full glory.
Obviously, we won't be reviewing phones on ChargerLAB.com. However, if you would agree, one can get a better idea of a brand from its less important product lines. Today we have a power bank from HTC which was released in 2017. Now, let's take a teardown review.

I Design
The HTC QC3.0 power bank is made of polycarbonate material in a rectangular shape with curved sides.

Qualcomm's Quick Charge 3.0 logo on the back.

From top to bottom: power button, battery level LED indicators and USB-C input port, USB-A output port.

Model: BB G1000.
Rated capacity: Normal charging mode: 5Vdc/5700mAh(28.5Wh). Fast charging mode: 5-6Vdc/4700mAh(28.2Wh), 6-9Vdc/3000mAh(27Wh), 9-12Vdc/2050mAh(24.6Wh).
Battery pack capacity: 3.63V/36.48Wh.
USB-C input: 5V/2A, 9V/2A, 12V/1.5A.
USB-A output: 5-6V/3A, 6-9V-2A, 9-12V/1.5A.
Made by DBK.
Curved sides offer a great hand-feel.

Compared to a 1 Yuan RMB coin.

It weighs 197g (6.9oz) which is relatively light among 10000mAh power banks.

Compared to the iPhone Xs.

A compact form factor.

II Test

Using our ChargerLAB Power-Z FL001SUPER USB tester, it shows that the charger only supports QC2.0, QC3.0, and FCP fast charging protocols.

III Teardown

The outer casing of the HTC QC3.0 power bank is fixed with glue inside, and the outer casing can be removed after the support plate is pulled out.

After removing the support plate, we have the PCBA and the battery cells. The PCBA is on the top, and the three cylindrical batteries are placed below with an isolation design. The USB-A socket is soldered on the PCB.

The cell wires are directly soldered to the circuit board. There is a temperature probe attached to the cell to monitor the temperature of the cell in real time, and the output is can be turned off in case of abnormal temperature rise.

Close-up of the USB-A and USB-C ports.

Close-up of the power button.

Three LG batteries are arranged neatly, 18650 format, each has a capacity of 3350mAh, and a voltage of 4.2V when fully charged. We have seen a wide usage of the LG F1L batteries on high-density power banks.

10050mAh in total.
The front of the PCBA is fixed by two screws. There is a main power controller chip in the center. The overall arrangement is relatively clean and tidy.

It is a Qualcomm certified SMB1351 IC for fast charging.

Close-up of the alloy inductor.

EOSMEM NT6008 fast charge protocol identification chip from Taiwan EST Technology, it is Qualcomm certified and supports QC3.0, BC1.2 and other protocols.

8205 MOS tube for closing the output.

Battery pack protection board section, DP8204*2 + DW01.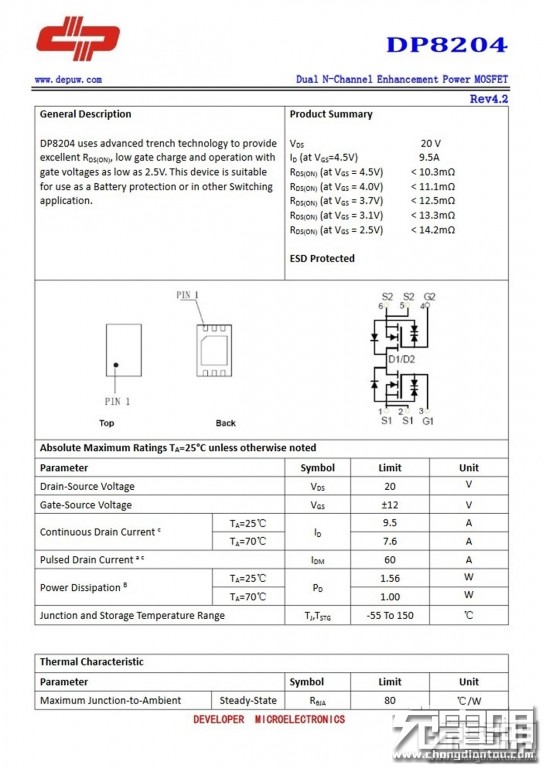 Detailed specifications of the DP8204.

Taking a look at the back of the PCB. There is a patch alloy inductor in the center that is fixed with glue, and power LED indicators with foam isolation compartment to prevent light leaks.

Close-up of the alloy inductor in 10×10 large size package, which effectively reduces the temperature rise of fast charging.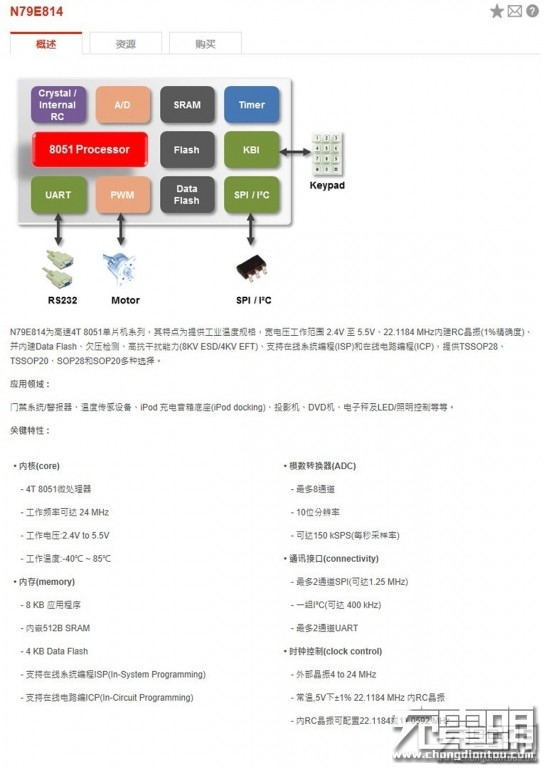 Nuvoton MCU is responsible for power bank protection and battery level display.

TI TPS61088A, which was once the go-to output chip for high-end power banks in the past two years.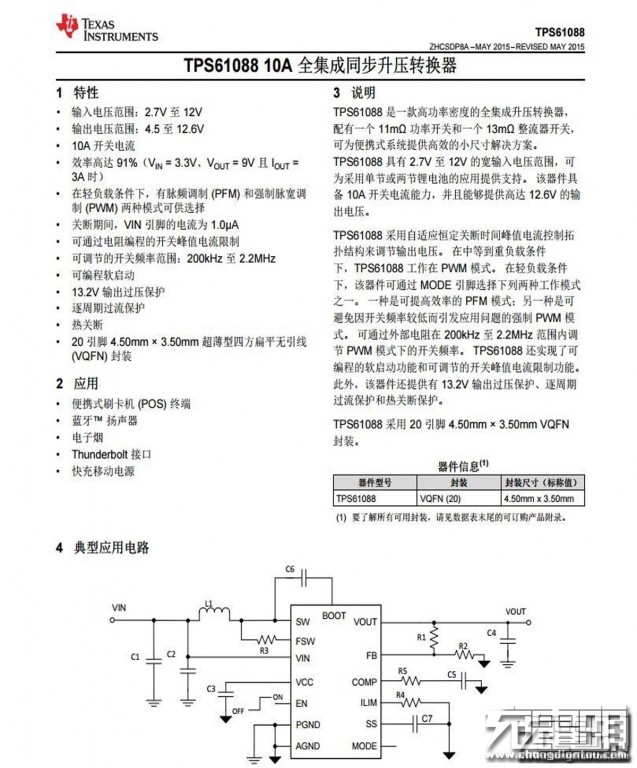 Detailed specifications of the TI TPS61088A. It is now rarely seen because of the high cost and more competitive solutions from Chinese domestic companies.

Battery level LED indicators.

All the components.

IV Conclusion

Back in 2017, with QC3.0 support, USB-C input, and 10000mAh capacity in a light and compact body, the HTC QC3.0 power bank was the flagship of power banks. And today we are still impressed by the thoughtful design and premium components of this accessory made by HTC. However, in an era which USB-PD is the way of the future, the HTC QC3.0 power bank is undeniably dated. But it is THE classic old HTC, being so quietly premium.

Pros:
Two-way 18W QC3.0 charging.
Compact and light.
Premium components.

Cons:
No USB-PD support.

Source: chongdiantou