Experience Next-Level Fast Charging with the CUKTECH P Series 210W Power Bank
CUKTECH, known for designing and producing a range of high-performance fast charging products for brands like Xiaomi and ZMI, recently unveiled its new brand identity. The brand brings together the core team from ZMI and introduces a lineup of new products, including the previously mentioned No. 30 Power Bank and P Series 210W Power Bank. The No. 30 Power Bank has already been released, while the P Series 210W Power Bank is now available for pre-order.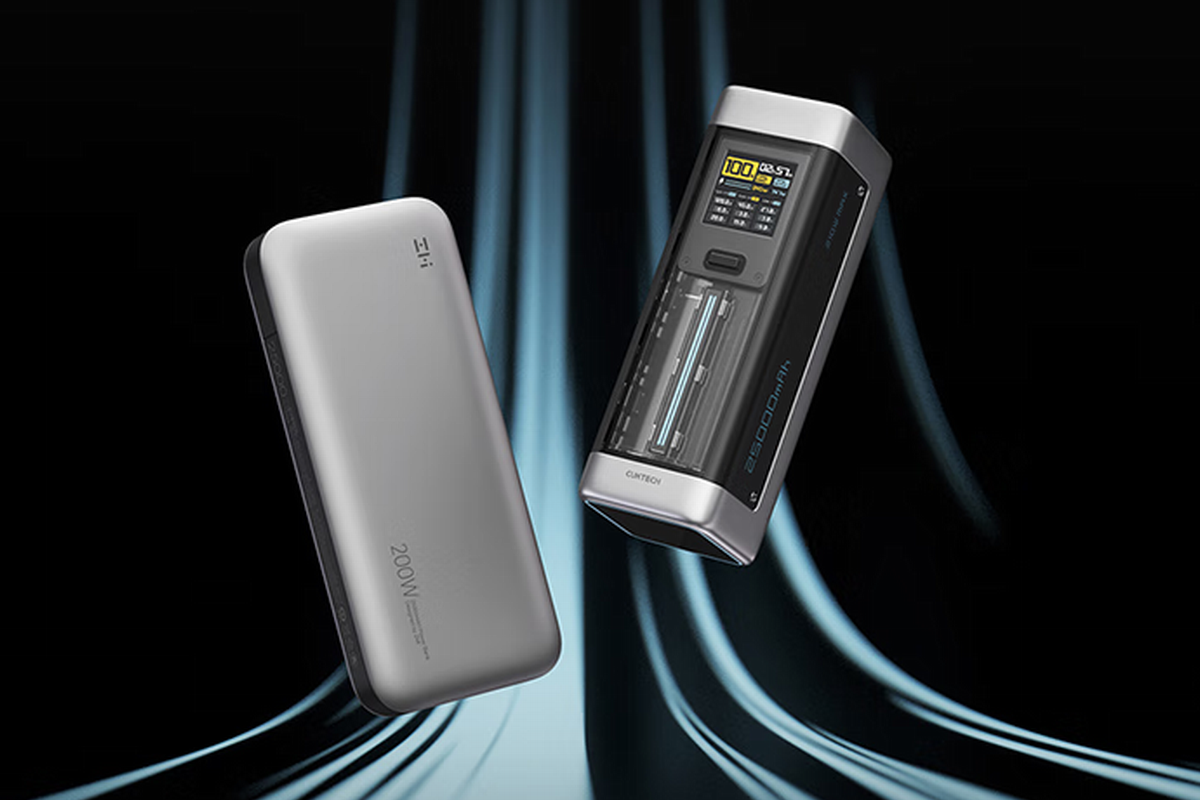 The CUKTECH P Series 210W Power Bank is a high-performance power bank with a capacity of 25000mAh. It boasts a total output power of 210W and features a 2C1A triple-port configuration. Positioned as an upgraded version of the ZMI No. 20 Power Bank, it offers enhanced performance, design, and playability.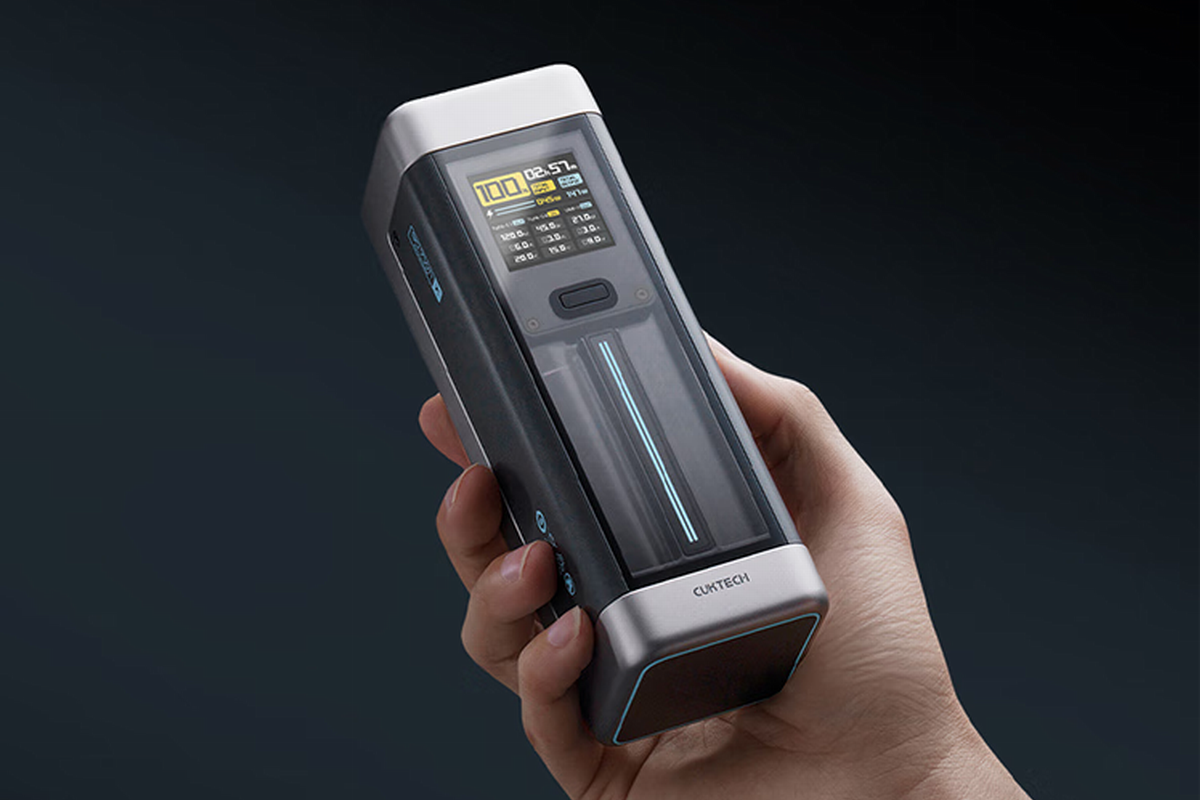 The CUKTECH P Series 210W Power Bank adopts the popular cylindrical structure commonly found in high-performance power banks. The top and bottom are made of rubber with anti-slip properties, allowing it to stand upright. Its classic titanium gray color creates a metallic feel, while the semi-transparent frosted body houses a pulsating blue LED strip, giving it a futuristic and tech-inspired design. The dimensions of the power bank are 55.7 x 55.7 x 160mm (2.19 x 2.19 x 6.3 inches), similar in size to a 12 oz can of cola, and weighs a mere 632g (1.39 lb).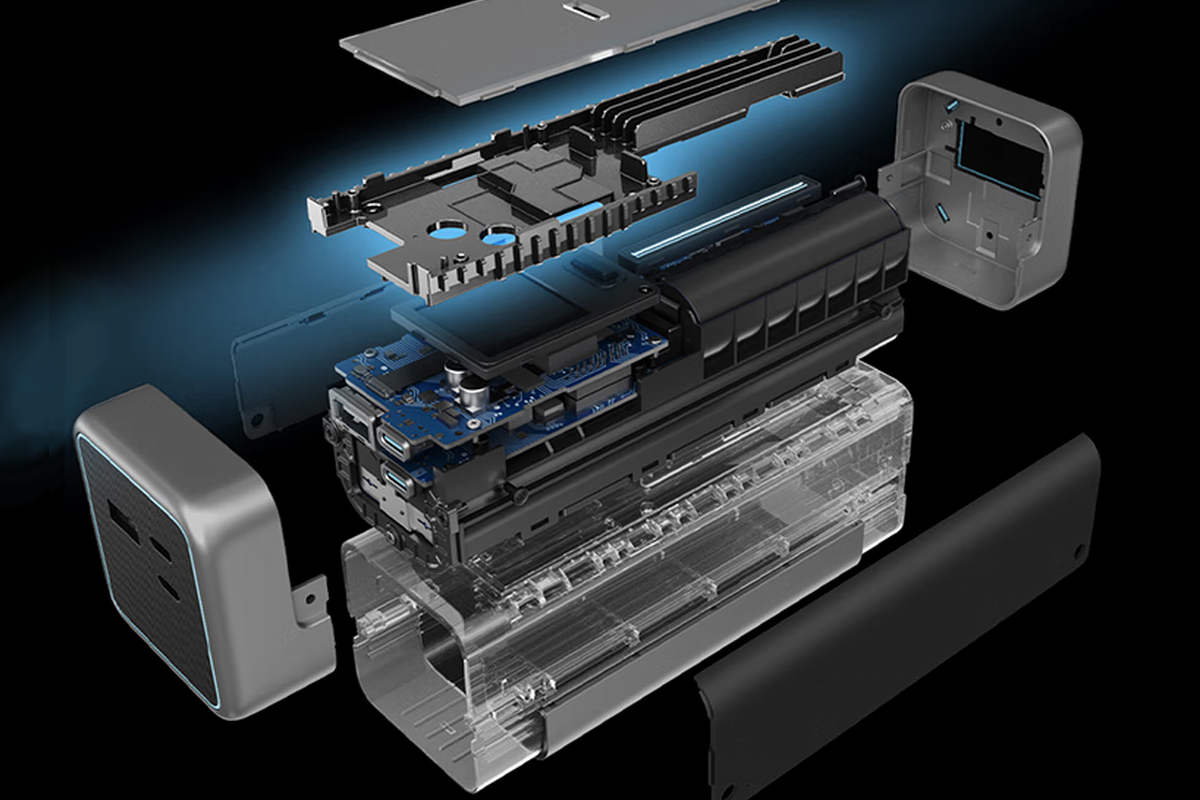 The power bank is constructed using V0-grade fire-retardant materials, providing eight layers of safety protection. It features an efficient heat dissipation system with integral heat sink fins, ensuring sustained high-power output. Additionally, it is equipped with five NTC temperature detection chips that monitor temperature fluctuations in real-time.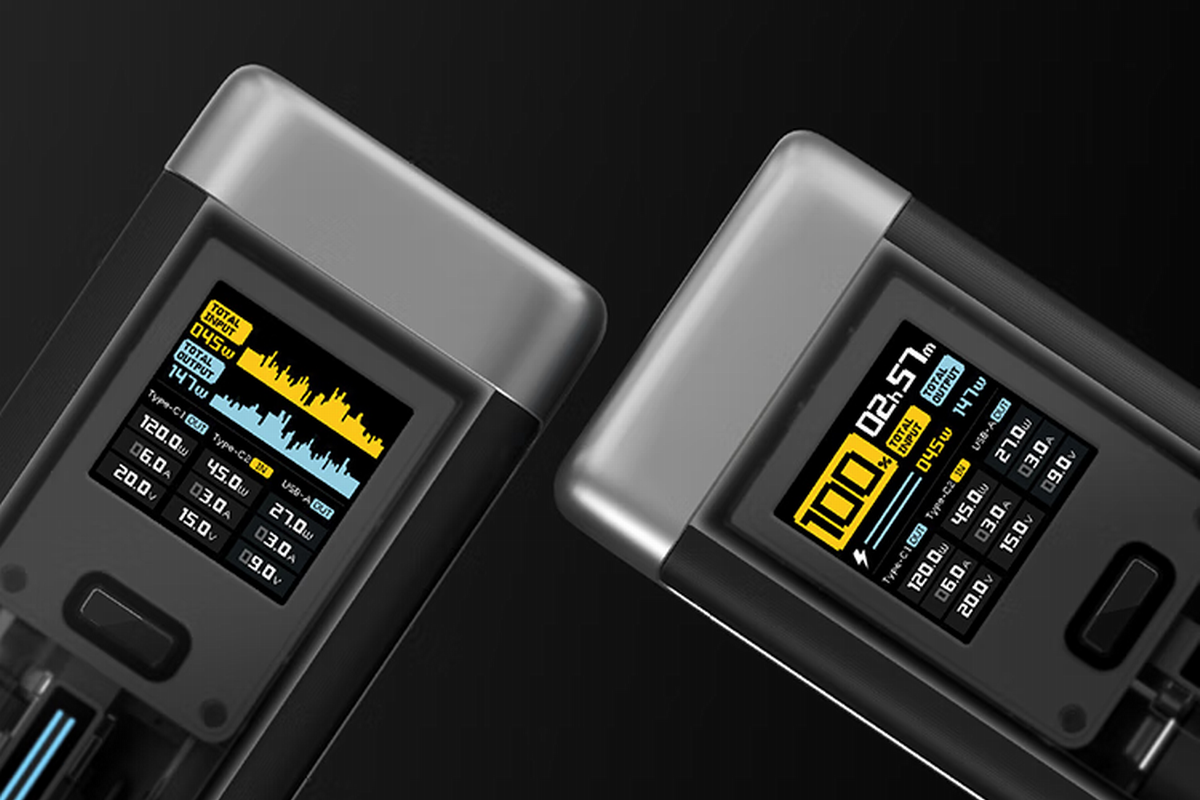 While the ZMI No. 20 offered impressive performance, it lacked interactive features and a geeky touch, only displaying battery percentage. The CUKTECH P Series 210W Power Bank significantly improves the user experience by upgrading to a 1.54-inch TFT multifunctional color screen. This screen provides information such as remaining battery percentage, charging/discharging time, total power, charging/discharging status, single-port status, power, current, voltage, and includes a charging/discharging power curve. With its graphical UI, it offers users a comprehensive display of key parameters, addressing the previous limitations.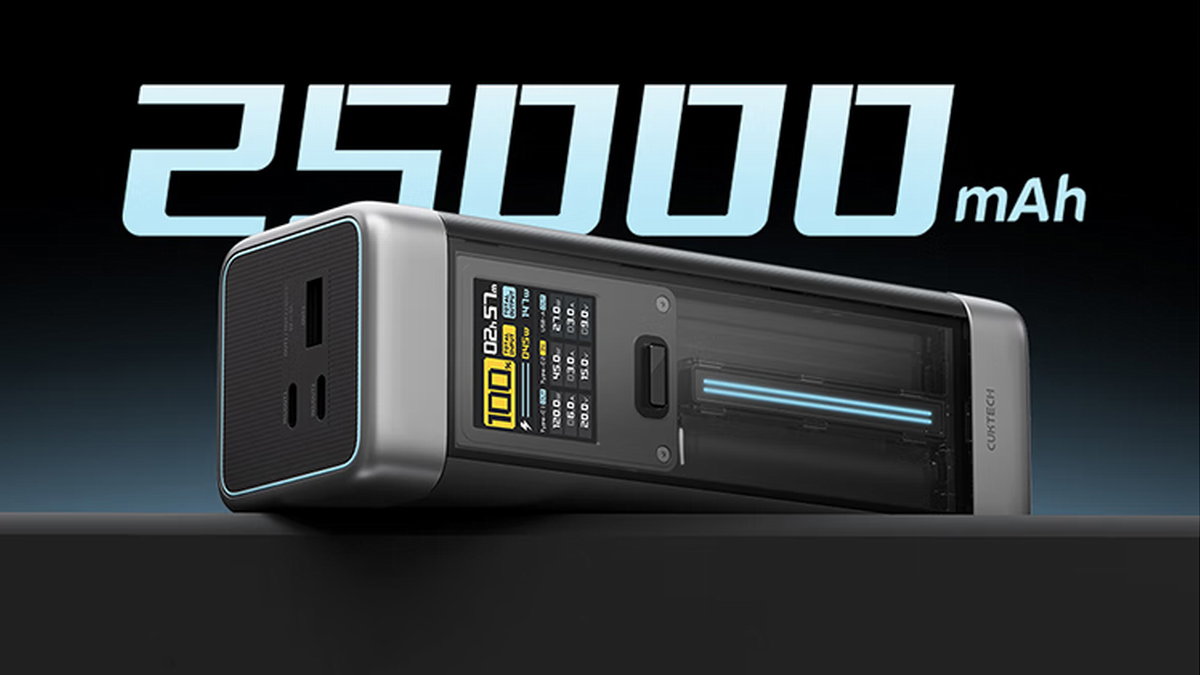 With a total capacity of 25000mAh (90Wh), the power bank complies with the regulations of most countries and allows for airplane carry-on since it falls below the 100Wh limit. It is assembled with five 21700 cylindrical battery cells, ensuring a battery capacity retention of over 80% even after 500 charge-discharge cycles. These cells provide superior performance, safety, and longevity compared to traditional ones.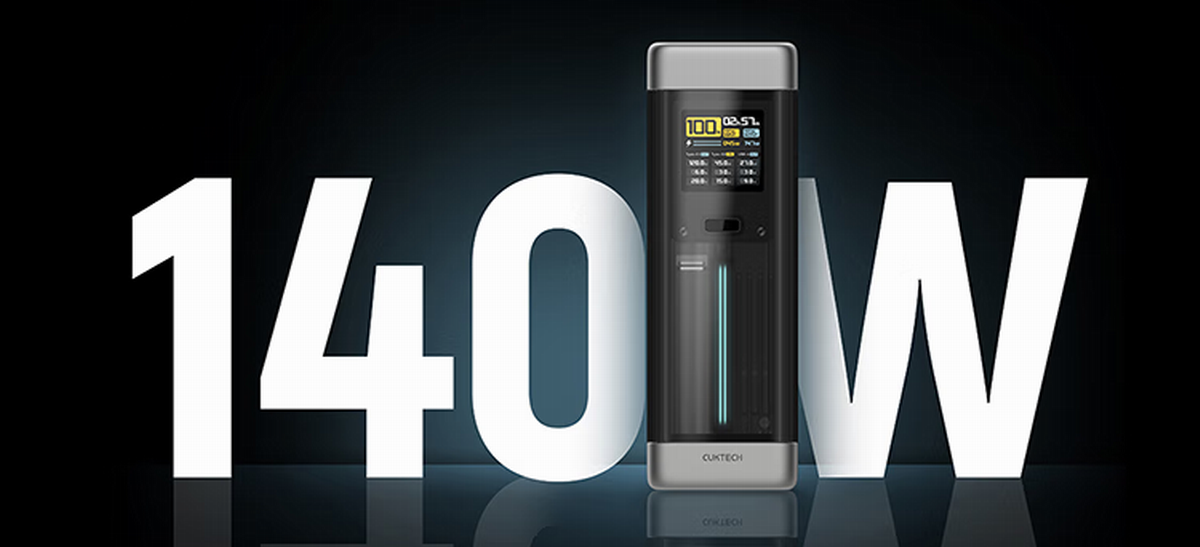 The power bank features three ports on the side, configured as 2C1A. USB-C1 supports the latest PD3.1 fast charging standard, delivering up to 28V5A (140W MAX) high-power universal fast charging. It is also backward compatible with PD3.0 and PD2.0. USB-C2 supports a maximum of 60W fast charging output, while USB-A supports a maximum of 30W output. The power bank can simultaneously charge three devices with a total power output of up to 210W. Additionally, a quick double-click of the power button activates a low-current mode, enabling convenient charging for wireless headphones, smart bands, and other wearable devices.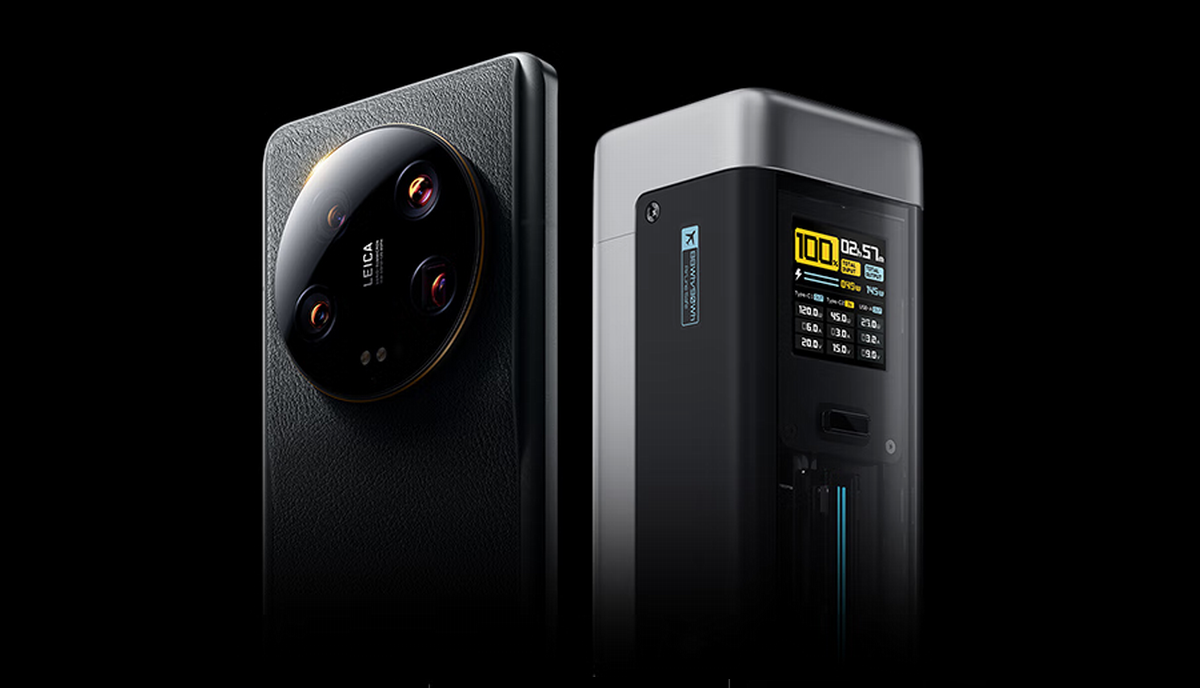 In addition to the USB PD universal fast charging standard, the USB-C1 port also supports Xiaomi's proprietary fast charging protocol, providing high-power charging for Xiaomi and Redmi phones. It supports a maximum of 120W proprietary fast charging and is backward compatible with Xiaomi's 67W and 90W protocols.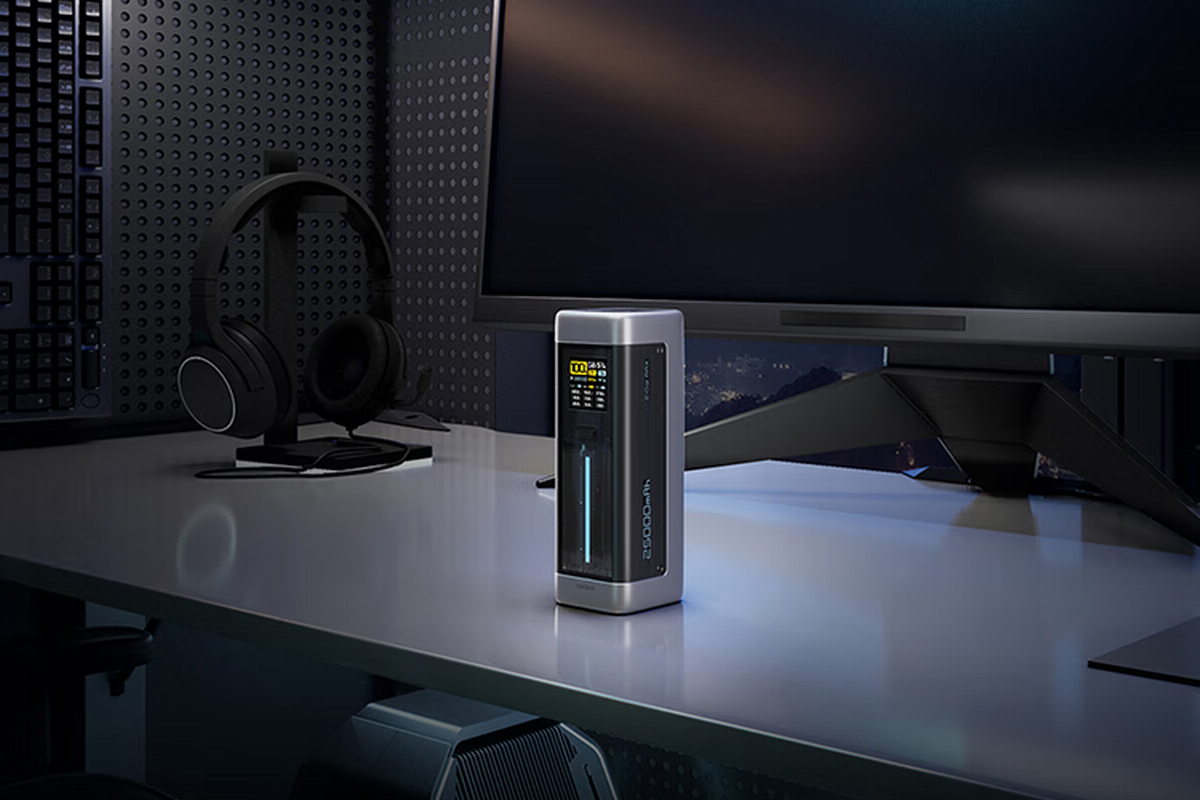 The power bank's self-charging performance has also been significantly improved. It now boasts a powerful 110W self-charging capability, up from the 65W of the ZMI No. 20. It can charge itself up to 52% capacity in just 30 minutes and reach 70% in 56 minutes. Both USB-C ports can be used for self-charging. USB-C1 supports a maximum of 20V5.5A (110W) high-power self-charging and requires the included cable, while USB-C2 supports a maximum of 20V3A (60W) self-charging.
Summary of ChargerLAB
CUKTECH, a company known for its high-performance fast charging products, has unveiled its new brand identity and product lineup. The P Series 210W Power Bank is a standout product, featuring a 25000mAh capacity, 210W total output power, and a sleek design. It offers upgraded performance, design, and user interaction compared to its predecessor, the ZMI No. 20 Power Bank. The power bank is equipped with safety features, including a heat dissipation system and temperature monitoring. It introduces a 1.54-inch TFT color screen for displaying essential parameters and charging/discharging graphs. With a focus on compatibility and convenience, it offers multiple charging ports, including USB-C and USB-A, with support for both universal and proprietary fast charging standards. The power bank has a large capacity that complies with airline regulations and utilizes high-quality battery cells for longevity. It also boasts impressive self-charging capabilities, with a 110W power input that can quickly replenish its battery. Overall, CUKTECH P Series 210W Power Bank offers a high-performance and feature-rich solution for fast charging on the go.
The CUKTECH P Series 210W Power Bank can currently be purchased exclusively from the CUKTECH store on JD, a well-known online marketplace in China, with a price tag of 599 yuan ($84).
Related Articles:
1. Teardown of CukTech Lighter 65W GaN Charger AC65B
2. CUKTECH Launched No. 30 Power Bank at Hong Kong Electronics Show
3. Teardown of Baseus 100W Slim Laptop Power Bank (Blade Series)
The article is originally written by @
Joey
posted on Chargerlab. All rights reserved.