Charging with a Smile | Exploring the UGREEN Nexode RG Charger Series
Since the era of GaN fast charging, chargers have evolved beyond being mere electronic accessories. Many users now consider chargers as "toys," and when making a purchase, they not only focus on performance but also look for characteristics like compact size, unique design, and playfulness to seek personalized fast charging experiences. Recently, UGREEN launched the Nexode RG charger series, featuring a cool and adorable robot design. The series offers two power options: 65W and 30W, both utilizing GaN fast charging technology. Moreover, these chargers come with a multi-functional smiling face display. And today, let's explore this distinctive product.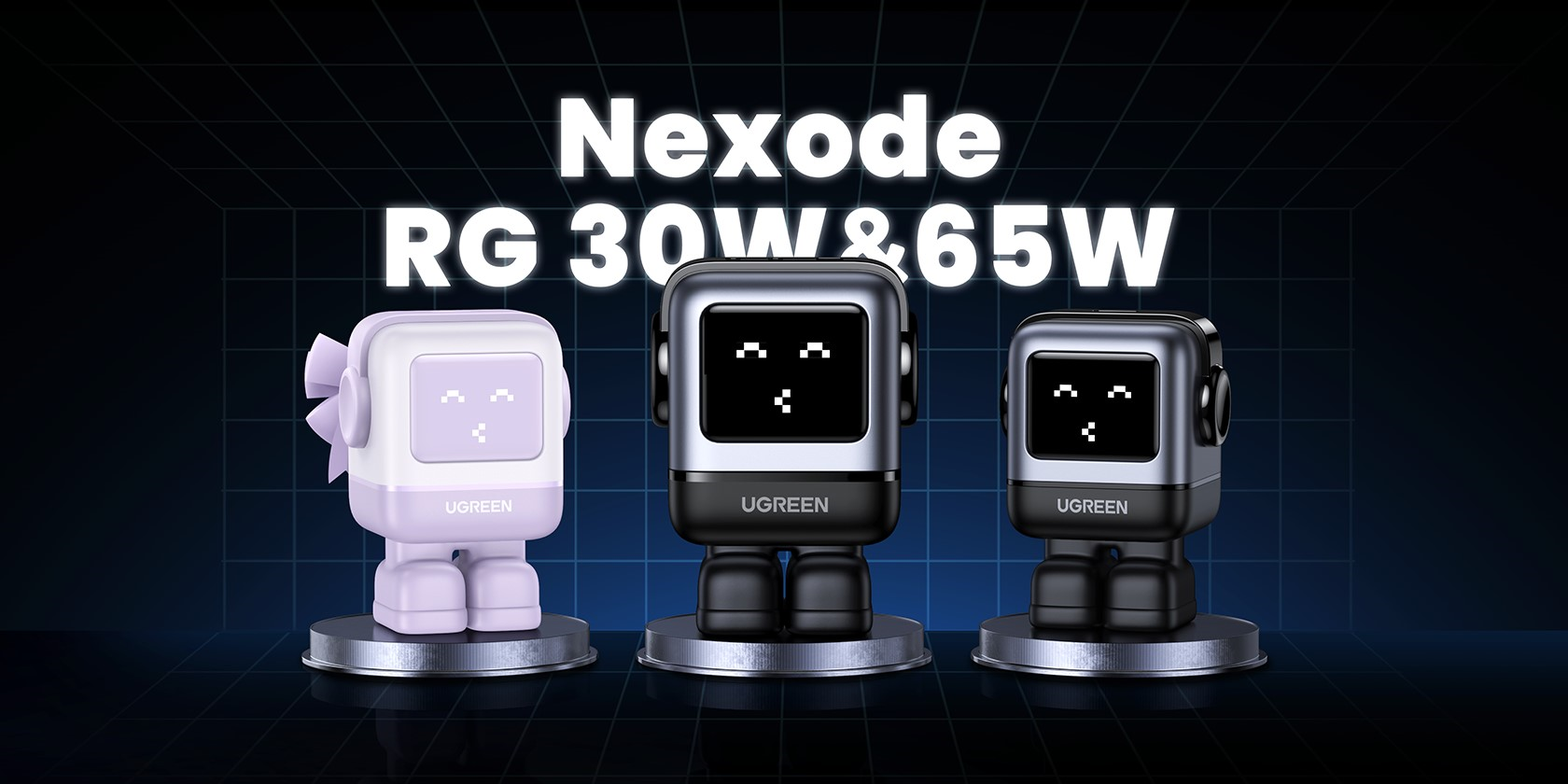 The UGREEN Nexode RG Charger comes in two models: CD361 (65W) and CD359 (30W). Embracing the concept of individuality, they sport a robot-like appearance, with the top serving as the output port area and the ear-like protrusions resembling headphones. The robot is crafted with UL 94v-0 classification and flame-retardant thermoplastics, combining cuteness with a sense of technology. At the front is a square dot matrix display, showing various expressions of the robot, corresponding to its charging status.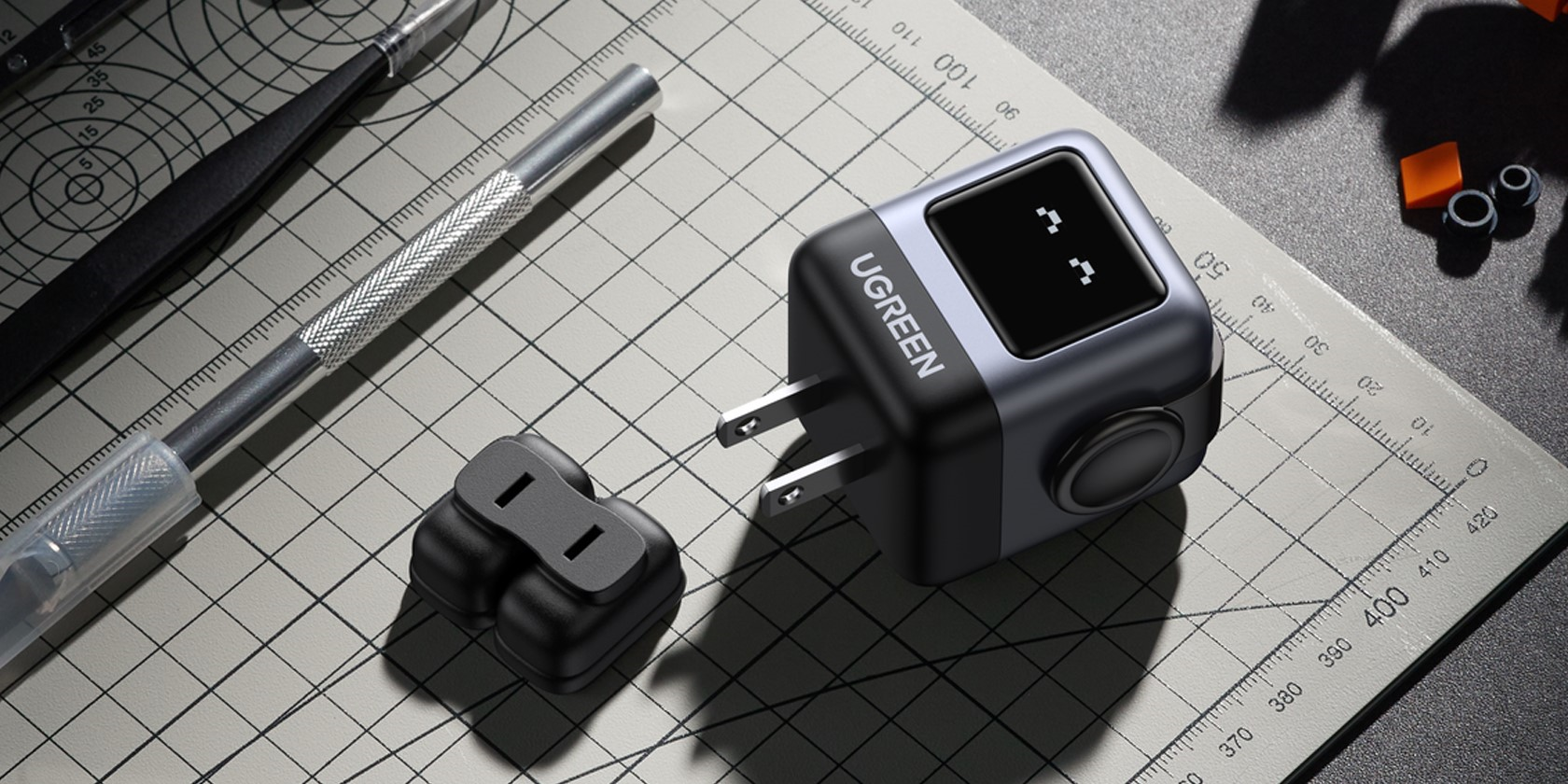 The robot's feet also serve as AC input plugs, and they are protected with detachable "shoe covers." When not in use, attaching the shoe covers allows the robot to stand more adorably. When needed, simply remove the shoe covers to plug into the socket for charging, supporting a wide voltage range of 100-240V~50/60Hz, ensuring seamless charging during international travels.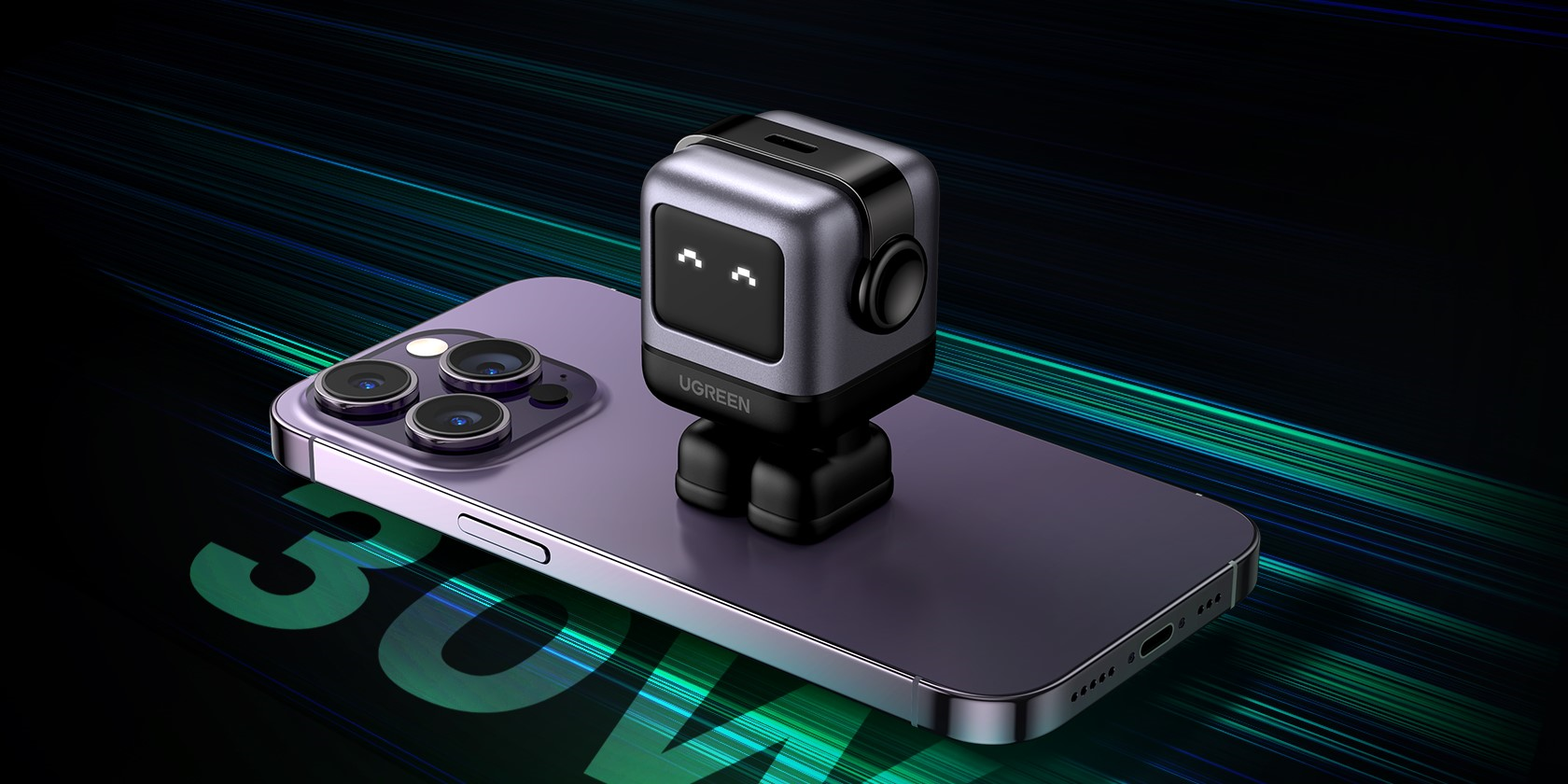 In terms of performance, this robot charger utilizes GaN technology, offering a maximum output power of 65W and 30W, respectively. The 30W model features a single USB-C port configuration with five PDO options: 5V3A, 9V3A, 12V2.5A, 15V2A and 20V1.5A. Additionally, it includes a set of PPS with a range of 3.3-11V2.7A, capable of charging iPhone 14 Pro to 60% in just 30 minutes. In addition, it also offers a battery health protection feature. When your phone's battery reaches 85% during charging, it automatically switches to a trickle charging mode, preventing overcharging and ensuring the long-term health of your battery.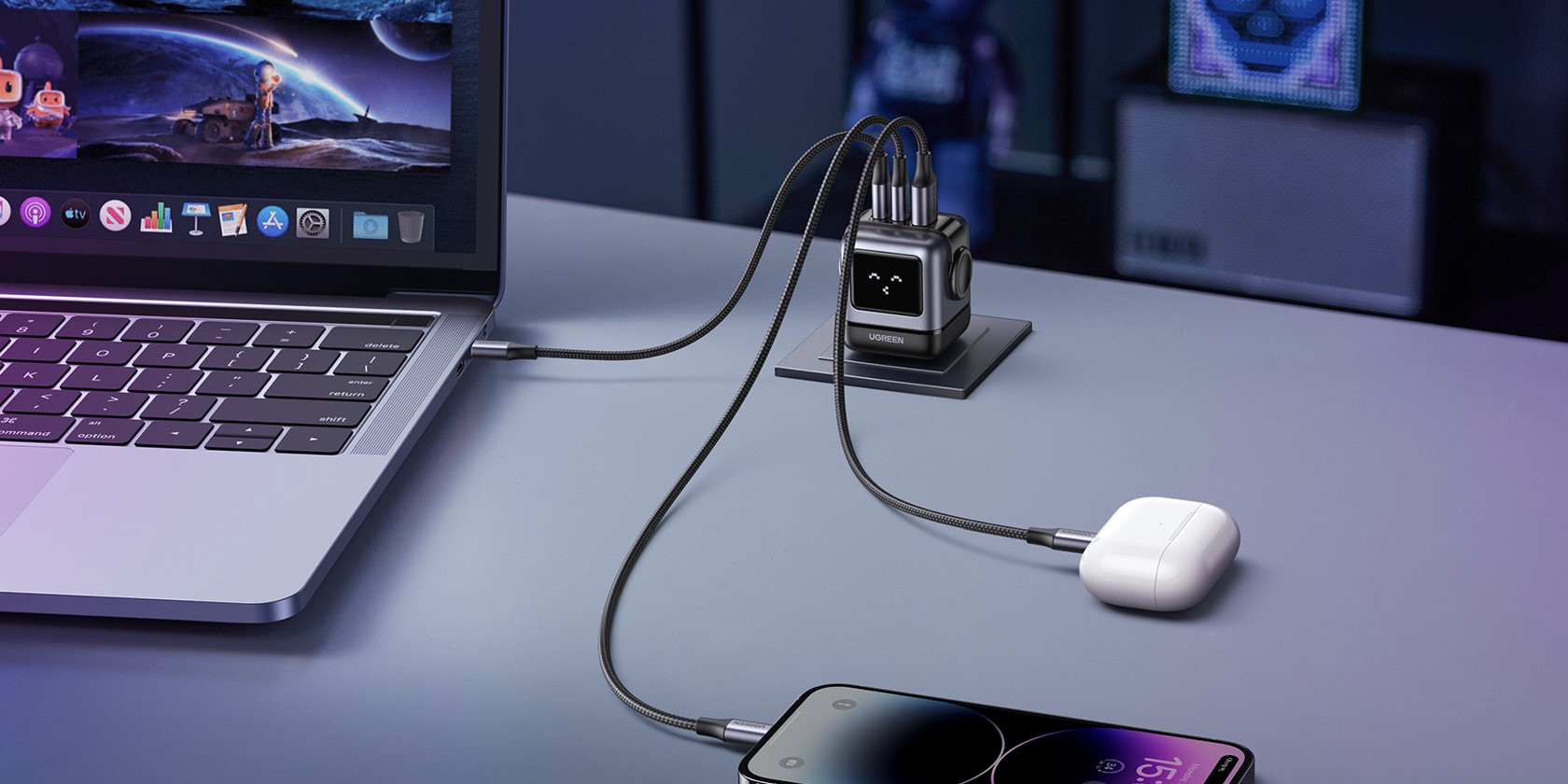 The 65W model adopts the popular 2C1A triple output configuration. USB-C1 supports 65W output with PDO options of 5V3A, 9V3A, 12V3A, 15V3A and 20V3.25A. It also includes another set of PPS with a range of 3.3-21V3A. USB-C2 supports 30W output, while the USB-A port offers 22.5W fast charging output, compatible with Huawei SCP and other fast charging protocols. This model caters to users with multiple devices and large electronic products like notebooks, supporting the simultaneous charging of up to three devices.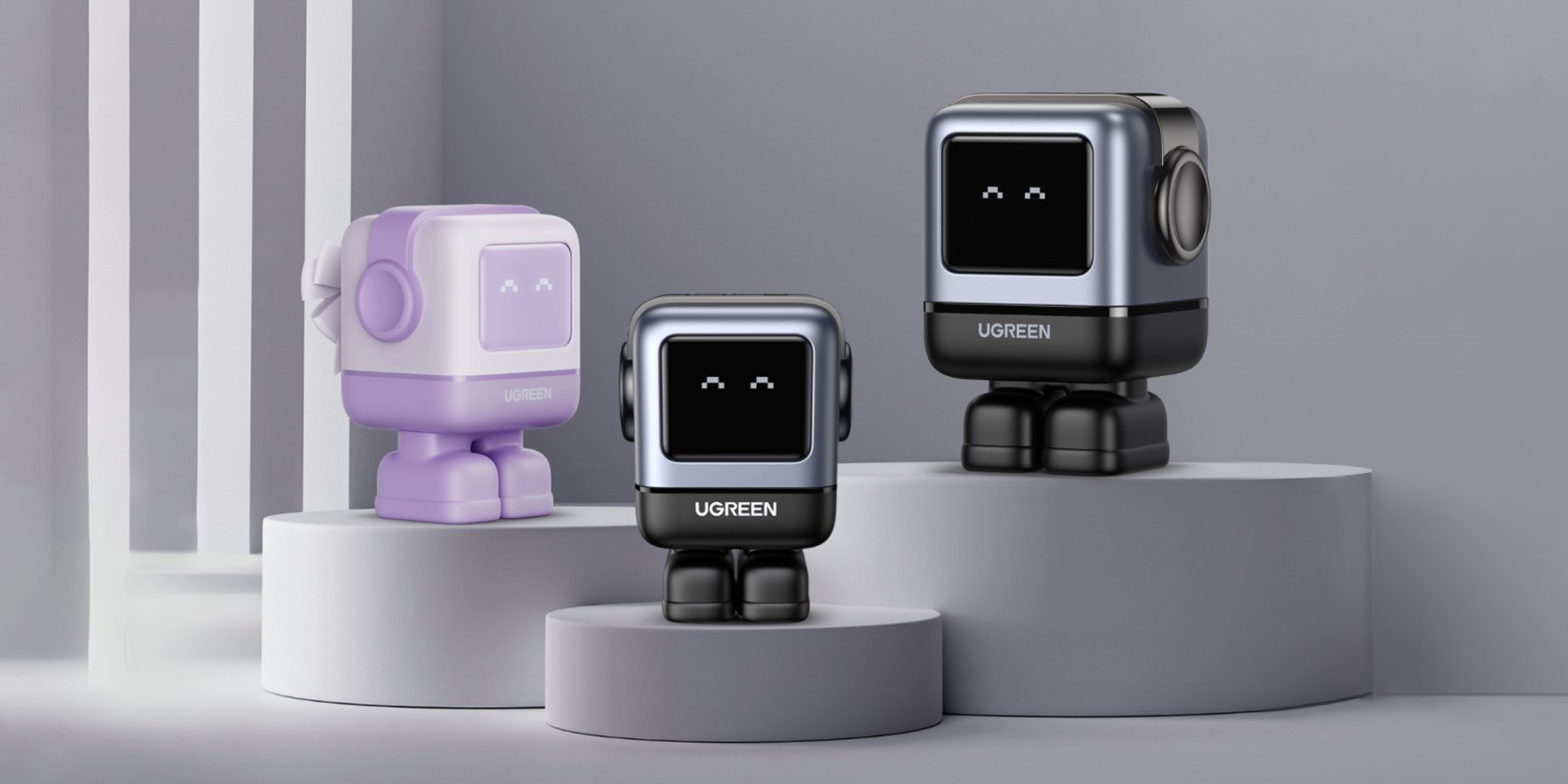 One of the standout features of this charger is its delightful smiling face display located at the front. This charming screen employs a dot matrix to showcase an array of captivating graphics. For the 65W version, users can enjoy three distinct smiling face modes: a relaxed expression during standby when no device is plugged in, a cheerful whistling face while charging is in progress, and a jubilant face to indicate that the device is fully charged. Meanwhile, the 30W version offers the choice of both a cheerful smiling face and a contented happy face mode.
Summary of ChargerLAB
In conclusion, the UGREEN Nexode RG Charger boasts a striking and unique robot design, featuring a smiling face display, "shoe cover" plug protectors, and ear-like decorations. Amidst the realm of conventional chargers, it stands out with its exceptional charm. Notably, the smiling face display offers three expressions, displaying standby, charging, and fully charged statuses, providing clear insight into the device's charging state. In terms of performance, it adopts GaN technology with two versions: 30W and 65W. The 65W model adopts the mainstream 2C1A configuration, enabling the simultaneous charging of up to three devices, while also supporting wide voltage input.
Related Articles:
1. Review of UGREEN 100W DigiNest Pro 7-in-1 GaN Charging Station
2. Review of UGREEN 65W DigiNest Cube 7-in-1 GaN Charging Station
3. Teardown of Baseus 67W GaN5 Charging Station (With HDMI Port)
The article is originally written by @
Joey
posted on Chargerlab. All rights reserved.